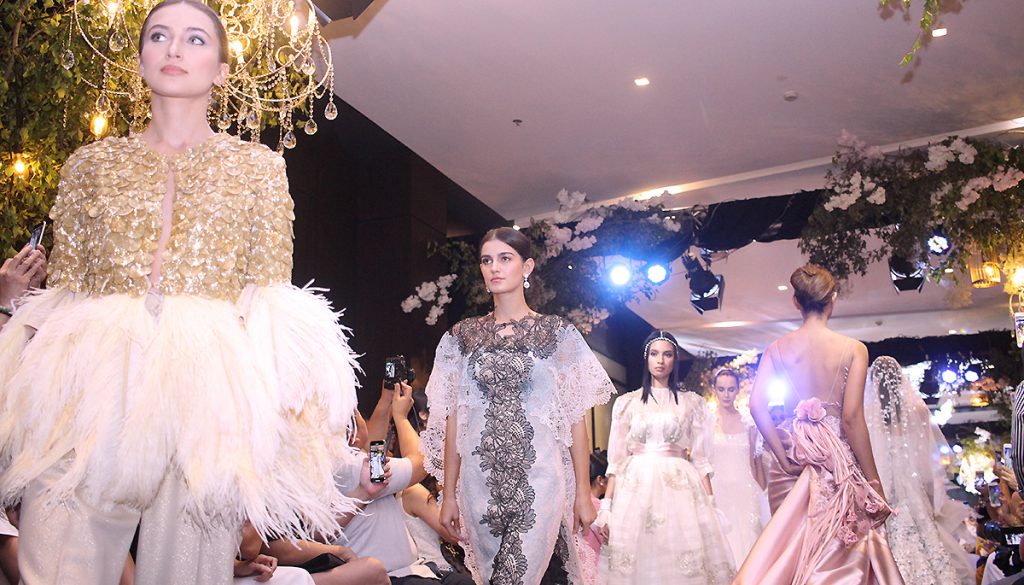 New year, new trends. It's time for brides to explore the endless options for the big day!
Spearheading this year's roster of bridal shows and exhibits, Seda Vertis North and Inquirer Lifestyle staged a grand wedding extravaganza, dubbed as "Entwine," last February 17. The event featured sought-after wedding suppliers from wedding invites, photography, videography, cakes to accessories.
Any bridal fair is never complete without a fashion showcase. Entwine gathered 13 of the country's seasoned and promising designers for a show to remember.
Here are the top trends we saw during the show:
1. Feathers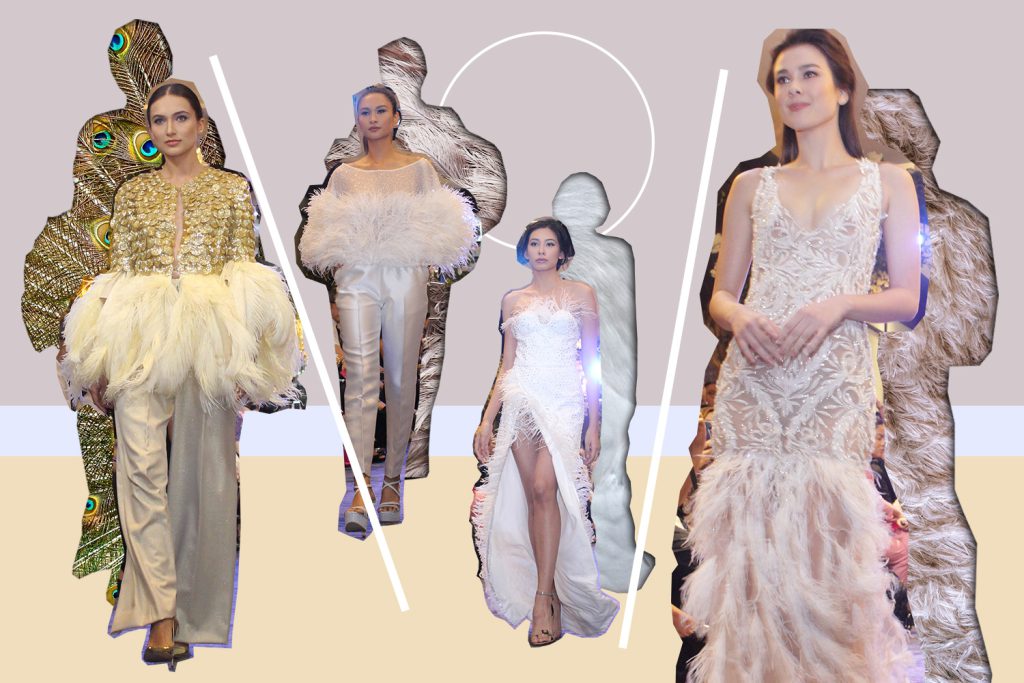 This year's bridal dresses look far from simple. Just like in RTW, the "it" looks include of-the-moment accents like feathers. Posh plumes provide a dreamy statement as seen in the works of masters Efren Ocampo, Jun Escario, and Dennis Lustico as well as those of young guns Bella Borromeo and Haydee Garcia.
2. Pop of color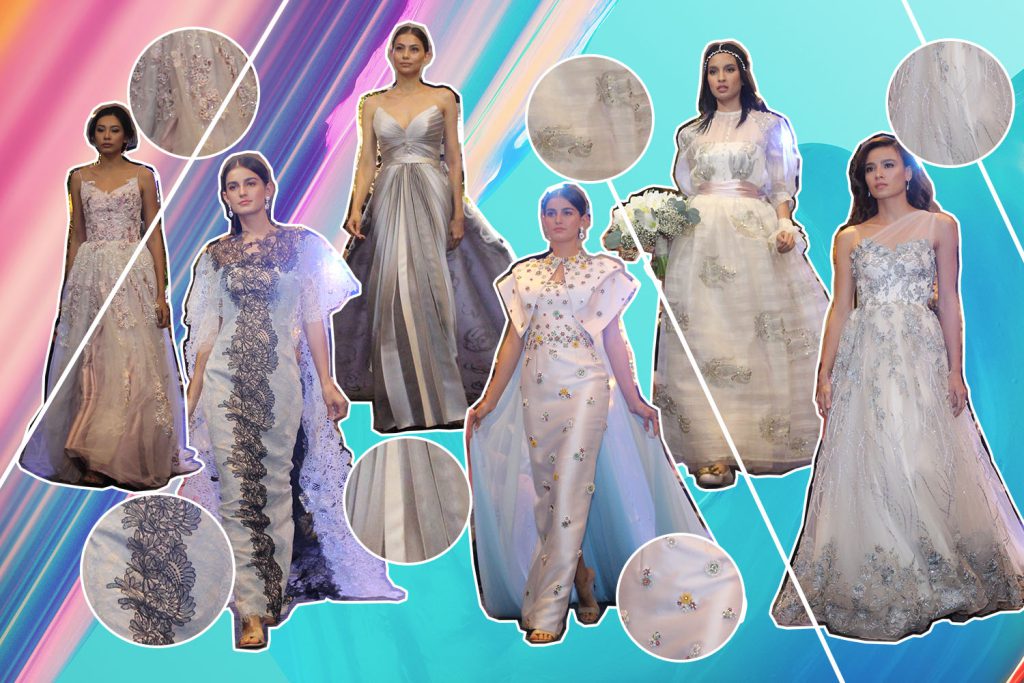 Just like the trendy brides, designers are also veering away from the traditional. Skip the white wedding and go for a gown dipped in colorful hues like blush, blue, silver, and gold. If a full-on colored frock is too daring for you, go for a subtler take by way of tinted accents, embellishments, or even paint!
3. Florals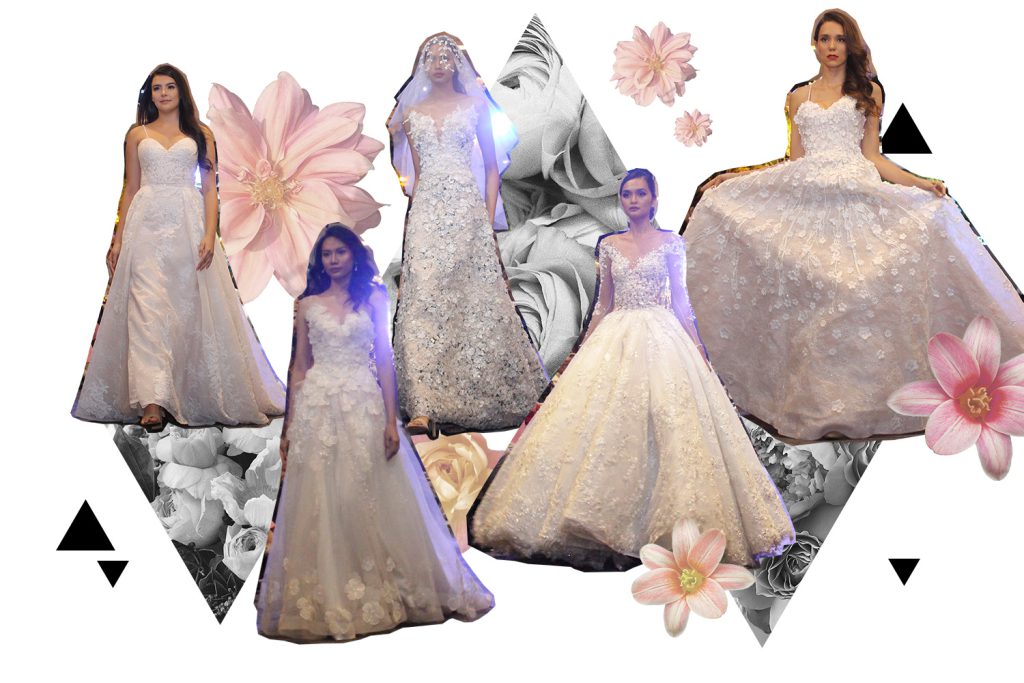 Yes, florals are staples in weddings. Gone are the days when subtle and dainty are ideal as "the bigger, the better" becomes the key to adding flowers to your bridal frock. Go for lusher details like 3D flowers, embellishments, lace, appliqués, hand-painted graphics, or even attach them onto your veil.
4. Sculptural details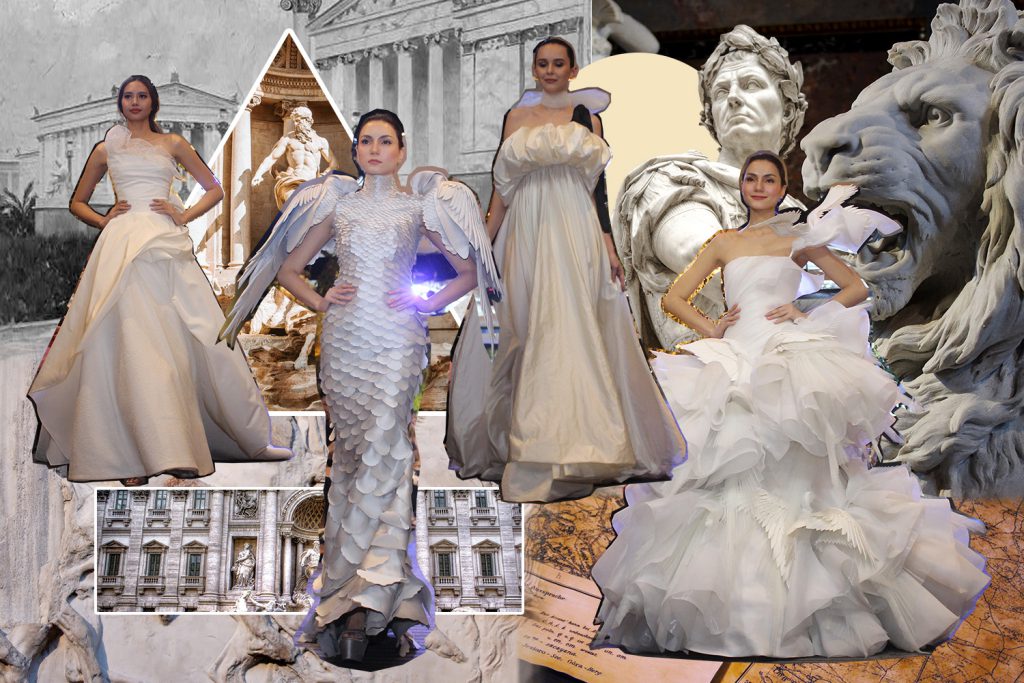 Make a grand entrance even in a gown void of that all-over bling. Sculptural forms, exaggerated volumes, and origami details are true works of art—stunning and simple without much need for added pizzazz.
5. High shine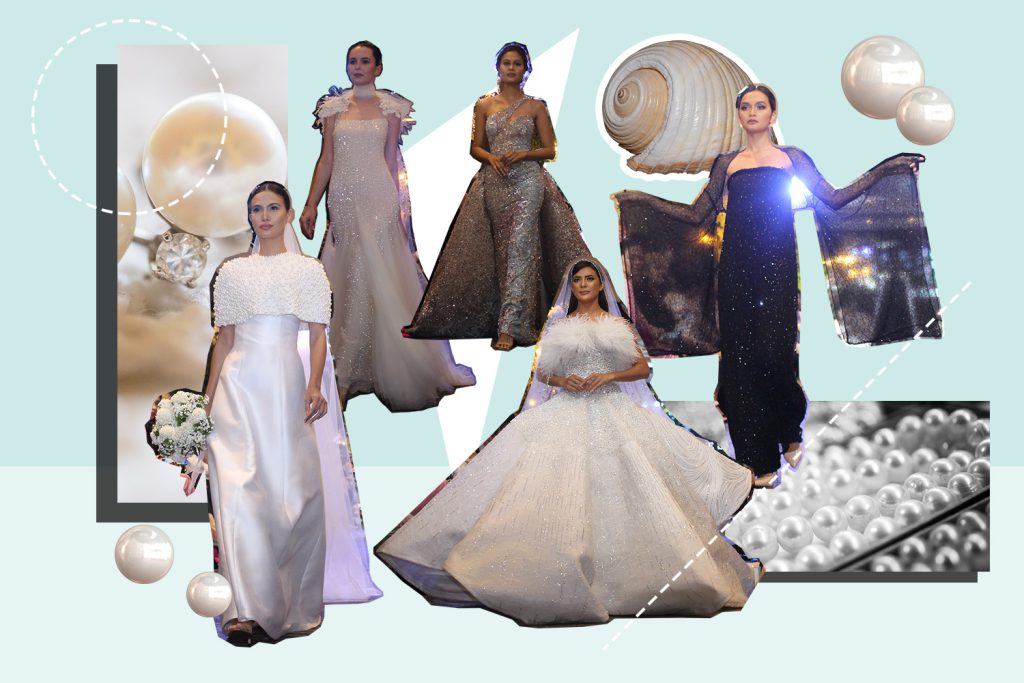 6. Skin show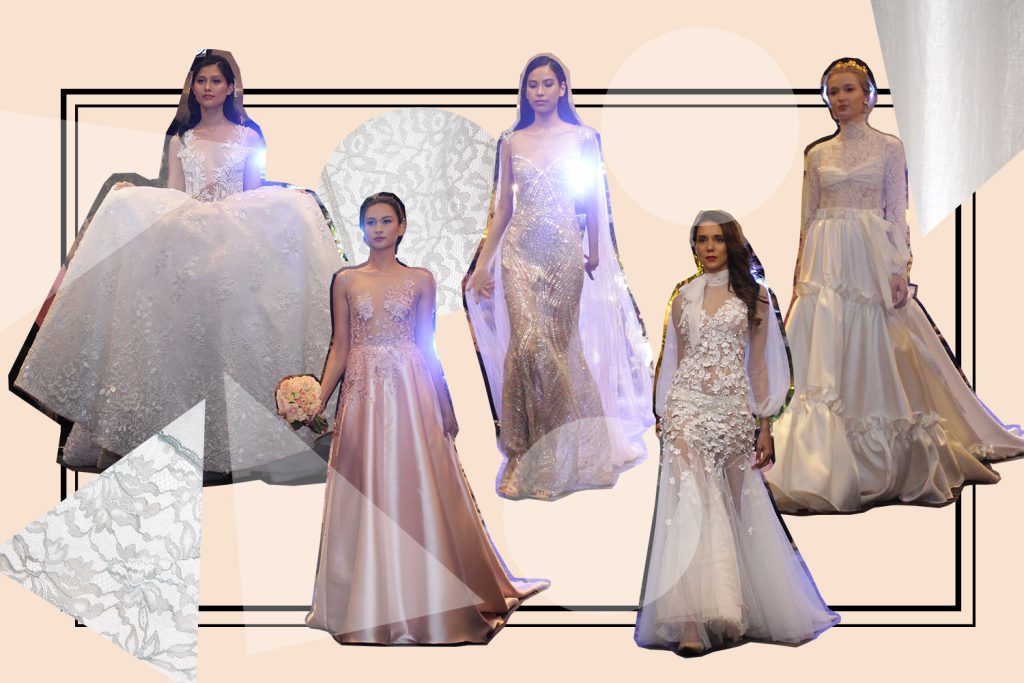 Looks like the sheer bridal trend is going nowhere! We'll be seeing more sheer numbers and "tattoo" embroidery this year as well as slits, cutouts, see-through sleeves, and plunging necklines. Get ready to hit the gym, ladies!
Photographs: Gracita Diez
Artwork: Paul Fabila