The options range from wearable technology to HIIT and group fitness—but some are more applicable to the Philippine setting than others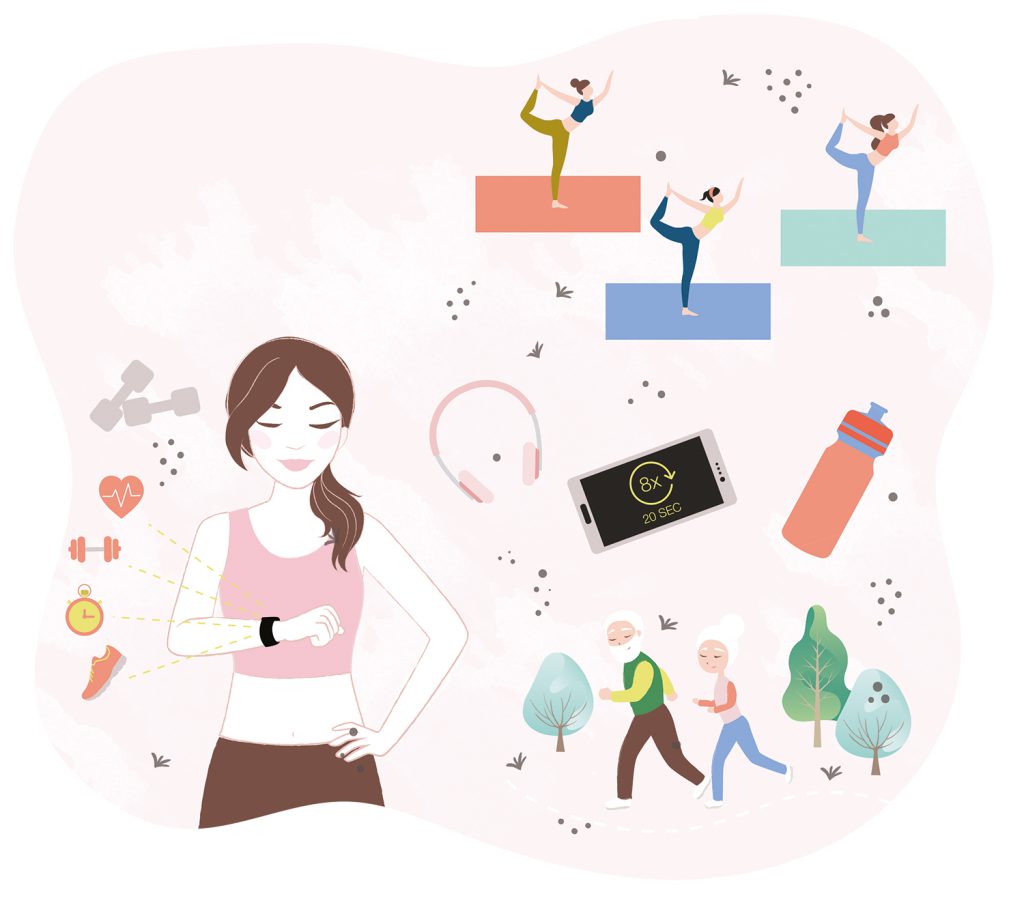 The American College of Sports Medicine (ACSM) has just released their survey of fitness trends for the incoming year of 2019. These surveys were conducted in the commercial, clinical, community, and corporate divisions of the health and fitness industry, thus representing a cross-section and the breadth of views. The survey usually tracks the top 20 trends, and serves as a useful guide for those in the industry to program and manage their health and fitness programs for the incoming year.
For those who have a passing interest in it, though, it may be worthwhile to look at the top five trends, and to see how they can possibly be seen in the Philippine setting.
Some of these considerations have to do with a setting's technological level.
Another consideration may have to do with income levels and spending decisions.
A third factor to consider: cultural barriers and norms.
While there are many other considerations, we will take these three mentioned and apply them to the top five trends (where applicable) to see if they also apply to our local setting.
Wearable Technology
The top trend for 2019 is wearable technology. This would include fitness trackers, smart watches, heart rate monitors, and GPS tracking devices. Their usage for our purposes is for tracking calories, time spent sitting, heart rate, and similar measurements. This necessitates the use of technology to be useful and applicable.
2. Group Training
In the gym setting, group classes are especially popular, so this trend actually finds merit. But does this also apply for those who do not use gym facilities to achieve their health and fitness goals?
3. High Intensity Interval Training (HIIT)
This is a modality that incorporates high intensity activities or workouts, followed by brief periods of rest. These classes have been making their way into fitness clubs, so it can be deduced that there is, indeed, interest in this activity, as people are constantly searching for ways to "lose more weight." While there has been some debate regarding HIIT's efficacy versus its limitations and possible dangers, there are strong proponents for it, and I have seen places that have opened and are devoted solely to HIIT.
4. Fitness Programs for Older Adults
This is that can be applicable to the Philippine setting, when one observes the number of people engaging in fitness activities, as the demographic data does tilt towards older adults realizing the importance of exercise and healthy activities and eating nutritious meals. We need to realize that fitness programs encompass many activities—not just the physical exercise, but mental, psychological, emotional, social, and nutritional areas, as well.
5. Bodyweight Training
Using minimal to no gym equipment, and just one's body as well as various planes of movement to achieve exercise goals, this is another trend that can be applicable to the general populace. This is one trend that does not require any financial outlay, such as when joining clubs or gyms.
The ACSM fitness trends for 2019 (the entire list) are a mixture of various modalities and considerations.
No matter which trend you may go for, just know that prioritizing your health and fitness will never go out of style. Make 2019 your best year yet in achieving those health and fitness goals!
You can read the complete discussion on which of the trends are truly effective inside the magazine, available in all leading bookstores nationwide or downloadable from Magzter.
Illustration: Mitzi Villavecer