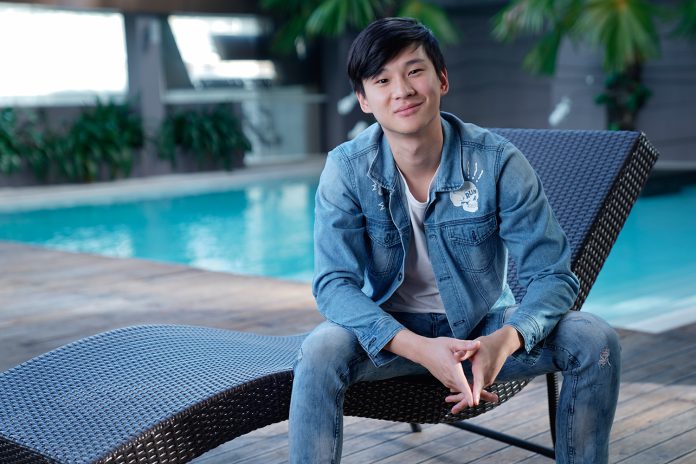 Richard Juan is full of surprises.
First, his boyish charm is deceiving. He looks every bit like a teen K-Pop star, with his porcelain skin and eyes that disappear with every disarming smile. But he is neither a teenager nor Korean, and a lot taller than he looks on his Instagram accounts and YouTube channel—just shy of six feet!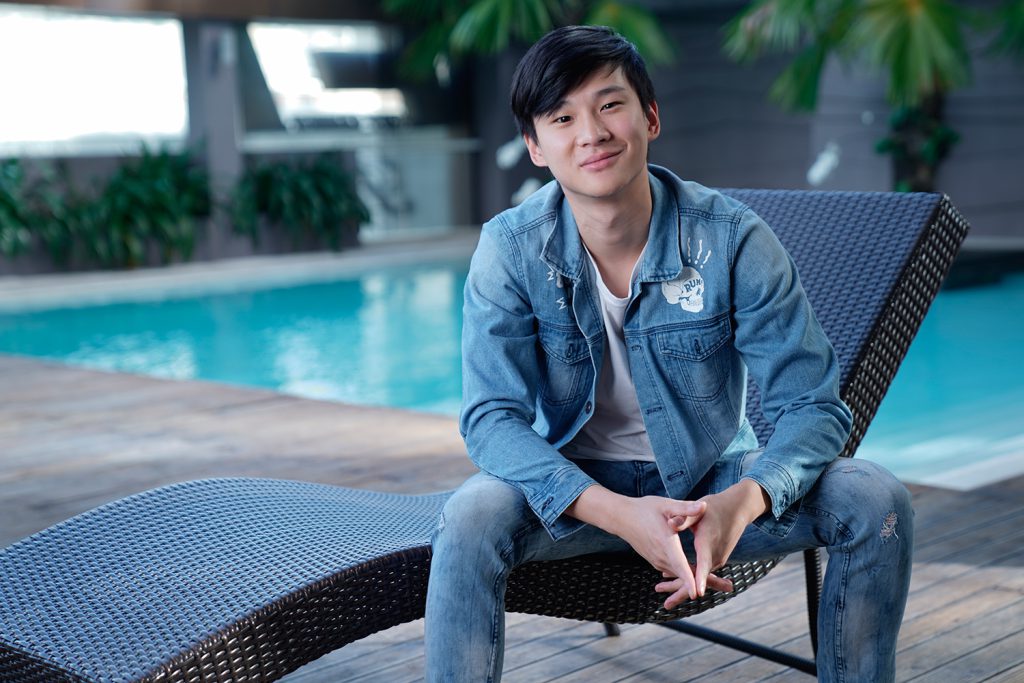 Second, this 26-year-old is more grown up than people realize.
Born in the Philippines, raised in Hong Kong, and educated in Canadian, Singaporean, British, and local schools, Juan is Chinese, Filipino, and everything in between. "I get asked that question a lot: 'Where are you from?' It's difficult for me to answer. My life is a melting pot of different cultures," he says. Interestingly, it's from this very conundrum that he draws his identity. "I think I represent a big group of millennials, especially with the digital world connecting everyone together. Because the digital age made the world so small, it just makes everyone so multicultural in a sense. I'm like the epitome of all that."
A similar ambiguity characterizes his career path. According to Juan, his celebrity status was accidental, literally starting with a bang. "I did a stint on the noontime show Eat Bulaga—I hit the gong for a Chinese New Year production. Someone noticed me, and asked, 'Are you Filipino, Chinese, or Korean? Why don't you join this contest called 'You're My Foreignoy'?" he recalls. "So I did. I performed onstage, spoke in broken Tagalog. That was the start of everything. When I went backstage after the live show, they told me, 'You're trending on Twitter!'"
While his social media influence is soaring, his feet remain firmly planted on the ground. "A lot of people use social media to just vent out things, or be toxic. But you can be out there spreading positive vibes or bringing up topics that [matter], that you have a strong standpoint about," he says. "Nowadays there are so many public figures who talk about stuff they don't know anything about, just for the sake of being relevant, or…trending. Me, I don't do that. I don't like voicing things that I don't know enough about, because I know the power of my influence."
But Juan isn't stopping there. His online presence is just a jump-off point. "I feel like if you're just posting stuff online, it's not enough. You've got to do more. There are just so many things that I believe in, that I want to change about the world," he says.
"We all have to believe that we have the power to change a lot of things in this world," says Juan. The bigger he dares to dream, the bigger his opportunities get—and he's only getting started. "I'm exploring the Hong Kong market a lot. Maybe next year will be the year that I'll explore the outside world. Maybe I'll be in the next Crazy Rich Asians movie! Who knows?" he says with a grin.
And just like that, his boyish charm is back.
Read the full story on Richard Juan as he gets real with his endeavors and advocacies inside the magazine, available in all leading bookstores nationwide or downloadable from Magzter
Photographs: Mark Ches Ang
Shot on location at f1 hotel manila, 32nd St., Bonifacio Global city
Special thanks to Patricia Bolosan