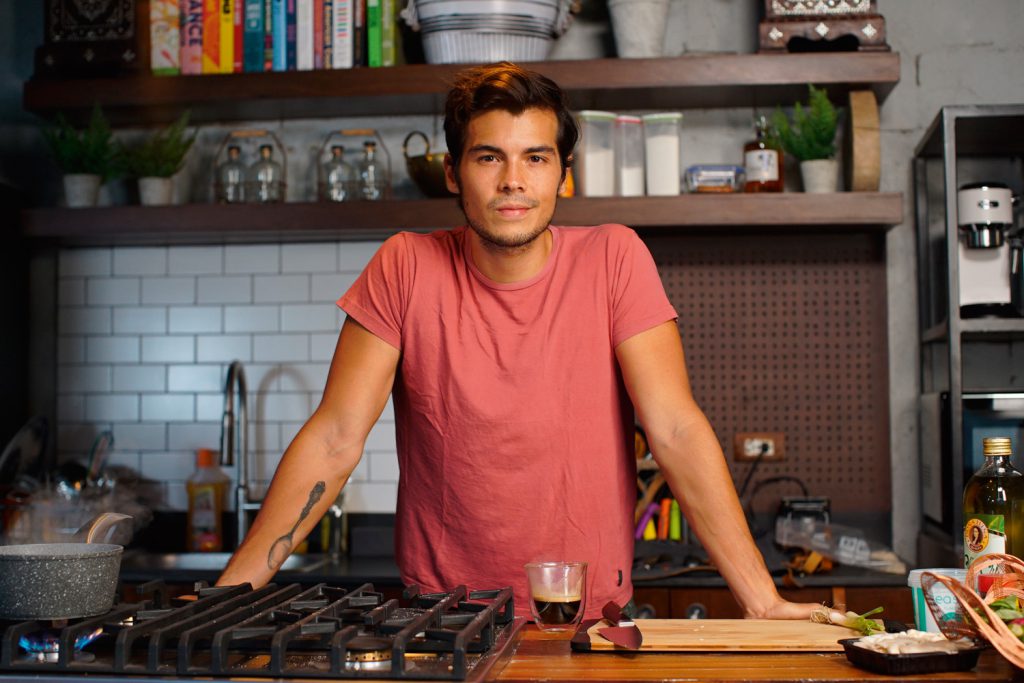 He seems to have it all—a beautiful and talented wife, a successful business, fame, and the luxury to do the things he loves. But these did not come easy to Erwan Heussaff. While he may have had the advantage of good genes, education, and upbringing, it still took a lot of hard work to get to where he is today.
Cooking is a talent that came naturally to him. He recalls the first time he ever cooked anything on his own. "I was left home alone and I was really hungry. I checked the fridge and there was a piece of steak. I grabbed it—I remember it was ribeye." He proceeded to turn it into salpicao, relying only on his memory of having eaten the dish before and of hearing his sister and her friend discussing how to cook it. "I didn't have the technique, I just had an idea," he says. "It turned out to be pretty good!" He was eight years old.
By the time he was 15, not only did he know how to cook, but he had become good at bartending. When it came to choosing a college course, culinary school was an option he considered. However, he chose to pursue business management while working at odd jobs in the kitchen, on the side.
After graduation, he found employment in Vietnam, Thailand, and Greece. At the age of 22, he found himself working for a big company in Siberia—yes, Siberia. "I wanted a shock to the system—I wanted a challenge. I've always been a person who loves being uncomfortable," he says. He found his challenge, as he was tasked to manage the company's food and bar operations. For two years, he worked three months straight, then would decompress with a three-week paid leave. He would spend his leisure time traveling and eating. The work left him with a wealth of experience in F&B management.
Two years in, and the company wanted to move him to their facility in Nigeria. He says it was a wake-up call. "I was thinking, I just spent two years freezing and now you want to put me in the oven. No, I'm good." So he found himself back in the Philippines.
He partnered with chefs who took charge of the menus and the kitchen so he could concentrate on conceptualization, bar management, and operations. It wasn't all smooth sailing, though, as he says, "It took me a while to figure it out. Like anything, there's a learning curve."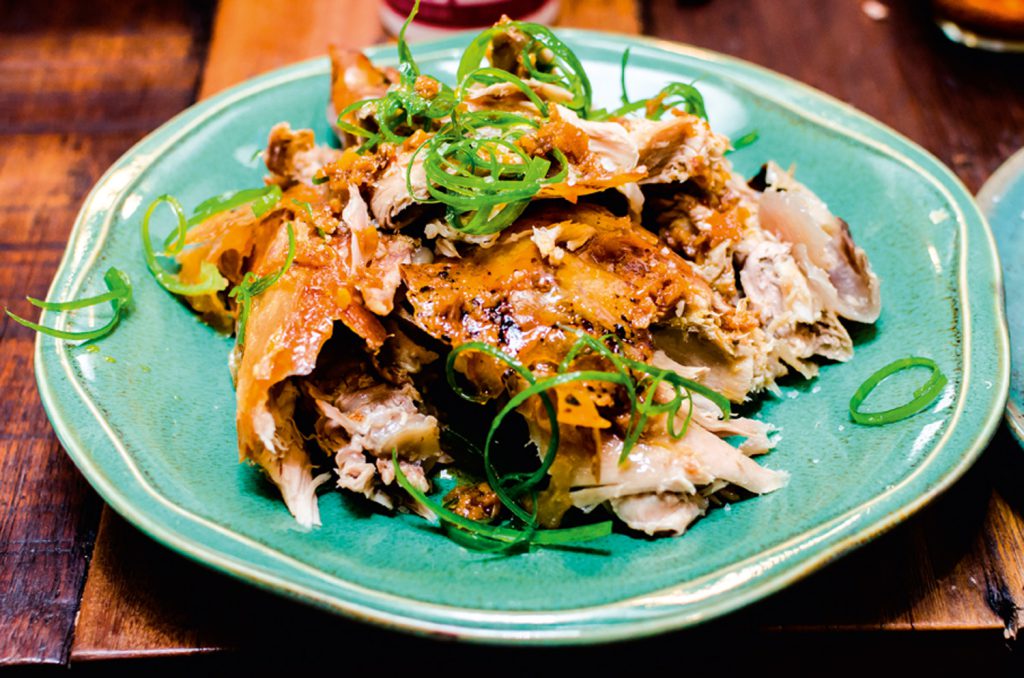 Heussaff eventually became known for his unique concept establishments that, by then, included Hatch 22, Crisp on the 28th, Pink Panda, Sprout, Sabao, and Bait, to name a few. Creating concepts was something that came naturally to him. "I've always been an idea guy. I love the business side of things, but I've always had an itch to do things creatively."
Though his pursuits are wide and varied, things are coming together for this enterprising young man. He continues to be a restaurateur, being part-owner of the Palace Complex in BGC, an enterprise that is made up of five bars, a restaurant, and two clubs. You will find him there several days a week, probably even tending bar.
His passion for food has led him down different roads. As he continues to discover more ways to pursue this passion and make his ideas come to life, he is clearly focused, trusting in what experience, instinct, and his mistakes have taught him. "It's not about having more successes; it's being able to figure out what that one success is and pour your heart and soul into it."
Read the full story on Erwan Heussaff as he opens up about his roots, his business struggles and overcoming it, married life and so much more inside the magazine, available in all leading bookstores nationwide or downloadable from Magzter
Food photos by Norman Lleses