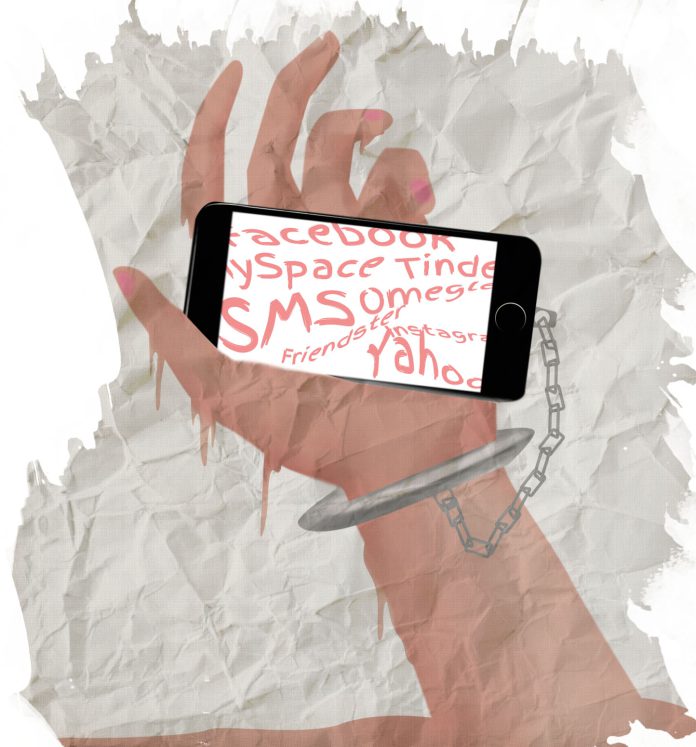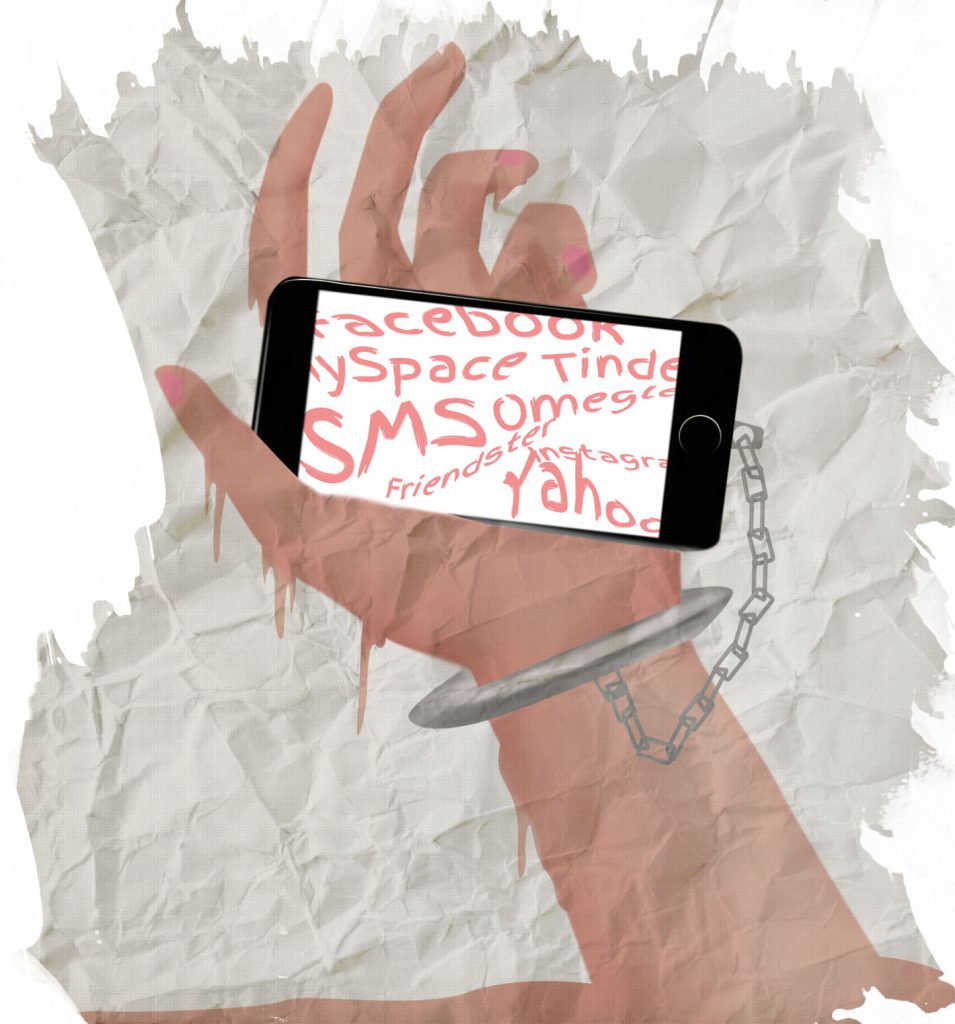 I had a miscarriage, developed anxiety and panic disorder, was left drunk on the floor, had multiple suicide attempts. Then I'd get up, and try again to find someone else online
I am 23 years old. I grew up in a provincial city. My adoptive parents separated, and my mom got busy working for a living. I developed into an introvert. By the time my adoptive parents' marriage failed, I had never experienced complete family bonding. The only family picture I have is from when I was three years old.
I lost my childhood and teenage years. Instead of just learning and playing, I was forced into responsibilities that were difficult for my age. My adoptive mom has diabetes, and my Lola (now passed away) was paralyzed by a stroke. We had a family business, a sari-sari store, and an eatery to sustain our needs. I was the only kid in my grandparents' ancestral house. I realized how difficult life is. When I was 11, I was busy going to and from the hospital to help process papers and buy medicines, which I didn't understand.
During idle days, I found hobbies that were perfect for loners like me: reading, drawing, and watching movies and TV shows. I experienced love and romance in Nicholas Sparks' novels, and in movies that made me believe the illusion of a happy ending.
I started playing around with SMS text dating in 2007, and online dating, in 2009, when I was 13-15 years old. At that time, I also used Friendster and Yahoo Messenger. I was in college when I got serious with online dating. My introverted nature makes me socially awkward, so I don't go out much to parties and events, to meet guys IRL (in real life).
When I was 14, I thought about finding the right man and swore I wouldn't fail in my marriage. Another hobby I developed was creating identities, projecting myself as the person I wanted to become, using SMS texting and the social networking sites of the time, like Friendster, MySpace, Yahoo Messenger, and games that encourage online dating like habbo.com. It was fun, until I discovered how easily we could lie about ourselves. I realized it was the same way we could lie about relationships.
I first had sex when I was 16. He was my first real-life boyfriend. I fell in love with him, but later on, he broke my heart. I found out through Facebook that he was already in a relationship with another girl. Social media has the power to hide the truth, as well as to reveal it. Another danger of online relationships is harassment. I even had a bipolar and psychopathic ex-boyfriend.
I initially thought he was kind, from his messages. But he was just playing me. Like most of the guys, he was very respectful and decent; he showed signs that he was religious and smart, by how he spoke online. But later on, he started to act weird, like he was hiding something—not posting pictures of us, not tagging each other, never allowing me to comment and like on all our social media accounts.
I became paranoid and started to demand explanations. He would either not respond or repeatedly say, "I'm sorry." He would also get mad about frequently being questioned. His words were foul and degrading, and he would usually make up stories.
I was never allowed to meet his friends and family (like I was nothing serious). I tolerated his actions for about eight months, during which time we only met twice. I told myself that maybe he was just a very private person when it comes to relationships, like he always said. I finally caught him through a tagged photo. I checked the girl's profile and saw a bunch of their pictures together, posted about six months prior to when our online relationship began. He kept denying it, but I broke up with him because I had enough reasons to. He owed me P3,000 in prepaid load.
When I was 20, I had a chaotic online romance with an alternative metal band vocalist who used to live in Diliman, and had gigs at Club Dredd and Route196. It was a very short relationship, but it was still really frustrating. At first, the relationship was promising and we were so sure about it; we even had plans. That year, 2015, I became pregnant, but had a miscarriage in my first trimester; our relationship wasn't working any more that time, so we eventually broke up. Because of the unfortunate events, I developed post-traumatic depression and panic disorder; I felt suicidal, I easily got mad over simple wrongdoings, and I couldn't believe a man I met online had affected my succeeding relationships and my well-being.
I found partners on mainstream sites during my college days—Tinder, Omegle, and OKCupid.com—which were supposed to be good places to find someone you have something in common with. On these sites, you can directly view the profile of a person, and judge if he/she is the type of person you're looking for. People always put their hobbies and interests. You can also see if that person is smart, funny, or stupid by the writing style.
These relationships weren't anonymous. I still hoped to find the right man in real life by looking online. But it seemed I needed a little more luck to end up with nice guys. The relationships would develop through constant exchange of ideas and late-night talks. Many of these relationships would develop into physical meetings, or "eyeballs" (EBs). There were some risks, like hooking up with manipulative people and users who were just after sex or whatever else they could get from you.
The worst experience was when I was harassed by a guy from Tinder who wanted to meet and have sex with me, which I never did before, in all of the online relationships I'd had. I eventually had to turn off my Tinder account because I seemed to attract only assholes.
I have just begun a relationship with a 36-year-old musician. He found my poetry online, and started talking to me on Instagram and Facebook. Yeah, we also started online. We met each other after a week. One of the advantages of online connections or virtual romance is that we can talk about sex and relationships online, while both of us are busy with our careers.
A few of my friends were also into this. They had different experiences. One found the right man and got into a long-term relationship with him after four months of swiping right on Tinder.
Technology has evolved. The online dating scene has grown, and also changed. Some changes I notice are the blatant postings of feelings and sexual conversations on mainstream social media, like Twitter and Facebook, and easy access to exchanged pictures through Snapchat and IG stories. The platforms are still the mobile phone and the computer, but now it's almost everywhere, and the Gen Zs are in deep.
Gone are the days of "Can I be your textmate?" and simple wholesome romantic conversations, webcam, and chatroom dating, where we could hide our relationships from our parents, because we were 14. Now, everything's out in the open internet world. Anonymity is still possible, though. We should always remember to stay safe with whoever we're talking to, and make sure we know their background first, before we meet them.
I created an account on www.theadulthub.com under the name, BeatriceJ1145. Browsing through possible matches, I was a bit shocked to see people posting pictures of their private parts. Men tend to post pictures of their penises and other sexy parts, such as biceps and abs, while women post cleavage and booty. Some show their faces, others don't.
Many of the people look ordinary, like people you might pass walking down the street or sitting in a café. It made me realize how everyone has sexual urges. In the end, they are really normal, and part of the human survival instinct.
Some people on adulthub are looking for NSA (no strings attached) sex hookups, while others are looking for possible long-term relationships. There are a few who just want to see what will happen. There are even prostitutes, "massage therapists," and ladyboys, who openly post prices and conditions. I also noticed some things I did not expect, like butch lesbians looking for men, "just to try it," or to satisfy their needs on an occasional basis. I also saw couples looking for either women or men to join them, or in some cases, other couples. There are men who want to watch another man have sex with their wife, and, more rarely, women who want to watch their husbands have sex with other women.
Some encounters never happen in the physical world, and stay online. People exchange nude pictures of themselves, or have a "sex chat," in which they show each other their bodies in a video call, and pleasure themselves in front of each other. Another thing this hidden but easily accessible world shows is the diversity of our society, and how this could really become a medium for people to fulfill the need for sexual intercourse, or even just to derive social pleasure from a completely virtual romance.
I once started to talk to a guy named Kevin from South Cembo, Makati. At first, he was very kind to me; he was complimenting my pictures and some of my skills. Later that night, he told me he was very horny, and that he had no control over it, and he masturbated while looking at my pictures.
I've had over 10 years of mobile and online encounters with different kinds of men, since I was 13 years old; that's where I met most of my ex-boyfriends. Some of them became true friends, and I've had misunderstandings with others. I fell in and out of love, have been infatuated countless times, and have been obsessed and paranoid over relationships. I have mastered online profile connections, how they work, how to secure the person I love by having our GPS on, just to prove that neither of us is lying.
I've had tragic incidents—had a miscarriage, developed anxiety and panic disorder, was left drunk on the floor, shattered and messed up. I hurt my kidneys from too much alcohol. I have made multiple suicide attempts, starting from cutting my wrist with a blade to overdosing on medicines. I'd get up, and try again to find someone else online.
I still failed to choose the right person, and found the right person but at the wrong time. I found the perfect man to have a relationship with, but fate wasn't on our side. Manipulative and fake people have victimized me. I have been used financially and sexually multiple times.
But reality woke me; I'm a complete grown-up now—a modern woman still seeking happiness, but now I'm doing it IRL. I'm going out to social gatherings, knowing and evaluating a person first before getting into a relationship. I'm mastering the art of letting go, moving on—and most important, accepting that life isn't always like the romantic movies we watch, the pocketbooks we read. It's not always what we want it to be. AD