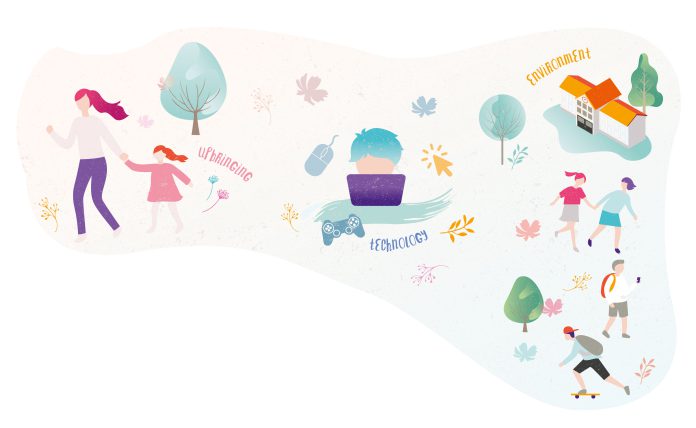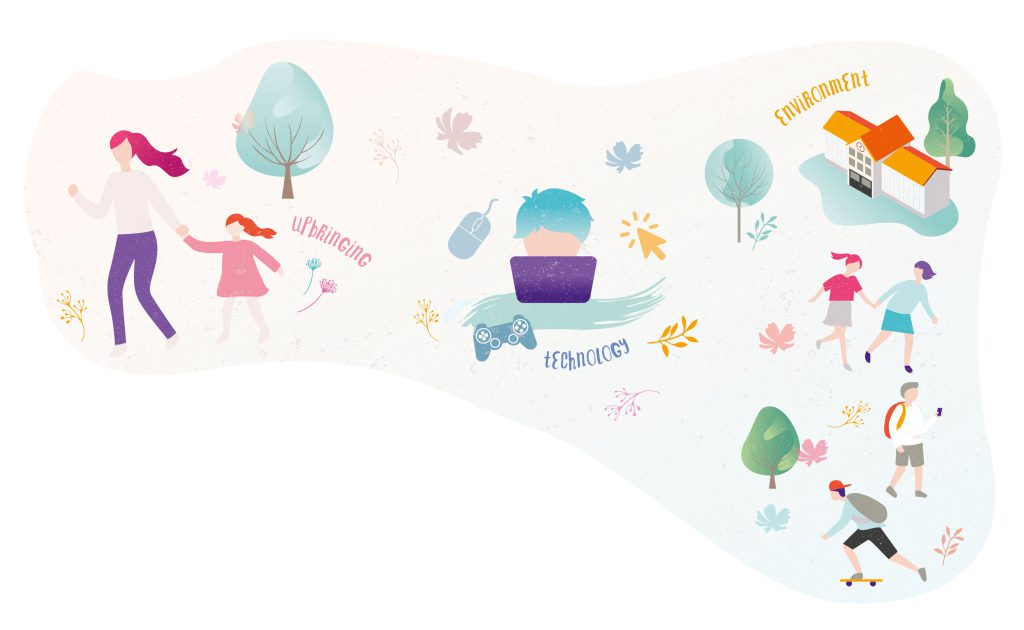 We praise our children excessively, to the point where the praise no longer has value. If we aren't careful, this will give rise to 'entitlementality'—our children feel they are entitled to get what they want without necessarily having to work for it
A recurring comment I have heard lately from colleagues, business people, and fellow academics is that some of the students and employees they encounter or manage nowadays seem less resilient than they used to be.
By this, they mean that these students seem to have more difficulty facing challenges and pressures, big or small, express higher levels of anxiety, and succumb to depression more readily. Admittedly, the world has grown increasingly complex, and there seem to be many more moving parts than ever before. But could certain factors be causing our youth to be less resilient than the generations who have gone ahead?
This is an important issue, because decreasing resilience has societal, as well as personal, costs. In practical terms, it could translate to impaired productivity, increased absences, health issues, mental disorders, disengagement at school or work, and increasing isolation from society at large. In less obvious ways, people may refuse to step out of their comfort zones, or may shy away from taking risks and opportunities because of a paralyzing fear of failure.
The Fourth Industrial Revolution is upon us, characterized by faster and exponential changes and greater disruption. More opportunities come with more risks, and managing this new normal requires more, rather than less, resilience. More innovation and creativity, as well as greater maneuverability and agility, are the assets that will help people negotiate the shifting landscape. This new era is already changing everything as we know it—how we work, study, consume, communicate, think, live. Entire industries will be overhauled or rendered obsolete with little warning. The kind of world that will be shaken out from these seismic transformations is entirely dependent on how resilient people will pool talents, abilities, ideas and their execution, to collaborate and ensure that no one gets left behind.
Here are some factors that erode resilience:
1. Upbringing
Parenting has gone from family-centric to child-centric within the last decades. We hover over our children and get involved in every aspect of their lives. We try to protect them by providing them with every convenience, removing difficulties and obstacles in their way. In doing so, we keep them from learning how to deal with life and its normal disappointments.
Because we believe it, we tell our children they are special and give them whatever they want. In our desire to build their self-esteem, we praise them excessively, to the point where the praise no longer has value. If we aren't careful, this will give rise to "entitlementality," wherein our children feel they are entitled to get what they want without necessarily having to work for it. They may feel no gratitude for what they have because it all came so easily.
As parents, we may be pampering our children too much and thwarting every opportunity for them to develop resilience. Ironically, we may also be damaging their confidence to lead independent lives and blunting their capacity for deep and abiding happiness, the very things we parents wish most for our children.
2. Technology
Motivational speaker Simon Sinek noted in an interview that young people who spend more time on Facebook experience higher rates of depression than those who spend less time there. Facebook can make people feel that other people are living better lives than they are.
He also mentioned that people who rely too much on technology can get used to instant gratification, and become impatient and unwilling to invest sustained effort for long-term gain. In addition, all that time spent online does not help them build social skills or form deep personal relationships. This not only impairs their ability to "play well with others"; it also deprives them of valuable support systems, particularly when they are under duress, but also when they are happy and simply want to share the joy.
Regrettably, quick access to information on the internet or social media does not necessarily develop discernment or critical thinking. Information is often consumed whole, without gauging its accuracy and soundness. As a result, we are seeing more situations in which educated people, who really should know better, believe what they read without question and form faulty conclusions.
Finally, all that time online swiping through other people's ideas and opinions does not allow for mental quiet, to look up and around, to reflect and observe, to ponder and wonder—activities which can lead to much-needed original ideas and innovations.
3. Environment
Educational consultant Sir Ken Robinson notes that the current educational system was created in response to a very different era, when education was not widespread and the world needed conformity and standardization for the labor force to work in the factories of that industrial revolution. Since the world today is much changed and urgently needs creativity and innovation, Robinson believes that the system should not merely be reformed/improved, but transformed/recreated.
In the meantime, schools continue to be measured by their ability to graduate generations of students who move up from one level to the next in academic subjects. In turn, schools expect students to literally make the grade, the standard definition of educational success.
Individual needs are de-emphasized. Students who learn differently, have unique interests, or non-academic talents go through a school system which may not value their talent or creativity. The pressure is on to conform to the prescribed path; this could lead to chronic anxiety, loss of confidence, diminished resilience. At best, their individuality will be nurtured by supportive parents and observant teachers beyond the confines of the curriculum. At worst, they come to believe that they are not intelligent, creative, or talented, and proceed to live their subsequent lives under that mistaken impression.
When they enter the workplace, it gets no easier. Corporations measure success by numbers representing profit margins and returns of investment. Like schools, the traditional companies are not set up for non-conformity and individuality. We applaud the rare company that allows employees to take one day every month to work on their own passion projects. This social experiment has already produced innovations which improve the company's reputation and bottom line. Will there come a day when all companies do this on a daily basis and reap the rewards of maximized potential?
How many of our youth have been defeated at every turn by the system? How do we quantify how much talent has been overlooked? Can the world afford to continue this literal brain drain? Is it any wonder their resilience needs work? (To be continued)