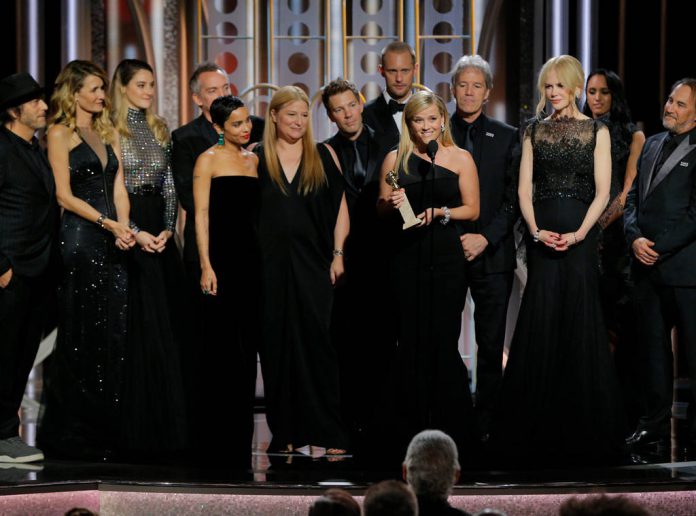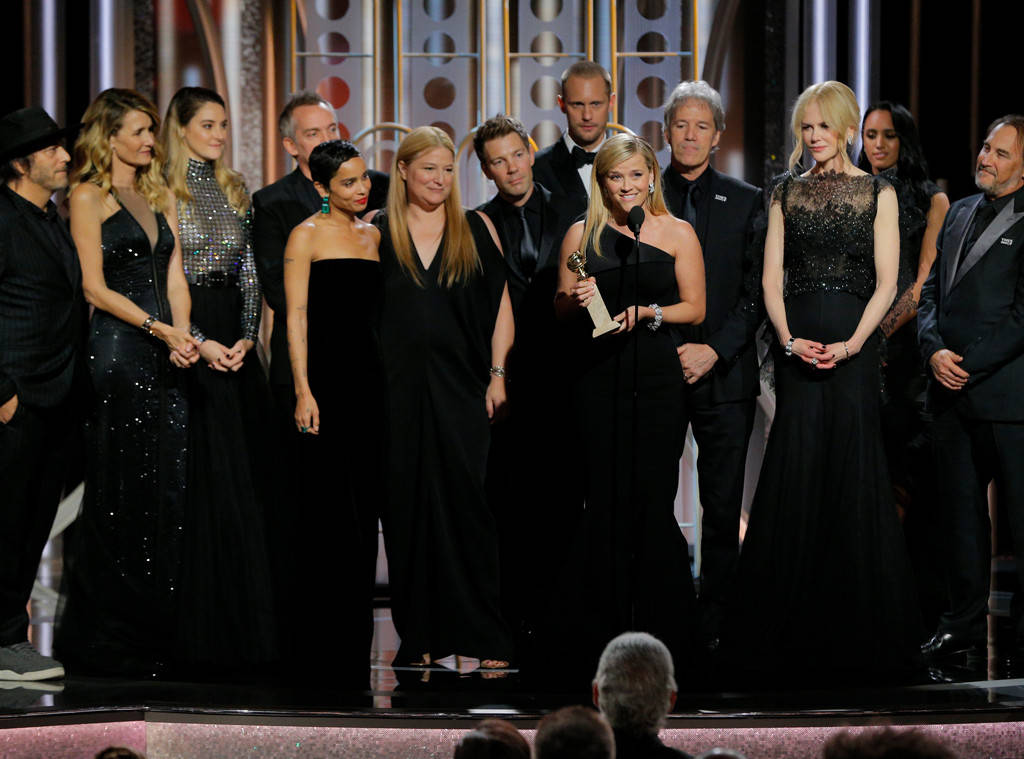 Awards season is always highly anticipated for celebrity fashion. But this year on the Golden Globes red carpet, celebrities—both ladies and gents—decided to come in black to symbolically show their stand against sexual harassment and its prevalence not just in Hollywood, but across all industries, demographics, nations, and status quo. Some of them donned the 'Time's Up' pin, especially the gents.
The enormity of the issue of sexual harassment in the entertainment industry has arisen over the past year, with more and more female and male celebrities coming forward to fight and spread awareness against the unjust culture.
300 prominent actresses, female directors, writers, agents, producers, and entertainment celebrities have teamed up to launch an initiative called Time's Up.
It was formally announced through an open letter published in the New York Times. Time's Up includes a $13 million legal defense fund to help low-income protect themselves from sexual misconduct.
Prior to the awards night, celebrities already announced to wear black in support, and encouraged others to do so.
Time's Up supporter Reese Witherspoon said in her acceptance speech for the show Big Little Lies, "I just want to say thank you so much. This show is so much about the life we present to the world that can be very different than the life behind closed doors, so I want to thank everyone who broke their silence this year and spoke up about abuse and harassment. You are so brave and hopefully, shows like this, more will be made, so people out there who are feeling silenced by harassment, discrimination, abuse… time is up. We see you. We hear you. And we will tell your stories."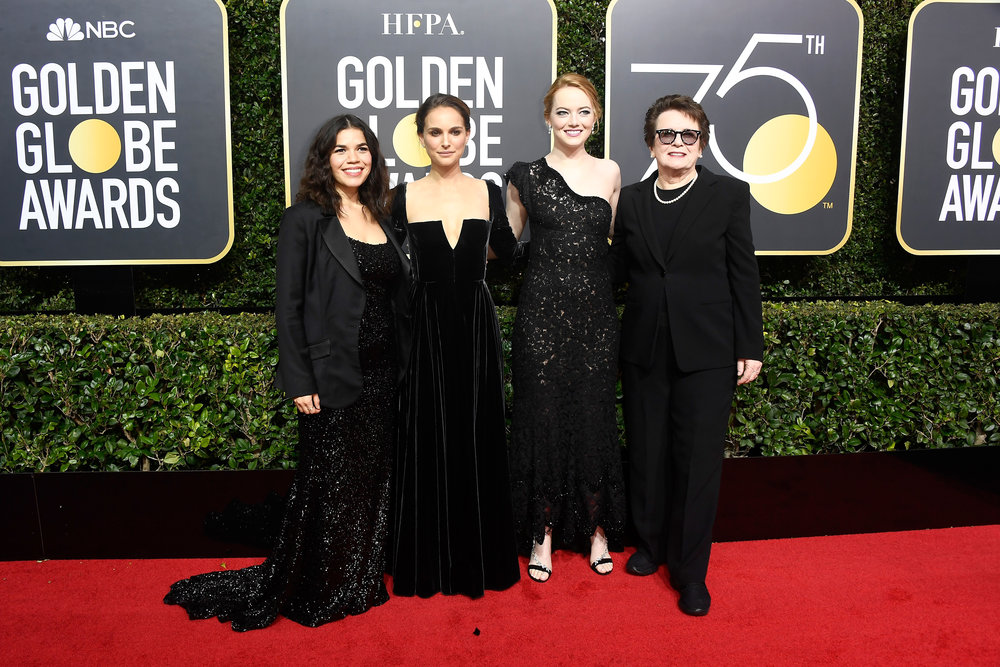 America Ferrera took a moment and shared, "It's so incredible to look around and see everyone in solidarity, ready to really address the issues that exist in our industry and across all industries."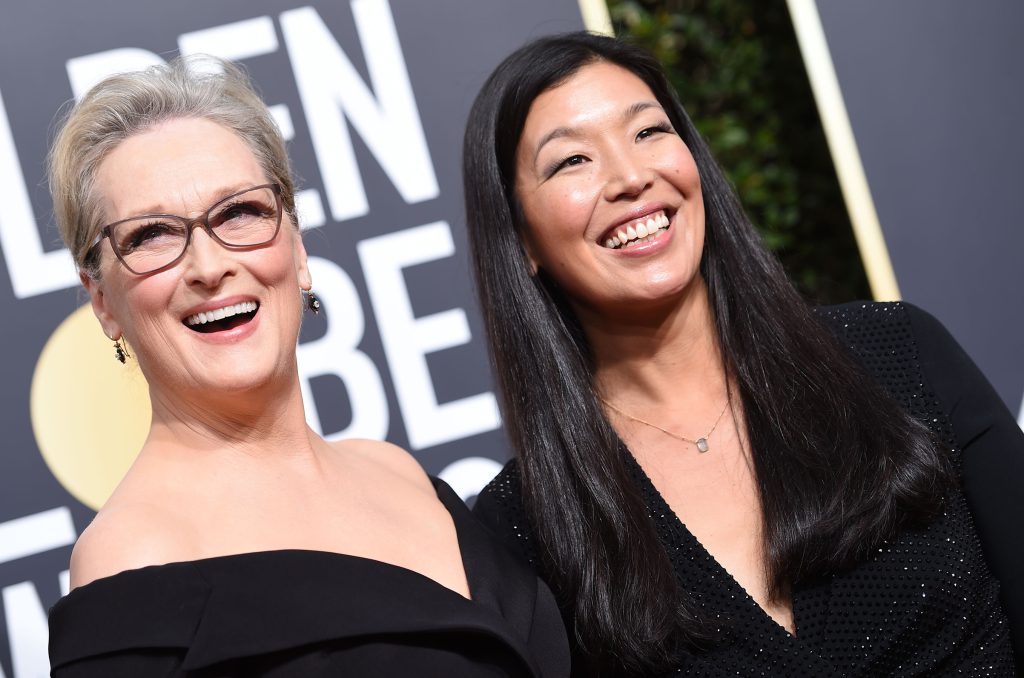 Actress Meryl Streep told E! News during the Golden Globes, "We feel sort of emboldened in this particular moment to stand together in a thick black line dividing then and now."
"I want all of the girls watching here now to know, that a new day is on the horizon." @Oprah accepts the 2018 Cecil B. de Mille award. #GoldenGlobes pic.twitter.com/hbquC1GBjm

— Golden Globe Awards (@goldenglobes) January 8, 2018
Media mogul Oprah Winfrey was also awarded the prestigious Cecil B. De Mille Award, becoming the first black woman to win the Golden Globes prize. The honor was given by the Hollywood Press Association to those who have given impressive contributions to the industry.
In her rousing speech, Oprah shared, "…What I know for sure is that speaking your truth is the most powerful tool we all have. And I'm especially proud and inspired by all the women who have felt strong enough and empowered enough to speak up and share their personal stories. Each of us in this room is celebrated because of the stories that we tell, and this year we became the story.
"But it's not just a story affecting the entertainment industry. It's one that transcends any culture, geography, race, religion, politics, or workplace. So I want tonight to express gratitude to all the women who have endured years of abuse and assault because they, like my mother, had children to feed and bills to pay and dreams to pursue."