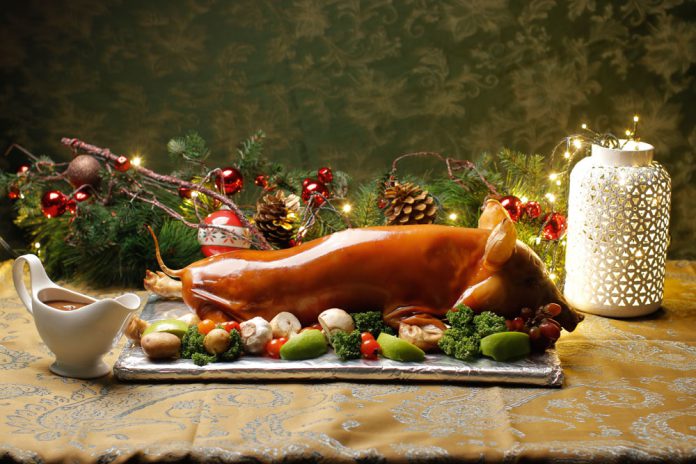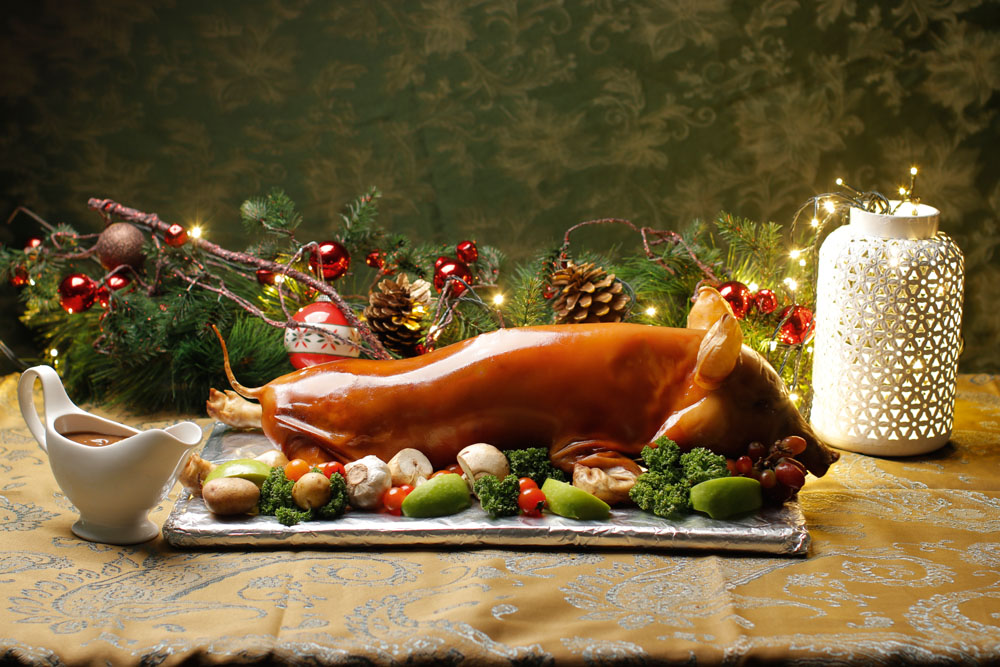 'Tis the season to be jolly—and full! Gone are the days when binging on meat and fat is a crime. Nowadays, especially for the Ketogenic Diet enthusiasts, the more fat, the more sinful, the better!
If you're into the no-carb, no-sugar diet, here are some Keto-approved dishes to include in your festive spread:
1. Cochinillo /Lechon
This roast pig is a Filipino favorite that makes Noche Buena more flavorful and exciting. It has become so much of a Christmas favorite that everyone would be willing to line up to get a taste of this fatty pork dish.
Chef Jessie, GF Amorsolo Square, Amorsolo Dr., Rockwell Center, Makati City, tel. nos. 890-7630, 890-6543, 897-7516 & 729-0122, e-mail Rockwell.club@chefjessie.com.
2. Seafood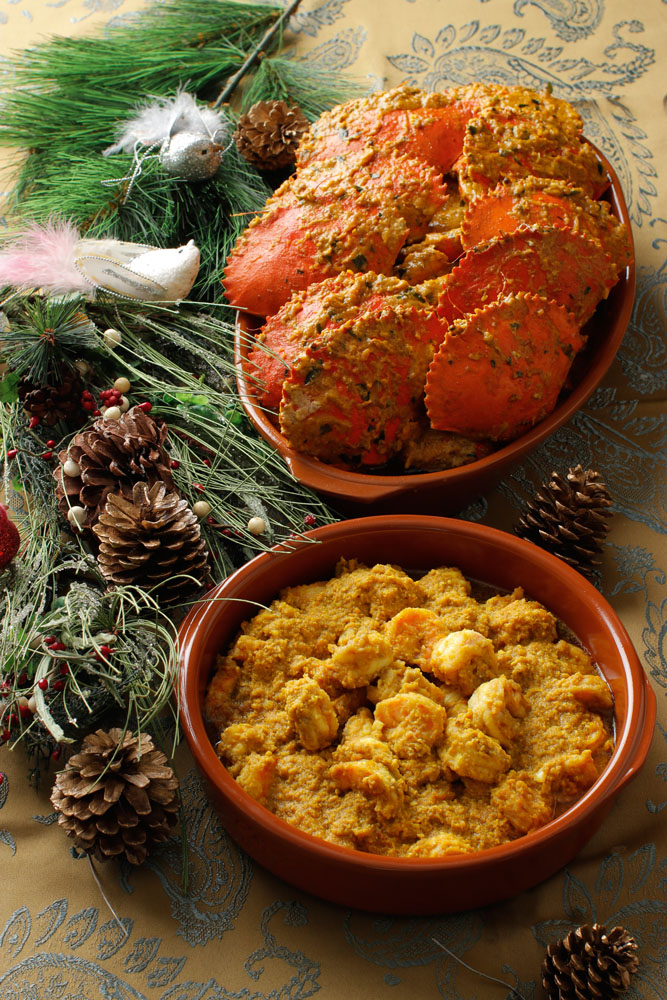 Whether it is the holidays or not, seafood is always of top choice. Aside from being a great source of vitamins, minerals, proteins, seafood also provides omega 3 fatty acids that the body needs to fight against common chronic diseases. Salted egg prawns, anyone?
Pepita's Kitchen, tel. no. 425-4605 or cell no.0917-866-0662
3. Porchetta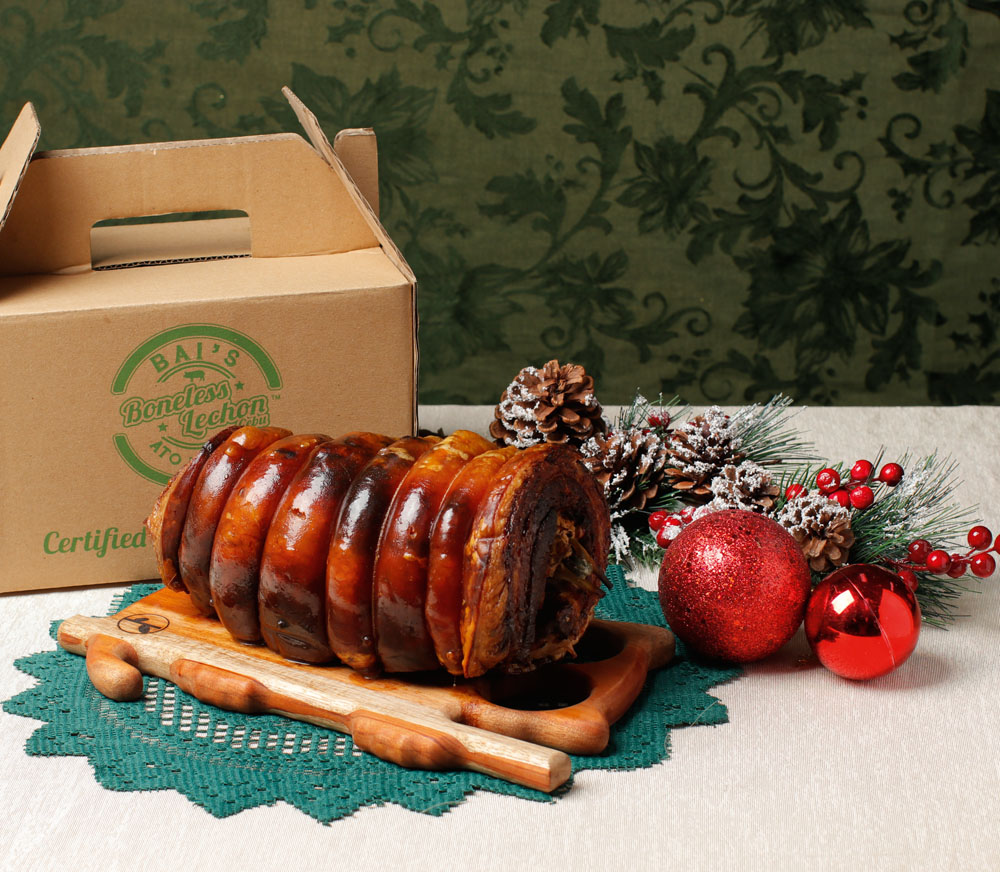 This Filipino-style lechon belly is one of the most loved dishes on the Filipino Noche Buena menu. It is usually heavily salted and being stuffed with herbs and spices that goes well with any taste and preference.
Bai's Boneless Lechon Cebu, www.baisbonelesslechon.com, cell. no. 0917-582-5333
4. Roast beef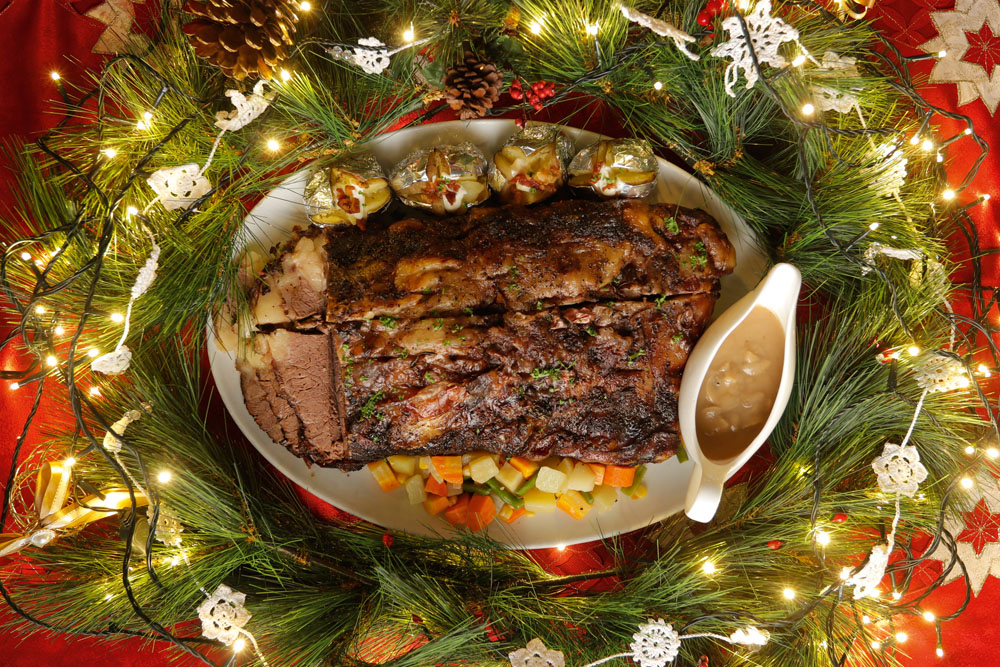 If you want a good amount of protein, fat and iron on your plate, opt for a roast beef. It is rich in protein, which is a structural component of cells, tissues and muscles; fat that is essential for hormone production, vitamin storage and insulation of the body; and iron, needed to transport oxygen to cells, tissues and vital organs.
Dads/Kamayan (Takeout orders should be made 2 days in advance.) Dads World Buffet, SM Megamall, tel. no. 636-3785; Glorietta, tel. no. 892-8897; EDSA, tel. no. 722- 8125; West Ave., tel. no. 372-8845; Manila, tel. no. 528-1723
5. Goose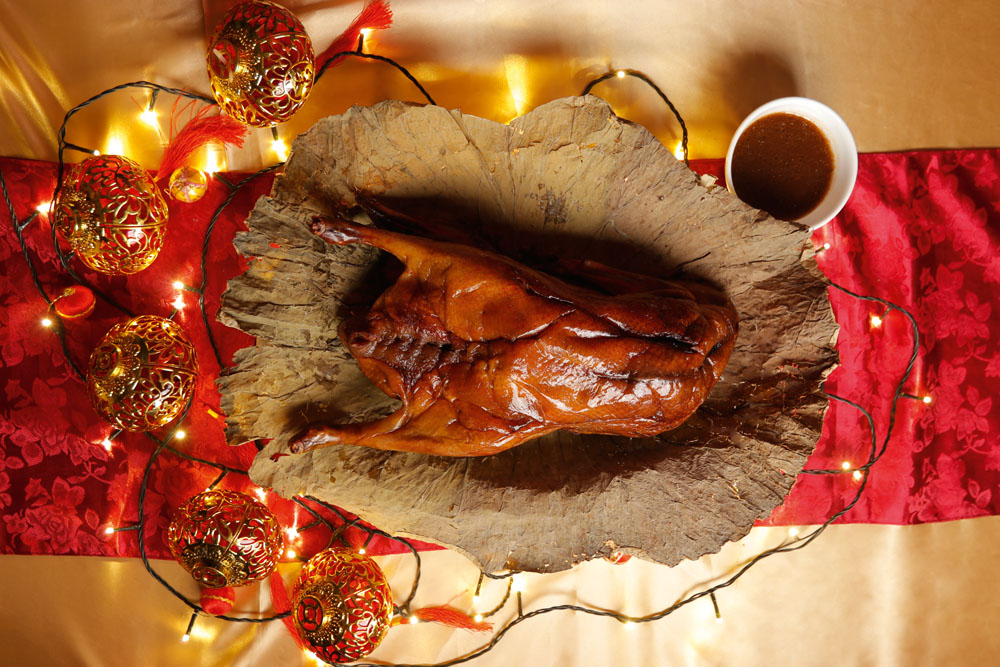 Given the bountiful feast during the Christmas season, sticking to a dish with "good fats" is always the best thing to do. Goose fat contains far fewer saturated fats than butter or lard. Its meat is also healthy monounsaturated that assists in lowering the level of blood cholesterol and reduce the risk of heart diseases.
Marco Polo Ortigas Manila, Meralco Ave. and Saphire St., Ortigas Center, Pasig City, tel. no. 720-7777.
6. Ham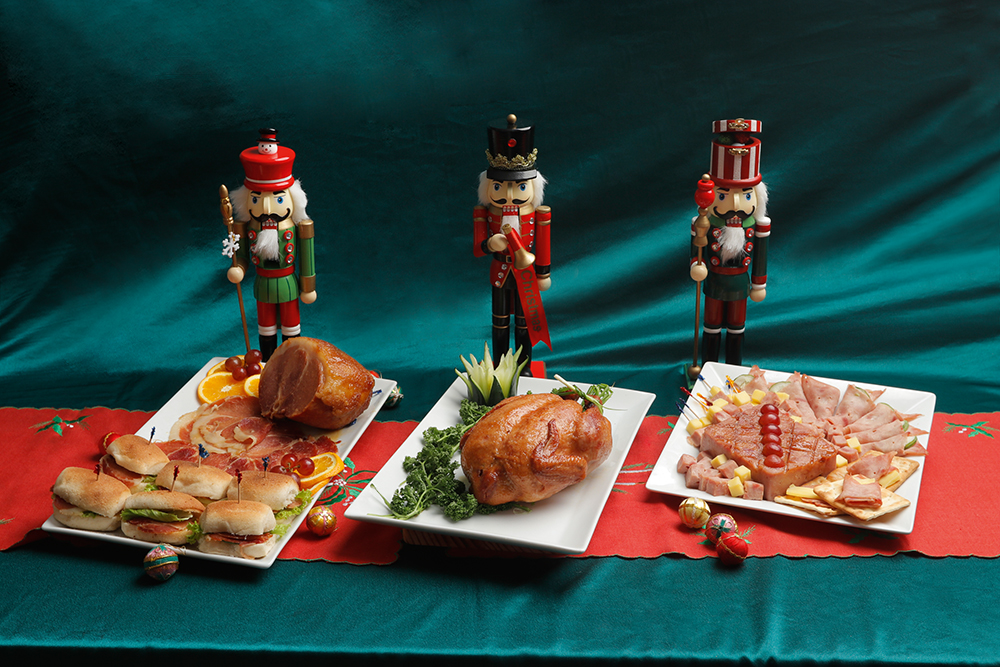 No Filipino Noche Buena will ever be complete without ham. This "Star ng Noche Buena" will always be a favorite to be shared with the families and friends. To score a best Christmas ham, pick the one that has the natural leg shape because it indicates that it was minimally tumbled. Because it is relatively fresh, it is usually tender, sweet and savory which make it just perfect for the most special occasion.
Josefina's Ham, 87 Kanlaon cor. Ma. Clara Sts., Sta. Mesa Heights, Quezon City, tel. nos. (02) 740-2020, 414-0109, 514-4448, (0917) 844-89160
7. Salad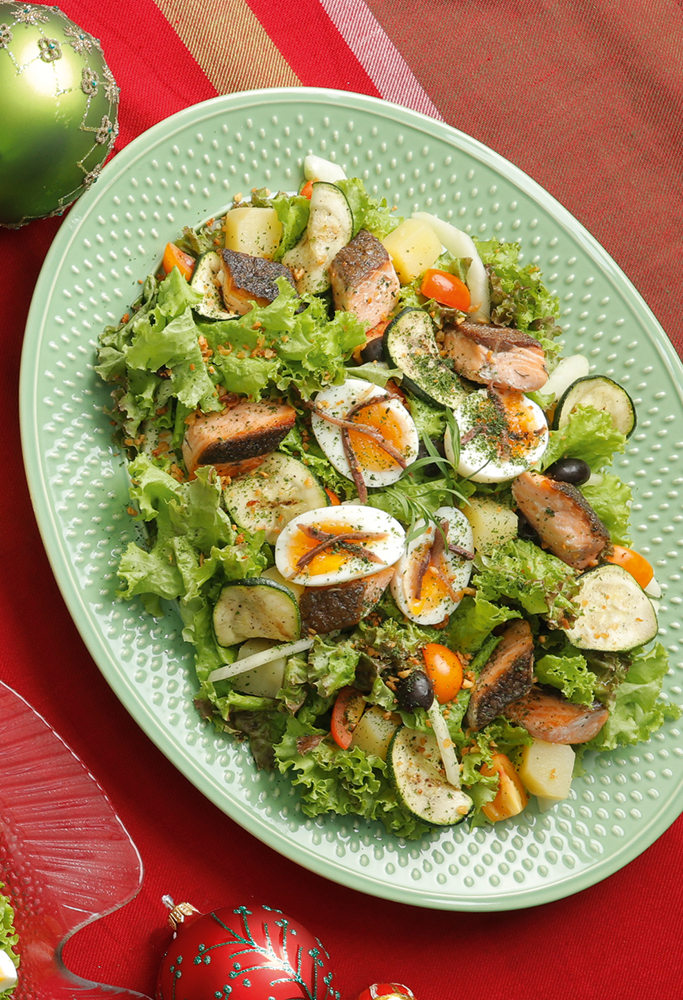 Make the Christmas season healthy and bright by having a bowl of the flavor-packed salad. Make it even better by adding cheese, bacon bits, nuts, avocado and a mix of vinegar with olive oil to help your body to make the most of the fat soluble to Vitamins A, D, E and K.
L'entrecote Corner Bar and Bistro, Unit A Bellago Circle, Forbes Town Center, Bonifacio Global City, Taguig, tel. nos. 856-4858, 836-2764, e-mail info@lentrecotemanila.com;
8. Coffee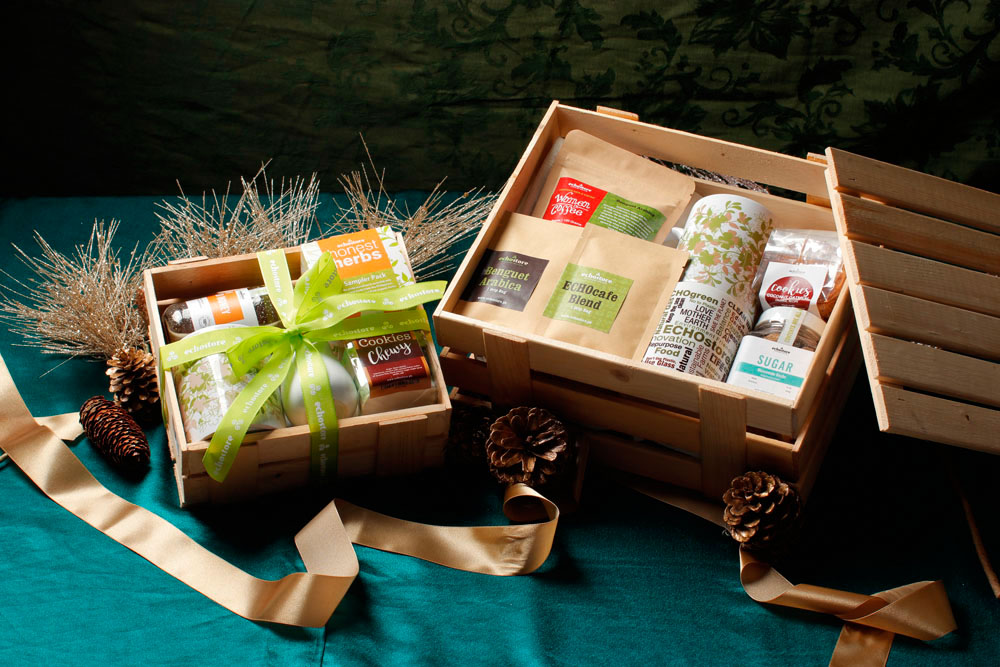 After a hearty meal, wind down with a cup of coffee. Coffee's significant component, caffeine, is one of the very few natural substances proven to aid fat burning and boost metabolism. To maximize its health benefits, drink it without any sweeteners such as cream and sugar.
Echostore, GF NDC Bldg., 116 Tordesillas St., Salcedo Village, Makati City, tel. nos. 519-1216
Photos by Aldwin Aspillera
As seen in Asian Dragon Magazine's October-November issue story entitled "Season's Best" by Norma Chikiamko