Media Noche is one of the most important feasts of the year for Filipino families around the globe. And just like every important event that we celebrate, we love to preserve this important occasion by taking photographs for souvenirs and, of course, online posting. Plus, we want our food photos to look as good as they taste, right?
But a great #foodshot means more than just snapping what's on your plate. From simple tips such as looking for the perfect angle to proper framing, there are a few hacks that you can try to make your IG-worthy photos look yummy enough to eat!
1. Get the light right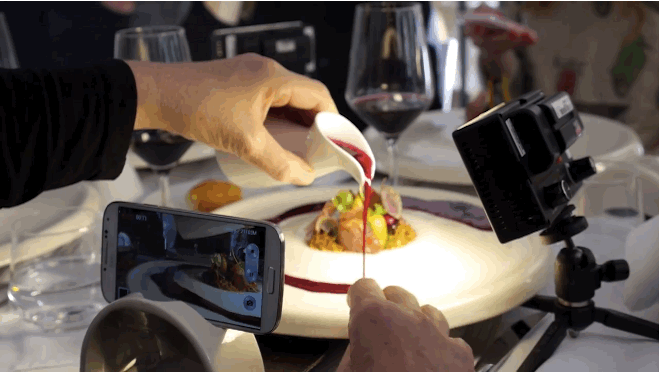 Like your best selfie, your Media Noche photos need that perfect lighting, too. Taking photos in a dark room reduces its quality and makes the photos look flat. Find the best source of white light to further enhance the colors of your food, plates and background elements. Here's a tip: Never use flash. Using your phone's flash will make the food look cold and harsh. If the room is not lit enough, use another phone's torchlight.
2. Know the best angle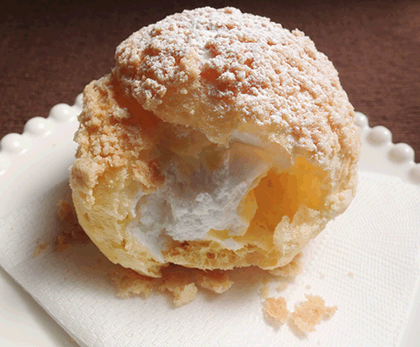 Getting the best angle lets you create dramatic shadows and interesting shapes. If you want to include all the details of the food and the artsy table setting, try shooting from above. To draw attention to the texture and color of the food, try shooting from the sides. You may also try shooting diagonally. This will include both the side and top views and capture three dimensional shapes of the plate
3. The Rule of Thirds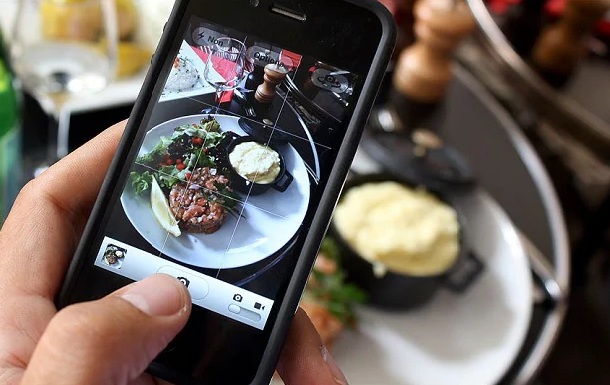 Step up your #foodie game by using the principle of the golden ratio. Imagine your image being divided into nine equal parts by two equally placed horizontal and vertical lines. Place the subject in the intersections or along the lines to make the photo appear more balanced.
4. Don't fill the frame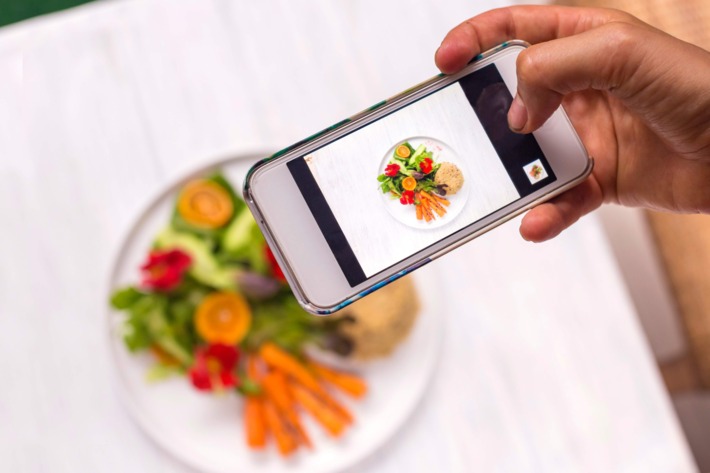 As much as we want to have the entire Media Noche spread in a frame, leave enough space that provides visual breathing and room for the eye will always make the photo even more appealing. Also, there are some photo sharing applications that may require you to crop your photos. You don't want something to be cropped out, do you?
5. Use the right filter properly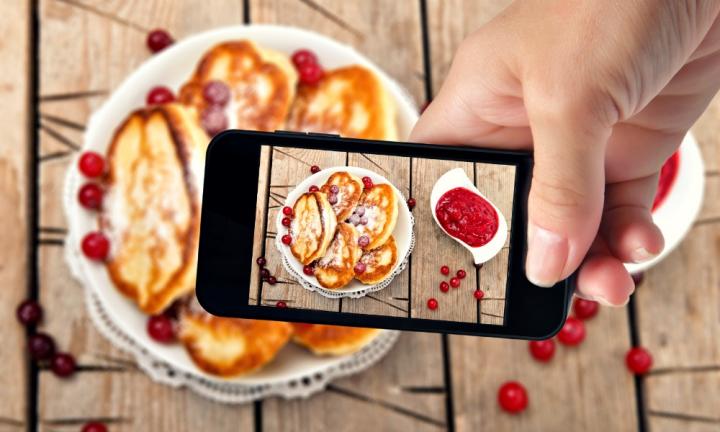 Food comes in different shapes, colors and textures, and sometimes our mobile devices cannot capture it. The secret to an eye-catching food photo is its radiance and sharpness which can be enhanced by adjusting just the exposure, contrast and a little touch of a filter that best suits it. There are free food photo editors that you can download online like Snapseed, Evernote, VSCO and Foodie.