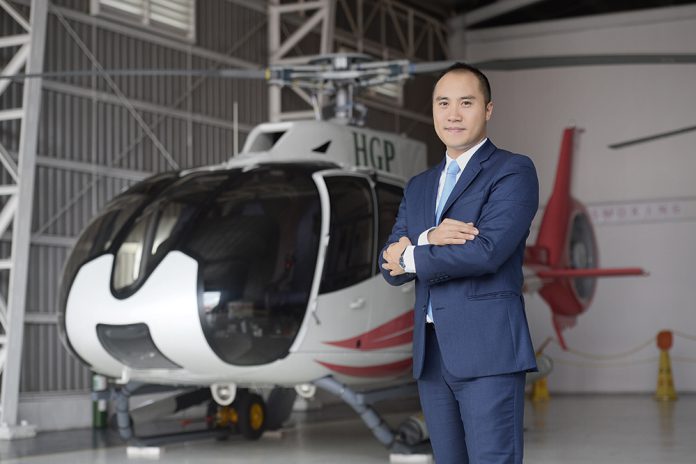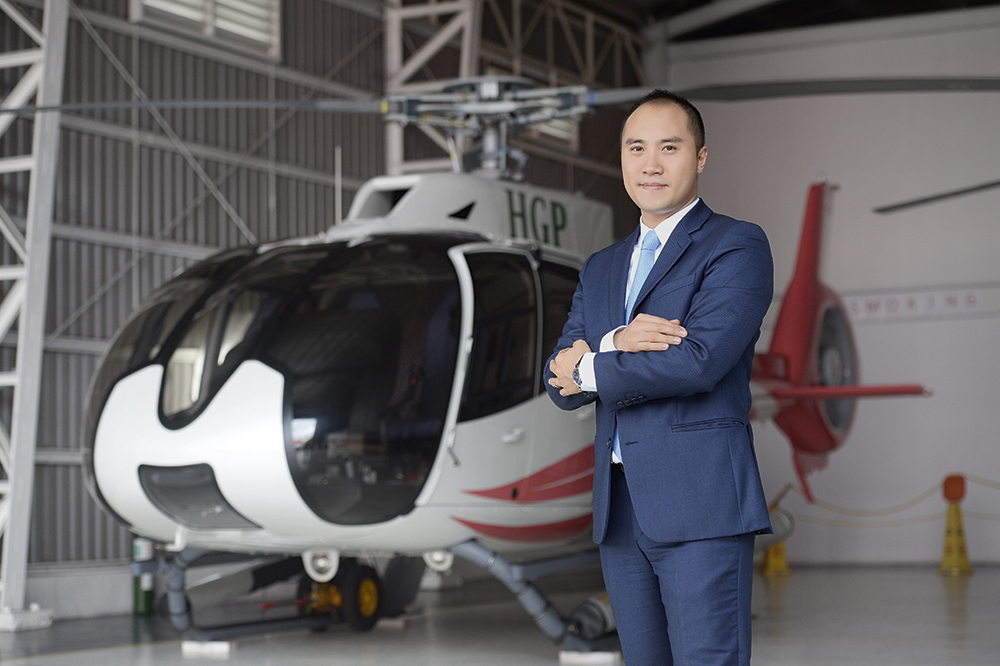 Thierry Tea was born in France, to Cambodian immigrant parents. His grandparents had come to Cambodia from China, so his family has lived in three countries in three generations. After finishing his master's degree, Thierry began to work with Eurocopter in Paris while studying at the Sorbonne and did a research on the oil and gas market in Asia, the largest industrial market for helicopters in the region. At the same time, he was studying Eurocopter itself.
In 2004, Eurocopter's man in the Philippines, Tim Cargill, told Thierry he needed an assistant, as he was covering several other countries, including Thailand, and offered him a job in Manila under the French national service program. When Thierry arrived in Manila, Eurocopter had 20 employees, but had not sold a single helicopter. Their head office was considering shutting down the Manila sales office and operating the territory from Singapore. Fueled by initial introductions by Cargill, especially to Robert Coyiuto and Babes Romualdez, who briefed him on the social landscape and made connections for him, Thierry met and sat down with one Filipino tycoon after another.
When Eurocopter's change to Airbus Helicopters became a huge success, Thierry left the group and married. He pursued his own entrepreneurial dreams, and started his own holdings company, called Starline Global Industries, registered in Singapore.
Given a formidable network in Manila, Thierry put up PhilJets. "We focused on putting up a good team and brand building. It took us three years. We hired Filipino pilots and technicians from everywhere, Nigeria, Angola, Indonesia, Papua New Guinea. We are quite happy to have these guys, who have worked for big companies, and bring up the standard and image in the Philippines."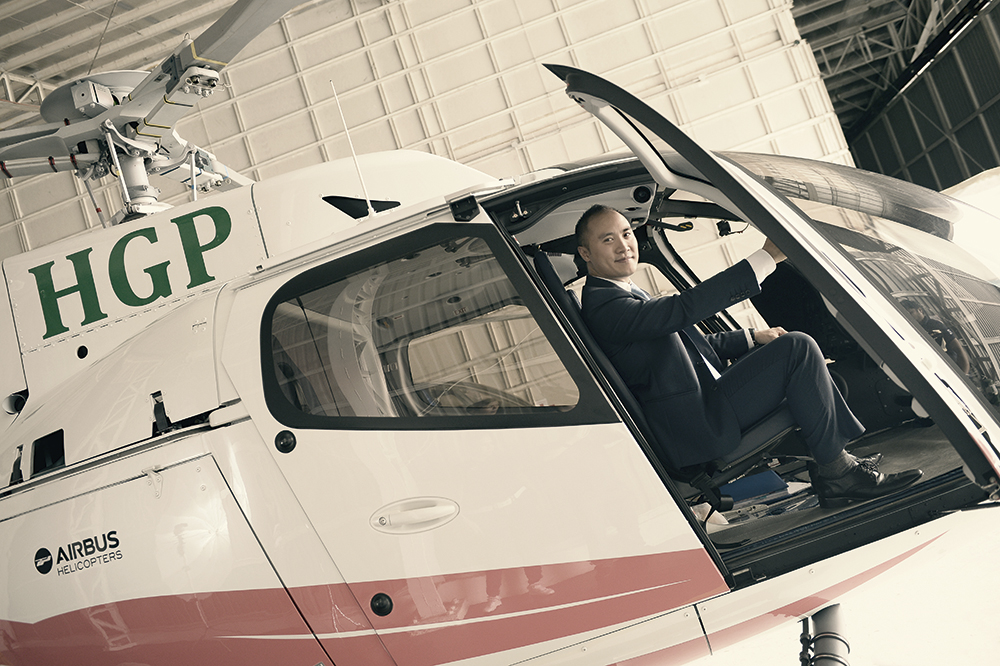 They were lucky enough to get the contract to fly for an American TV show, Survivor: Philippines, which filmed a series of episodes in Palawi, Northern Cagayan. Philjets logged 250 hours with this client, and word got around. They also did relief work during Yolanda.
The business has evolved from brokerage and consultancy (which they still do), and is now dominated by charter and fleet management. PhilJets is seriously looking at creating bases in Cebu and Davao. They are expanding their tourism operations, as well. They see a lot of potential in this area.
"We are trying to show that general aviation in the Philippines is stepping up to the plate. Our goal is to show that the Philippines has a very high standard of business aviation. We want to grow bigger, because we need the size to grow the activities, the segments. We want to contribute."
From a small business, just to maintain a network he didn't want to lose, Thierry now has his hands full with explosive growth. He continues to commute to Singapore, Cambodia and France, but it looks like the roots he has put down here have gone deep.
Read his full success story in Asian Dragon Magazine's October-November 2017 issue, available in all leading bookstores nationwide and downloadable from Magzter. https://www.magzter.com/PH/Foresight-Books-Publishing-&-Dist.-Co.,-Inc./Asian-Dragon-Magazine/Business/