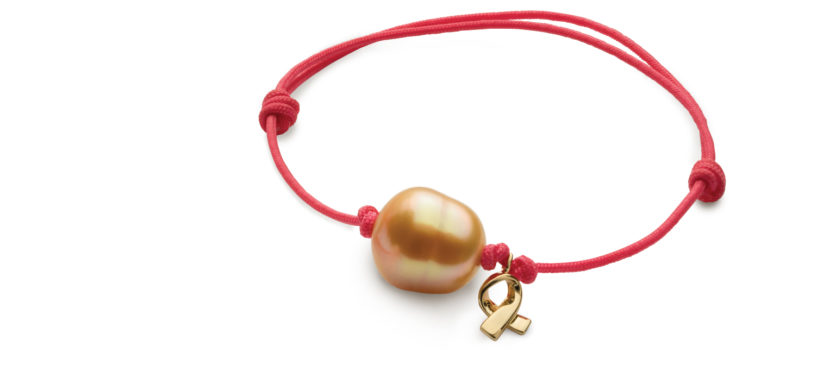 To further honor the strength of women in the fight against breast cancer and showcase the creations of Filipino fashion designers, ICanServe Foundation partnered with international luxury brand Jewelmer Joaillerie for the first time in hosting the third "Fashion Can Serve" fundraising fashion show.
Held at the Raffles Makati last October 8, this year's show focused on women's source of strength and inspiration—on their causes and their loved ones who compel them to continue to fight.
"Our theme is 'Why We Fight' because even though we do fight for ourselves, having loved ones to fight for gives one extra strength for the battle," said Libet Virata, breast cancer advocate and survivor, and chairwoman of the ICanServe foundation.
Sharing this spirit of solidarity, Jewelmer launched the 'Why We Fight' video in which influential women from different industries came together to support the cause. Fashion designer Mia Arcenas, principal ballerina Candice Adea, environmental advocate Anna Oposa, and jewelry designer Wynn Wynn Ong voiced out their individual advocacies, echoing the ideals that women have championed throughout history: to fight for passion, for a voice, for freedom, and for empowerment. With Jewelmer's own pearl technician Lilibeth Perfecto-Destura, who is currently fighting cancer, they joined hands to express a single unifying message: "To be a woman is to fight for life."
One of the highlights of the show was the launch of Jewelmer's 'Why We Fight' bracelet. It features the Philippine national gem, the golden South Sea pearl, at the heart of the creation, symbolic of the unbreakable strength and beauty innate in every woman. A golden South Sea pearl strand was similarly auctioned off during the fashion show. Part of the proceeds of the sale will support the ICanServe Foundation's nationwide programs and initiatives.
"This condition is creating a lot of heroes among us. Today, we celebrate their strength, their unbreakable spirit," says Jewelmer EVP and deputy CEO Jacques Christophe Branellec. "We share in their challenge and we share in their hope. Never give up the fight."