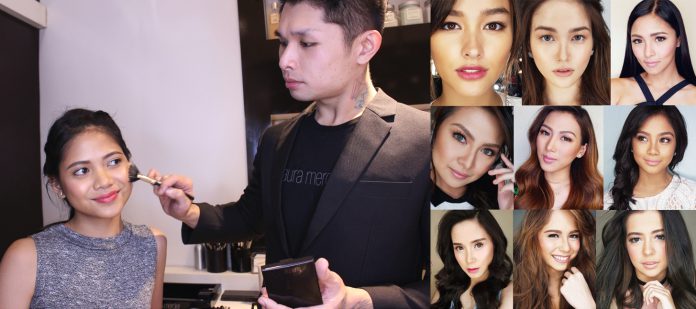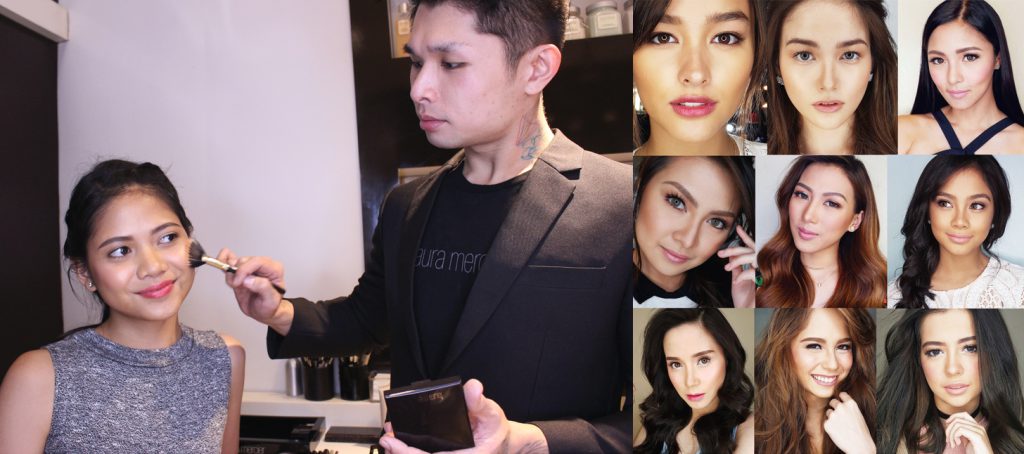 Ever wondered how celebrities achieve that perfect skin and gorgeous glow? Celebrity makeup artist Mark Qua shares some tips and secrets you can easily cop. Qua, who has worked with the country's most beautiful faces—and the reason behind their beauty looks—demonstrates the different steps and products to use for that fresh, glowing skin.
First step is always to prep with skincare. Make sure your skin is hydrated and perfectly moisturized with the help of face oils and moisturizers. This helps makeup to sit better and more flawlessly, and gives you a radiant glow to start with.
For your base, stay clear of matte and full coverage formulas and opt for a natural-finish, light coverage foundation that has subtle sheen, mimicking the natural texture and radiance of the skin. Put concealer only to areas needed. Don't go crazy! Using a concealing pen, tap a few dots of concealer under the eyes, around the nose, and at the chin. Blend using your fingertip. Let your natural skin shine through and step up your glow game with a sheer setting powder that gives a soft-focus glow.
Next, accentuate your features. The right amount of bronzer does the trick, not only to subtly sculpt and define your face, but to also give your skin added warmth. Pick up a matte powder and apply onto your temples, hollow parts of your cheeks, and jawline. You can also dust along the sides of the nose.
Bring your best assets forward through highlighting. Lightly swipe product, with the use of a fan brush, at the brow bone, cheekbones, and high points of your face.
To open up your peepers, go for a creamy eye shadow you can easily apply and blend with your fingertips. Don't forget to tightline and swipe generous coats of mascara afterwards.
A youthful look is never complete without a bold pair of brows. The easiest is to work with powders, blended and applied as if you're drawing and copying the natural direction of the hair.
Qua is known for his "blush bomb" makeup, which provides extra youthful and rosy glow. A cream blush is one of the easiest to use. It looks more natural and is very useful for quick touch-ups, too!
For the lips, Qua suggests applying your lipstick straight from the bullet but in a patting motion instead of swiping the product on. This way, lip color looks more natural—not perfectly lined, not too opaque.
Watch the full demo