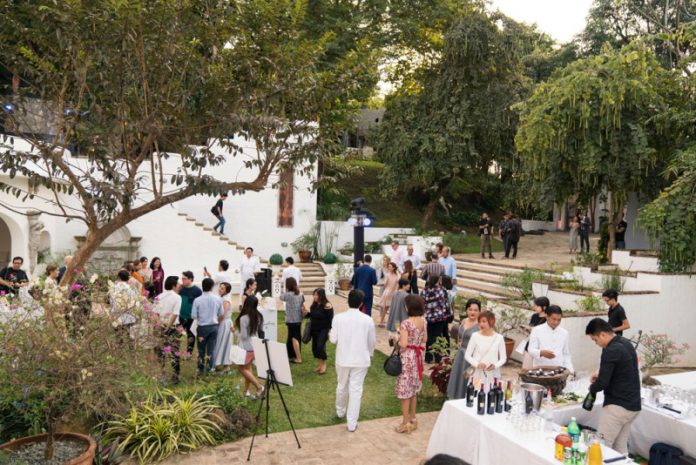 ​[youtube url="https://www.youtube.com/watch?v=nh4PQBv-IXw" autoplay="yes"]
For more than three decades, Jewelmer Joaillerie has been creating luxurious, classic creations highlighting the allure of the exquisite golden South Sea pearl—the most beautiful of its kind. Every year, the brand heightens the classic to more awe-inspiring pieces that adopt current trends, while keeping its Filipino heritage and heart intact.
This year, the French-Filipino international jewelry brand proudly presents its Spring/Summer 2017 collection, an assortment of jewelry triumphing the spirit and beauty of life through nature, travel, and art.
In this collection, which took two years to create, the human life is newly conceptualized through moments and movements: starting from the early period of voyages and adventures and saunter in Paris, to lyrical instances like the dance of light. Fine ornaments adorned with dazzling South Sea pearls amplify life's power and enormity and pay homage to the beauty and immensity of nature. Whether it's a journey to new places or a journey of the soul, fine jewelry is a spectator of beauty coming to life.
Pinto Art Museum served as the unveiling home of Jewelmer's Spring/Summer 2017 collection. Pinto's contemporary works of art charms the crowd into the world of the muses. During the media preview, models clad in Joey Samson's monochromatic and soft pastel creations presented the new collection. Modern yet transcends the test of time, the harmony of fashion and jewelry conjure dreams of cruising, a feat that elated the audience further to the worlds of fashion and fantasy.
The collection is an honor to the prosperous heritage of the French design and state-of-the-art Asian affections, and a tribute to the never-ending transformation of the national gem. Through nature, travel, and the magic of treasured moments, the vibrant collections speak of life and a shared legacy. "We belong to the same earth, to the same planet," said Jewelmer Joaillerie group president Jacques Branellec. "We are all united with the same values…We should be grateful to be Filipino. We should be grateful to be part of the Jewelmer adventure."