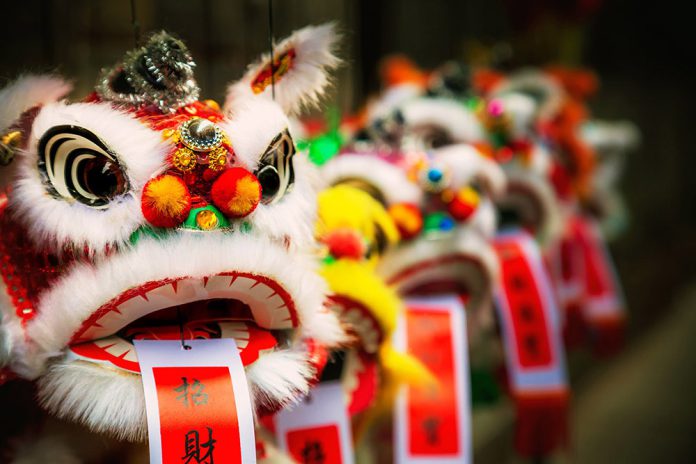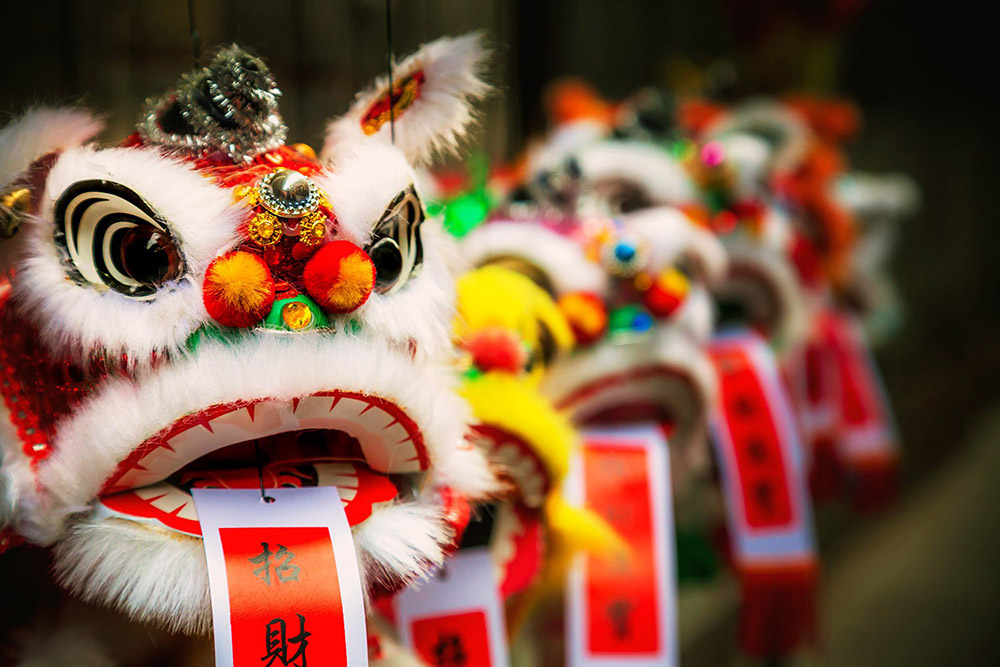 Lion dance, a Chinese New Year tradition (Photo courtesy of Crowne Plaza Manila Galleria)
A celebration of the ancient Chinese people's triumph over the mythical creature Nian, Chinese New Year has always been a grand affair filled with fireworks, lanterns, and everything red—a tradition believed to be the reason behind their triumph. This 2017, whether you are of Chinese descent or not, enjoy this scarlet celebration of victory and welcome the Year of the Fire Rooster with a bang.
Give these hotels a shot and have the ultimate experience of this forthcoming celebration: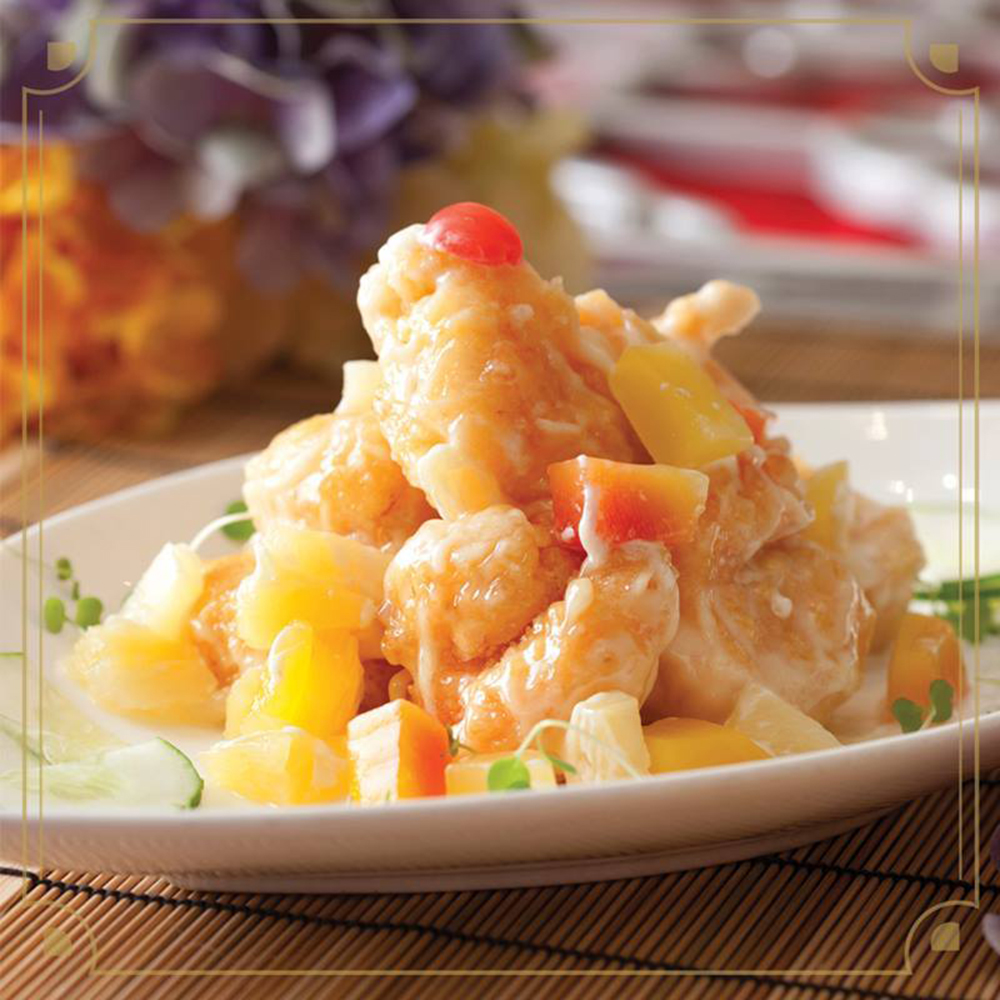 Feast on your favorite dimsum and Chinese dishes at Shang Palace (Photo courtesy of Makati Shangri-La, Manila's Facebook page)
Makati Shangri-La Manila
Start the year of the Fire Rooster right and bright, and join in the joyous event of Makati Shangri-La as they celebrate the beginning of the new Chinese Lunar Calendar.
Enjoy a delightful lunch feast of Chinese premium dimsum plus luncheon at the Shang Palace from 11:30 am to 2:30 pm. The feast will include Shangri-La's premium dishes for only P1,888 per person.
Indulge in Shangri-La's signature set menu and dig in Shang Palace's spread for prosperity. Pay only P2,588 for Gold, P4,188 for Platinum, P5,258 for Jade, or P7,498 for a Diamond-like dining experience.
Enjoy classic sweet treats for prosperity that can serve as an excellent gift for friends, family, and business partners alike. Get the Prosperity Fish for P1,688 or choose to double your luck with the Double Happiness Fish for P2,888. And to achieve that long & prosperous life, pick up Longevity Cookies for only P988.
This offer runs from January 3 through January 28, 2017.
For inquiries and reservations, please call 814-2580 or email rric.slm@shangri-la.com.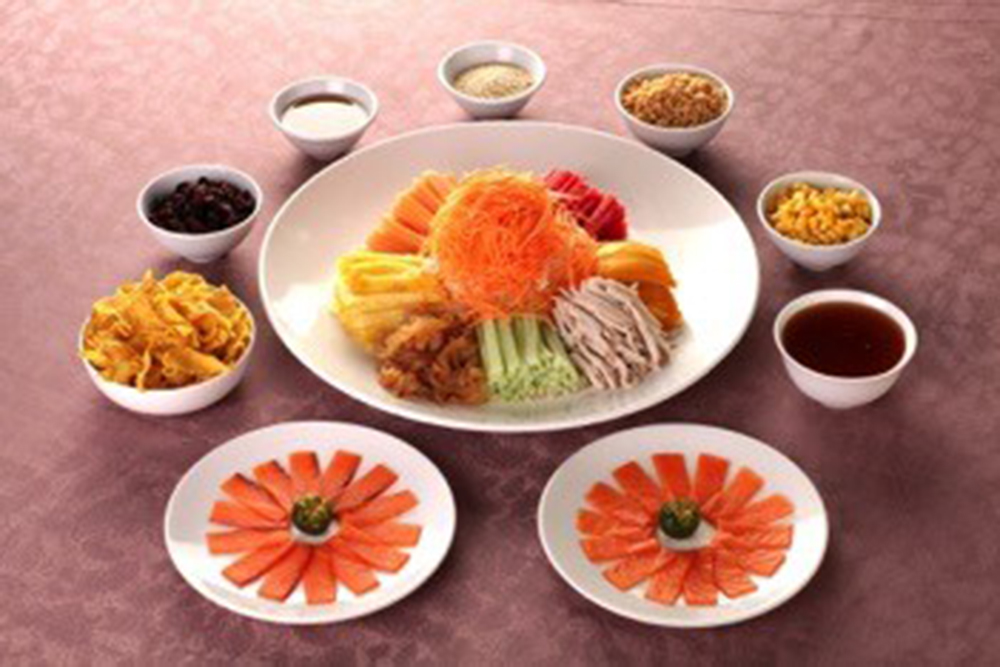 Yu Sheng salad is tossed for prosperity (Photo courtesy of Edsa Shangri-La)
Edsa Shangri-La
Edsa Shangri-La invites you to welcome the Chinese New Year inside their hotel—your second home. Starting January 13 until January 29, the room rates starting at P7,000++ will include a breakfast buffet at HEAT for 2 adults and 2 children below six years old, and is also inclusive of a box of fish tikoy courtesy of Edsa Shangri-La.
From January 27 to February 11, set menus for 10 guests will be available for P 21,888. Gather your family, friends and loved ones at the Summer Palace for a magnificent grand jamboree.
For more information contact Edsa Shangri-La at (02) 633-8888.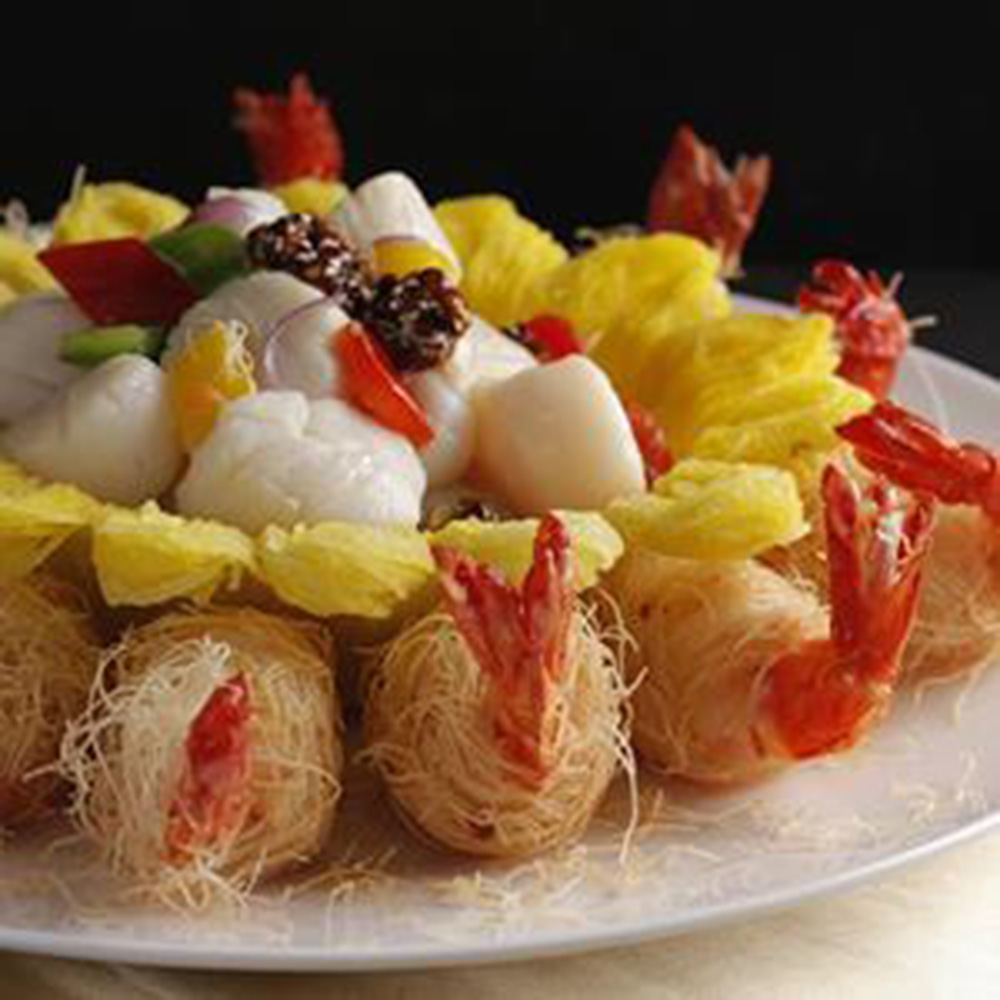 Fine Cantonese cuisine at Shangri-La at The Fort Manila's Canton Road (Photo courtesy of Shangri-La at The Fort Manila's Facebook page)
Shangri-La at The Fort Manila
Ring in a year full of prosperity and success with a special Chinese spread, traditions, and activities courtesy of Shangri-La at The Fort Manila.
Rejuvenate and relax as you start the lunar year with a memorable stay at the hotel, complete with sweeping views of the urban landscape. Starting at P9,888++ per night, enjoy an overnight stay for two adults and two children, family buffet breakfast, use of gym facilities and outdoor swimming pool, and complimentary wired and wireless Internet access.
According to Chinese legend, write down your dreams and wishes to put up on a tree. Do the same and try your luck with their Ang Pao Tree! Dine at Canton Road to get the chance to win special prizes.
Make noise for 2017 and witness a traditional lion dance, shop at Chinese retail booths, and enjoy musical entertainment on January 27-28.
Every celebration is never complete with a grand feast. Come together as a family and dine at Canton Road, with three menus filled with exemplary authentic Chinese cuisine.
For inquiries and reservations, contact (02) 820-0888 or visit www.shangri-la.com/manila/shangrilaatthefort/
Traditional Nian Gao from New World Makati Hotel's Jasmine Fine Cantonese Restaurant (Photo courtesy of New World Makati Hotel's Facebook page)
New World Makati Hotel
Rise up to the Year of the Rooster with New World Makati's Cantonese restaurant, Jasmine. Boasting their specially designed set menus and a la carte dishes created by Executive Chinese Chef Wong Kam On, this celebration will surely give you and your loved ones abundant luck, love, and prosperity for the upcoming Year of the Rooster.
Set menus are priced at P21,880 or P23,880 for a group of 10 guests. This set menu will include highlights such as Salmon Yu Sheng, and roasted duck with plum sauce; while the a la carte highlights include suckling pig, braised dry oysters, and fried glutinous rice with Chinese marinated meat.
For more information and reservations, contact New World Manila at (02) 811-6888 local 3338.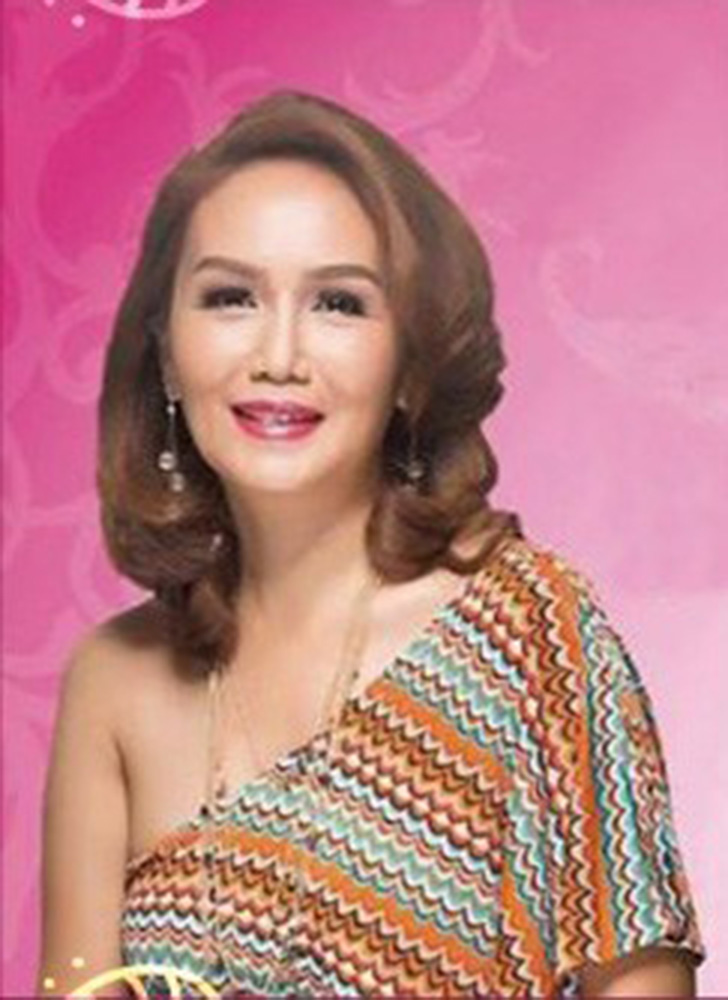 Feng Shui expert Marites Allen (Photo courtesy of Marco Polo Ortigas Manila)
Marco Polo Ortigas Manila
This January 28, embrace the approaching Year of the Fire Rooster in tradition and luxury with Feng Shui expert Marites Allen at Marco Polo Ortigas.
Bring your family and friends and enjoy the age-old tradition of dragon dance followed by a sumptuous meal of Cantonese temptations, a combination of historic and neoteric culinary techniques by Executive Chinese Chef Raymond Yeung with his Yin and Yang set menus for only P988 and P1,888 respectively. Welcome the good luck that the new year brings with symbolic glutinous rice cakes of yam and brown sugar flavors, and special Koi-shaped coconut flavored rice cakes.
Indulge in Lung Hin's luscious and heavenly Golden Pineapple Pastry, which comes in a box of eight for only P888. Also available are Lung Hin's pork buns and Cantonese dimsum specialties from January 27-28 to add to the Chinese New Year festivities.
To know more about the hotel and other signature dining outlets of Marco Polo Ortigas Manila, please contact (02) 720 7777 or book online via www.marcopolohotels.com or email: manila@marcopolohotels.com.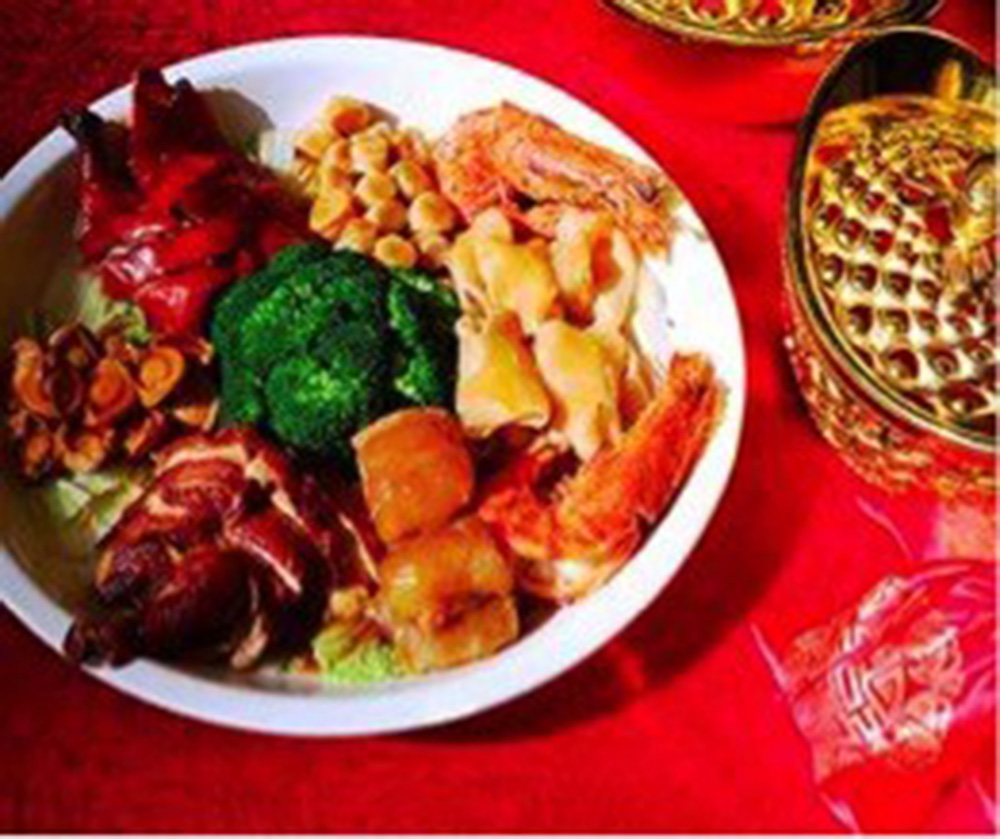 Sofitel's Chinese New Year special menu (Photo courtesy of Sofitel Philippine Plaza)
Sofitel Philippine Plaza Manila
According to Chef Michael Tao, Spiral's culinary artisan, the Year of the Rooster's concept is Bian Nian Hao He—the perfect time for reunions and celebrate love for all time, hopeful harmony, and lifelong happiness.
This year, the 5-star hotel welcomes the new year with a featured culinary offer, available from January 25 to 29, 2017, for the whole clan to enjoy. The featured menu will showcase recipes from the Canton and the Sichuan provinces and select dishes from Taiwan.
Celebrate the beginning of a fortuitous year with the "La Abondance" collection presenting prominent designer Albert Andrada, the creative visionary behind the gown of the reigning Miss Universe, Pia Wurtzbach. His latest collection will hit the runway on January 25, 2017, at 7:30 pm.
For more information on Abundance: Celebrating the Year of the Rooster at Sofitel Philippine Plaza Manila, please call (02) 832-6988.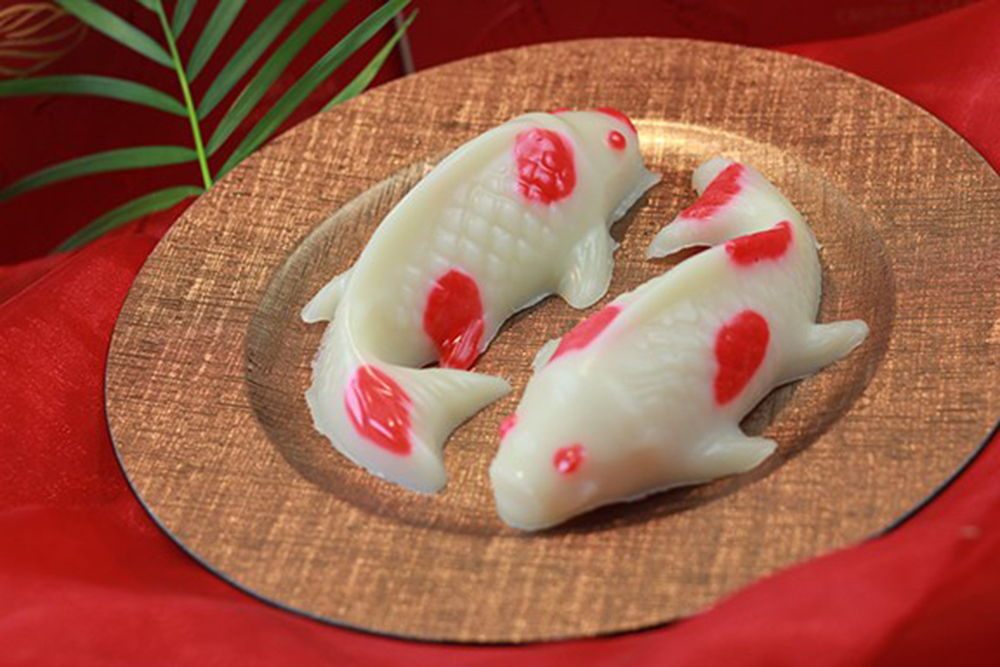 Xin Tian Di's signature Koi Fish Tikoy (Photo courtesy of Crowne Plaza Manila Galleria)
Crowne Plaza Manila Galleria
On the eve of January 27, witness the traditional Lion and Dragon Dance at a dynamic upscale hotel that is Crowne Plaza Manila Galleria.
Give the gift of fortune with the Xin Tian Di's signature Koi Fish Tikoy (Nian Gao) for only P1,088++. This limited edition will be available until the 31st of January.
For this year's prosperity, the Yu Sheng Salad will be available beginning January 16. Choose from these three rich choices: Fortune Yu Sheng (Salmon Fillet with condiments) at P868++, Glory Yu Sheng (Sliced Abalone with condiments) at P1,088++, or Vegetarian Lo Hei (Mixed Seasonal Fruits with condiments) at P728++.
From January 21 until 31, join the joyful occasion with family and friends at Xin Tian Di and taste Executive Chinese Chef Peter Yeung's selection of promising Chinese New Year set menus (price starts at P9,938 nett for 4 persons) and a la carte menus.
Have a lavish celebration by calling (02) 633-7222 or email fandb.reservations@ihg.com.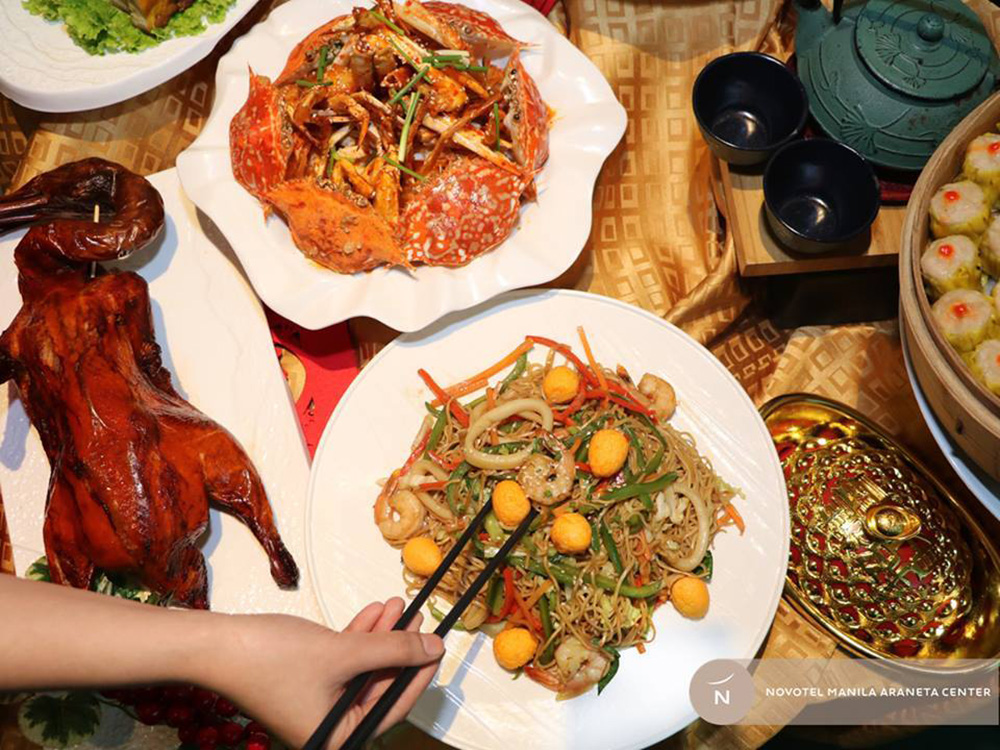 Feast on Chinese lauriat sets good for the whole family (Photo courtesy of Novotel Manila Araneta Center)
Novotel Manila Araneta Center
Attract a year of good luck, health, and prosperity with your family. From sumptuous authentic Chinese treats to relaxing staycation packages, Novotel Manila Araneta Center's offerings let you celebrate and enjoy the festivities right at the heart of Quezon City.
From January 27 to 29, Food Exchange's Chef Alen Meng, who hails from China, will feature authentic Chinese Lauriat menus for big groups inspired by different parts of China. With three set menus to choose from—Lucky, Fortune, and Prosperity,—indulge in epicurean delights made up of thirteen, fifteen, and eighteen dishes respectively.
Enjoy an Auspicious High Tea at the Gourmet Bar from January 25 to 29, 3 to 5 pm, for only P1,874, including premium tea and Chinese delicacies: Mini Pao, Siomai, Tikoy Roll, Rice Mango, Cake Roll and Gulameka.
Imbibe the good energy and enjoy a relaxing weekend with family and friends in a Superior Room for only P6,888, inclusive of breakfast buffet plus Chinese buffet dinner for two adults and two kids at the hotel's all day dining restaurant, Food Exchange.
For more information and reservations, call (02) 990-7888 or e-mail H709RE@accor.com. To know more about Novotel Manila Araneta Center, visit www.novotel.com or www.accorhotels.com.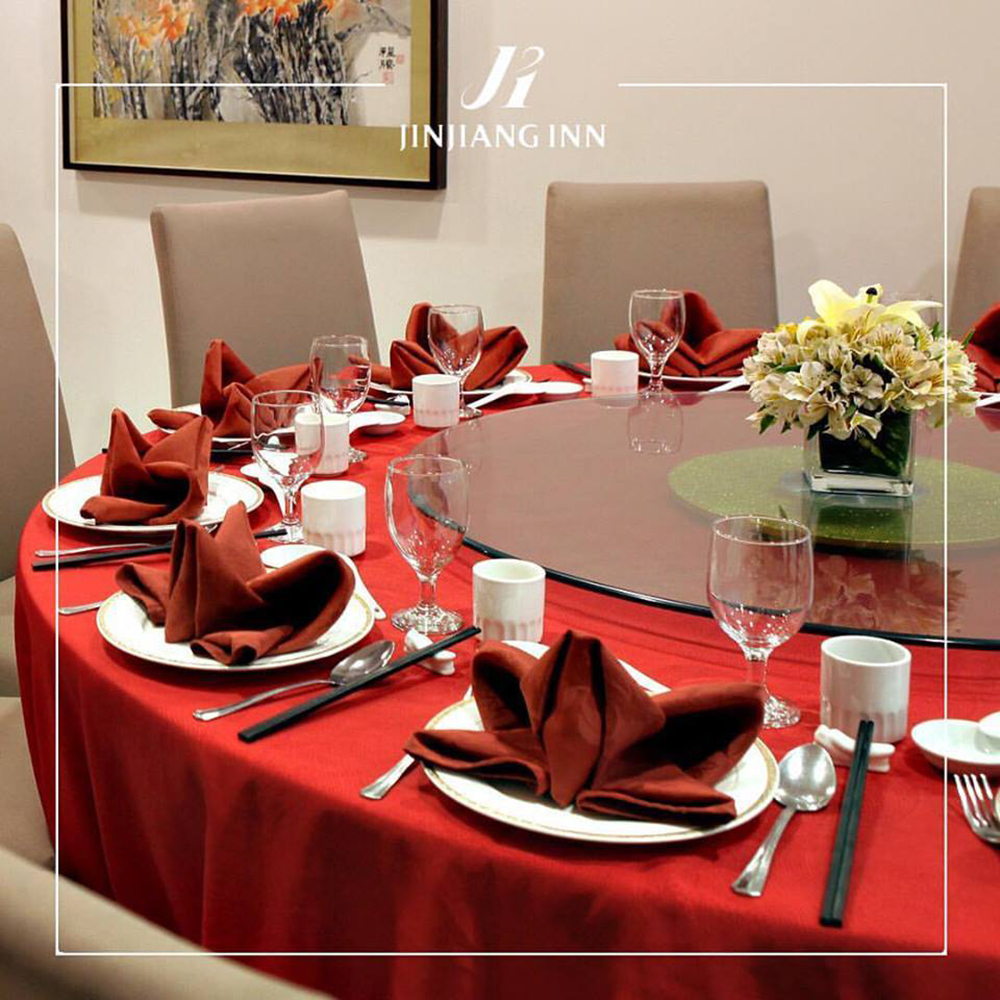 Complete your staycation with sumptuous dishes from Choi Garden at Jinjiang Inn-Makati (Photo courtesy of Jinjian Inn's Facebook page)
Jinjiang Inn
Usher in the Chinese Lunar New Year with relaxation and break from the hustle and bustle of life at Jinjiang Inn-Ortigas and Jinjiang Inn-Makati.
A franchised hotel from the largest hospitality chain in China, this business boutique hotel features modern daily comforts and conveniences for all travelers and patrons.
For only P2,800 nett and P3,500 nett per night, this deal is inclusive of an overnight accommodation at a Business Room with breakfast for two persons.
Jinjiang Inn – Oritgas is located at San Miguel Avenue corner Lourdes Drive, Ortigas Center, Pasig City, while Jinjiang Inn – Makati is located along A.Arnaiz Avenue, Makati City. The promotion is valid for stays until January 31, 2017.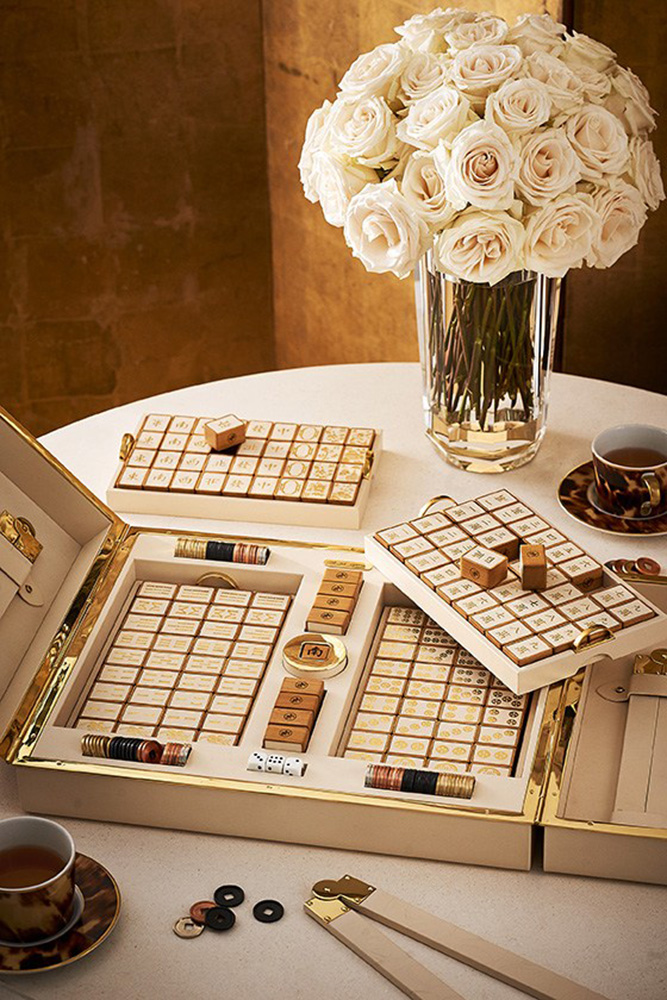 Ralph Lauren hand-painted Mahjong game set
And if by chance you choose to spend this long-awaited holiday in the comforts of your home, Ralph Lauren's Mahjong Set is here to accompany you. Inspired by the glamour and sophistication of penthouse living, this extraordinarily-crafted game set is wrapped in cream leather and accented with a brass frame, setting the mood of this recreation's timeless beauty and traditional feel. Its game pieces are hand painted, printed onto leather, and set into Cherrywood.
Ralph Lauren Home is exclusively available at Rustan's Makati.