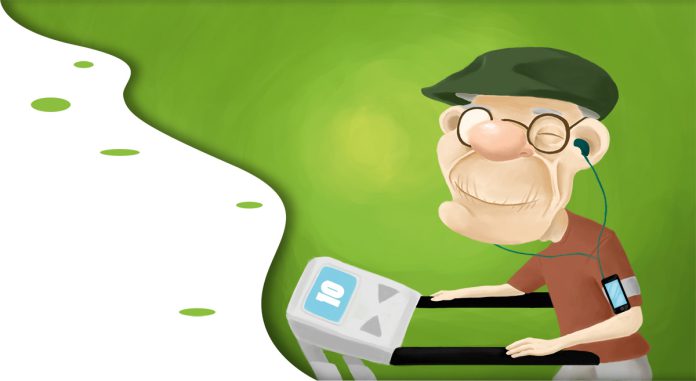 The Philippines, known as a country with a relatively large young population, has been touting this particular factoid as the reason why our economy is positioned well for growth, since a younger population means more people in the workforce, earning more revenue for the government and with more purchasing power. It got me thinking, though: what about those at the other end of the age spectrum?
Anyone who works with seniors knows that one of the fundamental concerns they have—not just here but around the world—is a variety of health concerns, and while the concerns are different (some have cardiac problems, others digestive concerns, still others have mobility issues), what cannot be denied is that their health levels are not what they used to be in their 20s.
There is a reason why some people tend to dismiss older people as "has-beens," because like all stereotypes, there is a germ of truth in there somewhere (just blown up). You can't run as fast as you did in your younger days, your "vitals" are now a cause for concern for your physician, and your body can't recover as fast as it used to when you were younger, when you could drink all night and still go to work the next day. Realizing this, I'm glad that the American Council on Exercise has come up with some pointers on what to do for fitness from 60 years old and onwards, and I would like to share them with you here.
For those in their 60s
Pete McCall, in his article "Exercise for Each Decade of the Adult Life Span," points out that it becomes more imperative to exercise most days of the week. ACE, in general, recommends three to five days per week of physical activity, at least 30 minutes in duration. If you would like to do high-intensity workouts, limit them to just two days at the most per week. (Also, please get your doctor's recommendation and clearance first.) He also suggests moving from free weights to machines, because you can get the same benefit without adding more stress to your joints.
Nutrition-wise, McCall recommends staying away from sugary snacks. I know this can be difficult in a country where kakanin is considered a snack, but maybe consider getting fruits with a lower glycemic index instead of the traditional sapin–sapin. "But…but…I worked hard to get to my age, and I deserve to have my sapin–sapin and eat it, too!" I don't know what to say to that, I'm afraid.
Sleep is now mandatory. McCall actually suggests investing in a new mattress—that's how important sleeping will become once you reach this milestone age. I know there's a popular meme going around, about how one can sleep when one is already gone from this mortal coil. To that I say, I don't know why you would want to speed up the process of getting there.
For those in their 70s
Continue with strength training, as bone density is a real concern by now. Try to use machines for your weight training, in order to lessen the stress on your joints. McCall also recommends multiplanar movements, so activities like yoga, taichi, and dance fall into this category. They allow your body to move forward, back, sideways, reach up, bend down, twist on both sides, and these movements become more and more difficult unless you have an exercise modality that incorporates all of them. I would also recommend swimming as an activity that definitely is joint friendly, and it does allow for various planar movements, as well. Don't get stuck in a forward crawl; try the butterfly, back crawl, as well as other ways of moving in the water, like an aquatic exercise class.
Feel free to have siesta time—most probably, at this age, you will have the time to do it. (I am assuming that you have already amassed your nest egg by now—if you haven't, that's a separate topic altogether.) McCall suggests to contact your healthcare provider if you notice disruptions in your sleeping patterns. At this point, I would advise you to be chummy with your doctor, because as someone who reviews your health history, he/she can better advise you about activities you should do or stay away from, and if this is your doctor for quite some time now, they will also have a better knowledge of your activities and situation.
For those in their 80s and above
Technically, if you've reached this age, you have surpassed most of your peers in terms of longevity, the mortality age in the Philippines being 65 for men and 72 for women, so you must be doing something right. Find any physical activity that you can do with enjoyment, and stick with it. McCall has one important advice: whatever you do, do not stop exercising. Again, going by ACE guidelines, even if you do it intermittently (even just 10 minutes), and you find yourself out of breath, don't stop moving. Because the moment you stop moving—well, I don't have to continue that statement, right?
We still haven't found the fountain of youth, and until then, taking care of your physical activity, diet, and sleep are your best bets to make your 60s, 70s, and 80s and beyond truly your golden years. They have been proven to slow down the aging process, and I still haven't found anyone who wished they looked older. Go forth, and enjoy these years, with the vitality and health of someone still looking forward to doing so much every day. Cheers!
Illustration by Paul Fabila
Learn more on how to maintain a healthy lifestyle for older people on Asian Dragon Magazine's October-November 2016 issue, available for download on Magzter.