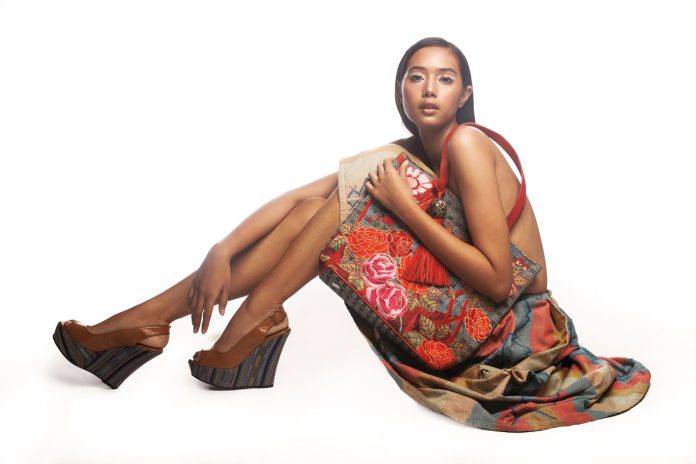 Indigenous fabrics get a modern update, taking our ethnic communities' stories and rich heritage to the forefront of the local and global fashion scene.
For the feature photo, observe the eye-catching prints that go beyond aesthetics, which are the new standard of luxury—labors of love, with every piece telling a story. See the details of ethnicity on the striped 'malong' by Filip+Inna x Balay ni Atong and leather wedges with embroidered heels by Linea Etnika, while being complemented with an embroidered tote bag by Zarah Juan.
Life patterns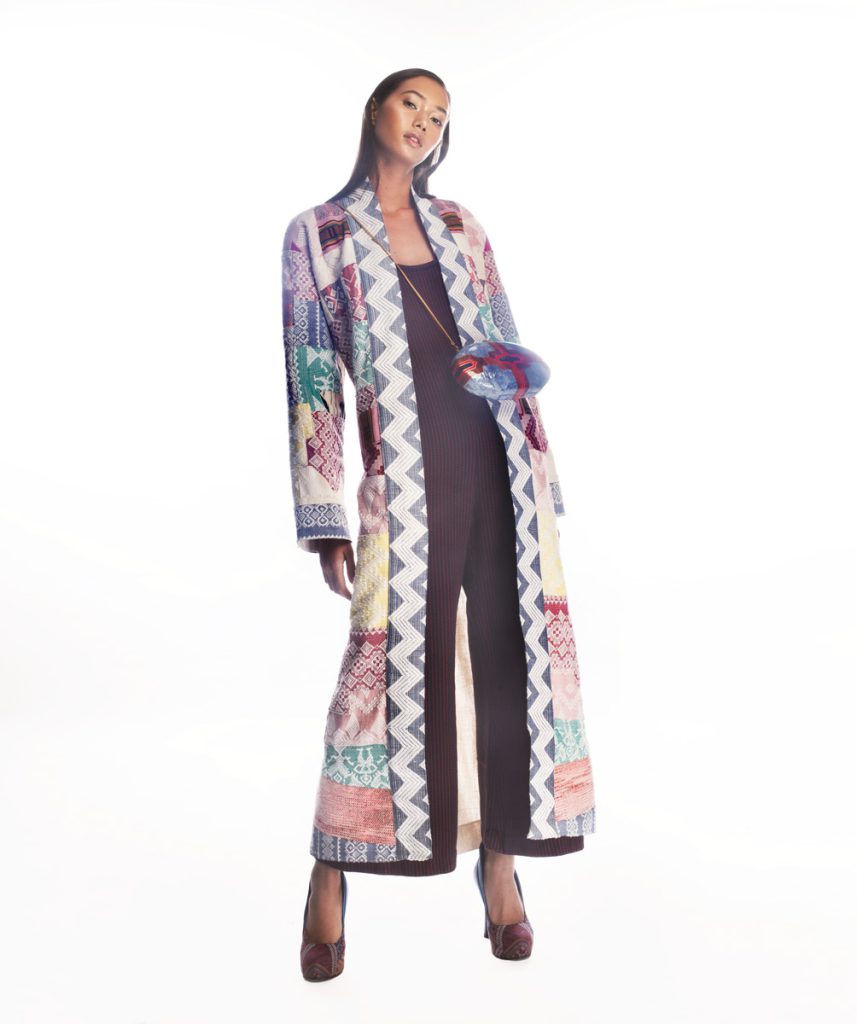 A statement design with folkloric forms puts your best style forward, with a distinct look that cannot be matched. No two of these handmade pieces are exactly the same, with imperfections adding to the charm
Haute culture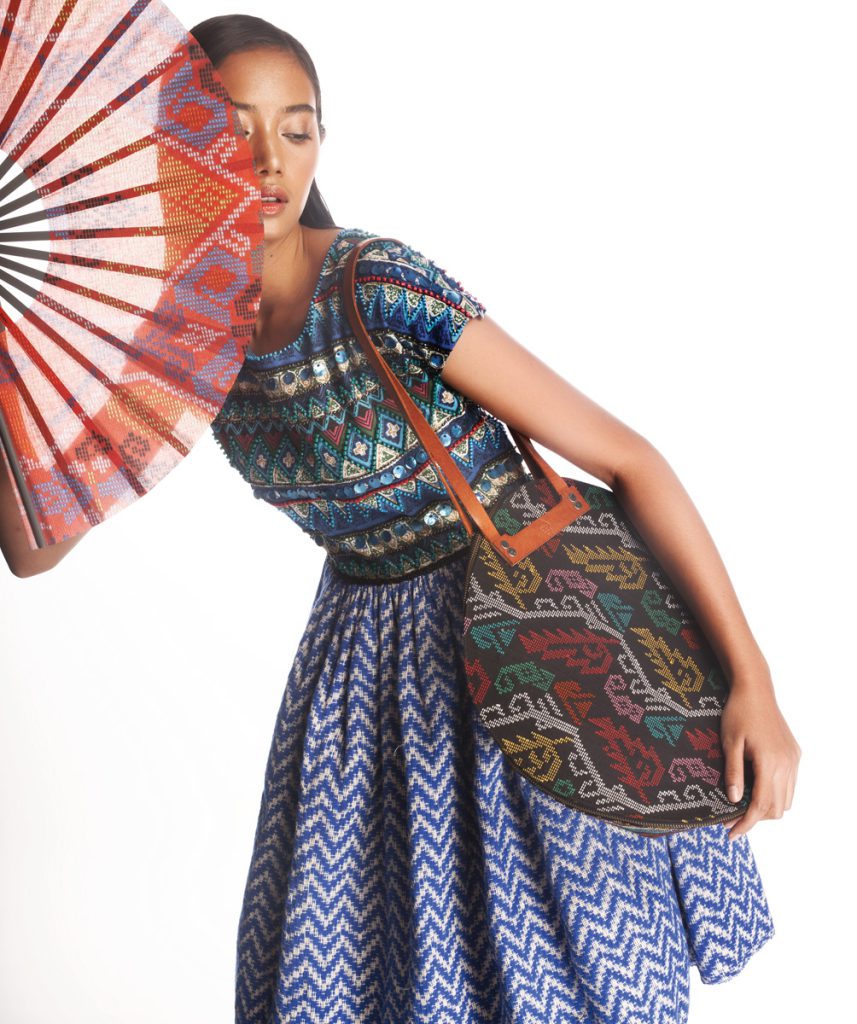 Modern interpretations of customary weaves bring out our culture's beauty and vibrant color even more.
Take a closer look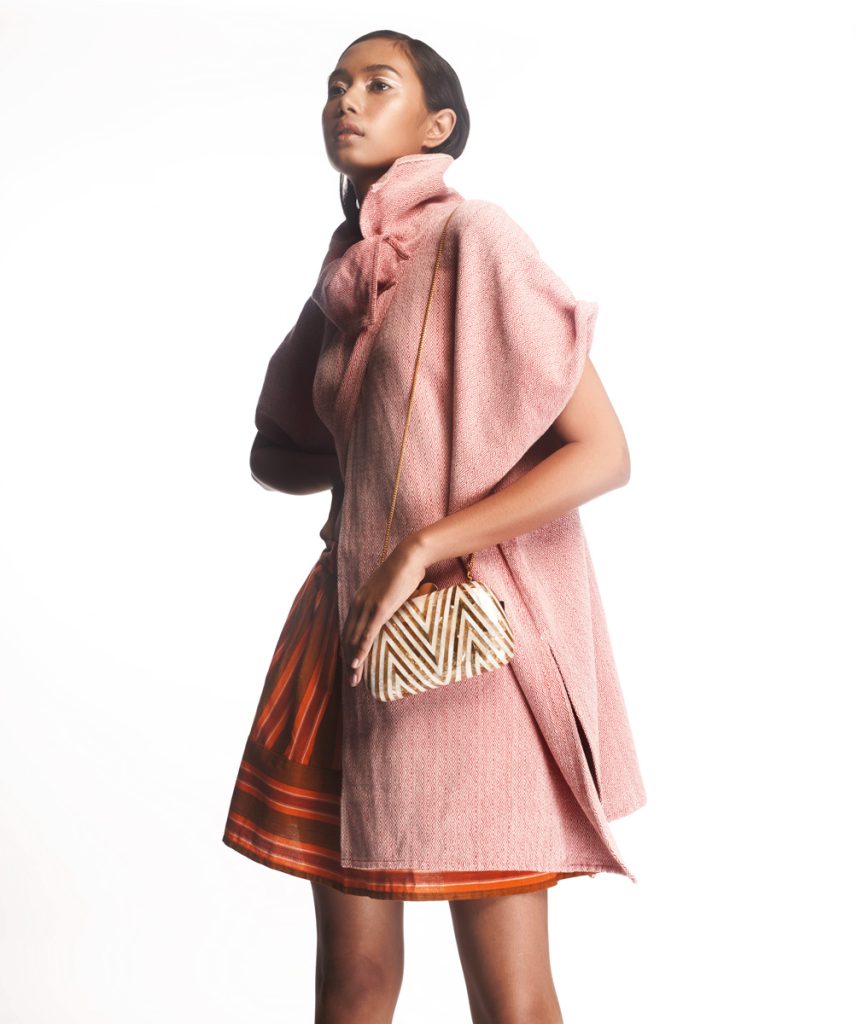 It's all in the details. Lush textures and prints painstakingly created by local weavers are artisanal pieces that transcend trends and the times.
High hopes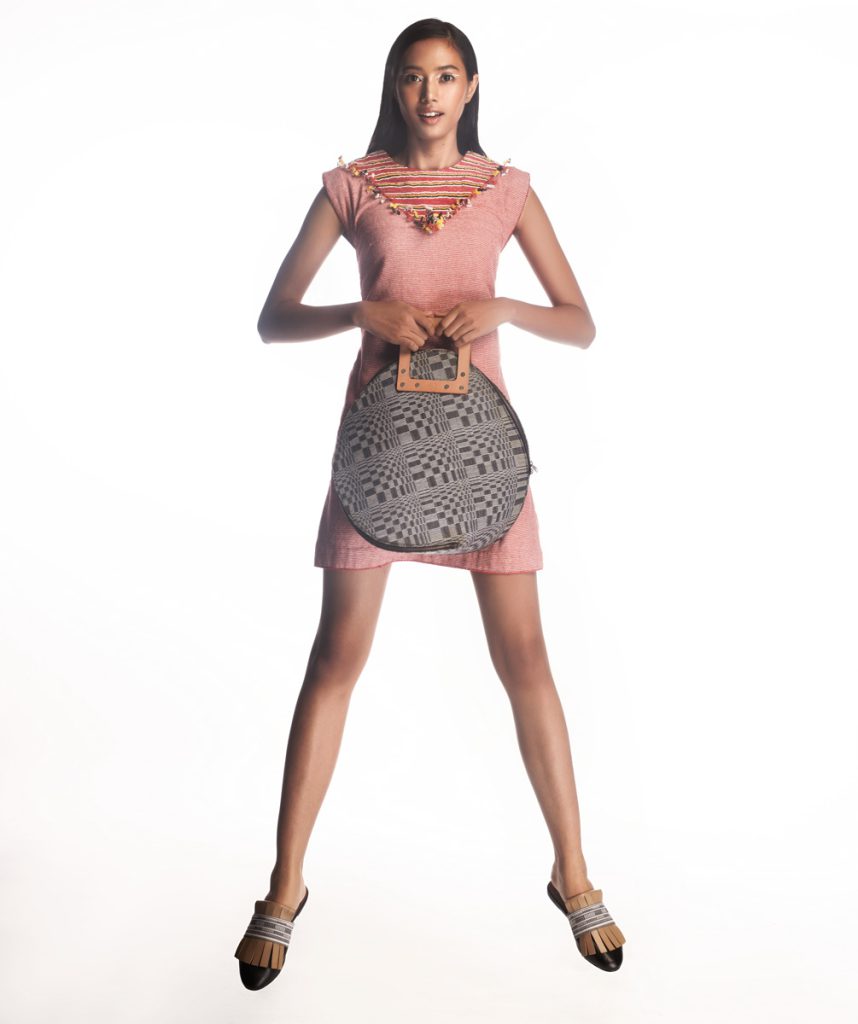 Traditional arts get back in the spotlight, paving the way (we hope) for their renewed glory.
Spread their wings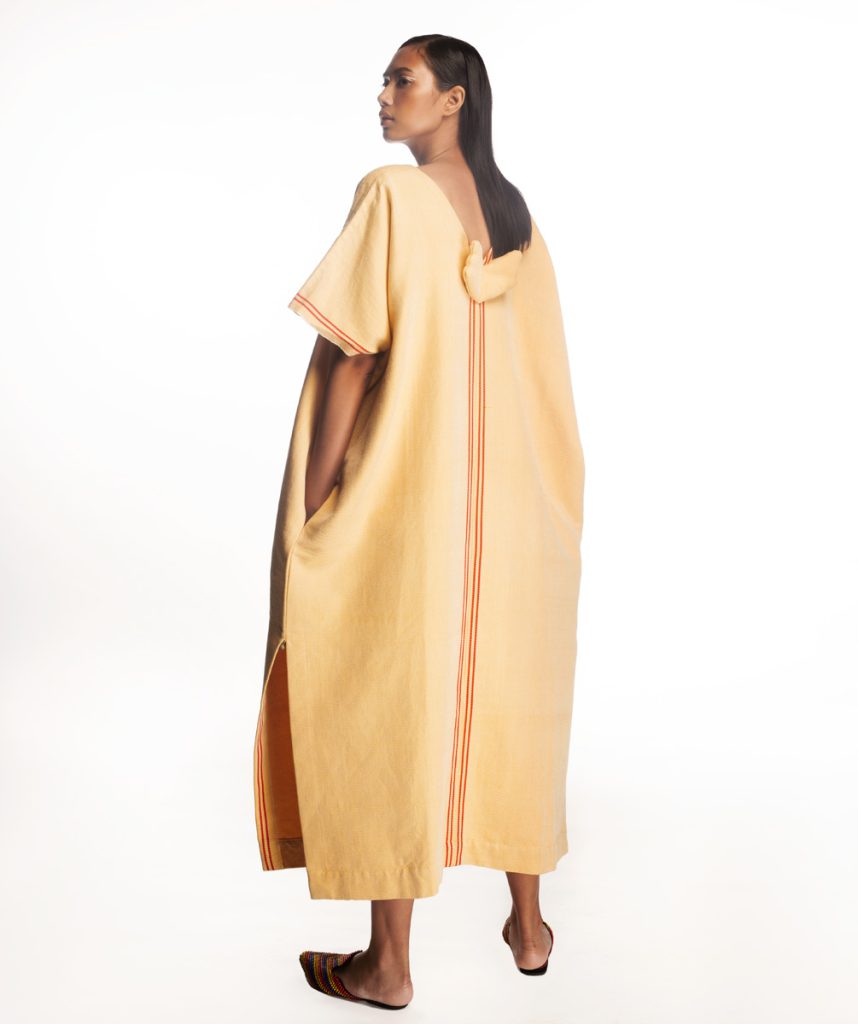 Tribal fabrics become even more sophisticated with updated shapes and top-notch quality to let you keep up with trends and move with ease.
Threads of hope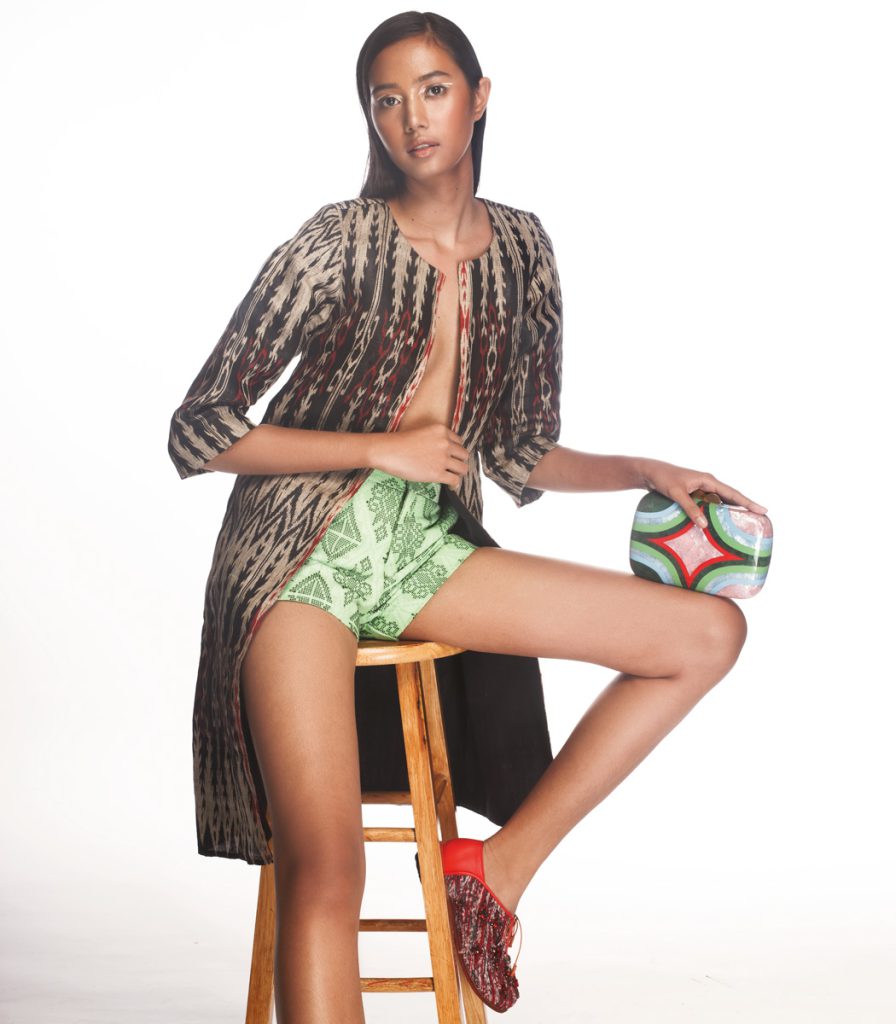 Embroidery is an expression of life and culture. Its unmatched beauty with a purpose should be worn with pride.
In (tribal) technicolor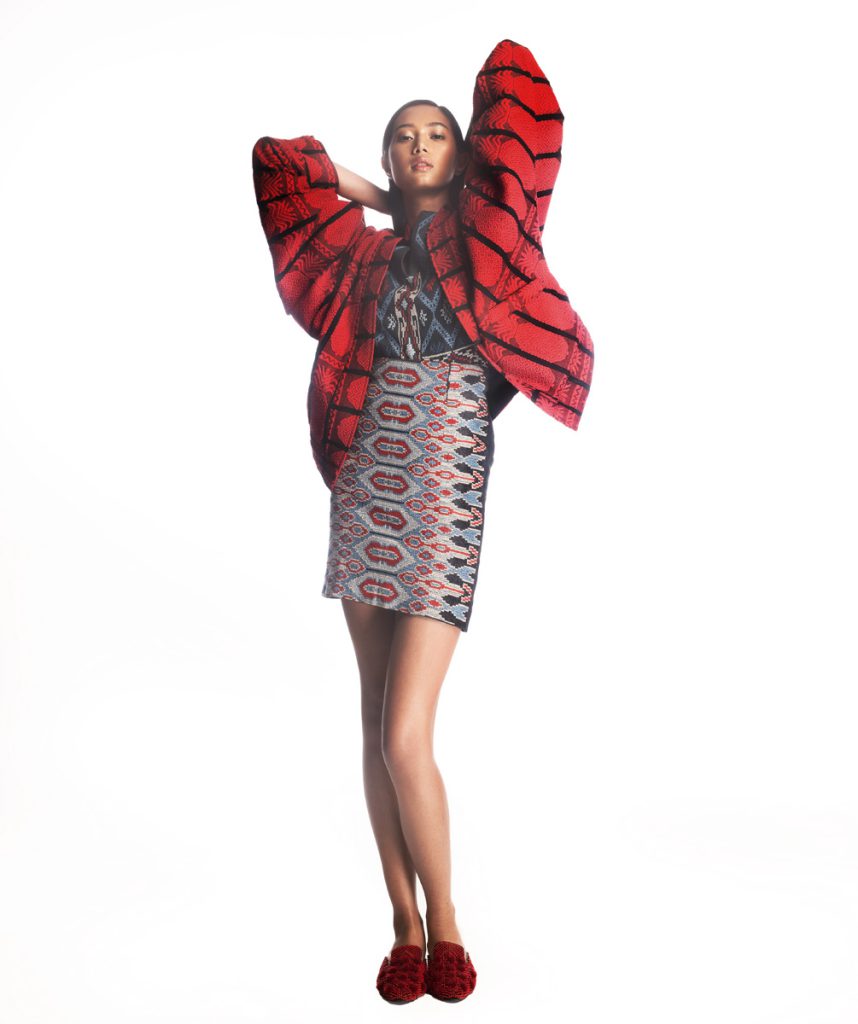 Geometric weaves in robust hues remain relevant in today's fashion through constant innovation, while preserving their purpose and authenticity.
Fashion revolution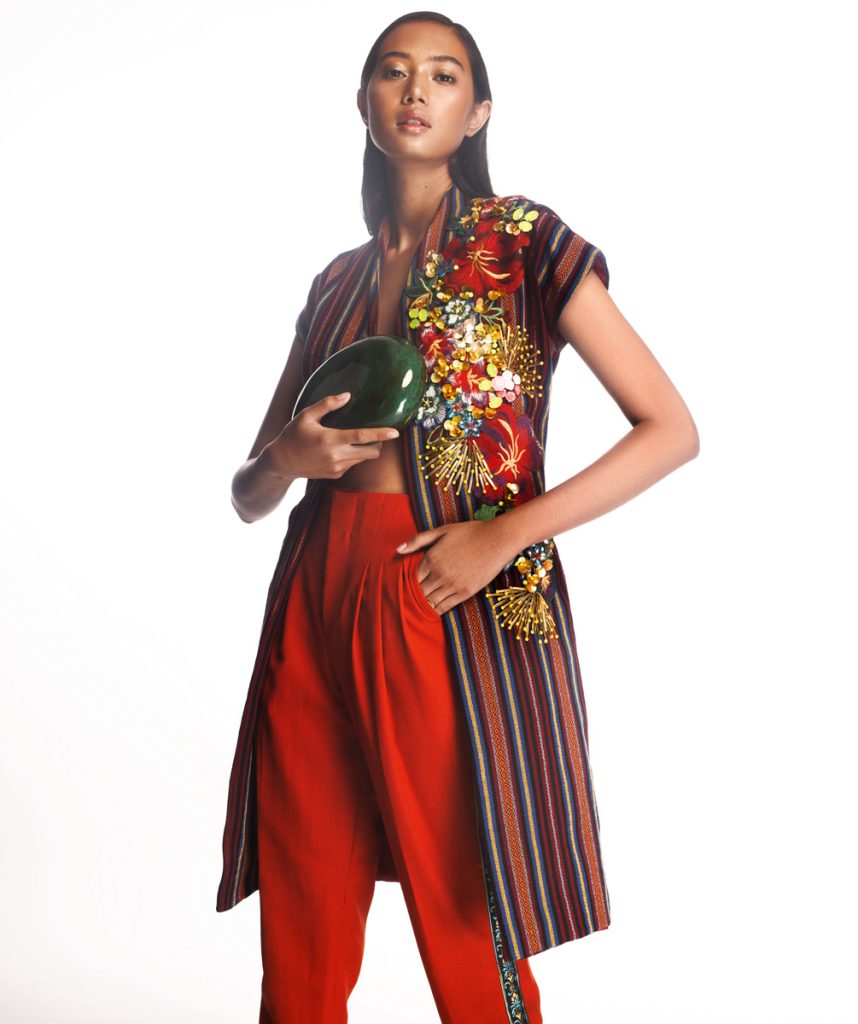 New nationalism goes beyond wearing national symbols. Supporting local fabrics fused with modern fashion is the new way to wear our flag.
Photographs by Dookie Ducay of New Monarq Creativx
Styling by Luis Espiritu Jr.
Associate stylists: Bang Martinez, Diane Lasam, and Tara Subaldo
Makeup by Ria Aquino, M.A.C Cosmetics Affiliate Artist
Hairstyle by Patty Inojales
Model: Yaofa dela Cruz (Mercator)
This article originally appeared on Asian Dragon Magazine's February-March 2018 issue, available for download on Magzter.