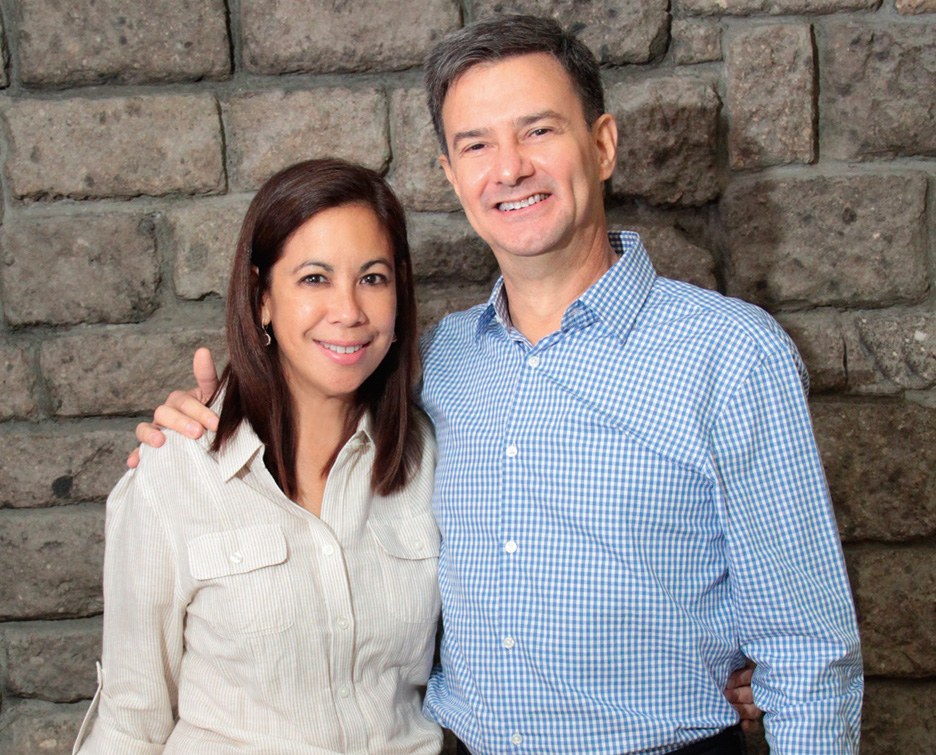 Carlos Peña Romulo was a highly regarded Filipino diplomat, statesman, soldier, journalist, and book author. He accomplished something no Filipino had before him when he became the Secretary General of the United Nations General Assembly. While many Filipinos living today know him to have been romantically linked to American writer Beth Day, whom he married in Pasay City in September of 1978, the late general and ambassador actually had a first wife named Virginia. Their 44-year marriage ended in January of 1968, when Virginia succumbed to leukemia. They made beautiful memories and built a happy family, with whom they both shared countless lovely meals at home.
This prompted one of their granddaughters, Alessandra "Sandie" Romulo Squillantini, and her husband Enzo Squillantini, to gather the Romulos' heirloom recipes and serve them in a restaurant, which they named Romulo's Café.
One of the restaurant's best-selling dishes is Lola Virginia's Chicken Relleno. It is, as its name suggests, an heirloom recipe passed down by Virginia Romulo to her children and grandchildren. Roast chicken stuffed with ground pork, raisins, chorizo and peas, it's a hearty dish that's packed with flavor.
LOLA VIRGINIA'S CHICKEN 'RELLENO'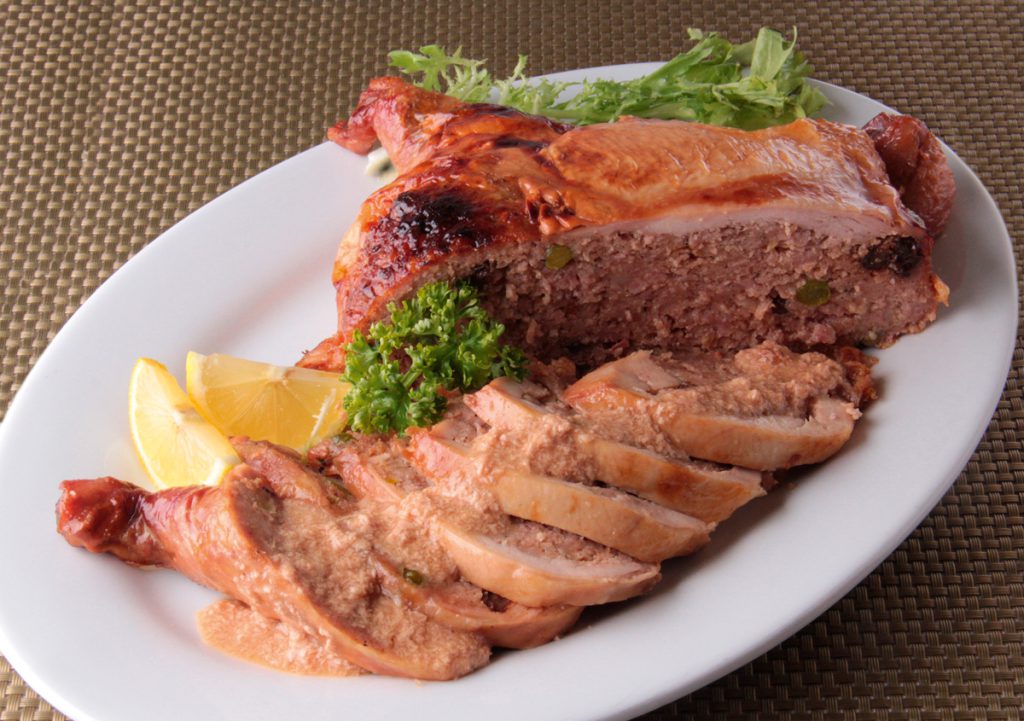 1 whole chicken (1 kg)
160 g onions
1 can Vienna sausages
100 g chorizo Bilbao
25 g processed cheese, grated
500 g ground pork
50 g raisins
50 g frozen peas
100 g pickle relish
1 tsp salt
1/2 tsp ground black pepper
2 eggs
2 tsp butter
Preheat oven to 250˚F.
Debone the chicken.
Chop the onions, Vienna sausages, and chorizo.
Mix all ingredients well.
Put stuffing in the cavity of the chicken. Place chicken on a baking pan or dish. Brush the skin with butter, and cook for one hour or until skin of the chicken is golden brown.
Slice and serve.
Photographs by Rafael R. Zulueta
This article originally appeared on Asian Dragon's December 2016-January 2017 issue, available for download on Magzter.