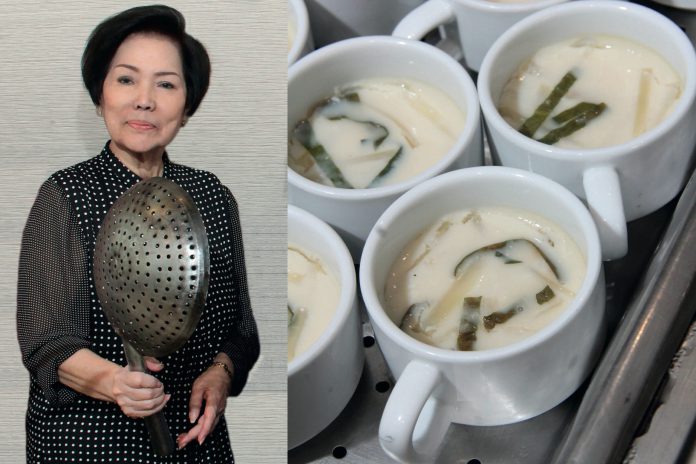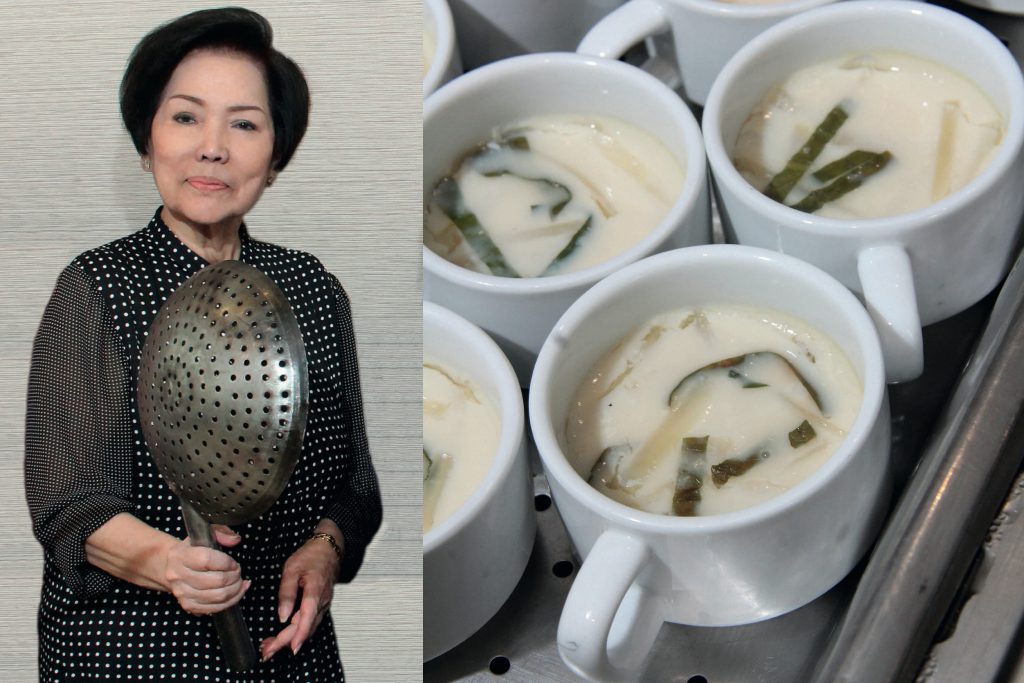 Long before chefs became famous, the Philippines already had highly respected culinary experts like Glenda Barretto. Tita Glenda to everyone who knows her, she is one of the pioneers of the country's restaurant and catering industry, as she put up her fine dining seafood specialty restaurant, Via Mare, back in 1975 and started catering at about the same time. More than just being one of the first, she's also one of the best, so both the restaurant and the catering company became the favorite of celebrities.
Through the years, Tita Glenda has maintained the quality of her food and service, so Via Mare remains at the top of its game.
While she offers various cuisines for clients to choose from, she specializes in Filipino cuisine, putting exciting twists on classic favorites, but keeping their familiar flavors intact. Her Filipino menus are the most popular, and one of the dishes that have made a mark on her clients is Tita Glenda's personal favorite and heirloom recipe, Tinola Flan. It is chicken tinola transformed from the traditional soup into a savory steamed custard flan.
'TINOLA' FLAN
For the broth:
4 kg chicken bones
1 pc small chicken breast, approximately 200 g
2 Tbsp cooking oil
50 g minced garlic
150 g chopped ginger
100 g chopped onion
200 g lemongrass, white part only, chopped
Salt to taste
2 Tbsp patis (fish sauce)
1 pc green papaya, peeled, cut in half lengthwise
8 c water
5 whole eggs
5 Tbsp milk
6 pcs chili leaves, cut into very thin strips
In a preheated pan with cooking oil, sauté garlic, ginger, onion, and lemongrass.
Add chicken bones, and sauté a little longer. Season with salt and patis.
Add chicken breast, green papaya, and water. Bring to a boil and reduce heat to a bare simmer. Continue cooking for about 45 minutes.
Remove chicken breast and papaya when cooked. Cut into thin strips and reserve.
Meanwhile, continue simmering the broth until it is reduced to five cups.
Allow broth to cool, then add whole eggs and milk. Mix well and strain to remove bubbles.
Put 10 grams chicken strips and 10 grams green papaya strips in each consommé cup and pour the broth over it. Sprinkle top with strips of chili leaves. Cover each consommé cup with aluminum foil, and steam for 10 to 15 minutes or until custard is set. Serves six.
Photographs by Rafael R. Zulueta
This article originally appeared on Asian Dragon's February-March 2017 issue, available for download on Magzter.