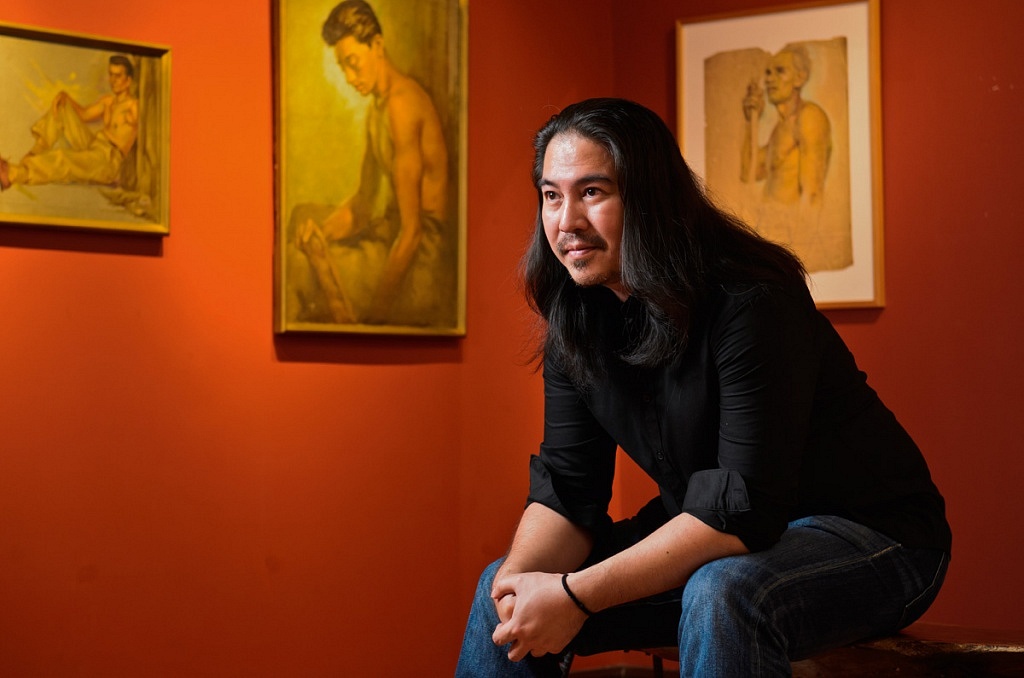 On opening night, the paintings came alive. Like extensions of the acrylic figures, dancers descended upon the gallery's makeshift stage. Through motion, they drew out the artist's emotion, until everyone in the hushed room understood, intuitively and wordlessly, what the exhibit was about. For that ephemeral moment, performance art collided with visual art, with the audience happily caught in the crossfire.
In the background, Ricky Francisco's heart swelled. That moment was months in the making. Countless hours were devoted to mediating between painter, choreographer, and dancers; facilitating the collaboration; and of course, putting the one-man exhibit together. But as the orchestrator of the show, he knew that the work was more than worth it. This is why I became a curator.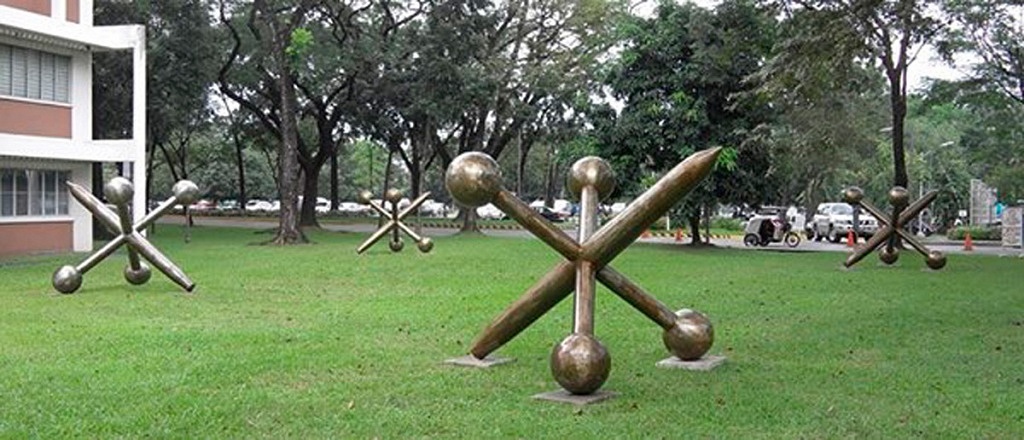 The role of the curator may be largely behind the scenes, but make no mistake—it is not a passive one. The exhibit is the very end of a long, laborious process that starts around a year in advance. There are creative and logistical issues to resolve; networking and negotiations to be made; and PR and marketing efforts to handle. If there are extra touches—and Ricky is all about those touches—then a little more time may be needed. The dance sequence for Jayson Cortez's one-man exhibition Obsession, for instance, took two months to arrange.
"The artists should be in the spotlight; they are the prime creators. We just put things together," he explains. "It's almost like an orchestra. As the 'conductor,' we have a say in how to interpret things—amplify this element, tone down that one. Our role is to make an exhibition harmonious, so that when people see it, it becomes an experience."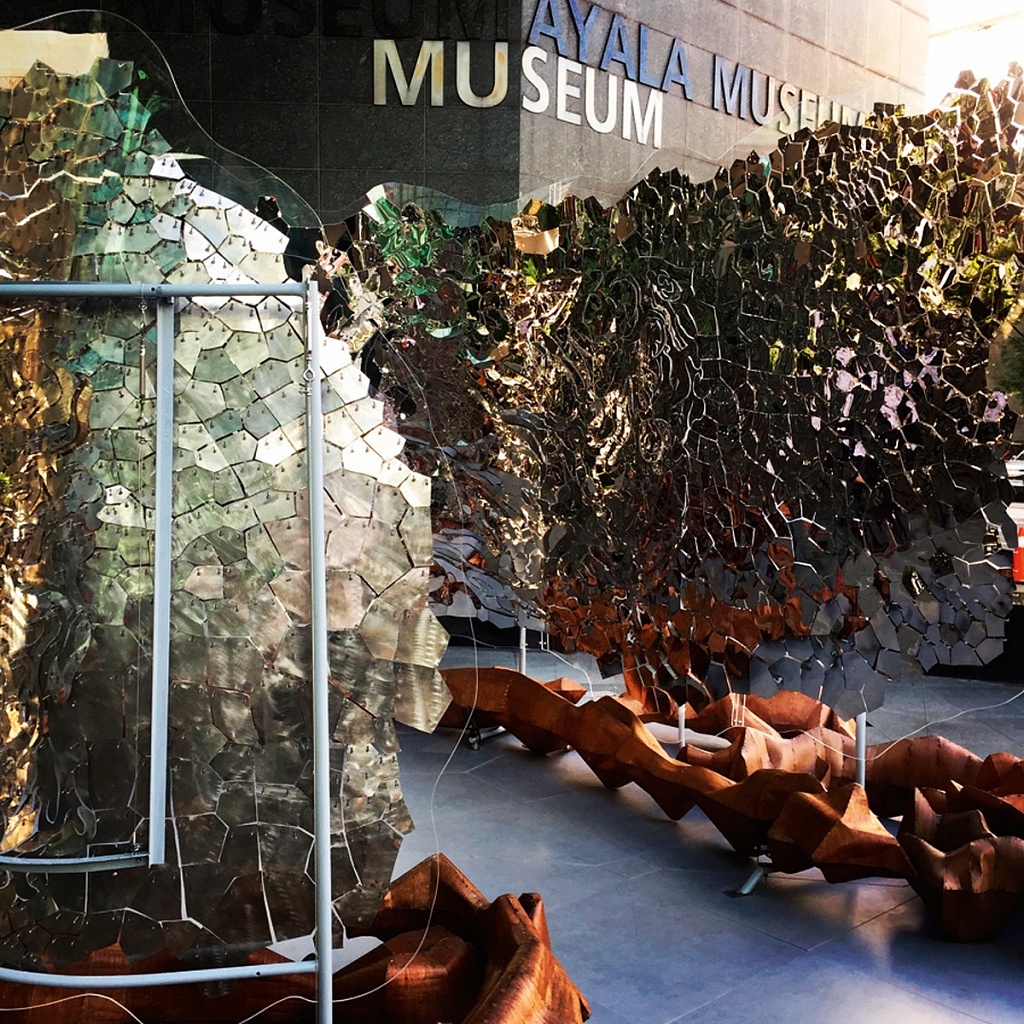 Ricky has been in art curation and collections management for almost two decades now, and he's as excited about his job as he was on day one—which is almost unbelievable, when you consider that he "fell into curation accidentally."
It was a career that put itself together, with only Ricky's raw enthusiasm and curiosity lighting the way. In the late '90s, there was no formal course for what he did. But coming into the scene during that transition period served him well. "Because of that, I had opportunities to study short courses abroad. I also got the chance to talk with a lot of experts. It was better than reading a book, because I got to ask them all my questions!"
Ricky apprenticed under big names: Geraldine Araneta, now an organizer of Art Fair Philippines; Chit and Eileen Ramirez, a husband-and-wife team of exhibition designer and art historian; and art conservation experts at the Renate Kant studio in Singapore. And despite, or maybe because of that strange education, he is not afraid to push boundaries and break rules.
Ricky is a curatorial consultant for Lopez Museum and Fundacion Sansó, as well as a few galleries. As a freelancer, he gets to take on as many projects as he has time for. "On average, I have about two to five exhibitions lined up, sometimes more. The art scene is very vibrant!" he gushes.
And it's changing. "When I first stepped into the scene, a lot of the collectors collected because they wanted art for their homes, or because of the sheer joy of collecting. They wanted to support artists. There's a new breed of collectors who want to do it as investment. They are market savvy. They buy art and get access to artists in order to sell works and make a profit," reveals Ricky.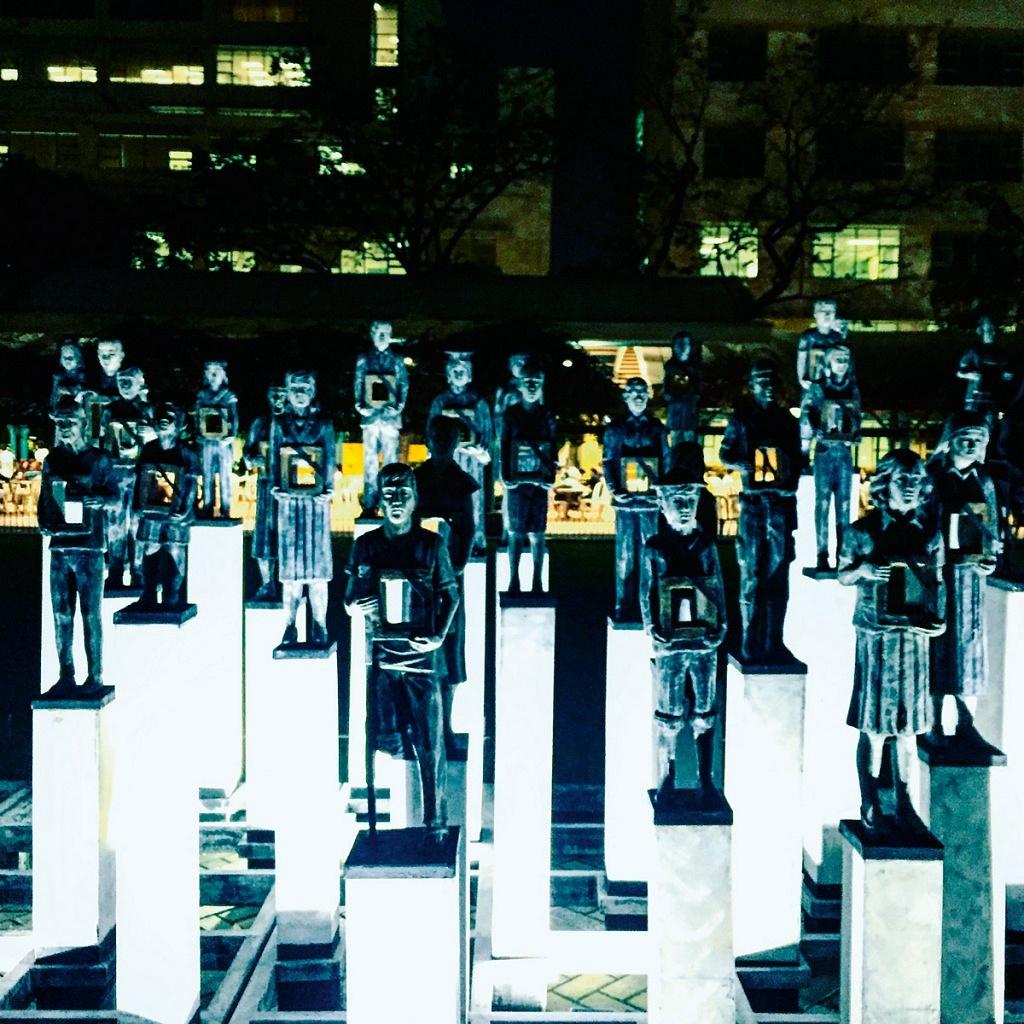 "To be effective, a curator has to be aware of a lot of things," says Ricky. "Art can never be divorced from what we are experiencing. It can never be divorced from life. A theorist called artists the 'antennae of society.' They're so sensitive, they seem to feel what is about to happen. They articulate it in music form or dance form, before the ordinary person sees or realizes it." And it is the job of the curators to bring these to the fore.
They do this by making optimal use of space and light, or by using prose to explain the artists' thought processes. They even arrange artist talks and workshops, putting the creators and spectators in direct dialogue. But they can only do so much. Ultimately, art is in the eye of the beholder.
The next time you visit an art gallery or museum, Ricky has this advice: "Don't judge ahead of time—good art or bad art? Instead, ask, what is the work telling you? What does it evoke in you? And most important—what is the artist trying to say? Art is all about expressing something. To see it, you have to be quiet, you have to listen. Replace expectations with curiosity and just experience it."
Portrait by Kai Huang
Other photos courtesy of Ricky Francisco
Find out how Ricky diversified his role as curator on Asian Dragon's December 2018-January 2019 issue, available for order on Facebook and Lazada, or downloadable from Magzter.