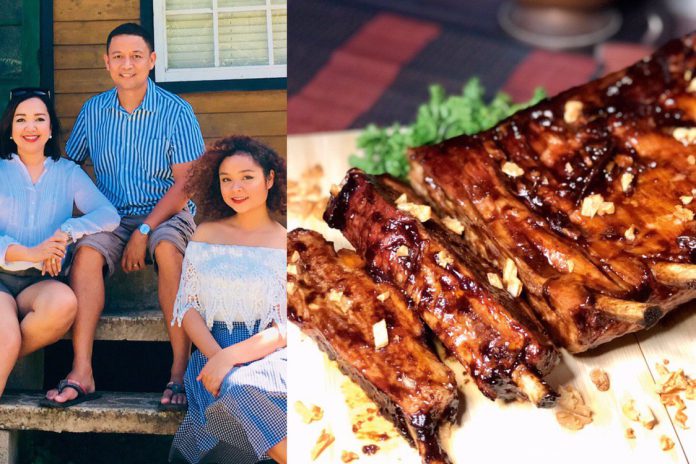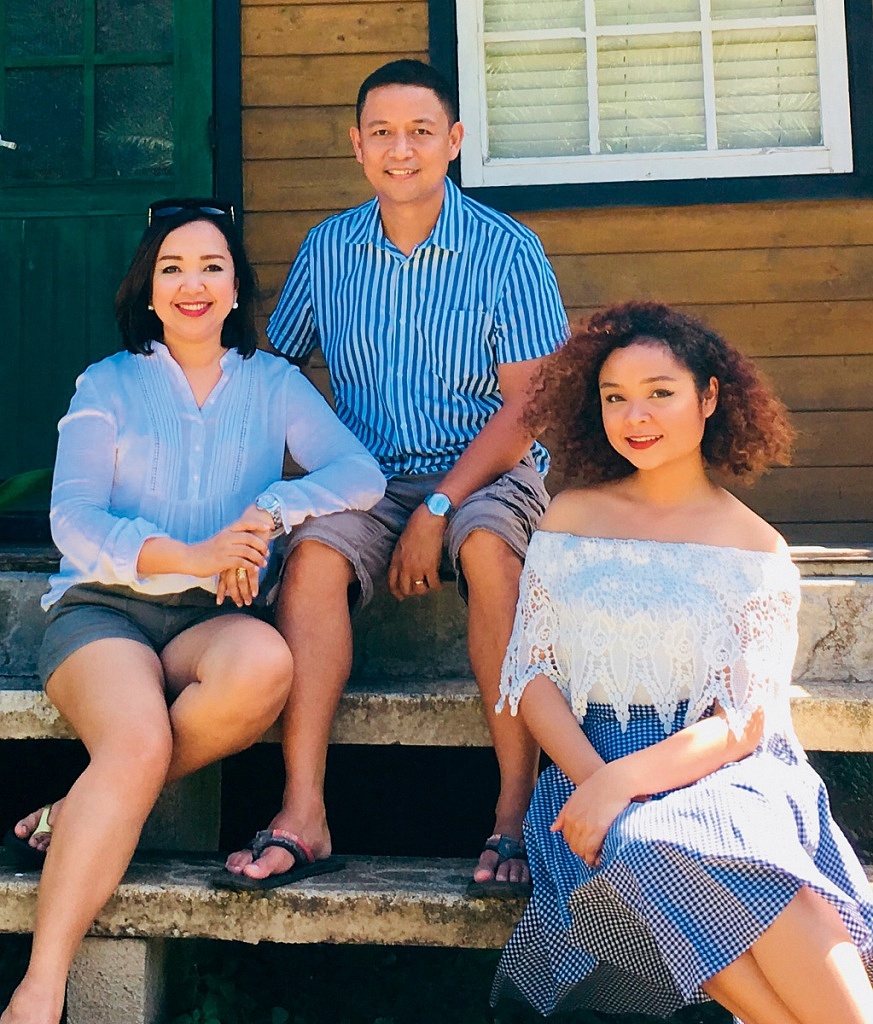 Mayor Fermin Mabulo of San Fernando, Camarines Sur, with wife Michelle and daughter Louise
Mayor Fermin Mabulo of San Fernando, Camarines Sur may be a very busy man, but he makes sure he finds quality time to spend with his wife Michelle de Guzman Mabulo and their daughter, Junior Master Chef finalist Louise Mabulo, during Christmas time.
The whole family usually celebrates different occasions in Michelle's ancestral house in Makati City, where Michelle's mom Sol presides over whatever the festivities are. On the table is an array of festive dishes that they spend the whole day preparing, such as kare-kare, lengua, roast lamb, lemongrass roast pork, nilagang baka, bread pudding, and ensaymada. While most of the dishes vary, one dish remains constant—Filipino-Style Baby Back Ribs.
"It has become the ubiquitous centerpiece of the table during family gatherings," explains Michelle. "It has been a go-to recipe because of how easy it is to put together, and how the flavors meld into a tasty savory dish. It is juicy and fall-off-the-bone tender, so everyone in the family requests for it."
FILIPINO-STYLE BABY BACK RIBS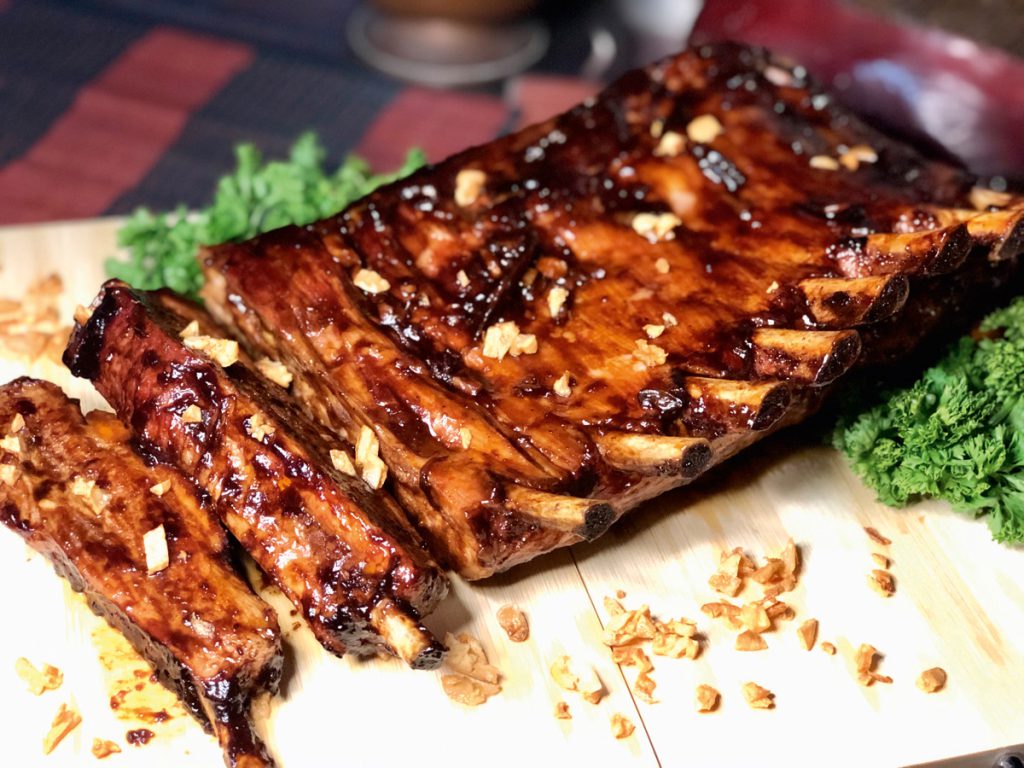 1 kg pork ribs, whole, bone-in
1/2 cup soy sauce
1/2 cup Mang Tomas Lechon Sauce
5 pcs calamansi
5 Tbsp brown sugar
1 tsp ground black pepper
2 pcs bay leaves
3-4 Tbsp banana catsup
2 c water (or enough to cover pork ribs while cooking)
In a large stockpot, combine pork ribs with the sauce ingredients. Pour enough water to cover the ribs. Put the lid on. Over medium high heat, bring to a boil.
Lower heat to a simmer, and continue cooking for about 45 minutes or until pork ribs are tender.
When ribs are tender, remove from the stockpot. Let the sauce continue simmering for eight minutes or until it is reduced to a thick sauce consistency. Turn off heat and set sauce aside.
Place cooked ribs on a preheated electric grill like a Breville Griller or cook in an outdoor grill for five to 10 minutes, or until ribs look char-grilled and brown.
Serve pork ribs whole or sliced on a large platter. Pour the thick sauce over the barbecue ribs and serve warm.
Photographs courtesy of the Mabulos
Discover more heirloom recipes on Asian Dragon's December 2019-January 2020 issue, available for order on Facebook and Lazada, or downloadable from Magzter.