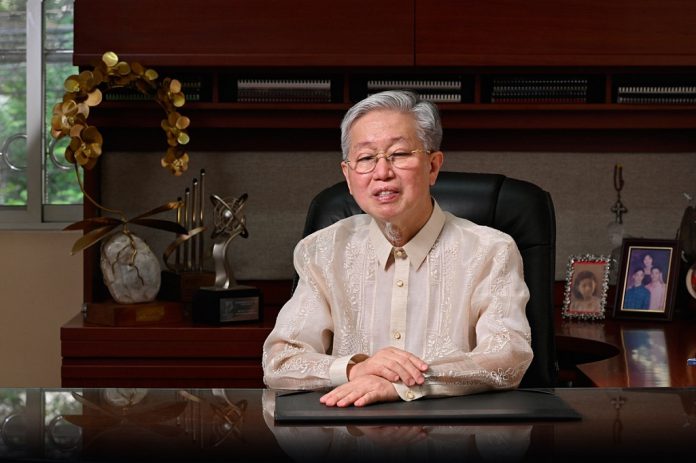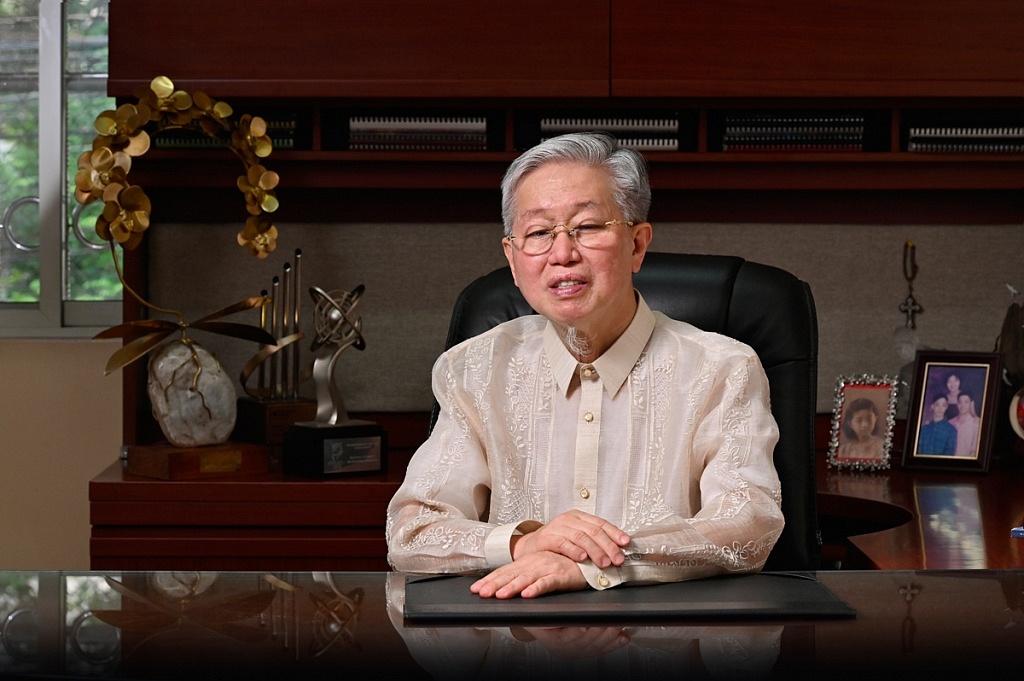 There is a quiet strength and elegance about a man who has weathered a lot in life. He is accomplished and calm, and moves quietly.
Necisto "Nestor" Sytengco is unassuming and simple. He does what needs to be done, even following directions on how to pose for the camera from his daughter-in-law. Yet one notices that people move like clockwork to make sure the older Sytengco and his guests are comfortable and treated well.
Sytengco was thrust into the role of breadwinner for his family at a young age, after his father passed away when he was only 15. "My dad taught us to be honest in our ways, to always study and work harder," he says. "He taught us to be compassionate and to be appreciative of any help that comes from anyone."
Fifteen-year-olds today tinker with editing software and posting TikTok; 15-year-old Sytengco was navigating the world of insurance and business. He cites his mentors as key to his success, which is why he does not hesitate to mentor others, too. "These people wanted to see me succeed. Their support and advice molded me into what I am today," he says.
Among these mentors were Nicasio Co and Henry Sy, Sr. "Mr. Co inspired and guided me by being my mentor in the insurance industry," he says, waxing nostalgic. "And I could never forget the passion and drive for growth that I felt from Mr. Sy when I had to chance to secure some of his insurance needs sometime in 1973, during a visit to his Echague office in Quiapo.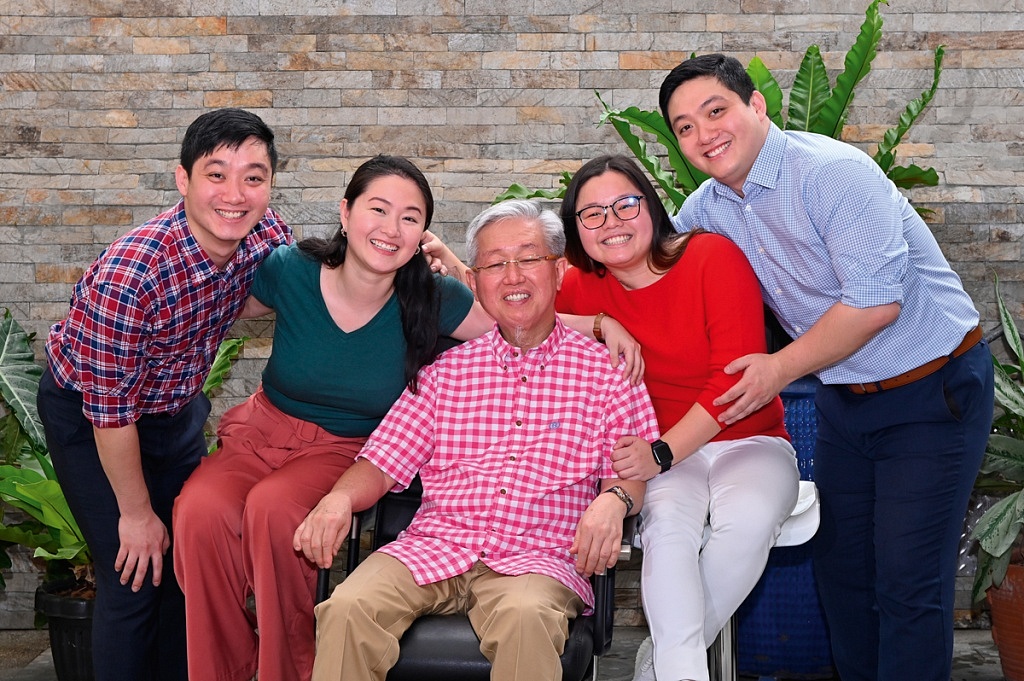 Sytengco closes his eyes and recalls words of wisdom shared with him by the late SM mogul: "With foresight, hard work, perseverance, and credibility, one can accelerate his growth like an arrow shooting to the sky." A pause follows, and Sytengco adjusts his glasses. "My work is inspired by creating a legacy, for my children to be better than me."
"Learning is a non-stop process," says the 65-year-old who can talk about e-commerce and digital businesses without batting an eyelash. "It is important to have the passion to learn. You have the opportunity to learn new things every day."
Failure spares no one, even a hard worker like Nestor Sytengco. The importance is knowing how to keep on. A small trading business he started in the 1970s, SBS Philippines Corporation, is now one of the biggest listed firms in the chemical industry.
All this success (and the fact that he, at 65, oversees numerous businesses with the help of his children) has not lifted Sytengco's feet off the ground. He is very much grounded and puts great value on how he treats his people.
Sytengco shares his belief in continuous learning with his employees. "What they learn is their asset for life," he says. This is probably why his employees won't leave him—even after 40 years, even past the age of retirement.
"I consider them my family. This relationship will continue in recognition of their hard work and loyalty throughout the years."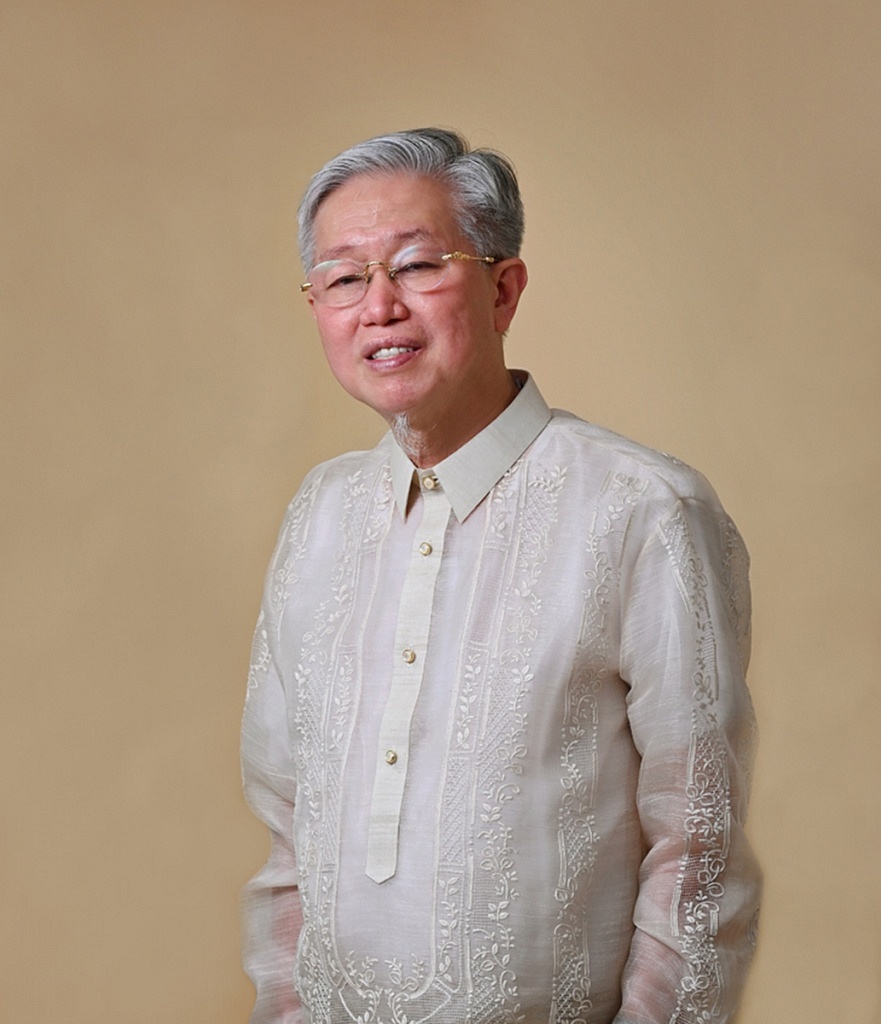 To the world, Necisto Sytengco is a tycoon, one of Forbes magazine's Richest People in the Philippines. He entered the list in 2018 at number 41. By 2019, the simple man who enjoys thin biscuits with his black coffee was number 39. (Enterprise Asia named him Entrepreneur of the Year in 2018.)
To his family, Sytengco is a father who wants his children to do better than him, as he slowly turns over to them the reins of his business, 49 years after he took them from his father. "We are reorganizing the concept of the company's future," he says. "Three of my children are now being integrated into the organization."
The Sytengco Group of Companies is celebrated its 50th anniversary this 2020. "My daughters-in-law—whom I simply call my daughters—are being integrated into the company, as well," he continues. He is proud of his children, knowing they work hard to ensure that they can continue his legacy. "I don't tell them how to make decisions. I let them make decisions on their own, so they also learn faster."
He gives his wife credit for his success. "It's good when someone takes care of your children, raising them in the best way possible," he says. "It's because of this upbringing that they find themselves in the position they are in today." To this day, he works from Monday to Sunday.
To his grandchildren, Sytengco is a doting grandfather who picks them up and brings them to school—even when there is no school!
He lives by the values that have shaped his businesses and guided their success: hard work and perseverance, productivity and excellence, customer satisfaction, loyalty and dedication, faith in God Almighty.
"What is most important, however, is the integrity and credibility of people in leadership," he says. "Honesty is above everything."
PASSING THE TORCH
Necisto U. Sytengco passed away as this issue's publication went to press, and his children Aylene, Necisto II, and Ned Bryan have succeeded in his footsteps.
Together with members of the board of directors of the Sytengco Group of Companies (SGC) and the company's professional managers, Aylene remains over-all chief finance officer. Necisto II steers the investments and holdings of SGC and remains senior vice president for the public SBS Philippines Corporation. Ned Bryan serves as vice president of SBS Holdings and manages Swan Insurance.
The siblings co-chair the various companies of the group.
His daughters-in-law have also joined SGC to help with growth, marketing, and digital transformation.
Photographs by Paul San Juan
Read the full story on Asian Dragon's Volume 14 No. 1 issue, available for order on Facebookand Lazada, or downloadable from Magzter.