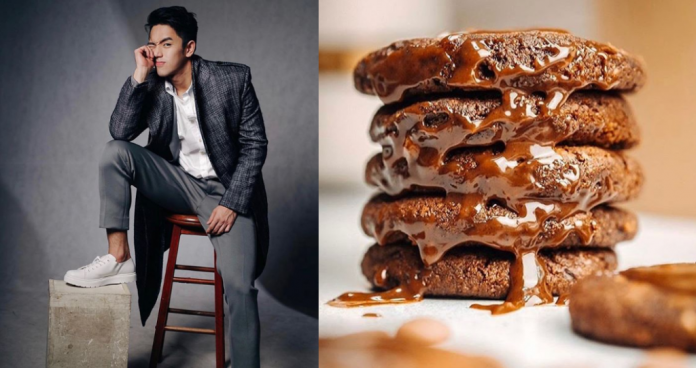 Running a business is often a leap of faith and requires hard work, but sometimes situations are beyond one's control. When push comes to shove, business owners have to be inventive to survive.
The past few months have not been easy for businesses, as they had to close their doors to ensure the safety of their staff and consumers. However, this did not stop young entrepreneurs from finding new opportunities during the coronavirus pandemic.
David Licauco, entrepreneur, As Nature Intended PH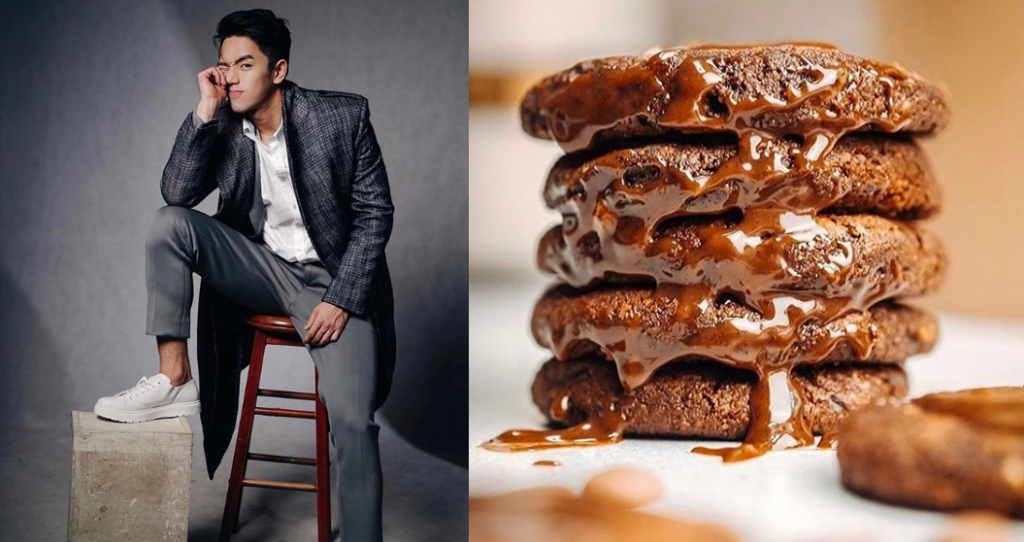 Filipino-Chinese celebrity and entrepreneur David Licauco has been in show business for quite a while now while franchising several well-known businesses. During this time of crisis, he created an e-commerce business that was inspired by his passion for health and working out. As Nature Intended PH (ANI) is a one-stop-shop that was the product of extensive brainstorming sessions during the pandemic.
"At its core, it stemmed from my passion for health and working out, and helping people achieve a healthier lifestyle, starting with my family and circle of friends. After generously offering such advice, I figured it's high time to set up a shop that covers all aspects of health and wellness—fuss-free and convenient," he said in an interview with a newspaper group.
"We want to focus on convenience and safety. That's why ANI is built and designed for contactless delivery, with our online page and developing app. Right now, our main headquarters and warehouse are situated in Quezon City, which is just minutes away from where I live."
As David advocates for a clean and healthy lifestyle for his consumers, building this business was also an opportunity to give way and focus the spotlight on local brands. This is to encourage them to market their product through the online platform of ANI.
"Our main goal is not just to sell goods and services. We want to promote a concept—that being healthy is not a taxing undertaking. It should be something that you enjoy and not feel overwhelmed by. Ultimately, if we develop that perspective through even just one consumer, we know we did a good job."
Vincent Sy, Film Maker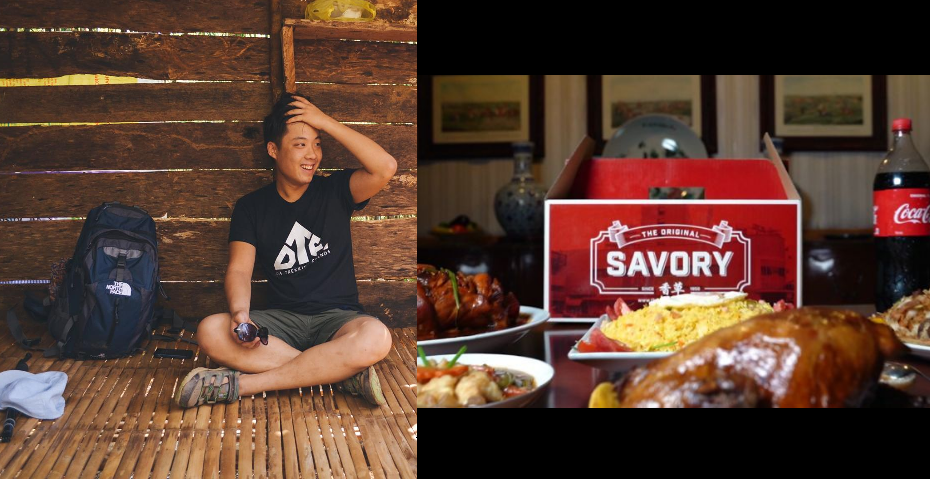 If pursuing a career means fulfilling one's passion, then it would mean never having to work a day in their life. That was what videographer Vincent did when he left his corporate job to create videos for a living.
Vincent has established his brand to revolve around events and the fashion industry which involves influencers and celebrities, but due to the pandemic he had to think of a way to continue his videos without compromising the safety of his family. It was then that he decided to venture food videography.
Vincent explained, "At that point, it was a very far-fetched idea, but what was there to lose? Currently, I am very thankful for all the requests and comments or critiques that I received as it reinforces the idea that I made the right decision of venturing into shooting food and products, which all takes place in my makeshift studio."
Camila's Homebaked Lasagna video
However, transitions are a struggle in itself as he mastered filming people, which he could direct and communicate with, and shifted to shooting inanimate objects, mainly food and other products. It was through the help of Fil-Chi Ho Tsia or Ho Dim Facebook group that paved the way for his career growth on food.
"For now, I'm focused on shooting food or products as long as we're still in this pandemic. We also recently tried doing an online shoot promoting mental health and it is exciting as we try and explore new ways to cater to people's requests. All inquiries are welcome and encouraged as long as it does not compromise anyone's safety. At this point, I can't wait to combine my newfound knowledge in food videography to the fashion industry once the situation has settled down."
Alyssa Co, entrepreneur, AC Solutions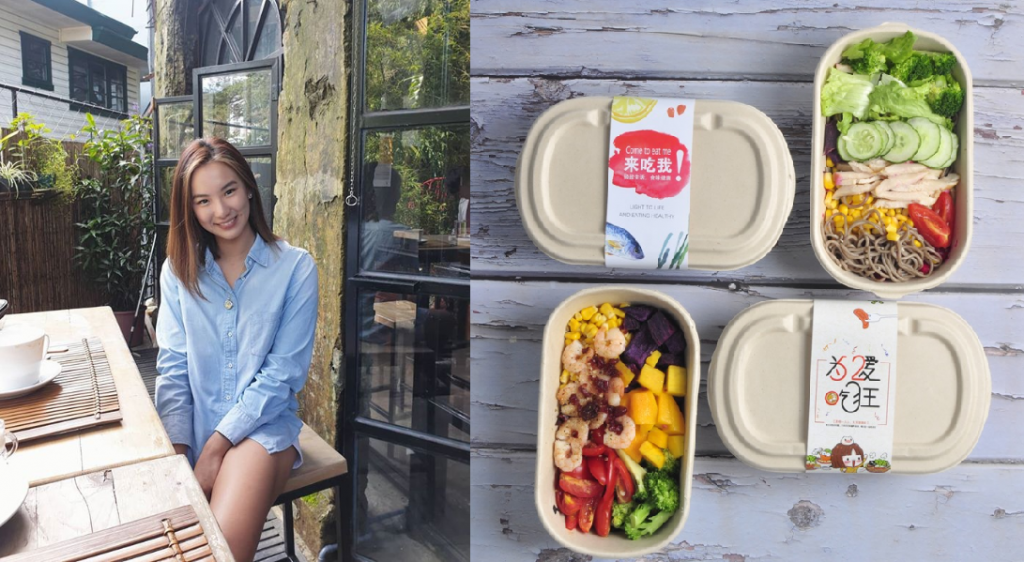 Alyssa has been helping her sister with her company, Naturally Good Company, which offers plant-based healthy food and organic superfood to consumers switching to a healthier diet.
Personally, Alyssa has always been on the lookout for products with a lot of local demand. However, given the economic changes during the pandemic, she realized that the limitations with dine-in options have shifted demand towards food deliveries and pick-ups.
This was seen as an opportunity to supply sugarcane bagasse containers, a biodegradable packaging that is both eco-friendly and affordable at the same time.
AC Packaging Solutions is 100% biodegradable and compostable packaging. They provide the means for an eco-friendly approach at an affordable price tag. The products are made of natural sugarcane bagasse (fiber) that is food-grade, and free of petrochemical substances (CFC, HCFC, HFC) and toxic chemicals. Aside from being microwave and oven safe, it is also liquid-proof. And in true fashion of the product being eco-friendly, it would completely biodegrade within 180 days in nature and it is safe for animal consumption as it is made from natural fiber.
She shared that, "I have always wanted to have my own business, but at the same time do my part for the world we live in. What better way to succeed, than to achieve it by making the world a better place with biodegradable and compostable products! I plan to add more sustainable packaging selections to my inventory and currently looking for alternatives to lessen the use of plastic overall in our lifestyles."
As the ongoing crisis progresses, Naturally Good Company has decided to limit the manpower typically hired to handle tasks such as packaging our online orders. This resulted in Alyssa's struggle with time management and manpower, but the difficulty only helped her rise to the occasion.
Eric Cua, entrepreneur, El Felipe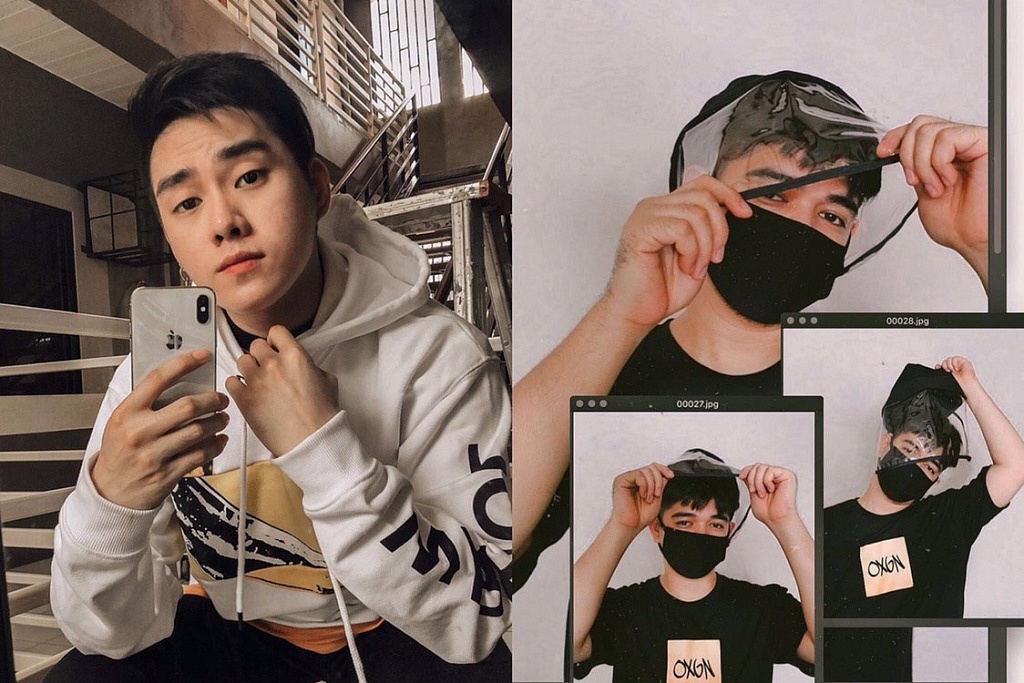 Eric is an influencer and professor who started his lifestyle blog, "The Dapper Memoirist – of the Urban Beltway" in 2011. Often writing about grooming essentials, adventures, and OOTDs, he was able to exhibit his style and interest when he created his retail empire with his very own fashion line, El Felipe.
El Felipe is a reflection of his personal style that includes a variety of casual wear. The products introduced are a local clothing brand that offers classic and fresh designs for men. The shop's products vary from polos, shorts, pants, and shoes.
Ever since the announcement of quarantine, El Felipe has focused more on their online presence by launching their e-commerce platform to better cater to their customers.
As part of their ongoing efforts to create a trusted service, their brand started #FelipeCares: BOGOHO Project. This advocates support for underprivileged families affected by the Enhanced Community Quarantine (ECQ). Every El Felipe Protective Kit purchase would include two pieces of protective hats and two pieces of facemasks (filter not included), while P200 will be pledged to be donated to underprivileged families.
Stephen Lim, entrepreneur, Grand Kitchen Manila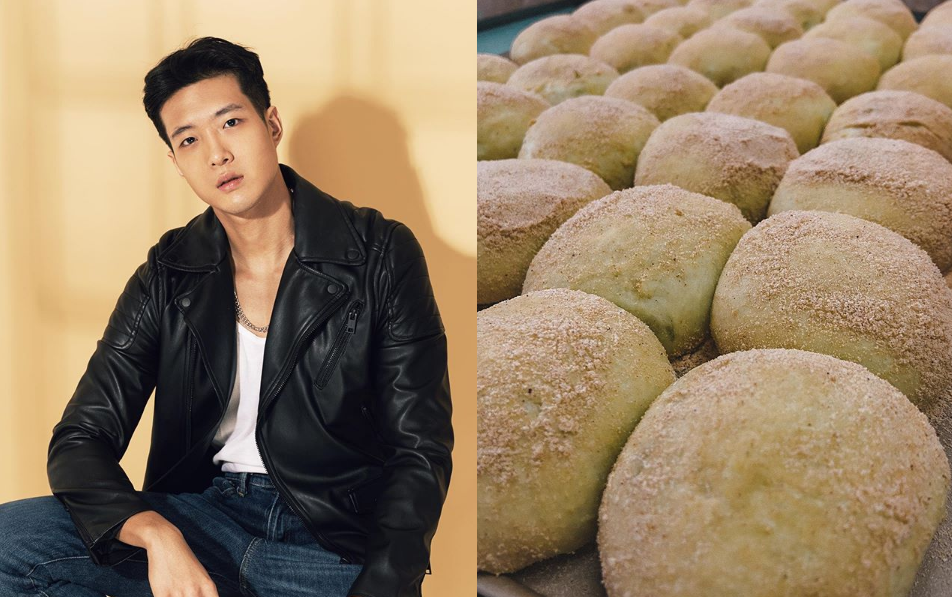 Grand Kitchen Manila began with the sole purpose of selling baked goods, another business that Stephen and his sister have started during the General Community Quarantine (GCQ). This was aside from the other essentials they sold like face masks, face shields, alcohol dispensers, and the like.
What inspired them to put up this small business was their passion for baking and the itch of being productive while staying at home.
Their signature Pandan Cheese Pandesal was inspired by constantly ordering ube pandesal from different online bakeries. Glutted with the taste of the repeated product, they were inspired to come up with another flavor that's unique to the taste buds of the customers.
Since some people were already selling pandan cheese pandesal with their filling, they had to think of an alternative that no one has tried as of yet. Here enters their homemade pandan kaya filling.
These pastries are consistently baked freshly in the morning of the scheduled delivery date to ensure its freshness so customers won't have to worry if their orders have been sitting on the shelf for a day or two already.
"We'd love to expand our small business and add more products so that we'd be able to satisfy the different taste buds of our customers. We're also planning to allocate more slots so that our customers would be able to try them as soon as they ordered," Stephen explained. "Even though our signature Pandan Cheese Pandesal has gotten positive reviews from all our customers, we still strive to make it better batch after batch, finding the best ingredients for this Filipino breakfast staple that locals will love."
Ira Denise Oyco, entrepreneur, Rhipe's Clothing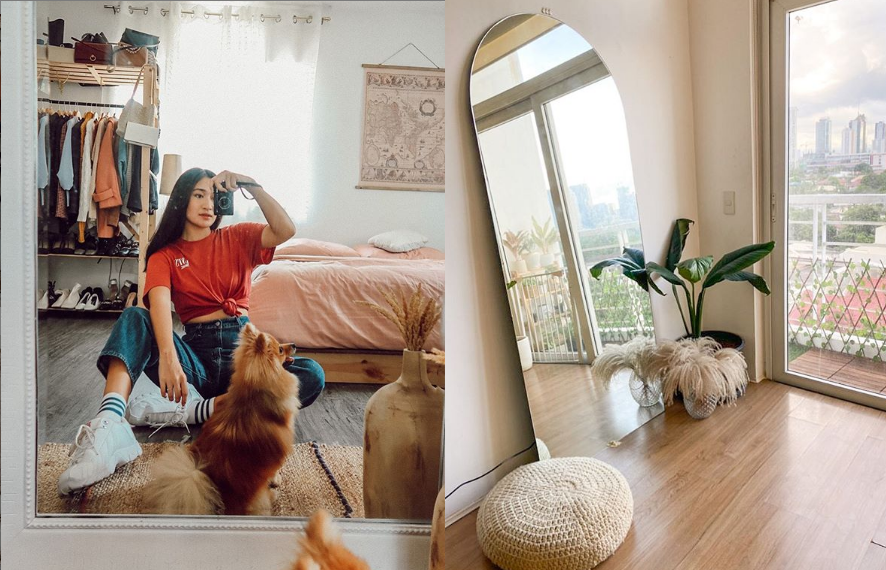 Ira is an entrepreneur and influencer that has been thriving with the tides of fashion. As she continues to manage her business, Rhipes Clothing, along with her blog, the pandemic has challenged business owners to up their game and adapt to the situation.
In a previous interview with a magazine group, Ira has always been into the arts and fashion world. Aside from that she loves redecorating her room and it would seem that she has incorporated this into her business.
From selling clothing apparel, she has added to her list of products some home items that could make a big improvement to anyone's home.
Upholding to her classic and chic style, she introduced her Arc frameless mirror and wooden bed frame that could lift the mood of any room it is placed in.
Chic Tiongson, entrepreneur, Chic by Chic Tiongson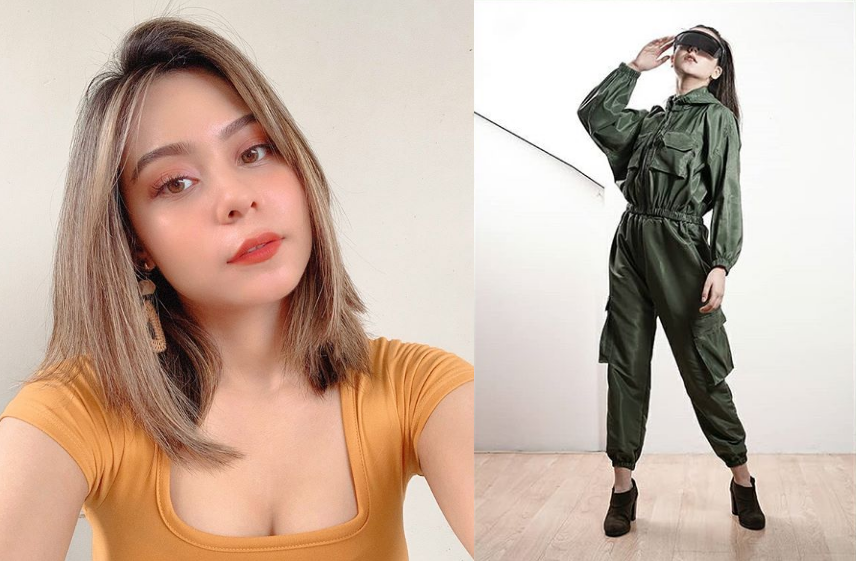 Sometimes one is already gifted with knowing their destiny in life at an early age. From the age of seven, Chic knew that it was her destiny to pursue fashion design.
Blessed with a good educational background in Melbourne School of Fashion and work experience with Zara, Chic was given the drive to start her own clothing line back in 2018 to initially cater orders from friends and relatives.
"Carrying my name as a brand is showing to the world that this may be a tough industry, but if there is passion, there's a chance to thrive," she divulged.
"My pieces are combination of pragmatic with a dose of chic and sleek. The brand celebrates strength and sophistication."
Since the onset of the pandemic, Chic and her sewers made over 1,300 Personal Protective Equipment (PPE) that were all donated to hospitals and clinics.
"I plan to expand further and get more sewers (to do work from home sewing to keep them safe) and eventually expand further to have a small factory with divisions. Keeping a few plans for now as we need to weigh in how the economy is picking up."
These PPE were fabricated with a classic and sleek style that made a major shift to being practical when it came to production and design.
Asian Dragon Magazine is a prestige business and lifestyle publication that caters to the respected elite in our society today. Presenting the efforts and achievements of the Filipino-Chinese community and also the mainstream business community in the development of our nation. You may order the physical copy of the magazine on Facebook and Lazada, or download the digital copy from Magzter.