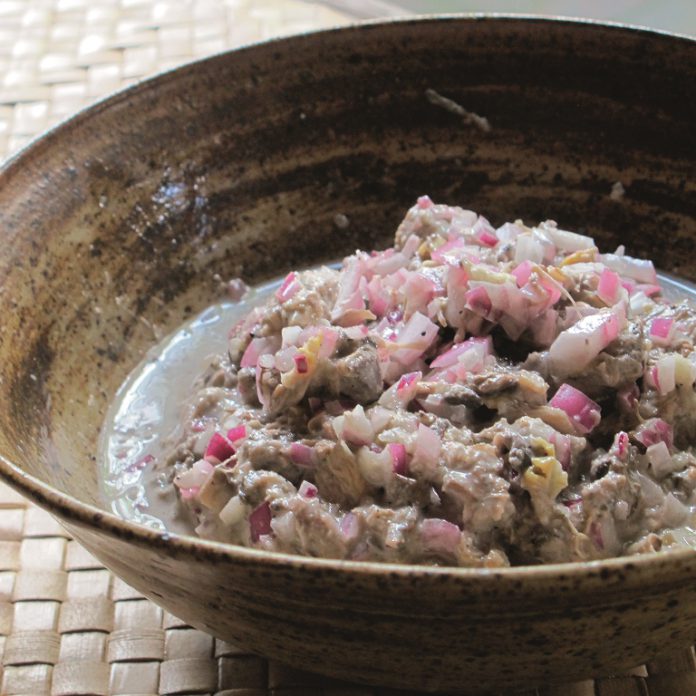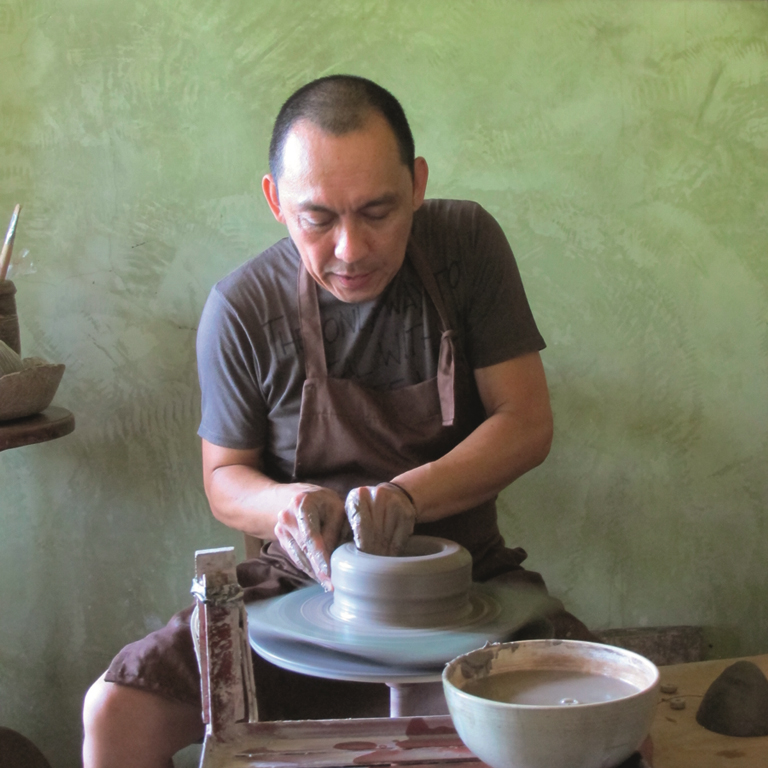 Ugu Bigyan at the potter's wheel
The town of Tiaong in the province of Quezon has been home for celebrated Filipino pottery artist Augusto "Ugu" Bigyan since 2000. From a simple pottery store where he displays his one-of-a-kind pottery items and conducts pottery workshops to those who want to learn the art, the pottery garden is now also a reservations-only garden restaurant.
At Ugu Bigyan's Pottery Garden and Restaurant, the master potter gets to practice his other strength, which is cooking, as he whips up simple but flavorful dishes of Quezon for small, private parties.
One of the dishes that he has become famous for is Kulawo, a native dish of Quezon that "burns" freshly grated coconut with hot live charcoal, after which vinegar is added to the charred grated coconut, and smoke-flavored coconut milk is extracted. It is then added to chopped banana heart, minced garlic, and chopped onion.
Unique in its simplicity and natural flavors, Kulawo has undoubtedly become Ugu Bigyan's signature dish.
'KULAWO'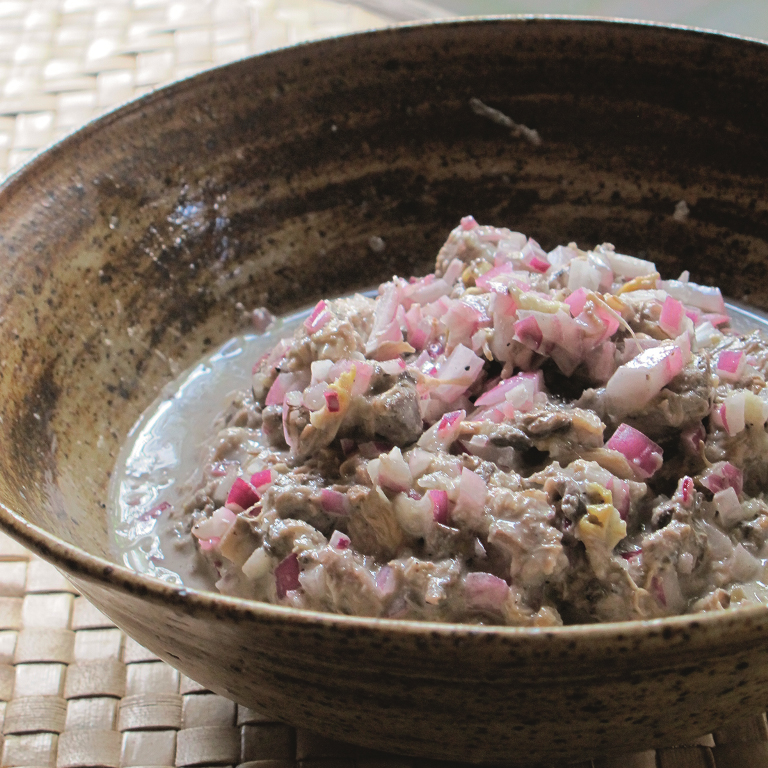 Ingredients:
2 cups grated coconut
Hot charcoal
1/2 cup vinegar
3 cloves garlic, minced
1 pc red onion, chopped
2-3 pcs puso ng saging (banana heart), chopped
Put grated coconut in a large metal bowl.
Ignite charcoal and work it up the natural way until it becomes hot. Transfer hot coals into the bowl, on top of the grated coconut. Allow them to burn the coconut. Then, mix up so the rest of the grated coconut gets burnt. When the coconut is brown and burnt, remove every piece of charcoal.
Pour vinegar into the burnt coconut. Mix and then squeeze out the coconut milk from the grated coconut. Run the smoke-flavored coconut milk through a sieve to remove remaining grated coconut. Press it against the sieve to extract remaining coconut milk.
Put coconut milk in another bowl with garlic, onion, and puso ng saging. Mix it up, season with salt and pepper to taste, and enjoy as an appetizer or side dish. AD
Photographs by Rafael R. Zulueta