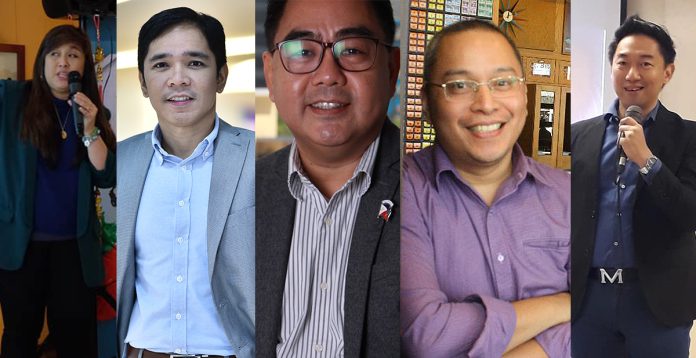 The world will never be the same again after COVID-19—and that includes entire sectors who had to let go of tried-and-tested business methods in order to make it alive and be well on the road to recovery. The absence of a vaccine and the elusive nature of the virus have made the economic landscape and its various supply chains unpredictable. Still, industry leaders and enterprise owners have to look ahead and prepare for the future as much as they possibly can, while creating cushions and fail-safe mechanisms to weather the ongoing shocks.
Asian Dragon Magazine spoke to a few industry veterans to get a clearer picture of how they responded to the challenges, and what they plan to do moving forward.
Asian Dragon (AD): Things have been tough for every sector since the pandemic and the extended community quarantine (ECQ). How did it directly impact your company? Your industry? How did those challenges affect the way you did business?
BANKING AND FINANCE
Owen Cammayo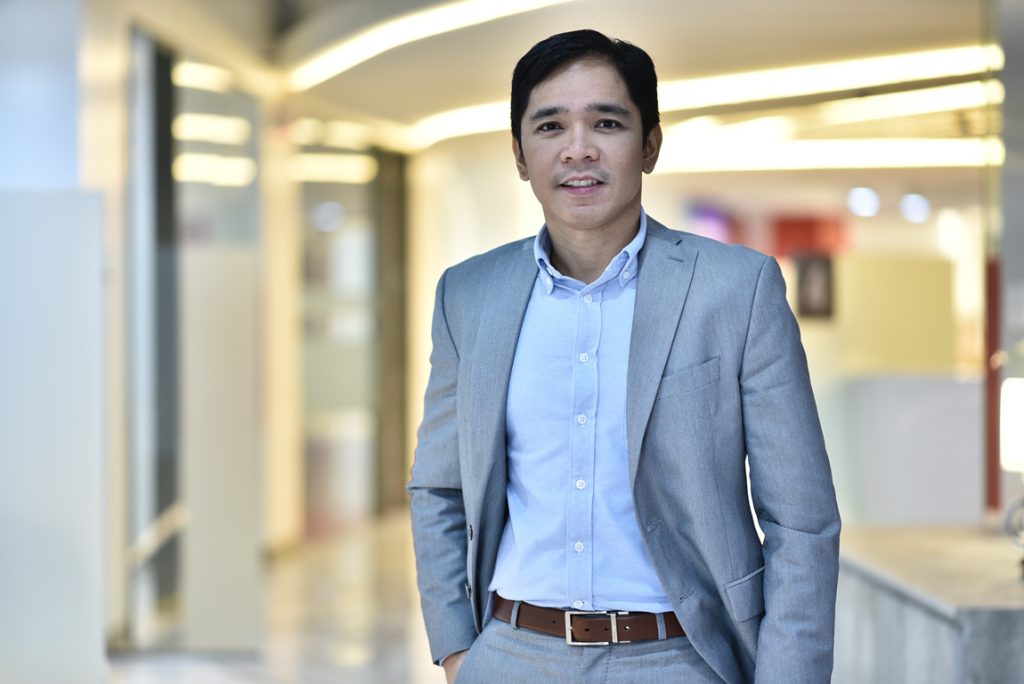 Owen Cammayo: The slowdown in economic activity will have some impact on our business results. It's just a logical consequence of a major disruption and its insidious effects on healthy companies. If companies and individuals are affected, then ultimately, banks will also be affected.
These past two months have been very challenging for all of us. We have all had to go the extra mile: work a few more hours, endure the stress, extend our patience, and deal with the anxiety that living in the midst of a pandemic brings.
Looking ahead, we recently reported P4.2 billion in provisions for a probable increase in non-performing loans (NPL). We don't see it yet today, but we have to be ready for tomorrow. It's very difficult to predict the effects of this situation at this time.
At the beginning of the ECQ, our main challenges were how to keep our services available to as many people as possible. Continued access to financial services was a priority, especially since people still needed to pay for their essentials for the duration of the lockdown. We made sure selected branches were open, 90 percent of ATMs were up, and our online banking facilities were always available.
A key takeaway from the ECQ is the importance of being able to access and transact digitally. The situation forced upon many the inevitable shift to online banking. In fact, 90 percent of all of the bank's transactions were done outside branch premises, a significant jump from 72 percent pre-ECQ, reflecting an accelerating shift to digital banking. As of today, about 40 percent of our clients are now enrolled in one or more of our digital channels, with 25 percent of all clients being regular digital transactors.
BPO – SOFTWARE
Jonathan De Luzuriaga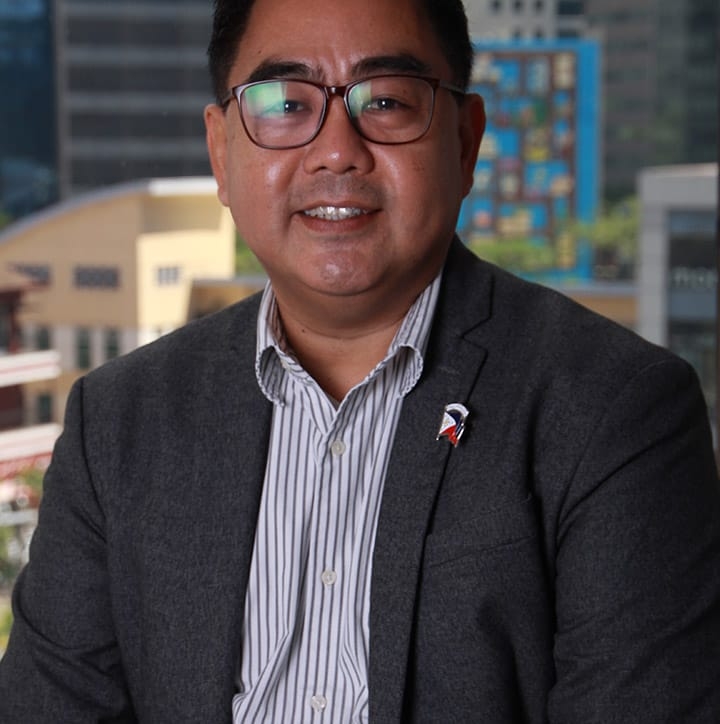 Jonathan De Luzuriaga: Just to give you a picture: There are 123,000 players in the industry doing services for other countries. Philippine Software Industry Association (PSIA) members number more than 130. Our members service both the mega-giants and the start-up companies. They experienced a 20 percent decrease in business. The level of impact depends on the geographies, service providers, and verticals that we serve. If your BPO does support for the airlines and the travel industry, then you will experience contraction.
REAL ESTATE AND PROPERTY DEVELOPMENT
Atty. Nelson Arquiza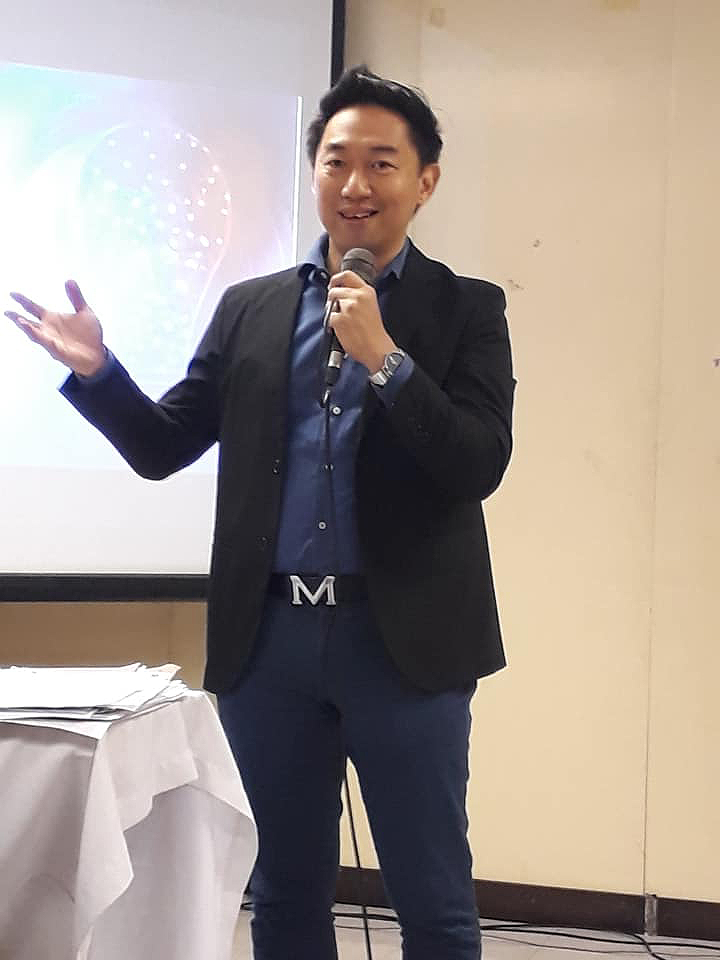 Nelson Arquiza: For the past 12 years, the Philippines has had a very resilient economy. Economic growth was always in the quadrant of 5-8 percent. Real estate was included in that equation. With the onset of the "Build-Build-Build" program, we were expecting that this was going to be our best year—and then COVID-19 happened.
About 80 percent of our industry has been paralyzed. The transactions that are happening only make up 10 percent and for emergency purposes only, or to continue matters like the renewal of a lease. The IATF (Inter-Agency Task Force on Emerging Infectious Diseases) stopped the buying and selling of real estate in April. That impacted millions of sellers and millions of construction workers and offices.
Some of us chose to pay our staff their salaries, although we ourselves had no work. That's because our staff had lesser savings, and we want to help them. We could do it for one month of quarantine, but the second-month extension shocked us, and a third month of quarantine or more may no longer be affordable for us.
TRAINING AND EVENTS
Heinz Bulos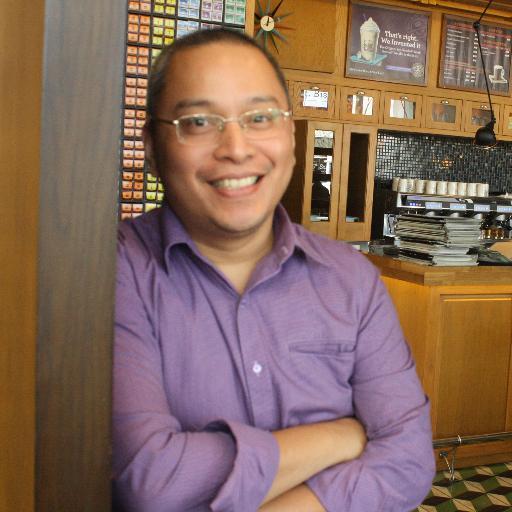 Heinz Bulos: Given the nature of our business—in-person attendance and mass gatherings—it is impossible to run our conferences and training courses during and even after the ECQ. While other businesses will be able to resume after the ECQ, we will be one of the last sectors to be allowed to operate. And even then, it will still take time for companies and individuals to feel safe enough to attend.
LIFE INSURANCE AND RELATED INVESTMENTS
Dylyn Sanchez-Arquiza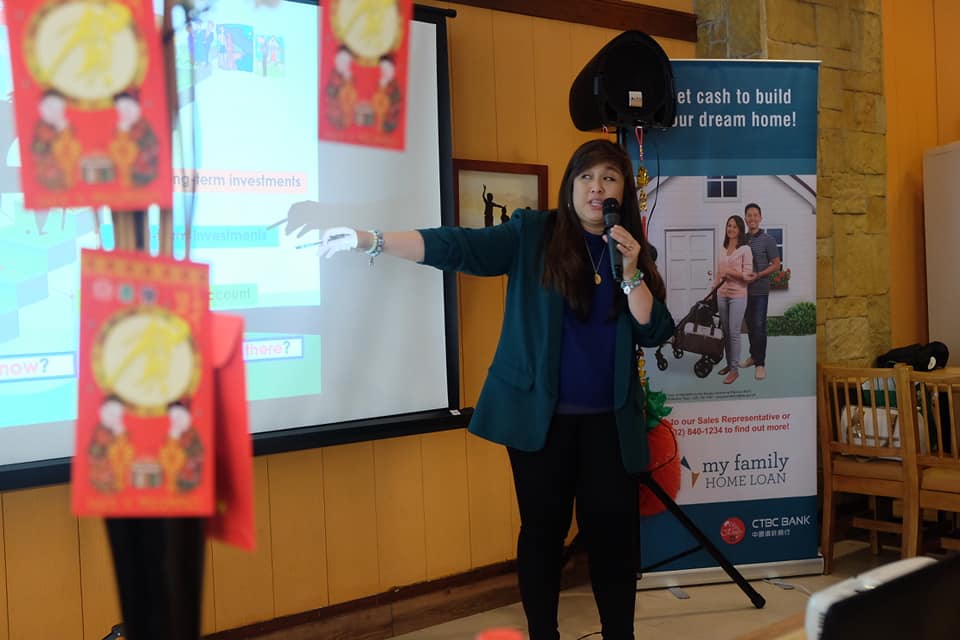 Dylyn Sanchez-Arquiza: As a regional head, I do sales management and reach out to the teams and help them sell. I'm under contract with Manulife Philippines and not a fulltime employee. What I share here is my experience in my capacity as such, and not as a representative of the brand.
It has been harder to sell because of limited mobility. Ours is a very high-touch personal way of selling. It's not something you get off the rack. Because of social distancing, the number of people we meet is affected. Because of uncertainty, people are scared to let go of money.
During this time, the insurance commission is not conducting any exams for potential recruits. That means no recruits can be licensed to sell. We as contractors can only do as far as the company is concerned, and what is manageable.
AD: Now to the bright side: How did you respond to the challenges and keep your customers engaged? What were the pivotal decisions or campaigns you made that helped alleviate things, if not turned them around?
Owen Cammayo: Our digitalization efforts over the past few years have helped us deal with this difficult situation better. We have the most number of digital features in our BPI Mobile app and BPI Online so that our clients can do most of their financial transactions online. What we did was to highlight more of our digital capabilities to encourage more usage.
Jonathan De Luzuriaga: Mobility was hampered, and we had to establish the work-from-home (WFH) engagement approach. Some of us actually adjusted quite well because the technology and innovation sector is pretty much online. But there are certain things that did not work out for other members. For example, they had clients who needed to be serviced with specific security protocols that only the IT infrastructure in physical offices could provide.
About 73 percent of our companies are productive doing WFH or with a skeletal workforce. The 27 percent are either unproductive or resorted to forced leaves. Other workers are getting a level of assistance just to tide them over until things become better.
Nelson Arquiza: We wrote Secretary Eduardo del Rosario of the Department of Human Settlements and Urban Development to make a recommendation to the IATF to reconsider the buying and selling of real estate. We also proposed precautionary measures like limiting the number of people in a meeting or doing minimal person-to-person intervention. We showed how the continued paralysis will affect the economy: Millions of jobs of brokers and agents will be hurt, along with their families; the consumer side will also be affected.
The IATF since then has approved our request to sell, and included our sector under the industries that will be allowed to open during the various phases of quarantine as they happen in many cities.
Heinz Bulos: Like the education sector, business conferences and corporate training can be done online. The good thing is that e-learning platforms, video conferencing software, and event technology apps have been around for quite some time. So, it is relatively easy to migrate physical events to virtual ones. For example, we have already resumed our weekly certification programs by conducting Zoom sessions. We are transitioning our physical conferences into virtual ones. We have invested in new technology to simulate the live conference experience, both learning sessions and networking opportunities.
Dylyn Sanchez-Arquiza: How do we cope? We have to embrace technology and do online meetings which we never did before. It's something new for my managers, agents, clients, recruits.
AD: Now that ECQ might be lifted in certain areas, people will be adjusting to the new normal. All of us feel that the world will be very different from the one we left behind. To recover and bounce back as a business, what are the things you are setting in place to ensure not just continuity, but success down the line?
Owen Cammayo: People are buying less, especially non-essential things. Dealing with the health crisis is the most important thing right now. Stimulating economic and business activity, the next stage, will come later.
Moving forward, we think that the success of digital banking will be more pronounced in how we harmonize digital with our physical branches. We call it "phygital." We need face-to-face interactions with clients as they move up the value chain of banking. We believe we are well-positioned for that.
Jonathan De Luzuriaga: We need government assistance to help us through this. One of the call-outs of the software community is salary support, especially for the unassigned personnel. About 30 percent is asking for marketing support, not just in terms of reaching out to new geography but in terms of new customer profiles. We're so used to outsourcing to the big players. Now we need a formula to tap into the small- to-medium-sized players in the US and other countries and persuade them to use our software services.
We will bounce back when the rest of the world bounces back. We need to produce intellectual property in the Philippines. Zoom is a product—and it increased stock prices significantly because a lot of people started using it during COVID. Whoever owns Zoom is becoming rich during these times. Another example is Facebook, which remains the only window for a large portion of our countrymen doing ECQ. My point is, we should start creating intellectual properties that can go global. We need to rethink our strategy in terms of offering just pure services.
Nelson Arquiza: We have pivoted to online training, teaching our members the various aspects of real estate. We can also now meet more frequently with our Asean counterparts because everything is online. Cross-training with our neighbors is now possible; they share with us their own data and insights on sales and government lobbying.
We now meet three times a week, compared to before when we'd just meet once a month. The ones who could not attend the physical meetings before because they lived in far provinces can now attend the meetings. That's one positive development.
Heinz Bulos: The ability to offer virtual conferences, online training, and e-learning only means we will have another revenue stream once physical events are allowed to resume. In addition, just like in retail and travel, where "revenge shopping" and "revenge travel" are expected to happen once things settle down, our industry also expects "revenge attendance" from people who have a pent-up desire for in-person conferences and classroom training. We are social animals, after all.
Dylyn Sanchez-Arquiza: In the old normal, I'd usually gather my agents in our office regularly. But now, because of tech, I am meeting my agents who couldn't attend physical meetings before, because they are based in the Visayas and Mindanao. We've reached 100 in Zoom attendance. I'm able to share skills and motivations. We also invite speakers to speak on how to do online selling.
AD: What was the most important lesson you learned during this pandemic? And why?
Owen Cammayo: I call it the 3 Ps. First, plan better—for recovery and growth. That also means you adapt, shift, and evolve. Second, stay productive. Focus on opportunities and execute. Reinvent your company and recalibrate. Finally, pray harder. He alone can save all of us.
Our chairman, Jaime Augusto Zobel de Ayala, talked about something good that will come out of all this. The good outcomes will be more apparent in the coming months as we adapt and innovate.
Jonathan De Luzuriaga: We need to have a mind shift in helping each other out, especially after post-ECQ. It is imperative that we patronize Philippine products and services to get the economy going again. It's how we can have our own economic independence and resilience.
Nelson Arquiza: Have a mindset to succeed. Turn the negative into positive. Plan ahead. Business is not crippled, and selling can still be done online. The world of the new normal will be different; design your business plan accordingly and use all your training and network to support that business model.
Heinz Bulos: Don't waste this crisis. Use this as an opportunity to experiment, take risks, and be creative. It's easy to be complacent when you've already achieved a level of success where your business kind of runs on auto pilot. But when faced with possible extinction, it just brings out that kind of hunger, resourcefulness, and drive to survive and succeed like when you were just starting out. For me, the lesson is simple: It's pivot or die.
Dylyn Sanchez-Arquiza: Rewire yourself and accept that the normal is not the same as before. The previous lifestyle will change. Be flexible and adaptable or risk being left behind. What will spell the difference in your survival is AQ, your adaptability quotient.