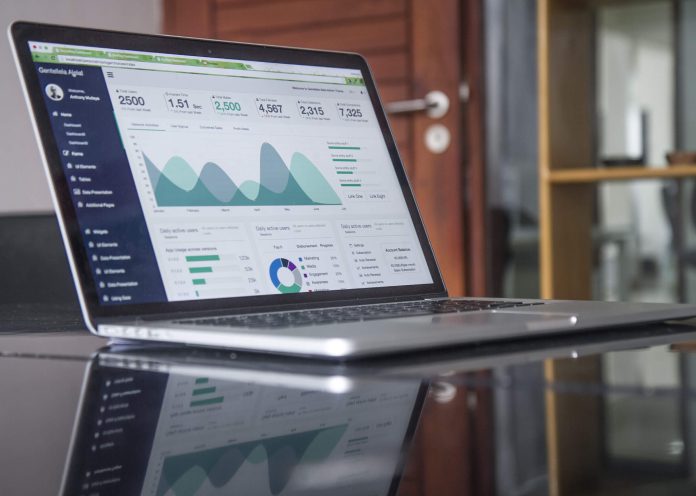 Urban farming and digital marketing probably occupy the two opposite ends of the business spectrum.
The first literally involves getting one's hands deep in the soil and nourishing the seeds buried within it to life. It's an activity that is as far away from the electronic home office as one can get.
The second means spending hours in front of a computer, shifting marketing, e-commerce, and the creation of revenue streams from the traditional way of doing business to the digital sphere. Yet they do have one thing in common: At a time when enterprises are fighting for their lives, their offerings and the skills they require are enjoying a resurgence, even catching the attention of potential practitioners who had overlooked them the first time.
Digital marketing
National and city-wide quarantines have transferred almost all human activity to the home, specifically through the internet highway. Consumers buy their food and other needed items online. Business meetings are being conducted through video conferences. Telemedicine has become a substitute for hospital and clinic visits. Schools are considering converting some of their classes to digital education. Making all that possible is an army of tech-savvy digital marketers helping companies transition to the digital space.
They launch the websites, sales funnels, e-commerce features, and campaigns that attract the users to the brands that promote the aforementioned businesses. They track site visitors, study their demographics, and leverage social media (among other tools) to transform passive users into an engaged community of loyal customers. When a new technology comes along to help boost interest and sales, e.g. chatbots, they are the first to learn and apply them.
Niel Reichl, founder of Bottbott Industries, points out that, not surprisingly, the health industry is "demanding a significant increase in terms of digital marketing. People right now are on their mobile devices, and the number one thing that they are buying consistently has to do with healthcare. They don't mind paying premium right now for convenience, like vitamins at an extra rate, provided you can ship it to them as fast as possible."
Digital marketing can tap into that demand and translate it into sales: "All you need is a compelling offer, a budget for paid traffic, and a destination where people can ask for more information and place an order."
Reichl's company does growth marketing specifically for brick-and-mortar companies who spend at least $10,000 a month on lease, by helping them maximize their foot traffic through building and reaching out to a list of potential clients. Another popular service is marketing through mobile devices, using email, messenger, and SMS; 90 percent of their work leverages Facebook Messenger, which Reichl describes as a "seamless way a company can interact with its target market venue versus the traditional way of bringing them over to a website." A lot of their customers have also contracted them to do online surveys as a way of gauging the demands of their market.
One interesting development triggered by the pandemic is that the B2B (business to business) sector is beginning to invest in corporate training, including in-house digital marketing. One multinational company tapped Reichl's group to teach its employees how to build a chatbot, a software app that conducts text conversation instead of a human agent.
Reichl shares an important lesson he learned about how his craft can stand out in a crisis situation: "What's your offer, such that when you present to the right people or business, they would do everything in order to avail of it? How can you get in front of these people or companies? And what can you do to provide more value to those who have bought from you? Regardless of whether there's a pandemic or recession, they'll pull all levers just to make sure that they get hold of it."
Edible gardening and urban farming
Growing fruits and veggies in one's backyard is gaining traction among many urbanites who are naturally concerned about food supply and how long it can trickle from the farms into the nearest market. HARBEST AgriBusiness Corporation, which started urban edible gardening and farming as early as the 1990s, is now showing them the way through its many social media groups, like the HARBEST Edible Gardeners' Club, the Organic Agriculture Society of the Philippines, HARBEST Bonsai, and Taiwan Learning Experience. Prior to the lockdown, the company's Agribiz Kapihan Saturday classes had been steadily attracting youth professionals and retirees, and motivated many of them to go into farming. Over the years, thousands of Metro Manila dwellers learned how to plant and harvest hot pepper, eggplants, tomatoes, and lettuce, among other produce, at home.
HARBEST was also involved in urban farming projects on a larger scale. Residents were able to create their own "pick-and-pay vegetable farms" in places like Dasmariñas Village, North Greenhills, Corinthian Gardens, Nichols Air Base, Barangay Holy Spirit, Quezon City, and Cainta Brookside Village.
HARBEST founder and president Toto Barcelona says, "Many regular customers loved the freshly picked vegetables. In this quarantine period, this project can be replicated in vacant lots in urban communities, on land ranging from 500 m to a hectare. As long as there is water for irrigation, all vegetables, sweet corn, melons, and papayas will grow. The fruits and vegetables can be harvestable from three weeks to seven months."
HARBEST supports the edible gardening program launched by the Department of Agriculture and the Bureau of Plant Industry "to encourage households to plant vegetables for food," says Barcelona. "Urban farming is the next step to encourage the use of idle land in the cities to grow vegetables and fruits."
Kyna and Kimi Curay, the founders of City Farms Philippines, would agree. In a joint interview, the sisters noted that, since the pandemic, there has been an increase in demand for the seeds, starter kits, and produce that they sell: "Everyone can see the value of eating healthy and growing their own food."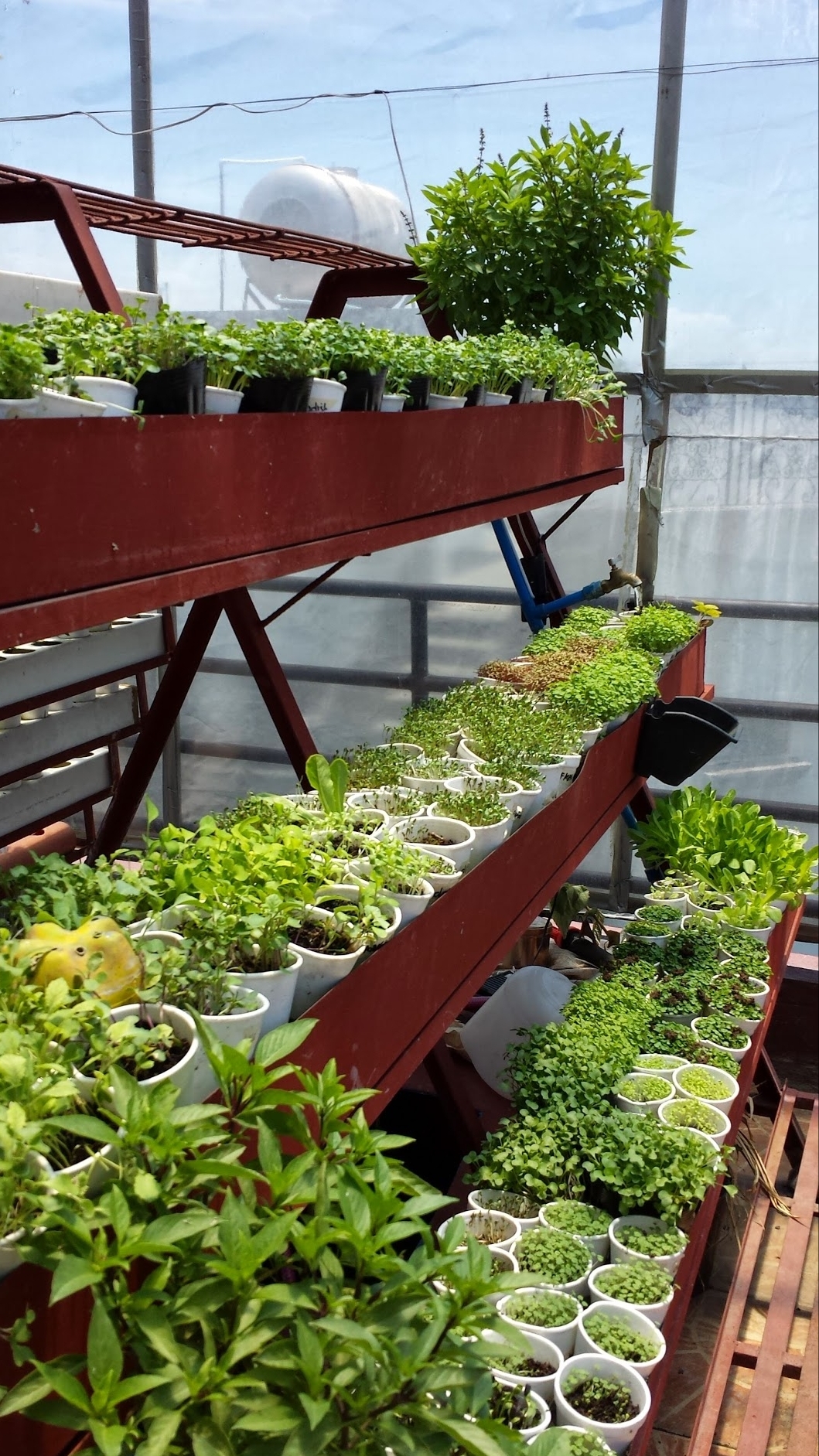 What is becoming a need for urbanites started as a passion for the two ladies who come from a family of farmers, starting with a great-grandfather who tilled his land in Davao during the 1950s. Although his descendants later moved to Metro Manila, their love for agriculture remained. The sisters recall, "Our dad started trying to find ways to grow here in the city on our roof deck. The two of us have been exposed to farming and urban gardening ever since we were around 3 to 5 years old."
For beginners living in the crowded city, the Curays recommend starting with microgreens, which they describe as the "baby versions of vegetables and can be 40 times more nutritious. You can grow them indoors in a small area with grow lights. The place you grow them in must be well- sanitized. You also have to invest in a shelf to grow, grow lights, the monthly supply of seeds, potting mix, growing containers, etc."
The seeds City Farms sells and delivers include basil, radish, pea, cilantro, red amaranth, kohlrabi, Swiss chard, cress, beet, and corn. Developed as microgreens, they can usually be harvested in one to two weeks, depending on the kind of seed planted.
The Curays also have a few words of advice for growers thinking of becoming entrepreneurs: "Before starting, whether you're growing microgreens or something else, study your market first, like the restaurants or markets you can sell them to. You have to also take things into account. For example, microgreens don't last that long in the fridge and have to be consumed right away.
"Study what people are looking for, what is easy and efficient to grow, and where to grow. Before you start selling, you have to do your research."