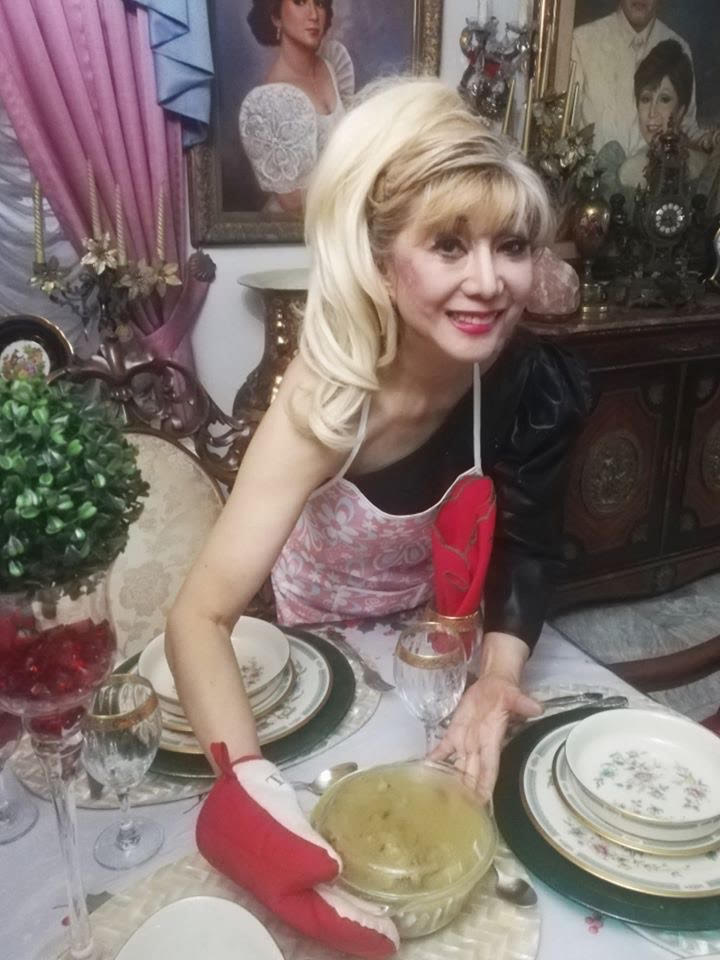 For many years, the lives of these socialites have revolved around special events, an extensive wardrobe, a network of high-profile and well-placed friends, and constant posting of parties in their social media accounts. The pandemic changed all that when their condominiums and villages were shut down and prohibited visitors. Surprisingly, the women have been enjoying being homebodies.
Dancing queens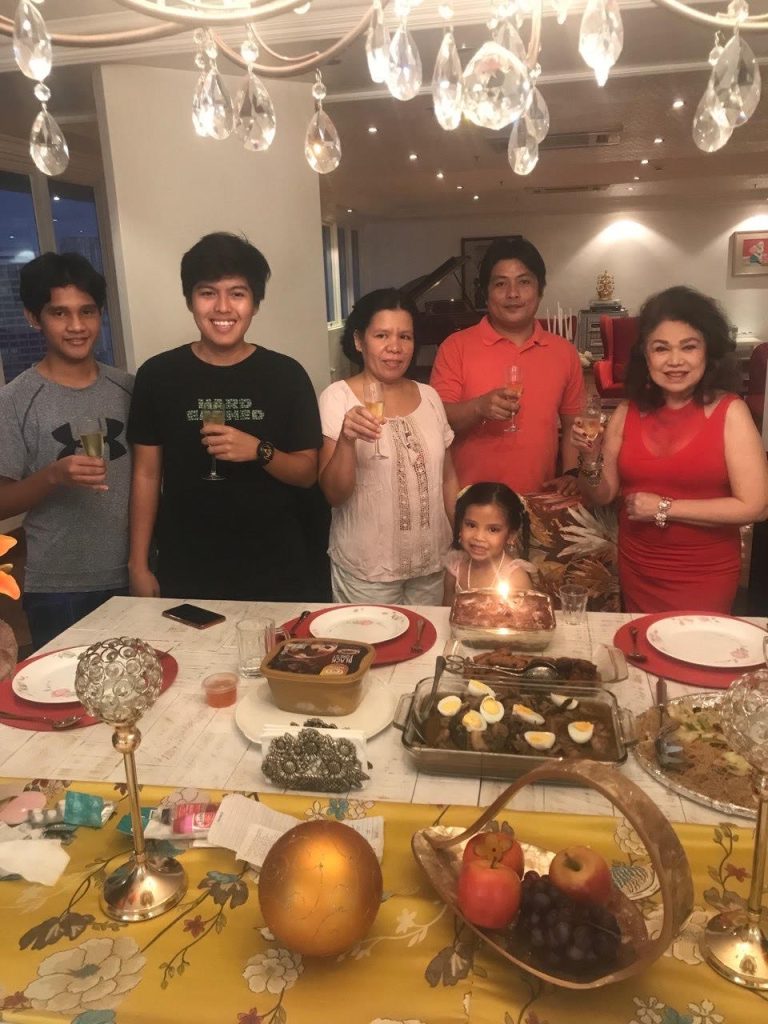 On a regular day, Becky Garcia, president of Vonotec, a high-rise building maintenance company, is always shod in heels and is fully made up. She breezes through her packed schedule of meetings with Vonotec clients and the Dance Sports Council of the Philippines (of which she is also president), and goes off to socials. She usually repairs to the Lobby of Peninsula Manila for a nightcap or finishes the whirl of parties with a game of mahjong at her penthouse.
Since the extended community quarantine (ECQ), Garcia hasn't stepped out of her nest. The annual trip to Greece, the native country of her husband, George Sarakanis, has been cancelled. She has easily adapted to the quarantine lifestyle, though. "I gave my lash implants a rest so that my natural lashes would grow and become healthy," she says. Her face is likewise free of make-up. To keep it youthful looking, she massages with creams.
Her routine: "I wake up and pray, read the Bible, stay under the sun which streams into my bathroom, take a shower, read my email and catch up on social media."
Garcia has built her network of suppliers to deliver fresh produce to the penthouse. Sarakanis then has a field day using fresh ingredients for his international cuisine. Her FB page has become a diary of her husband's meals—Moroccan square pancakes with fillings called msemen, Greek bamies kotopoulo made of okra, chicken tomatoes and potatoes, American cheeseburger with fried onions and coleslaw salad, Serbian pastry dough with meat called burek, French bouillabaisse, Pakistani vegetable rice and chicken biryani, and German apple strudel. Between meals, she burns calories on her Cloud Walker machine, pumps dumbbells, and occupies herself with the piano. After dinner, she and her husband always play a Greek card game for mental stimulation.
On other days, helper Joy Basay and her husband, Eric, prepare Filipino food. When Eric and Joy celebrated their birthdays, Garcia and Sarakinis cooked for them and their children.
Garcia is content with the simple life with George and the Basays. On her birthday in mid-May, Sarakinis is planning a seven-course meal and sharing it with the Basays.
Asked about her wardrobe that could rival a boutique, Garcia has come to realize that the satisfaction from clothes and jewelry is fleeting. She laughs at friends who post OOTDs for day and night during ECQ.
"These things don't matter now. It's refreshing to be bare-faced and wear slippers," she says.
Meanwhile, party fixtures Connie Garcia and her husband, retired career diplomat Victor, have become religious. The daily parties have been replaced by virtual Masses at 11 a.m. on local television and another Mass at 1 p.m. officiated by Pope Francis.
"I've become a housewife," says Garcia. "I cook lunch and dinner. Victor takes the load off from me by preparing breakfast."  She keeps fit by joining the online classes offered by Gold's Gym.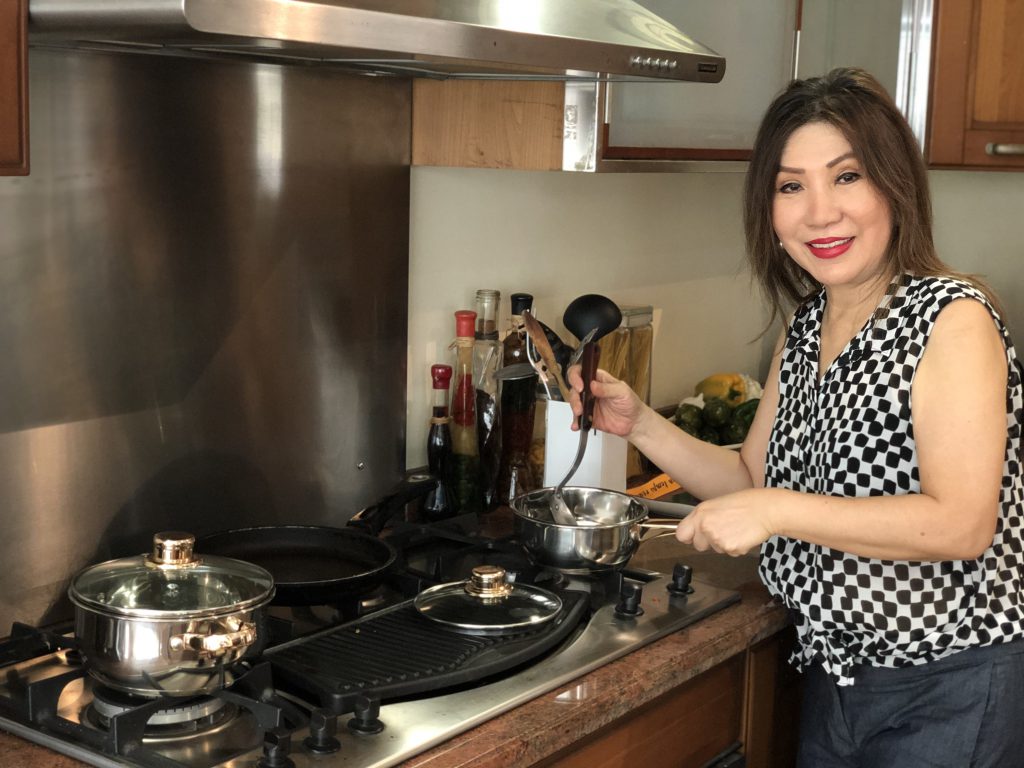 The quarantine life was a wake-up call for her. "I just look at my gowns and head dresses," Garcia says with a laugh. She observes that the crisis is asking people to withdraw from materialism and focus on spirituality.
"We have to become humble and show compassion to those who are suffering. It is also the time to express gratitude for the things we have taken for granted. I have Skype calls with my children and grandchildren. We can die any time. That's why it's important to be closer to your family and to God," says Garcia.
Night owl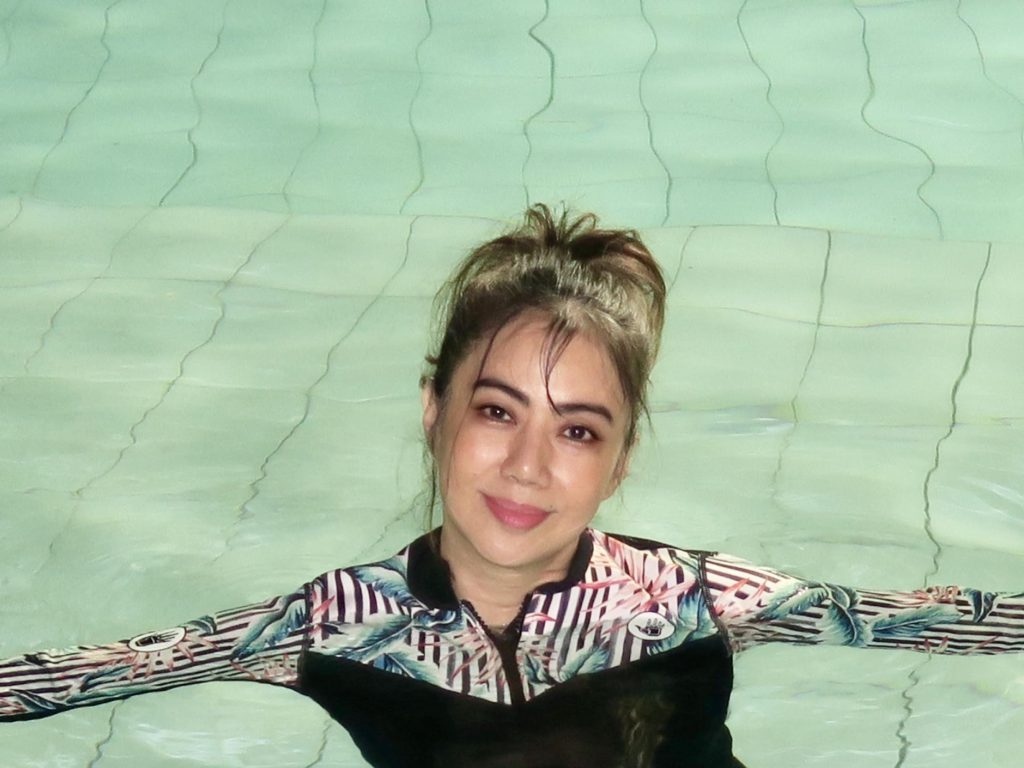 In early March, Agile Zamora had prepared her party wardrobe for the summer nights, and her gowns for the wedding of Richard Gutierrez and Sarah Lahbati and for the annual Johann Strauss Society Ball in May. With the extended lockdown, the clothes will have to wait for better times.
She experienced a turnaround. Instead of talking about her beauty regimen, Zamora gives tips on staying healthy, such as wearing a necklace with an air purifier and indulging in regular oxygen therapy injections to boost her immune system. Eye makeup is emphasized, since lipstick will smear under her mask. Her frequent FB postings of parties have turned into notifications about friends who have died of COVID-19. She likewise asked the Daily Tribune to put her society column on hold in deference to the times. "Let's give the space to stories about COVID-19 for now," she says.
Zamora adds that her habit of flitting from one table to another in parties has been channeled to exercising in her home gym and learning dances from online tutorials. "I can't sit still for a long time," she says.
Between midnight and 2 a.m., she swims 50 laps in the family pool. "Nobody was swimming for over a year. I finally got to use it," she says. Instead of being caught between society factions and hobnobbing with other socialites, she bonds with her family, the helpers, and the animal menagerie and catches up with various Viber groups.
"I don't get bored. There are lots of things that can entertain me at home. I've got an aquarium to look, at or I can be with my dog and parrot," she says.
In the past, Zamora slept at 10 a.m. and woke up in the late afternoon to get ready for the cocktails and dinners that ended after midnight. Since the lockdown, she sleeps at noon and wakes up at 9 p.m. and has her "breakfast" with her family. She has been showing off her culinary skills by preparing the family meals for the next day, such as the puttanesca sauce for the pasta, chicken a la king, and the dressing for the Caesar salad.
Zamora admits that the disruption of ECQ has brought concerns about future. "Many businesses lost a lot of money. I'm optimistic that we will be able to bounce back," she says.
Working women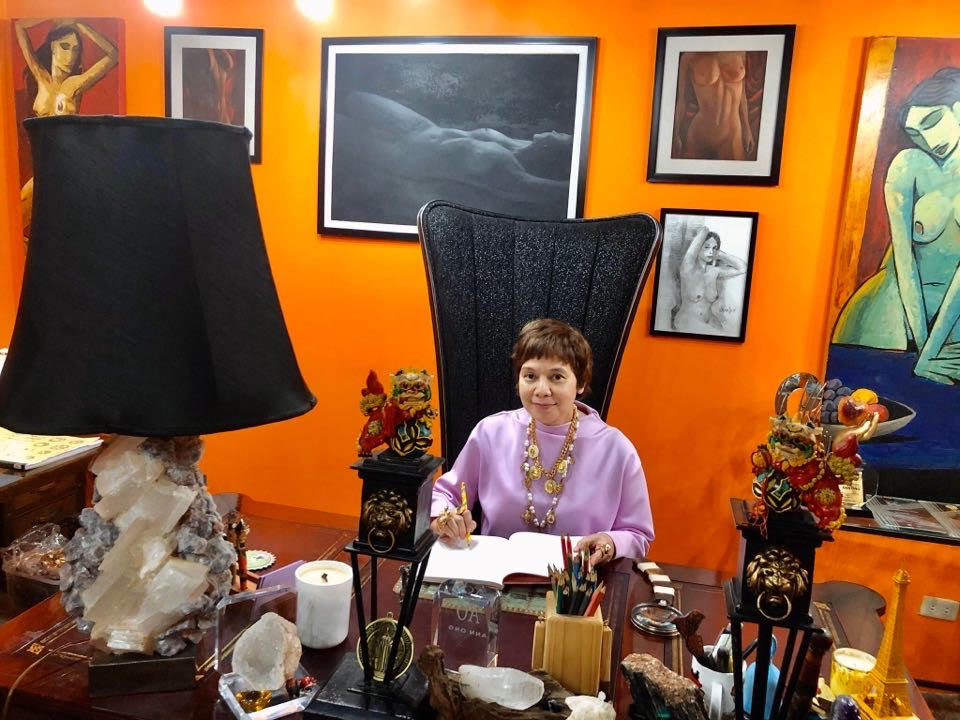 Jewelry designer Ann Ong welcomed the ECQ. Instead of sitting in traffic from her home office in Pasig to luncheons and parties in Makati and BGC, she has more time to focus on her designs. Ong has been producing for foreign clients and for international trade shows. "I have to continue work. It's been my advocacy to provide livelihood to artisans. They need money for their basic necessities," says Ong. She sends her drawings to the jewelry makers in Bulacan through Viber.
As of this writing, Ong is preparing her new collections for the museum of the Asia Society in New York and for an upcoming book, The Jewellery Trend Book Forecast 2022. Italian editor Paola de Luca tapped Ong to present her sustainable designs, which use organic materials, for the book.
The quiet of the ECQ has made her more reflective. She experiments with meditation in order to stay positive. "Since we can't do anything outside, this is the time to go inward," says Ong.
Then there's Connie Haw, Advance Paper Corporation Inc. president and COO, who frequently replenished her party wardrobe on overseas trips. Yet when the lockdown came, she didn't get any withdrawal symptoms. "I got bored with the party scene. This lifestyle is refreshing," she says.
Accustomed to Chinese cuisine, she started learning from YouTube and cooked the meals. She sunbathes to get vitamin D and exercises on the treadmill and home gym to loosen up muscles that become stiff after bingeing on Netflix. While her children still report to the office, Haw works from home.
"The quarantine taught me to slow down and enjoy life," says Haw. Under normal circumstances, she'd hie off to the office in the morning and spend the nights attending socials. "My whole life was focused on business and parties. Now I have more time for my children and grandchildren," says Haw.
The drawback to the quarantine is that her six maids have become quarrelsome. "I have to play referee," says Haw.