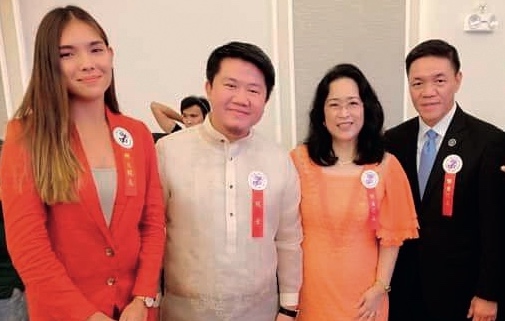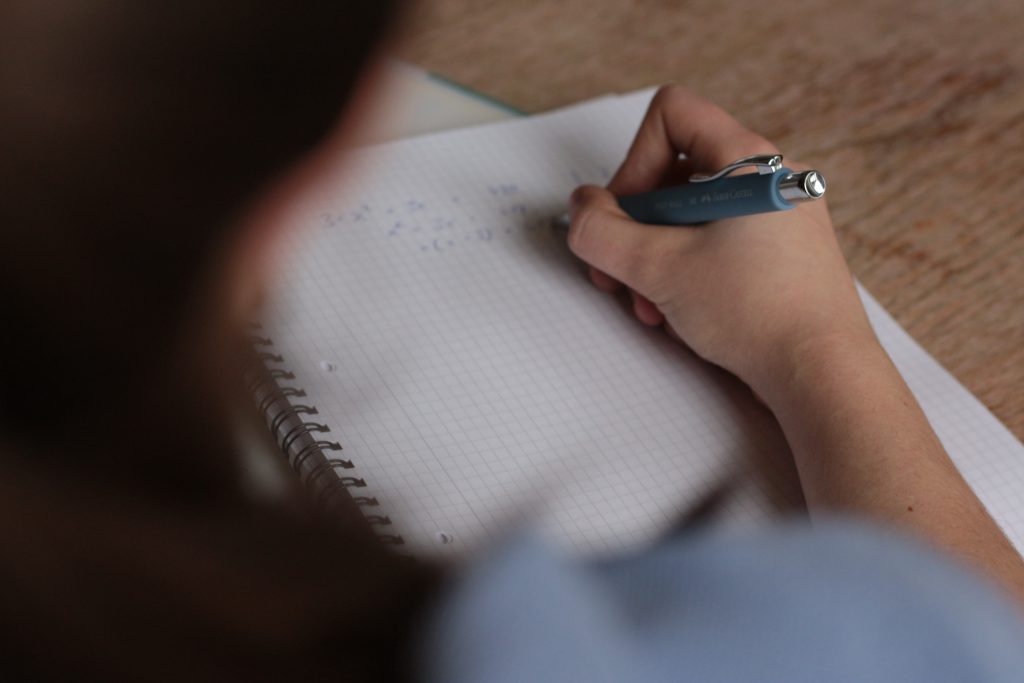 When we were young, my sisters and I couldn't really speak the Chinese Hokkien dialect. We could understand some words and simple phrases and sentences like "Have you eaten?" and basically just answered "ho" or "yes" to everything we were being asked or told. My father would order all of us siblings to speak in Chinese, and there would be dead silence. Sensing he was no longer paying attention to us, we would slowly go back to speaking English and Filipino.
However, we were fooling no one. One day, he lamented to his family doctor, Dr. Jose Yu, his problem about his daughters not knowing how to speak Chinese. His doctor's advice was simple: transfer them from Immaculate Concepcion Academy (ICA) to St. Stephen's High School (SSHS) and he said, guaranteed, we would be able to speak the dialect in no time. Dr. Jose Yu's sister Isabel Yu was a disciplinarian in St. Stephen's High School.
And so my parents made a bold and swift decision, and all their five daughters (from the second to the sixth—Patricia, Joyce, Natalie, myself, and Isabel) were transferred from ICA to SSHS. My eldest sister Linda had already graduated from high school then, and my youngest sister Irene (no. 7) was not yet of school age, so they were spared. I was 11 and going on fifth grade.
I remember my mom had to see the ICA principal to tell her of their decision to move us, and the principal was quite adamant about it. But my parents were unrelenting.
Due to the "lower" standard of Chinese language education in ICA, we were all downgraded in our Chinese classes. In my case, I was downgraded two years for my Chinese class; I was batch '81 and finished only second year high school in Chinese class when I graduated high school in 1979. Back then we had half-day English classes and half-day Chinese classes. We didn't only study Chinese language and literature, we also had math classes conducted in Chinese, and that's how Chinese students earned the reputation of being better at math—because we actually had to take it twice! That's the good part of our education in SSHS.
However, I had to deal with a bit of culture shock. ICA is an exclusive Roman Catholic girls school, and SSHS is a coed Episcopalian (Christian) school. The demographics of the student population in both schools are also different. And so there were a lot of adjustments to be made, academically and socially. It was tough to navigate in a totally new environment.
I remember in fifth grade, our school table was for two students, and my seatmate was the rowdiest boy in class. We were always fighting, as he wouldn't stop pestering me. Luckily for me, he migrated to another country in the middle of the school year!
But I later realized that despite my complaints when I was young, my SSHS experience was so valuable, as it was a microcosm of Philippine life—definitely not life in a bubble, but reality. It was a competitive environment where you learned and developed survival skills. It totally prepared me for my college education at the University of the Philippines, which I totally embraced and valued. Plus, not having to go through Grade 7 saved me one year, so I graduated a year ahead of my batchmates in ICA.
Our school has produced many successful business personalities, and we have featured quite a number of Stephenians in Asian Dragon, such as Barbie Doll's Myrna Yao, one of our cover story Rikki Dee of Foodlink Group of Companies, Florence Ko of Furnitalia, and construction tycoon Christina Cobankiat, to name a few. We have many successful alumnae in other fields, as well.
On July 14, 2019, together with three other alumnae—my batchmate Hon. Winston Keh, Superior Court Judge of San Bernardino County, California, Class of 1979 (Public Service); Erwin Tansekiao, Class of 1988 (Entrepreneur); and Maureen Emily Schrijvers, Class of 2012 (Sports)—I was blessed and honored to receive the Outstanding Alumni Award in the Entrepreneur Category from the St. Stephen's High School Alumni Association during the 102nd Founding Anniversary of our alma mater.  I thank our Class of '79 and officers Roger Tan, batch president, and his team Lina Chioa, Regina Juan, Carlos Ong, Evelyn Thai, and Janette Ong for nominating me, and for their all-out support. I also thank the SSHS Alumni Association, headed by Gerald Uy Chan, president, and SSHS principal Judy G. Tan, Ph.D. and her executive team.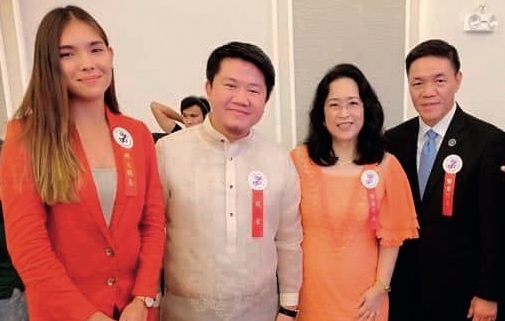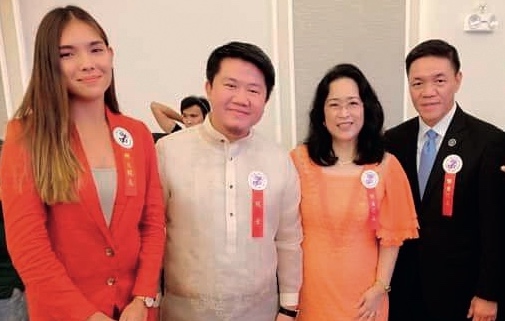 Lastly, I thank my dear parents (the late Julius and Lily Limpe) for their love, support, and encouragement, as well as their wisdom to make that hard decision to pluck us out of our comfort zone and make us swim in a totally new and different environment. It helped me become a stronger person, which prepared me for life's challenges.
I am proud to be a Stephenian, as I am equally proud to be a UP graduate!
Photograph of "A student solving a math equation," courtesy of www.pexels.com
Photograph of awardees courtesy of Olivia Limpe-Aw