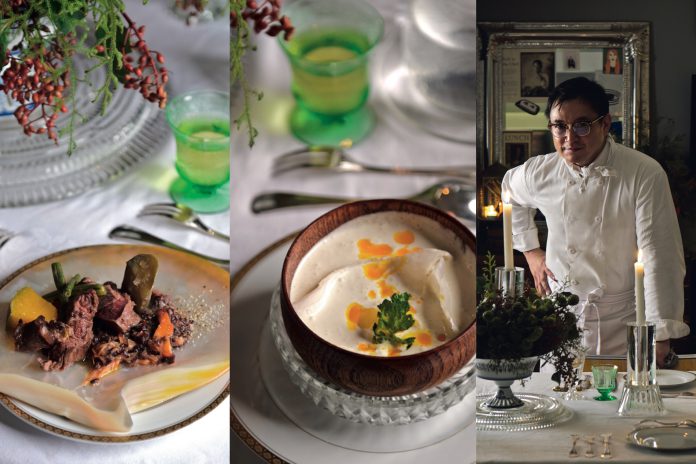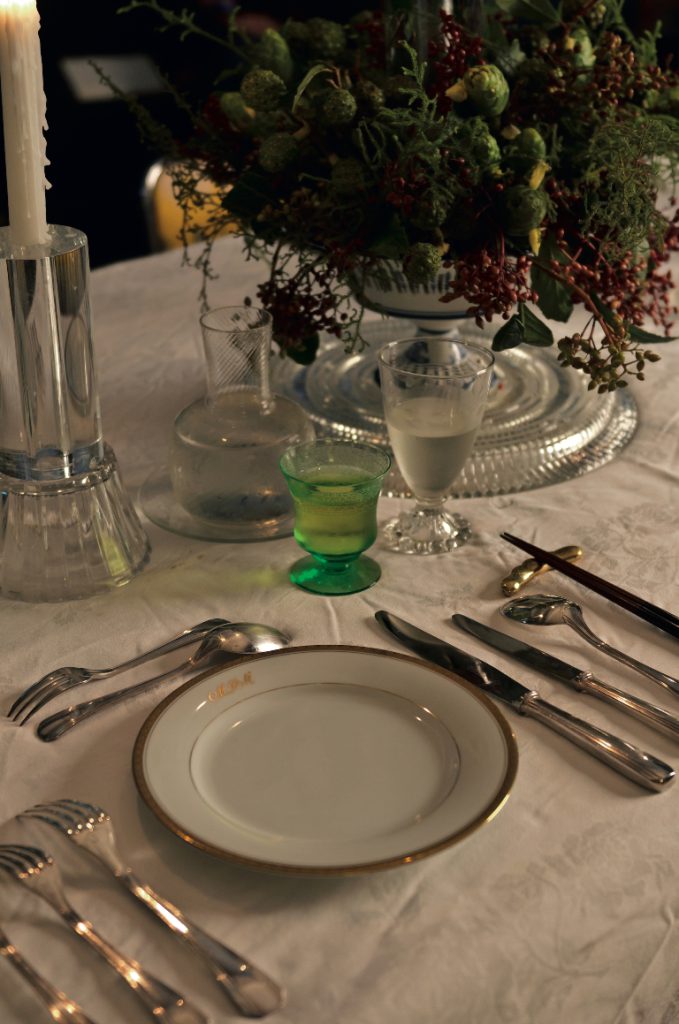 Discreet, private dining rooms in residences have become popular among select circles who like dining in high style, while enjoying the intimacy and coziness of a living room. Private dining is ideal for closing a secret business deal, making a marriage proposal, or bonding with friends and family away from the maddening crowd.
For foodies, a dinner at 6197 Gabaldon in Poblacion, Makati is an experience under the helm of Paris-trained Victor Magsaysay. He highlights rare traditional Filipino recipes and local ingredients executed with modern techniques.
A turning point came in 2013 when Magsaysay became chef and creative director of Ito, a restaurant in South Pigalle, a gentrified neighborhood in Paris. The Le Fooding Guide of the San Pellegrino Group lauded the restaurant.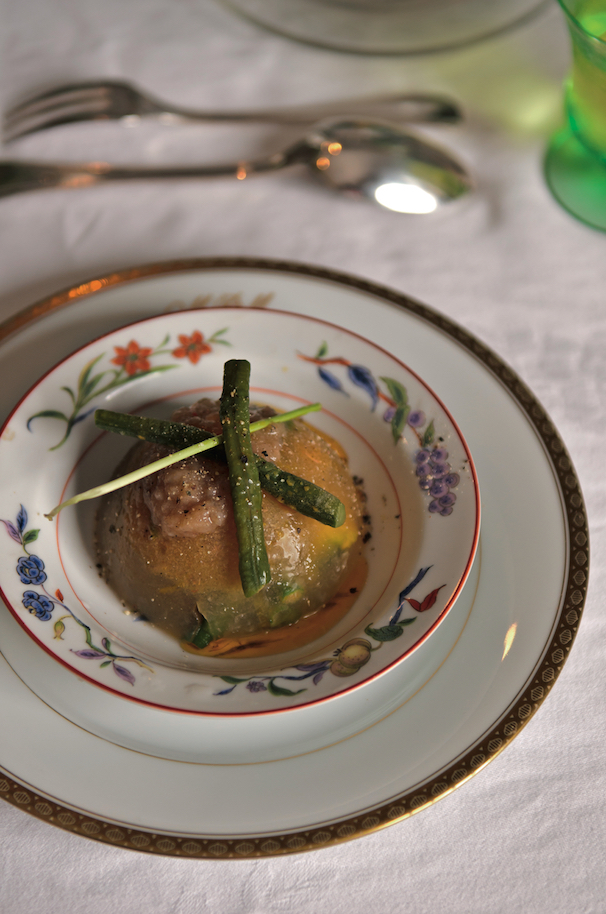 The following year, Le Figaro, one of France's top dailies, listed Ito as one of Paris's top five Japanese restaurants. The French edition of Elle Magazine raved about Magsaysay's miso soup with moringa (malunggay) and small cubes of ube.
"Cooking is a natural talent. If you are doing something different despite not being schooled, people will be interested in your dishes. It all boils down to offering something tasty and unique—something that people have never tasted before," says Magsaysay.
Every dinner is unique, as the room at 6197 Gabaldon is always rearranged to suit the theme. The place is embellished with unique objects, some of which are owned by collector Mark Kooijman. The diners are soaked in a romantic ambience, surrounded by maps of the Philippines from the 17th to 19th century, stuffed animals, and excavated pre-Hispanic pottery. As a visual joke, he displays Spanish surrealist Salvador Dali's artwork Sodomized Meats, which portrays meat cuts on a board walk with human figures in the foreground.
The chef taps Jose Duque, the Brooklyn Museum's former resident florist, to create sculptural centerpieces using local plants.
US-trained designer Vivian Ramsay provides the linens, pillowcases, and the servers' uniforms. Then there are assemblages by Juan Miguel Aquilizan and Jessica Dorizac. Dex Fernandez of The Drawing Room designs the menu cards. Mentor Sharlene Golding teaches hospitality service for fine dining.
"Sharlene makes sure everything is impeccable and correct. She can literally serve the queen. In the end, we are all servants. There is nothing more elegant than solicitous and precise service. This is what I would tell my staff in Paris," he says.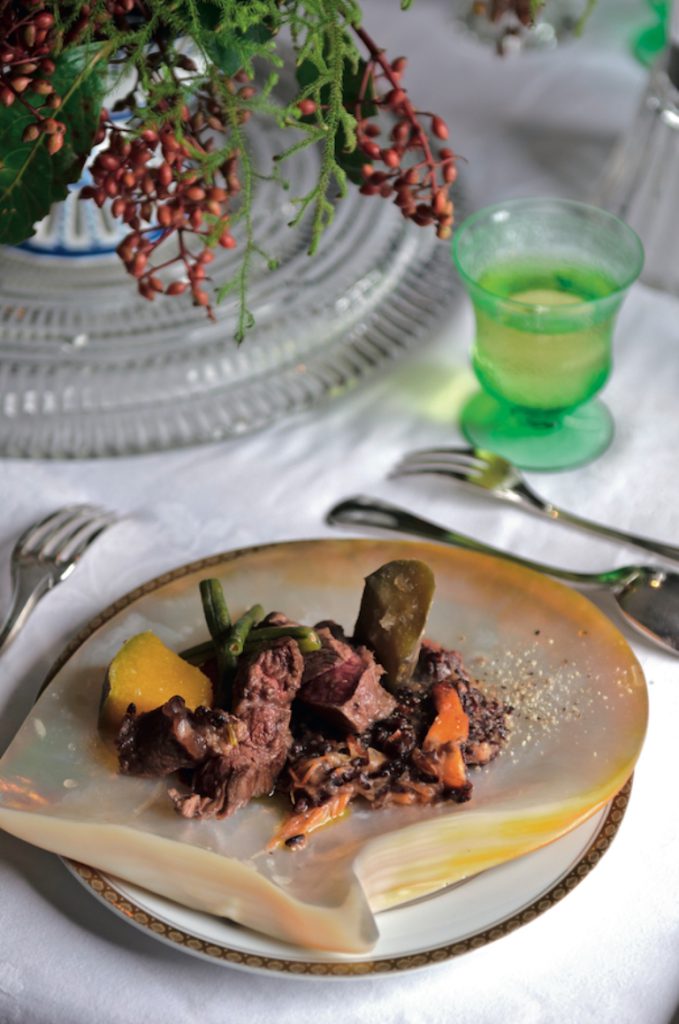 Magsaysay uses research and imagination to create a pre-Hispanic menu that includes seafood, meat, and fowl. The menu consists of heirloom recipes using endemic ingredients.
The nine-course meal starts with marinated silver fish with fish eggs and sesame leaves. Then the palate is titillated by local grouper (lapu-lapu) fillet, stewed in a sour broth and accompanied by local raspberries and slivers of radish.
The Cebuano ngo-hiyong is a local spring roll with banana blossom. The marinated Spanish mackerel is in a sour bilimbi (kamias) chili broth served in a Jon Pettyjohn bowl.
The palate is cleansed with a calamondine (calamansi) granita, sweetened with Madagascar vanilla and muscovado sugar, enriched with coconut yogurt cream, and topped with roasted sampaguita.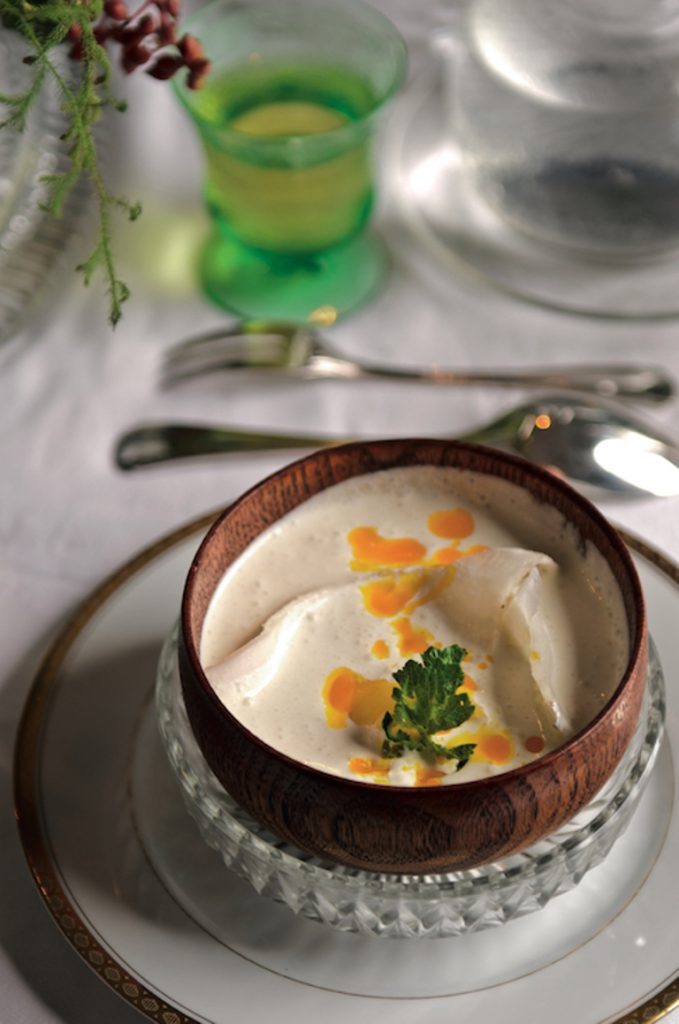 The main course is the premium filet mignon steak with mussels, sesame seeds, and mint. The fowl dish is called Ibong Hiligaynon—a black chicken with annatto garlic infusion and wild rice from the Cordilleras. "Black chicken is an elixir. It has black bones and flesh and white inverted feathers that are flavorful," he says.
The Butuan crab dish is inspired by a recipe from that first-class municipality in Agusan del Norte. The crabs are sourced from the San Diego Farms in Cebu. The coconut meat is mixed in crab fat, stuffed into the shell, tied with a lemongrass stalk, and simmered in coconut juice with ginger, shallots, and garlic. The meat is served in a steamed rice noodle dumpling. "It has all the flavors without the difficulty of scraping the crab meat from the shell," he says. The food is styled on an antique shell from the Pardo de Tavera collection.
For the Asian Dragon shoot, the chef produced a coconut cream native radish velouté (a buttery sauce). The salad consisted of native sweet river shrimp and vegetables en gelée (jellied vegetables), and a steak with fermented rice and mussels, snake beans, and squash. They were elegantly served in family heirloom dining ware.
At this writing, Magsaysay is experimenting with his grandmother's dinuguang manok (bloodied chicken) with local oregano. "You need fresh chicken to get the blood. I will find a way to refine it. It must look elegant," he says.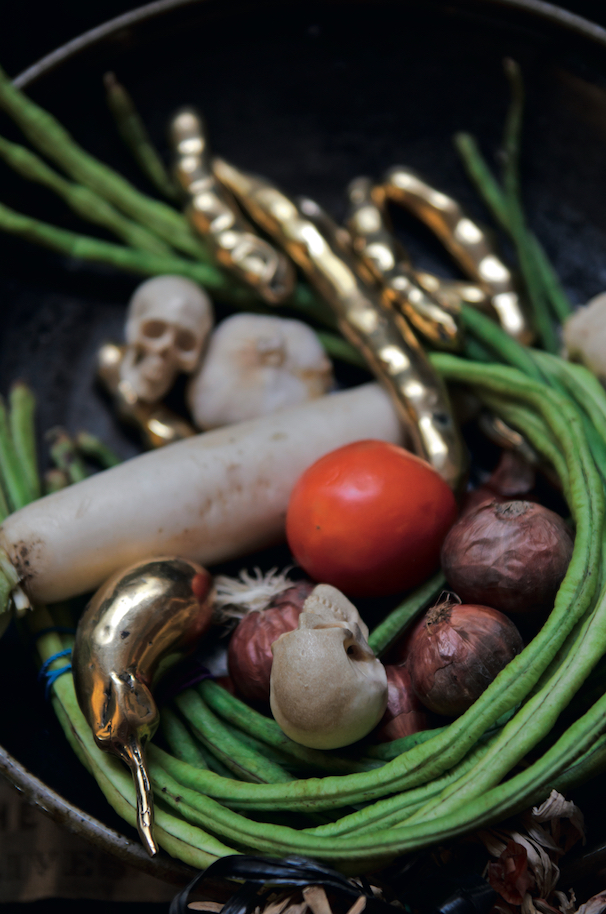 He orders from Backyards Farms, which specializes in pasture-raised chickens that are free to roam outdoors to eat fresh food.
On his exotic dishes, Magsaysay explains, "I grew up with biasong (endemic lime) flown in from Butuan and dried fish from Palawan. I had the best from the Philippines. I didn't realize that my mother had a complex set of logistics to get them to the table. I thought these were normal until I started sourcing my own ingredients. This is serious business," he says.
"I don't believe in foie gras. I give what's special. We can give pride to our own land if we do something extraordinary. Wow them with something that they don't see anywhere else."
Photographs by Kai Huang