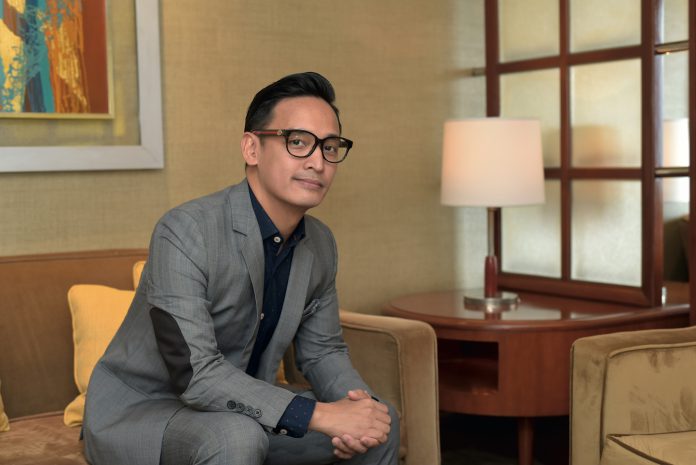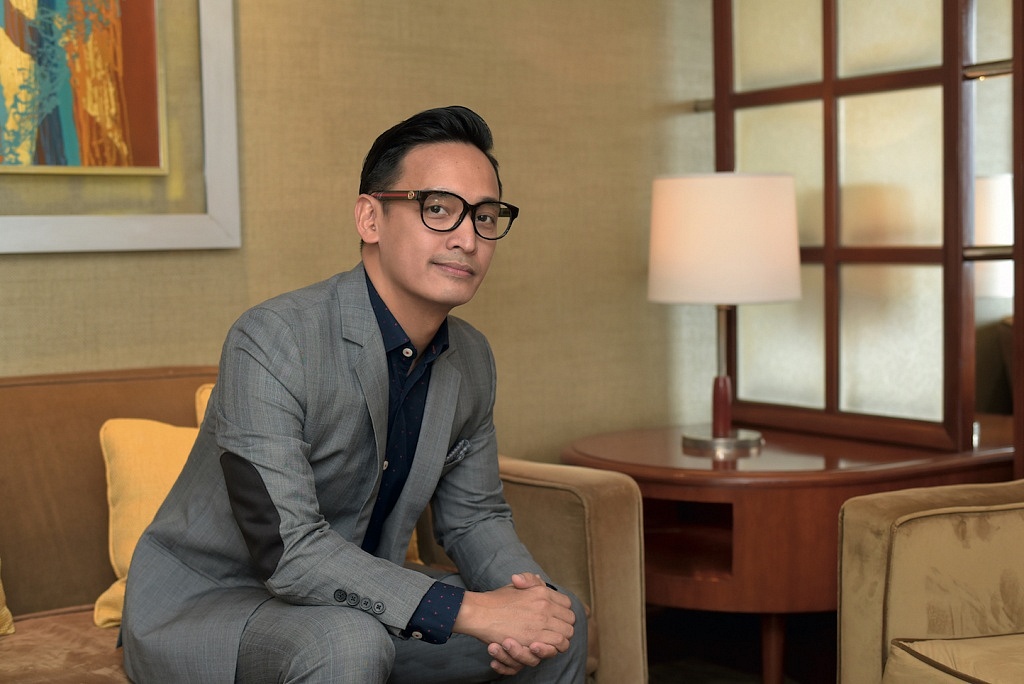 Type "kim policarpio" on Google and the search engine displays links to stories on what is perhaps his most high-profile project to date: putting together a professional basketball player's condominium unit in Bonifacio Global City.
But celebrities make up only a small segment of his clientele. A majority—"99 percent," he says—are affluent Chinese-Filipinos, a niche market he came upon through referrals. Though he doesn't remember who his very first Chinoy client was, he does know he's feng shui-approved.
House blessings, he says, are the ultimate litmus test. When someone doesn't say "Wow!" my talent fee is refundable, Policarpio half-jokingly tells his clients during the contract signing. Luckily, that has never happened.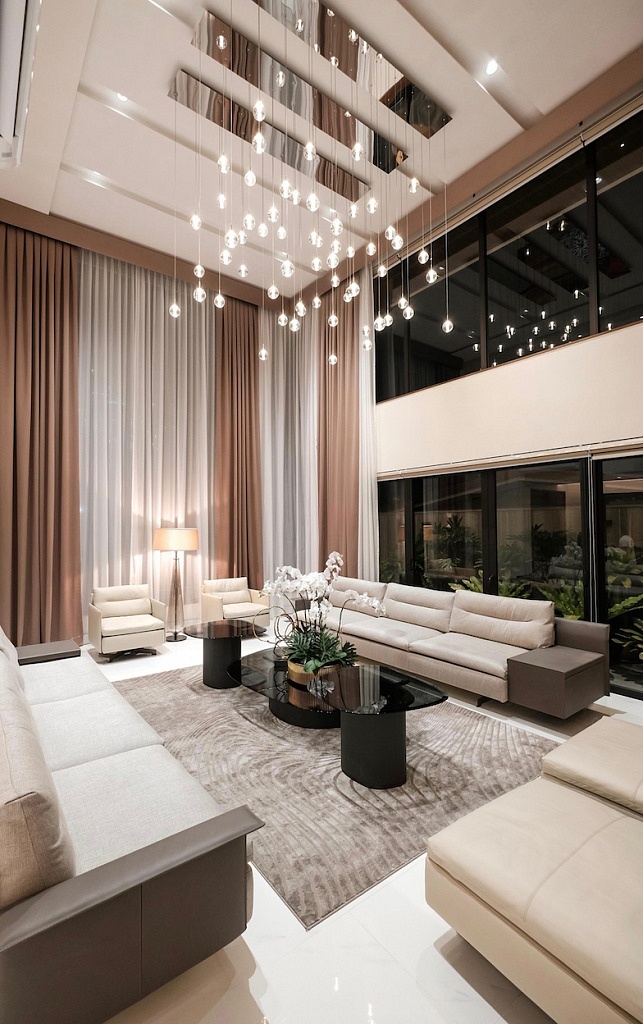 "A house has to reflect you, not me, and what image you're trying to project," he will tell them. "I just enhance what you want. The house has to have your character. And I want you to be happy."
For all the extravagance he encounters in his work, Policarpio is a practical designer. He will learn everything he can about a client, including his or her particular lifestyle and how the house fits into it. Even if a client has the budget, he won't push for six-figure furniture, offering more affordable but just as attractive options instead, especially if they're decorating a place for lease. If a client really wanted to splurge, he'll recommend they put their money on artworks, as they instantly beautify a home and appreciate with time.
Despite being exposed to opulence on a daily basis, Policarpio has moments when he can't believe how he's treated like family by his wealthy clients—or that many are willing to spend millions on a single piece of furniture. Now dressed tastefully in designer wear—his sharp suit is by Bergamo, his spiked sneakers from Gucci—he used to rely on thrift stores (ukay ukay) for his wardrobe.
Born poor, the youngest of three sons of a mechanic dad and homemaker mom originally wanted to enter the priesthood, but feared he would mispronounce names and words during Mass.
"But I can do the homily!" says the former sacristan. He also wanted to support his folks, having known what it's like to miss meals and go to school without money.
Policarpio then tells a story that even his mother doesn't know. During one particular New Year's Eve countdown, his mother, who was initially nowhere to be found, came rushing into their home in Pasay carrying the family's Noche Buena: five dented apples in a flimsy plastic bag. To cheer everyone up, Kim danced and chanted, "Apple, apple!" but once in his room, he let himself have a good cry.
Today, he arranges for family to spend Christmases and New Years at the Makati Shangri-La, a hotel that he once dreamed of entering, and figured the only way he could was if he worked there. The young Kim must have applied for 10 different jobs, and was rejected for all of them. "Later, I would joke the former general manager that he never hired me for a job," he says. "He said, 'Mr. Policarpio, I knew you would be our valued client so I did not hire you!'" Policarpio also gets sentimental when he sees apples, which his clients send him by the box.
Although he doesn't consider himself artistic, he certainly showed great inclination for it. The management major of International Academy of Management and Economics at Colegio de San Juan de Letran was a working student who created Christmas wreaths, which he sold in banks. He also managed to find steady employment creating the setups for a high-end store, after impressing the owner with an audacious "I'm sorry, Madam, but you can try me, I'm good," when he submitted a stick drawing of a bahay kubo, mountains, and a rice field—his interpretation of a summer theme for his exam.
His break came when he was putting together Christmas décor in the house of his mother's cousin. Dr. Eddie Hidalgo, a close relative of the family, happened to be there and chatted with him while he worked. The next day, he called Kim's mother and told her he would sponsor her son's interior design studies in the US for nothing in return.
Policarpio politely declined the offer, reasoning he needed to be home to keep his family together. "People will always ask you where you studied and graduated. Even if you have talent, no one will take you seriously," the doctor said, and made another offer: to support Kim's education in the Philippines.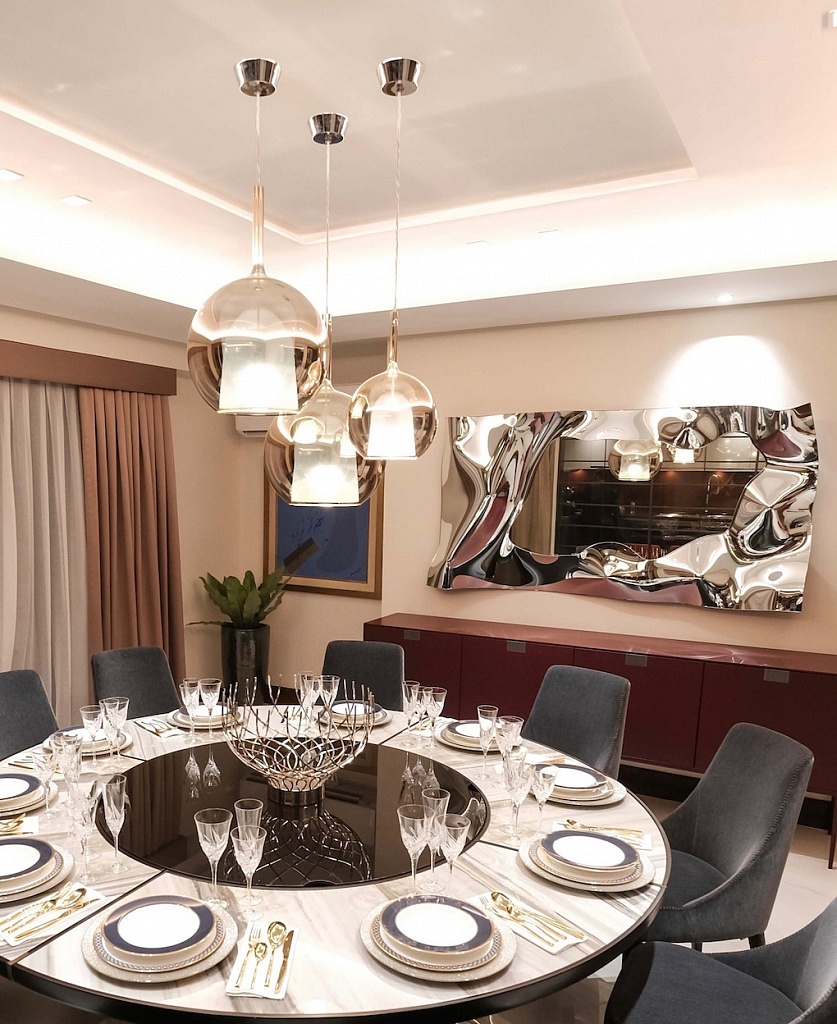 Which is how Policarpio landed in the Philippine School for Interior Design. Academically, he did poorly in written exams, but was an asset in group work, putting together high-scoring projects using materials supplied by his classmates—socialites and ambassadors' wives.
That talent would lead him to form Metro Heritage Interiors Corporation, a company that has since expanded to include construction services. "Work should be fun, it shouldn't feel like a burden," says the boss who describes the mood in sites as "sobrang saya. Super saya. Pakain all the way. Parang gimik, I really look forward to it."
But don't make the mistake of treating work time like playtime, he warns. Policarpio is a perfectionist with integrity, and he expects as much from his team.
Meanwhile, making himself available to clients at all times of the day has seen his role in their lives evolve. Policarpio has helped husbands plan surprise anniversary and birthday dates for their wives, and even represented his clients in Parent-Teacher Association meetings!
As always, simple things give him joy. Policarpio wants to continue his habit of attending Mass daily, professing an attachment to certain churches because of the memories and prayers (either of thanks or for help) associated with them.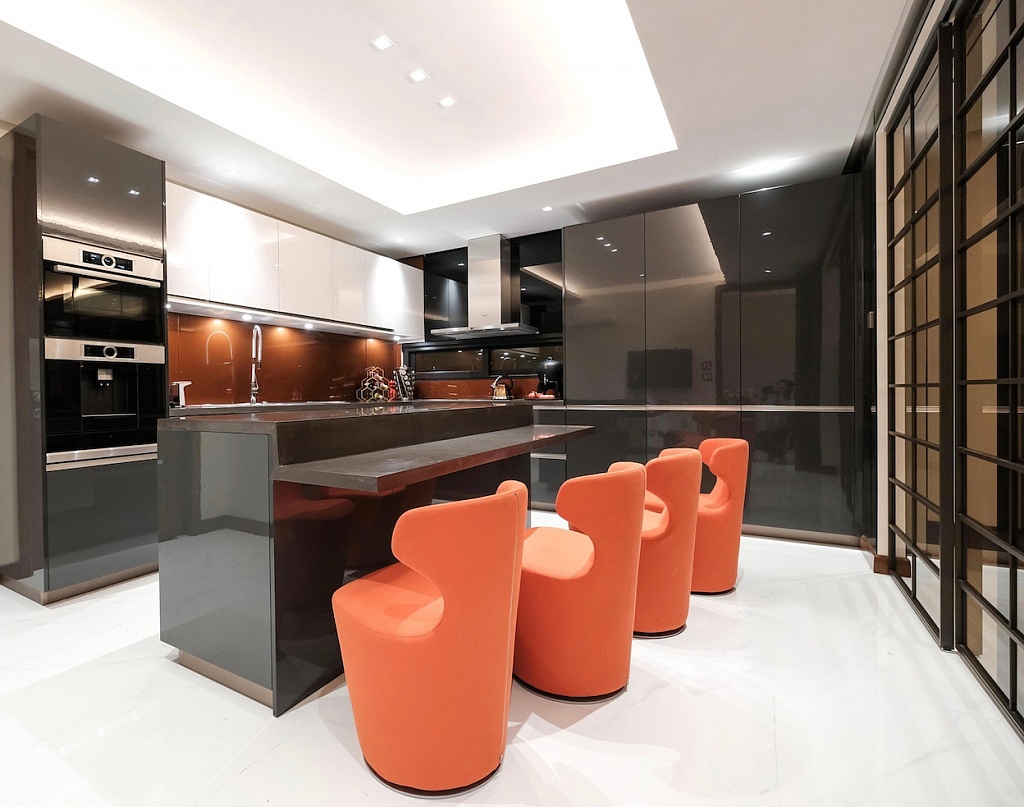 His home reflects not only his love for art (his favorite is Oscar Zalameda), but his love for family. His fridge resembles the industrial-type coolers of supermarkets and convenience stores, fully stocked with a wide variety of food and drinks.
"We can have a party anytime—kahit one month straight," he says. "I want my house to be for everybody, so I make sure everything is there."
Portrait by Andrew Co
Project photos courtesy of Kim Policarpio