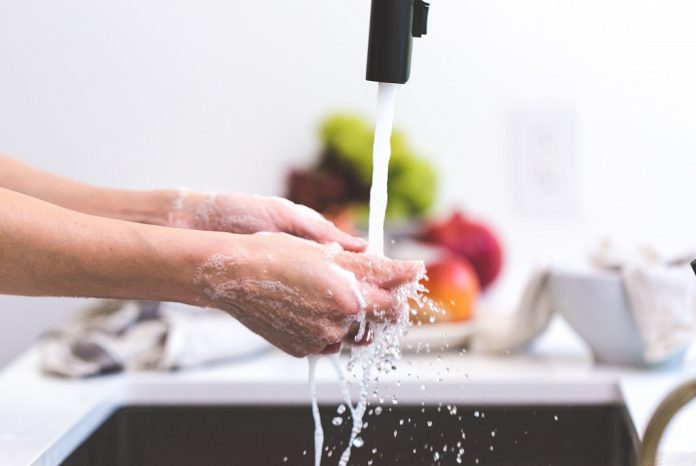 We know very well how difficult life can be with a water shortage. The experience is still fresh in our minds.
Early April 2018, at the peak of our water crisis, I furnished Malacañang a copy of our Archipelago Ecosystem Development Foundation's project study entitled "Water Harvesting: A System to Boost Fresh Water Supplies for Domestic, Industrial and Agriculture Use," which we submitted to the Department of Environment and Natural Resources some 22 years ago (August 4, 1998).
While our water reservoir capacities have essentially remained the same (the La Mesa and Angat dams, which supply Metro Manila). It seems that our only saving grace (water-wise, but which is not good for the country) is that the agriculture sector has contracted and is no longer what it used to be in 1998, due to the failure of the agrarian reform program. Our industrial sector is also down, since we import so much food now due to the multilateral trade liberalization policy of the government, which slashed tariffs over a six-year period.
So what are we to do?
One of the secrets to making water go further is to reduce evaporation and increase run-off. And the basic way of doing this is to collect and use rainfall as near to where it falls as possible. The process is known as water harvesting, an activity likely to become just as important as food harvesting in the years to come. Indeed, in many places of the world, food harvesting is not possible—and never has been—without water harvesting first. Many traditional societies survived with sophisticated water harvesting techniques that stored flashfloods, the briefest shower, and even the night's dew for future use. These societies flourish in some of the most hostile environments on the planet.
Henceforth, we must learn to conserve water and better yet, find innovative means to source much-needed water supply. Using harvested rainwater during the rainy season enables our dams to reach their ideal water levels sooner, which will ensure that we have enough water during the dry season.
We have found rain harvesting to be very useful in our operations, not just in Metro Manila but also in the provinces we operate in.
For households, I have seen communities in small islands in Cebu and Tawi-Tawi with no fresh water supplies who practice rain harvesting. Residents told us that it was a Japanese resident of the island who taught them how to do it. They simply divert water collected from their roofs to a cement container right below the downspout.
I had a conversation with Architect Miguel Guerrero of Green Architecture Advocacy Philippines, and they have developed roof designs that act as funnels that don't require down spouts, so water can be directly collected in the container.
Even our rice terraces in the mountain province use the concept of rain harvesting, wherein the rice paddies act as water catchments, and whatever excess goes to the next lower level of paddies. It is truly an engineering wonder.
Rainwater harvesting offers a practical and immediate solution to the country's water supply problem, the lawmaker from Aurora said.
"While we all wait for the construction of new dams, which may take years to complete, LGUs (local government units) should practice rainwater harvesting because it is a practical solution that will have direct impact on the grassroots," he pointed out.
According to Angara, rainwater harvesting is done in India, Malaysia, Thailand, and Singapore, and has proven quite effective. "Why shouldn't we implement the same, especially since we get an abundance of rain?"
Why we aren't implementing it is because there is a long history of what Prof. Malin Falkenmark, a globally renowned water expert, calls "water paralysis." Most often, water scarcity is not the issue, but "water blindness."
In every development project in the future, a specific provision for water must be included, and the cost of every project compared in terms of water saved and water gained. Somehow, more water must be harvested from the wet season to lubricate life in the dry season. Inevitably, this means more dams and reservoirs. Ways will have to be found to build smaller structures with less devastating effects on local populations.
We're not starting from zero, since we do practice rain harvesting here and there. We just need to get more people to get into it. And the best part is, we have so much rainfall. If everyone does it, our next problem would be how to sell our harvested rain to the MWSS, so that they can do the water filtration and treatment and supply everyone with the water we all need for domestic, industrial, and even agricultural use.
Fresh water is the blood and the lymph of the geophysical system. Water security is key to food security, and with over 100 million mouths to feed, it is crucial not just for the well-being of our citizens, but for the survival of our nation.
Photograph courtesy of pexels.com