Kayne Litonjua wasn't born yet during Marikina's heyday as the Shoe Capital of the Philippines from the 1950s to the 1970s, or the floundering of its manufacturers with the arrival of cheap, China-made goods in the '80s.
But the 27-year-old is very much around and involved in Marikina's resurgence as the center of high-quality handmade leather shoes today.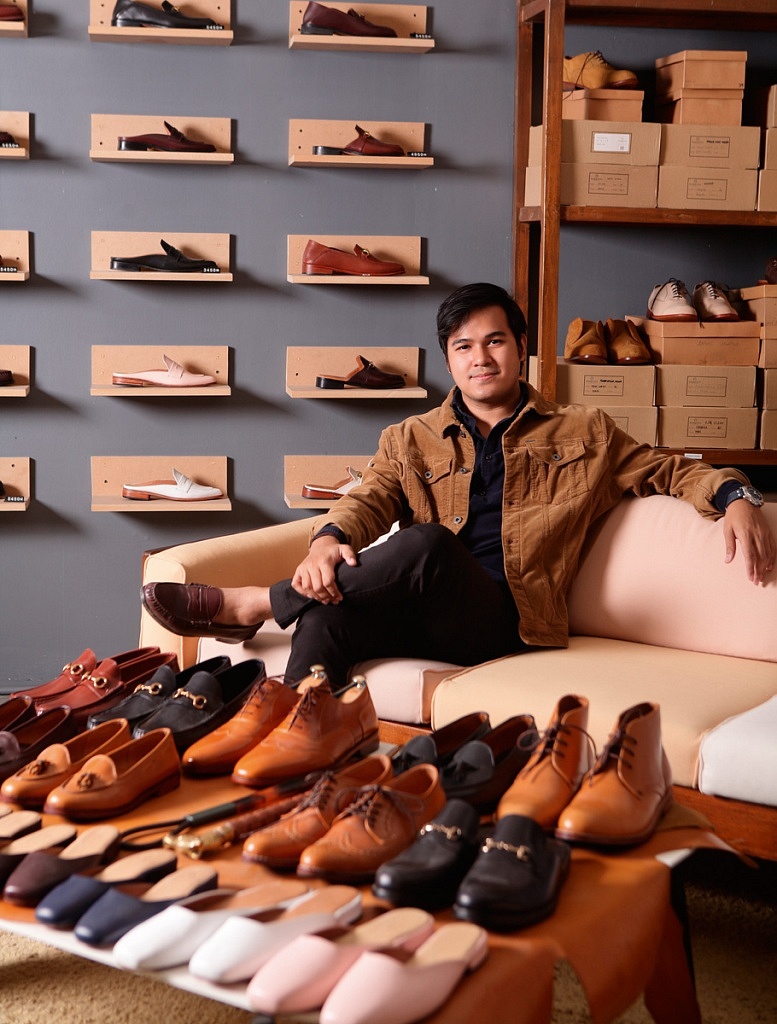 "We want to own Marikina as a space because it was one of the booming industries back in the early 1900s and the tiger of the shoe industry in Southeast Asia," says Litonjua, co-founder of shoe brand Marquina Shoemaker, together with friends Juancho del Rosario and Patrick Kahn. "It's an exciting industry to be in and we're learning to grow in it. It has such a rich history, and there's so much potential to showcase Marikina and its shoe-making craftsmanship to the world."
Offering classic men's leather penny loafers and moccasins, the guys accepted no more than 20 requests a month and had the orders handmade by cobblers in Marikina. "It was more of a test-and-learn kind of thing where we sold to our classmates," he says. "We had no capital but we didn't really need it because as a made-to-order business, we were getting our margins beforehand, when clients pay to have their shoes made."
More testing and learning were to be had with the launch of Marquina Shoemaker in 2016. To find the right sapateros for their startup, the guys simply went to Marikina and asked around. It was an eye-opening experience, to say the least: modest-looking houses from the outside revealed bustling boutique factories inside, and suppliers, as good as they were, were not always on the same page as the fledgling shoe entrepreneurs.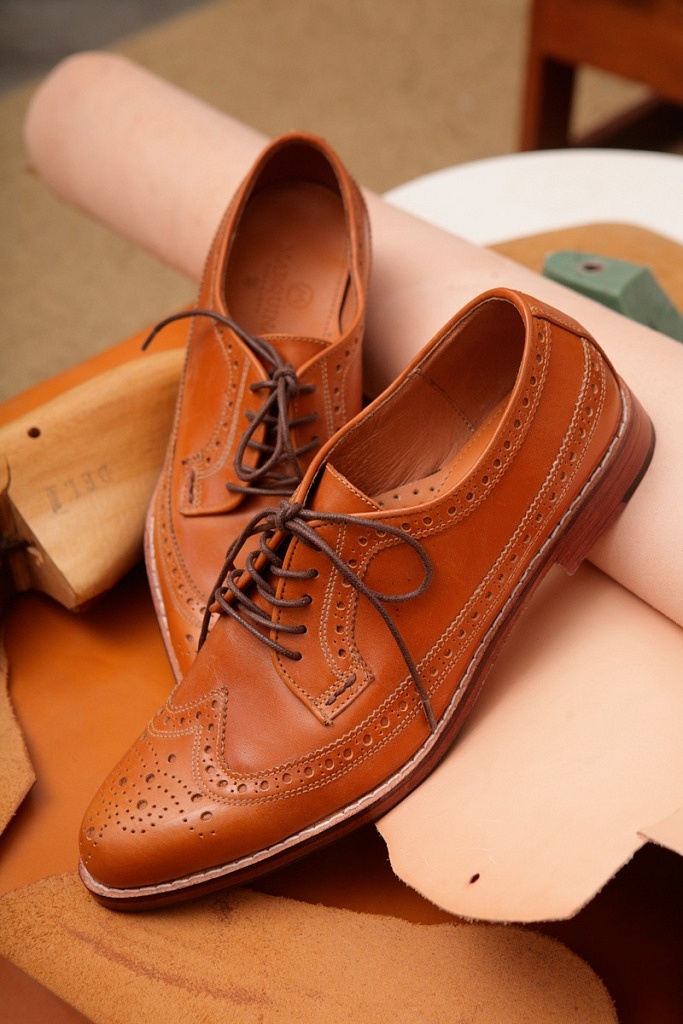 After numerous trials and errors, the guys finally hit their stride late last year when they came across a group of craftsmen who matched the standards they were trying to uphold. "It's about finding your A-Team, your Marvel Superheroes, your Avengers," he says.
Styles are streamlined to the tastes of the brand's founders and its consumers—from yuppies and stylish millennials, to members of the tito and tita set, and even foreigners like the Japanese nationals who visited the shop after Marquina Shoemaker was featured in Nikkei Asian Review. Through its website, it has also received orders from the US, Canada, Belgium, Hong Kong, Singapore, Australia, and New Zealand.
"Our tagline is 'Walk This Way,' but it doesn't mean you have to be maangas (haughty)," says Litonjua. "It means support local. These shoes were made in Marikina, and we want you to walk this way and support the industry and the Philippines."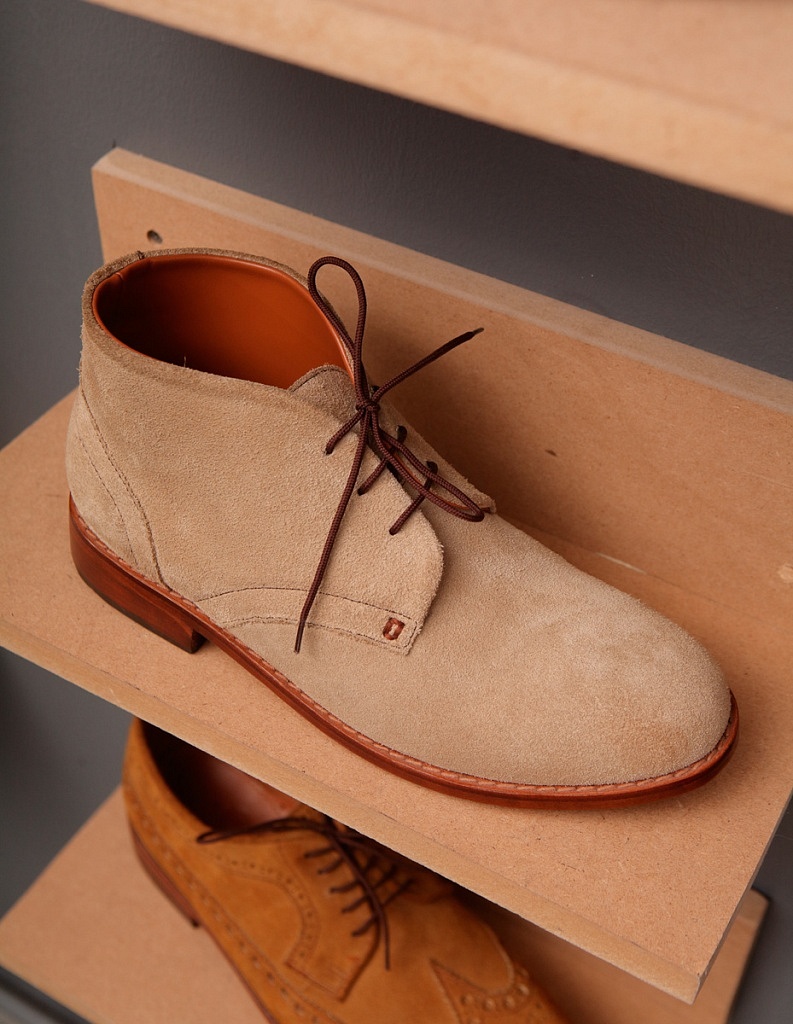 Promoting Marikina's shoe industry remains closest to his heart—especially with the knowledge that it takes several skilled artisans to make a single pair of shoes. He hopes to come upon a grassroots program that will pass on the shoe-making craft to the younger generation. "We need succession-building, and I want to get involved because it will benefit us and others," he says.
"My admiration for shoes is no longer linear thinking," says Litonjua, who reckons he owns about 40 pairs. "Now I admire their details and have a multidimensional appreciation for them."
Photographs courtesy of Jovel Lorenzo