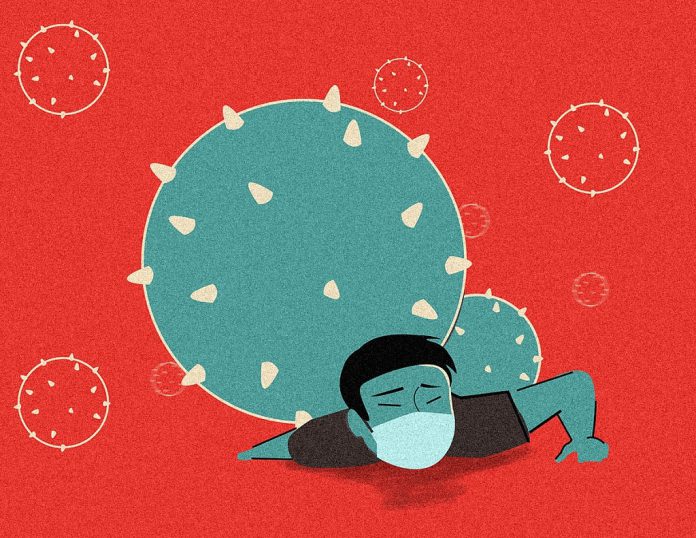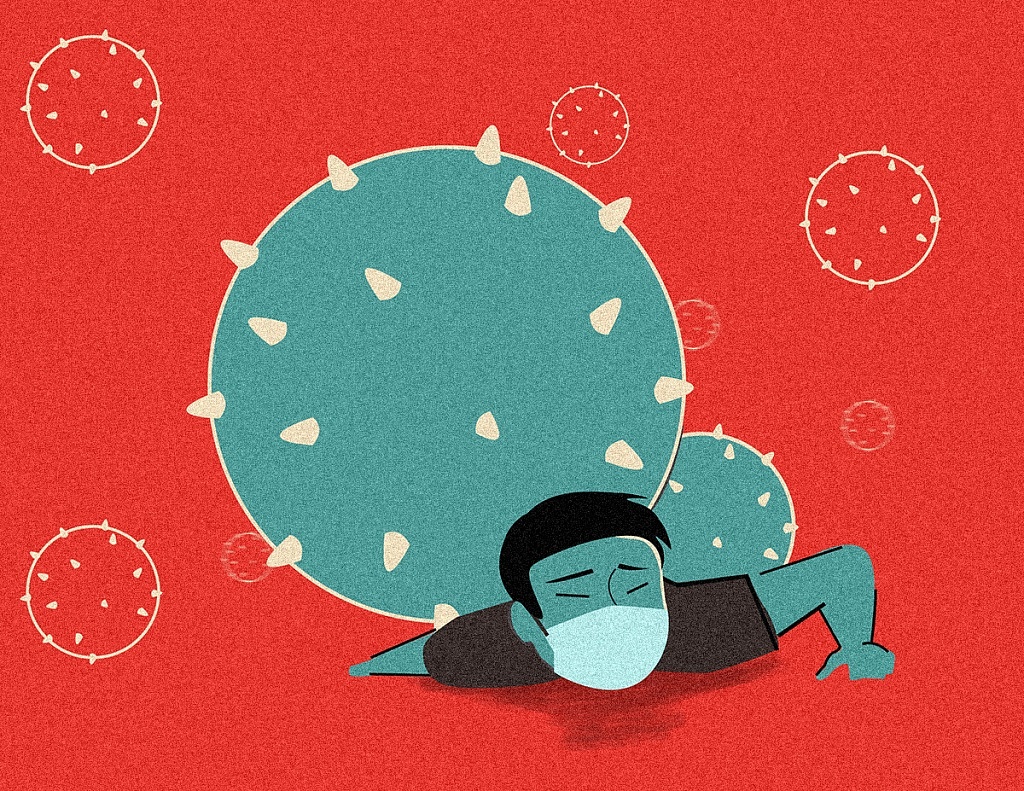 The entire Wuhan region of China on lockdown. Countries in Asia in the grip of fear of infection, and numbers of deaths going up. Governments unable to build trust. Panic buying of goods and masks. Cancellation of classes. Quarantine. Travel restrictions and repatriation.
Does this sound like a science fiction dystopian movie? This is a current real world drama called the Novel Coronavirus (NCoV) of 2019, unfolding right in front of us. It's touted to be the next pandemic; the World Health Organization (WHO) has not declared this as such, but called it a PHEIC, a public health emergency of international concern, under the rules of the International Health Regulation (IHR). This declaration was in anticipation of possible global transmission.
We recall the history of the Spanish Flu in 1918 that reportedly killed over 50 million people. And we are reminded that pandemics occur in cycles, and that experts have repeatedly said it is not a matter of if, but when it will happen again. We recall the experience of SARS in 2002-2003, and Avian Influenza H1N1 in Asia. The world weathered them and pledged to be more prepared next time around. But we are not prepared now.
In early 2019, WHO already informed the global community that one of the 10 global health threats was a global influenza pandemic. But when this Novel Coronavirus came about, society panicked, governments grappled with the issue, not really knowing what to do, and various experts came up with observations and analyses. It is really because we are facing the unknown, however, that people fear this new disease, in spite of the reported fatality rate of only 2 percent. This is not as high as SARS, with fatality rate of 10 percent, and MERS-CoV at 35 percent.
What is the Novel Coronavirus? News of an unknown new virus surfaced some time in December 2019, manifesting as pneumonia in a cluster of patients who were in a wholesale seafood and animal market in Wuhan, Hubei, China. There was talk of a zoonotic disease, meaning infected animals like bats or snakes were passing a form of virus to people.
Later, through scientific research and gene sequencing, it was determined to be a Betacoronarivus, different from SARS or MERS-CoV. The Novel Coronavirus of 2019 is the seventh member of the Coronavirus family that can infect people.
The transmission infectivity of this virus is explained by the mathematical model of R0 2.2. What this means is that one can predict the likelihood of spread, assuming there is no intervention, as one case infecting an average of two persons. Please note that this is not a constant number, and may change over time. If intervention is carried out—for instance, quarantine—the number can go down to 1 to 1.5. The incubation period is rather long, at 14 days.
How does this compare with the seasonal flu? The Novel Coronavirus is new, and we do not completely know how it will behave. It is a wild card, in some ways. The numbers for NCoV are not as high as other infectious illnesses. The clinical manifestations reported for this infection are common fever, cough, and shortness of breath. Only about five percent of patients in the study reported sore throat and runny nose, and only one to two percent reported diarrhea, nausea, and vomiting. Some 14 percent were classified as severe in China, according to WHO data.
This is also the season for the adult flu. This is a global thing. The seasonal influenza is also worrisome, with more cases reported despite vaccines. It is estimated that the flu has caused an estimated 19 million illnesses, 180,000 hospitalizations, and 10,000 deaths this season, according to US Center for Disease Control. Typical flu signs and symptoms are fever, cough, sore throat, muscle pains, runny nose, headache, fatigue, and abdominal conditions like diarrhea. Recovery takes about two weeks or less, but complications like pneumonia can happen.
What about misinfodemics, the spread of a particular health outcome or disease facilitated by viral misinformation? When the news was announced in January 2020, there was much speculation that this was a product of bio-weapons research, and that China knew about the local spread but kept silent about this epidemic. Soon social media started to repeat what was said and rumors spread within a short period of time, creating fear and panic.
Without so much as a fact-check, people merely passed on what was posted in their social media groups. Social media posts about suspected cases in both private and public hospitals were not accurate, but still got spread around. This may be because people believe in the power of information, even if it cannot be validated. And perhaps, due to general mistrust of governments and people, naïve and gullible folks tend to believe the worst-case scenario. People by nature are afraid to get sick or die; that paranoia can take a strong foothold. Sinophobia has also been clearly seen in some sectors of society.
The abuse of social media, and transmitting information quickly without checking if it is a theory or a validated fact, has led to draconian policies such as travel bans. Travel bans have not been proven to be an effective way to contain previous infection. Naturally, travel bans lead to disruption in business and society.
Earlier, clinicians were worried about the possibility of transmission from asymptomatic persons, or that this can be passed on from people who are not exhibiting signs of the flu. With the publication of this bit of information in a single report, widespread fear and changes in public health protocols followed. This was later proven to be not the case. The passing on of infection from asymptomatic patients is a rare event.
However, business opportunities grew in other areas. Disinfecting pills and equipment became popular, whether these were effective or not. Face masks were sold at exorbitant prices. This reminds me of the concept of the Phenomenon of Epidemiological Fallacy: When people report events, they actually change that event.
What should we do? Authorities and experts have repeatedly called for calm, and to check only official sources of information, namely WHO and national government authorities. Their advice to practice some social distancing is a sensible one. This means avoiding large crowds and events. The use of protective masks is for those in high-risk situations (working in hospitals, frontliner service crews), and is not for all people. Boosting immunity to protect from this and other forms of infection is also called for.
Serious handwashing and modifying human behavior such as touching the face, eyes, and mouth are some of the more practical and useful advice for the public.
We believe that if information is correct, timely, and shared with the public, citizens will make the right decision. Science education has to be strengthened in children at a very young age, to cultivate their curiosity to ask the right questions.
In times like this, credible leadership and trust are called for. This is really part of risk management and communications work.
A holistic government and community approach is the best defense. One of the challenges is how different agencies of government can work together to speak in one authoritative and authentic voice of reason. This cannot be the sole obligation of a health department or ministry. They may be given the mandate, but surely, the machinery and instruments of other government agencies have to assist. Expert advice has to be integrated, and not given piecemeal. Strategy and operational implementation have to be aligned. This means a government edict should be accompanied by a sensible approach to execution, without creating undue panic.
In the last few years, we have seen the erosion of public trust in public health. Many do not understand the sacrifice health professionals have to make to create a safer, healthy environment for society. And because of this erosion and neglect of public health, mechanisms to prevent illness and mitigate its impact, and to find resources to treat and intervene, will diminish. Research funds to study emerging and re-emerging diseases will be channeled to other priorities.
We need good health leadership. And we also need better public citizenship. After all, public health is everybody's business.