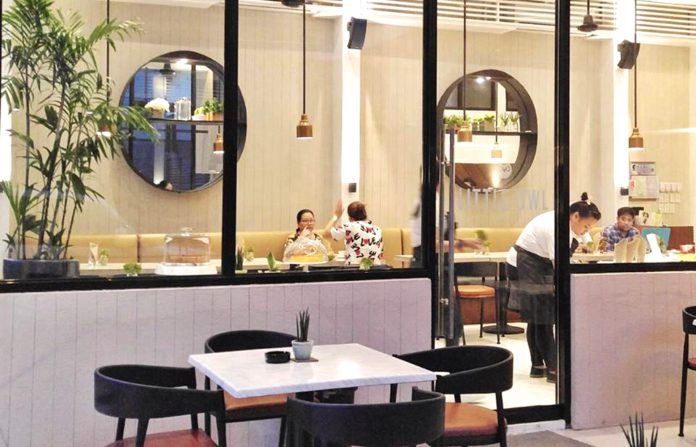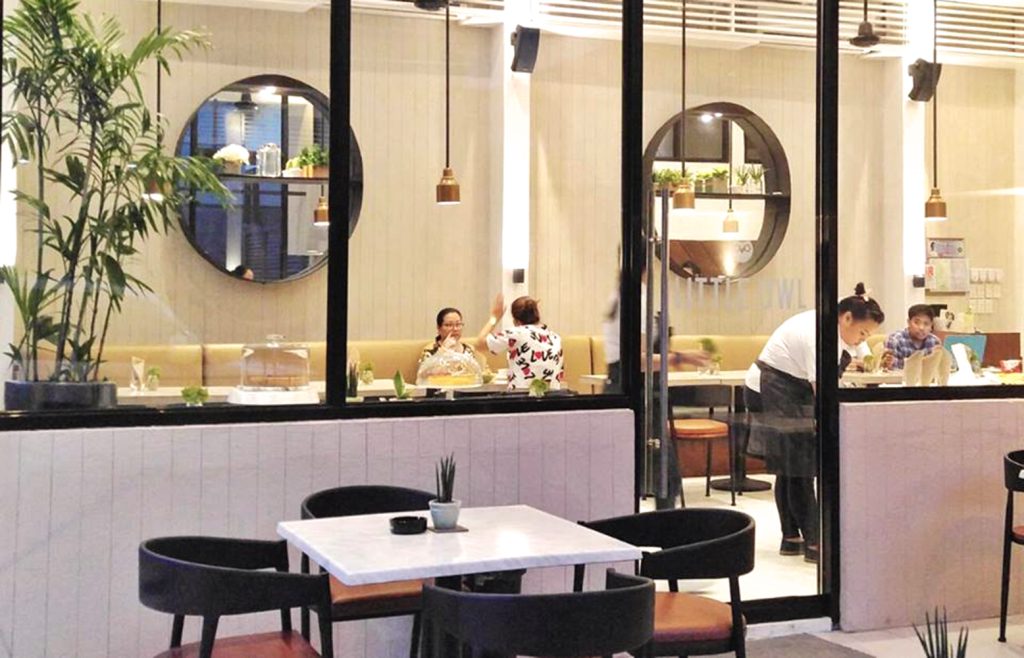 It's great to discover kitchen treasures, tucked away from busy food hubs that we've been used to. They don't just provide peace and quiet, they also offer fresh and exciting dishes. To help you decide which ones to try, Asian Dragon has rounded up 3 neighborhood restaurants in Quezon City that are worth-visiting!
Little Owl
Tucked in the heart of New Manila, Little Owl is the newest project of the Lola Group of Restaurants. Nestled along Broadway Ave., this neighborhood restaurant offers a clean, picturesque ambience perfect for your much-needed breather.
Decked in neutral tones and the right mix of metal and wood, this restaurant is the place-to-be for friends, families, and for those in search of a work, study, or chill spot.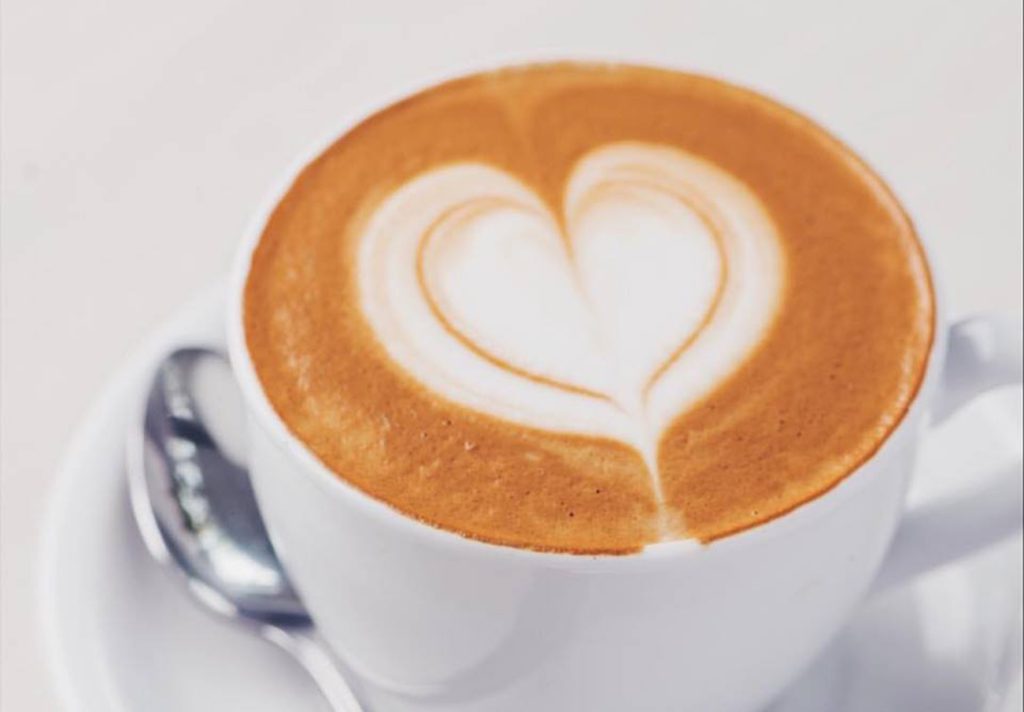 It is a place to go for your caffeine fix as Little Owl serves a coffee menu designed by Toby's Estate. If you're in the mood for wine or cocktails, they can whip up a glass or two if you're in search of something with a kick.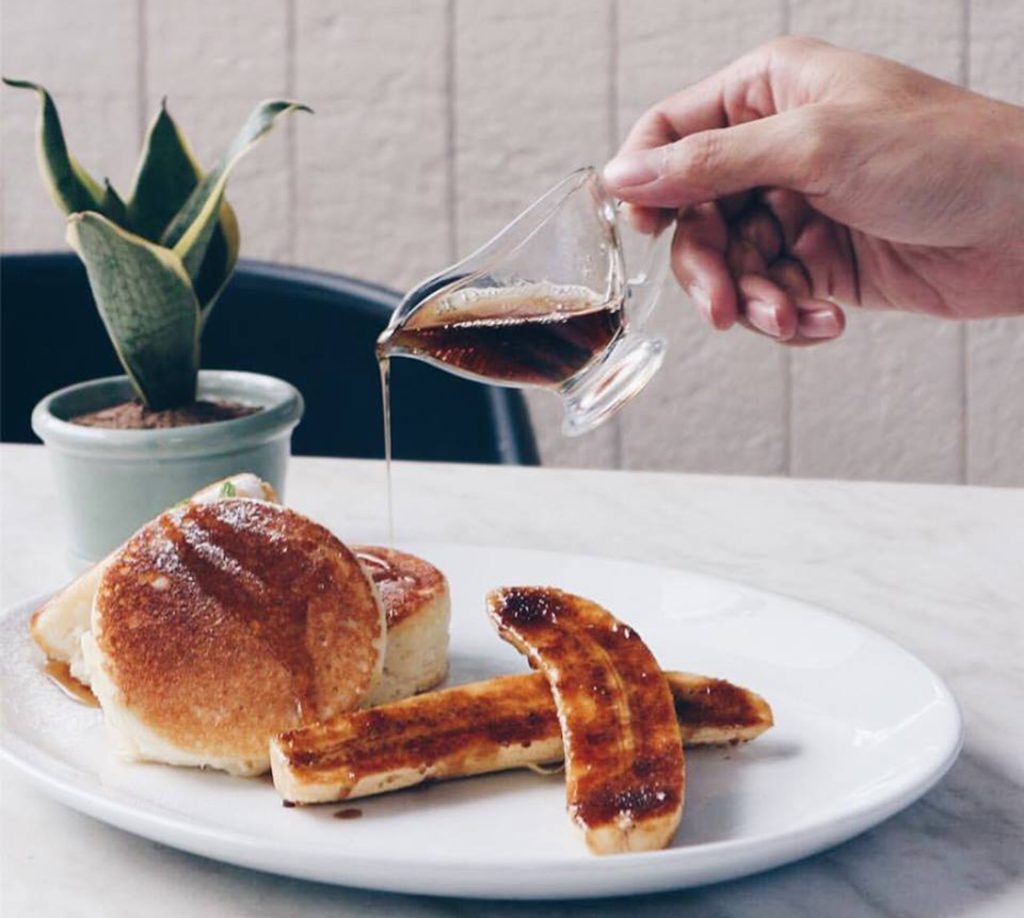 A huge plus is their serving portion—good for two, if you're not a heavy eater.
Dishes to try: Thick Cut Bacon Steaks, Salisbury Steak, Banana Brûlée Pancakes, Grilled Cheese Sandwich, and Tenderloin Salpicao
Little Owl is located at 65 Broadway Ave., New Manila, Quezon City.
Photo credit: Little Owl Facebook Page
Café Dominique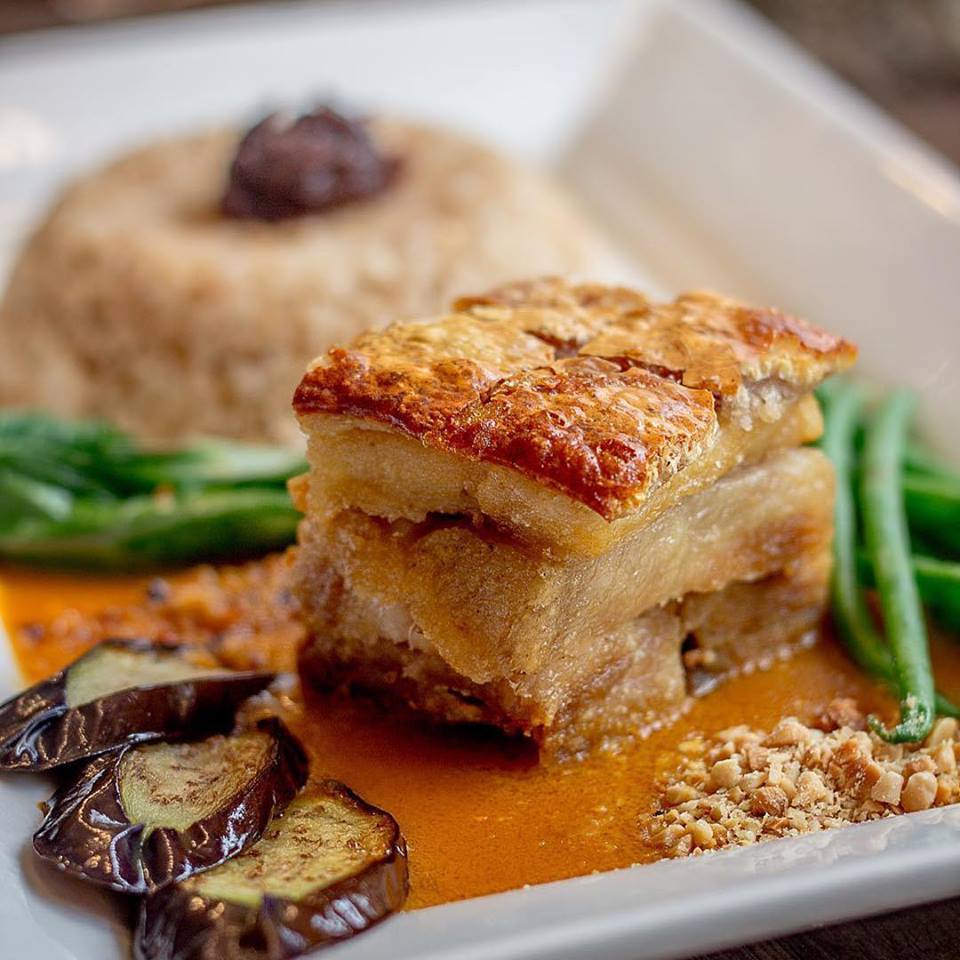 Known for their tagline, "Where food meets happiness," this café on Examiner Street, West Triangle, offers comfort food that incorporates Filipino, Japanese, and American flavors in their dishes.
Owned and managed by couple-architects Duchay and Eric Tolentino, Café Dominique boasts of homey interiors, adorned with wooden panel boards and glass windows that utilize natural light.
Some Tagalog romance flicks were also shot at this 2-year-old café.
Their regular clientele include families and employees in nearby banks and offices. "Our dishes come in large servings, good for sharing with the whole family and other working professionals," Architect Duchay said.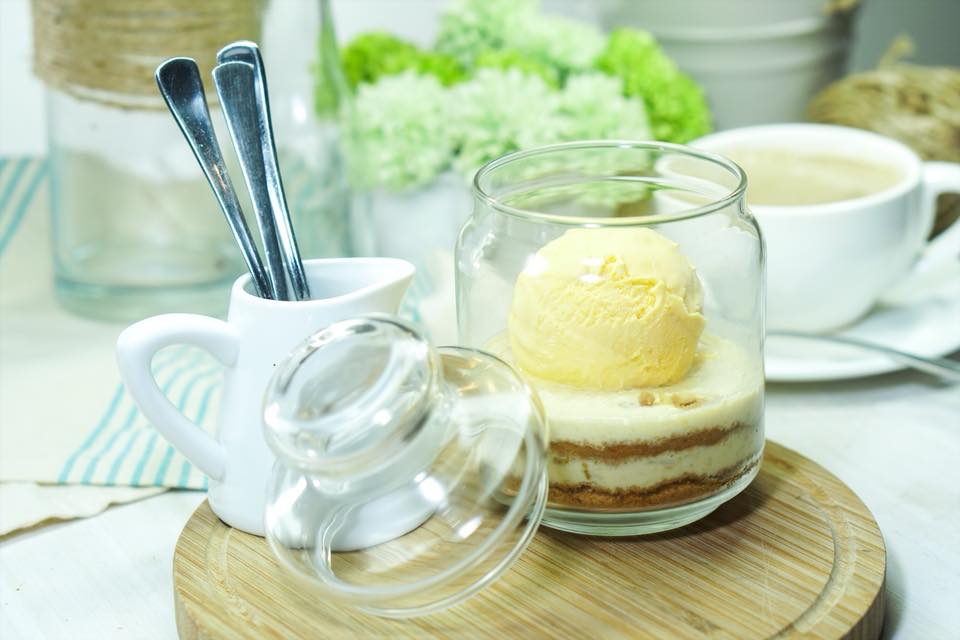 What's next for them is the soon-to-open bakeshop, just across the main café.
Dishes to try: Okonomiyaki Potato Twisters, California Maki Salad with wasabi dressing, Kare-Kare Bagnet, Roast Beef with X.O. Sauce, Twice-cooked Pork belly, and Mango Graham
Café Dominique is located at 42 Examiner Street, West Triangle, Quezon City.
Photo credit: Café Dominique Facebook Page
The Vegetarian Kitchen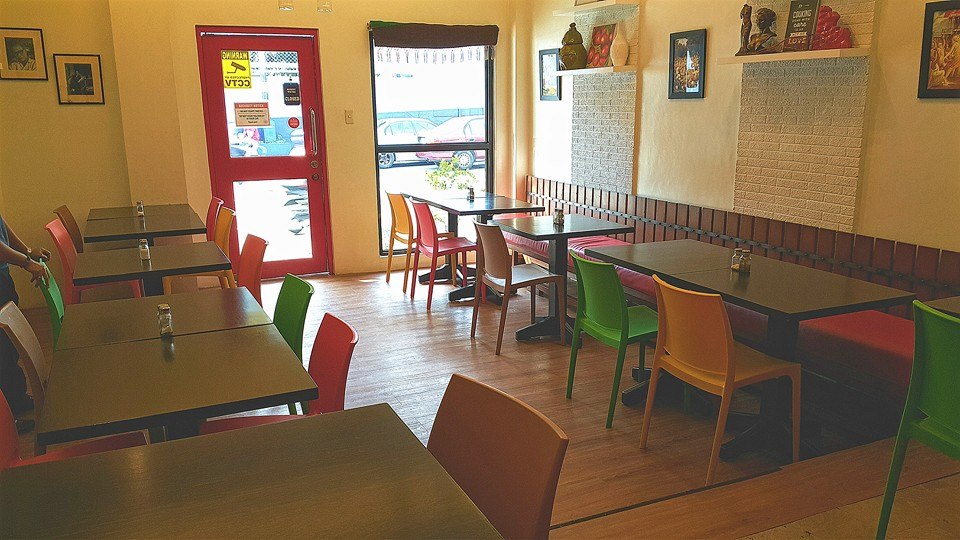 Set in a nondescript location in Mother Ignacia, Vegetarian Kitchen is a gem for vegetarians who want to spice up their usual dishes. It has cozy interiors, decorated with portraits, paintings, and beautifully-arranged colorful chairs.
This vegetarian restaurant started when Tita M. Soliongco married a Hare Krishna priest in 1990, and adopted her husband's way of life—one of which was being a vegetarian. But soon after, she became bored in eating boiled and steamed vegetables so she experimented with a wide variety of veggie meats, which resulted into exciting vegetable menus for her family. With encouragement and inspiration from family and friends, she put up a vegetarian restaurant.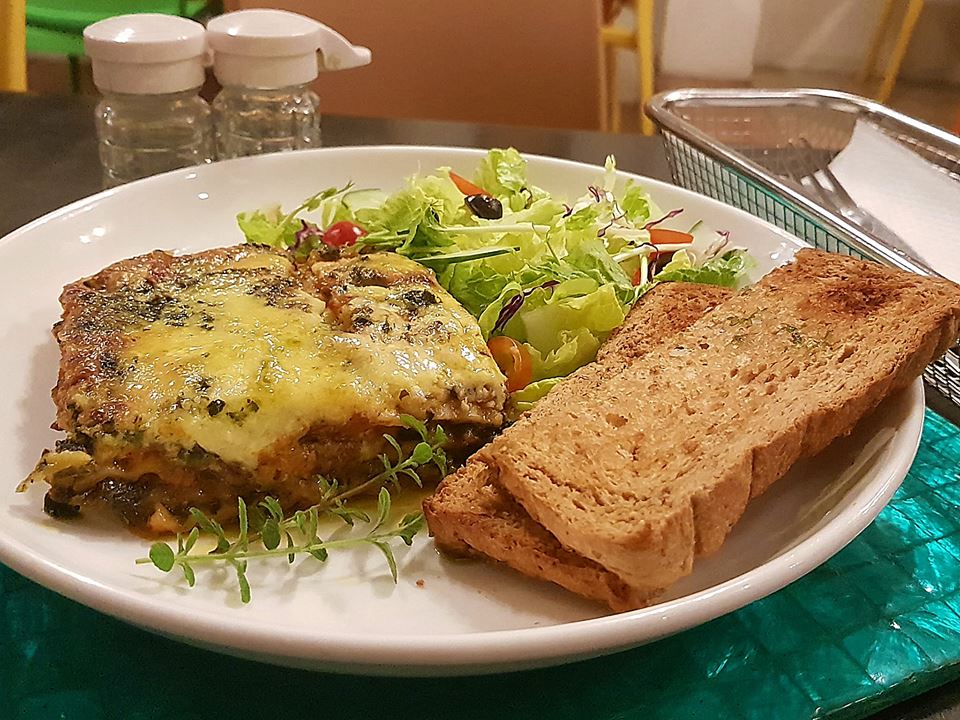 However, Christian Soliongco, The Vegetarian Kitchen's General Manager said, "The market wasn't yet ready for vegetarian menus," so it needed to close. In 2012, with the new management realizing the readiness of the market for vegetarian dishes, the restaurant re-opened and this time, their venture boomed right away.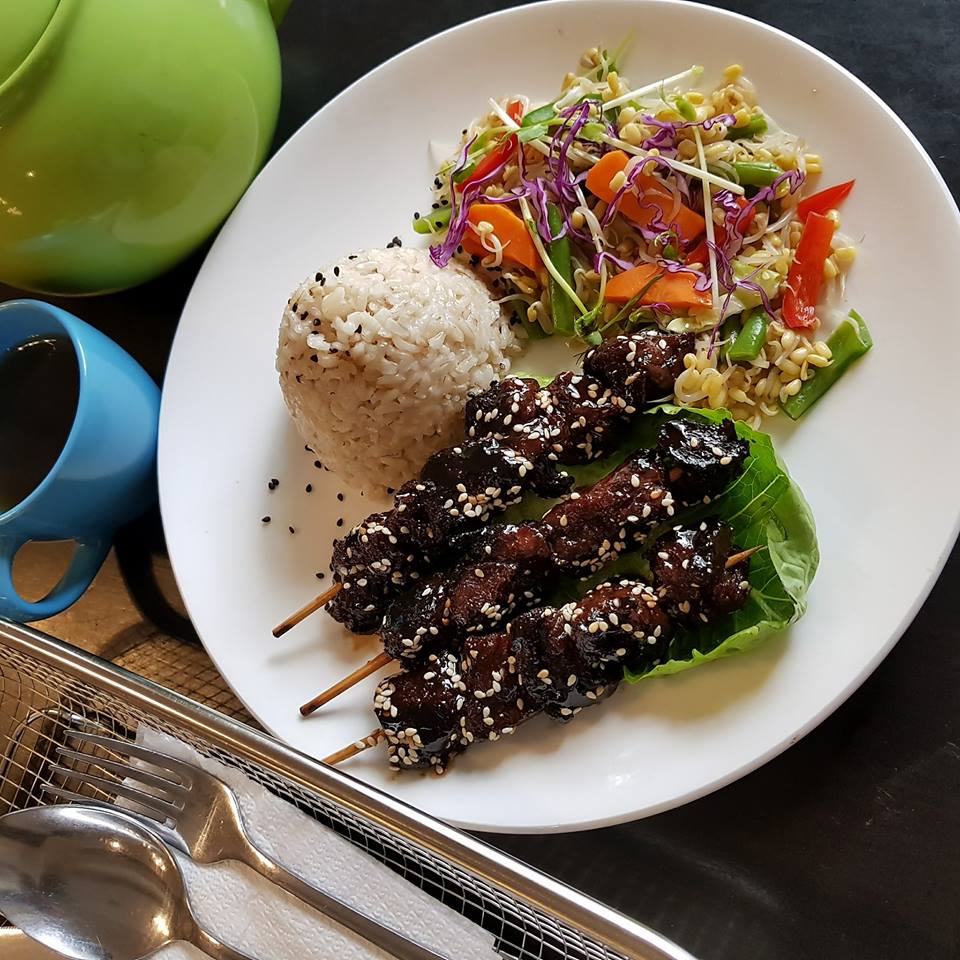 "We have a different take on vegetarian cuisines. As you can see, we don't have salads, and we usually change our menu once a week because we want our customers to be always curious of what to expect next. We also have servings that are good for sharing. Our presentation of our vegetarian food is also unique. We don't just present it plainly. If its kaldereta sa gata without the meat, then, it should really look like and taste like one. We value the texture of the food," Christian explained.
Dishes to try: Vegetarian Crispy Danggit with Eggless Egg Scrambled, Kare-kare with miso bagoong, Miso Barbecue, Lasagna Malunggay Pesto and Tomato, and All-Vegetable Shepherd's Pie
The Vegetarian Kitchen is located at 62 B Mother Ignacia Avenue, Paligsahan, Quezon City
Photo credit: The Vegetarian Kitchen Facebook Page