Many Filipinos consider the Christmas season as the most wonderful time of the year. It reunites the family, brings the community together and transforms homes and surroundings into a wonderful haven of sparkling lights and colorful displays.
This year, further embrace the merriest season by visiting these well-loved places to remind us of the love and joy only the essence of Christmas can bring.
1.Vertis North Mall, QC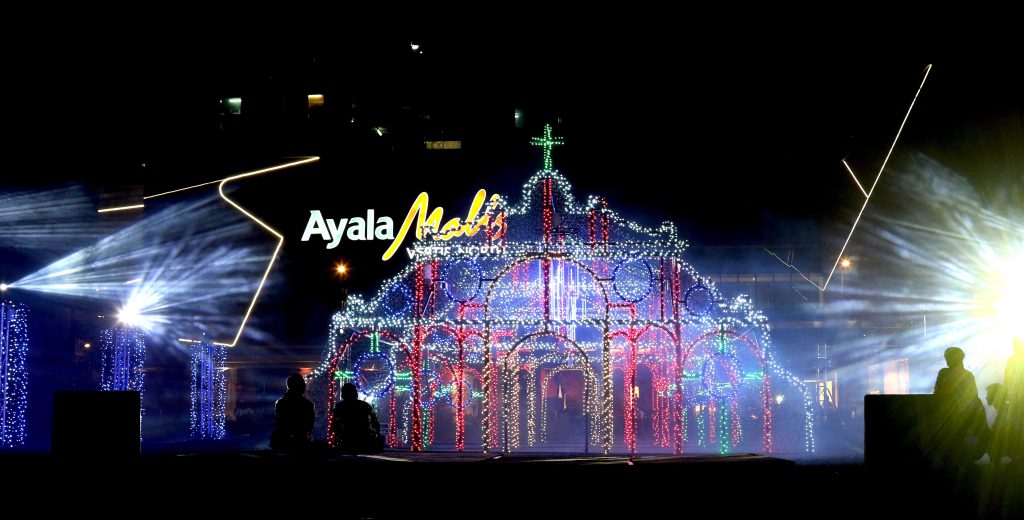 The Vertis North Mall's facade transformed into a haven for the holidays with the first ever lights and sounds show in Northern Metro Manila, with the Filipino tradition of Simbang Gabi serving as an inspiration for the spectacle's cathedral design. Catch it daily from November 16, 2017 to January 8, 2018, from 6PM to 10PM.
Vertis North Mall is located at Lux Drive, Vertis North Complex, Barangay Bagong Pag-Asa, Quezon City.
2.Marco Polo Ortigas Manila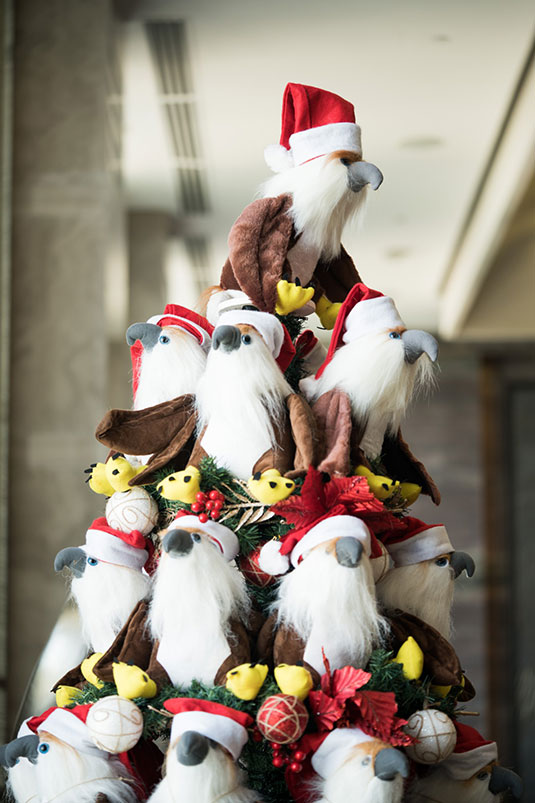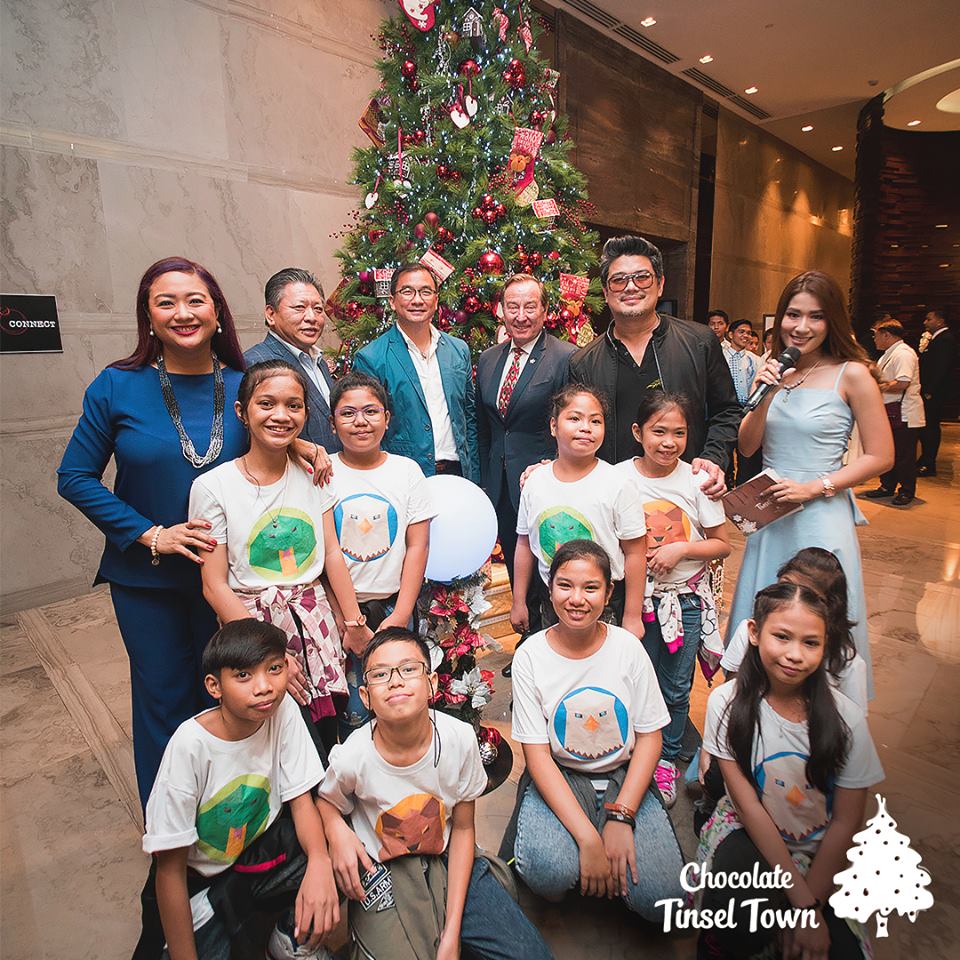 Marco Polo Ortigas Manila kicked-off the Christmas season with the unveiling of its Chocolate Tinsel Town display and the announcement of the second year of the "Wings of Hope" campaign. It aims to bring hope to unfortunate kids by sending them a Philippine Eagle stuffed toy together with a heartfelt message they could keep in this favorite time of the year. The Wings of Hope tree will be up in the hotel's sky lobby during this season.
To know more about the hotel, visit www.marcopolohotels.com. Follow the Hotel in Facebook at facebook.com/MarcoPoloOrtigasManila or @MarcoPoloManila on Twitter.
3. AG New World Manila Bay Hotel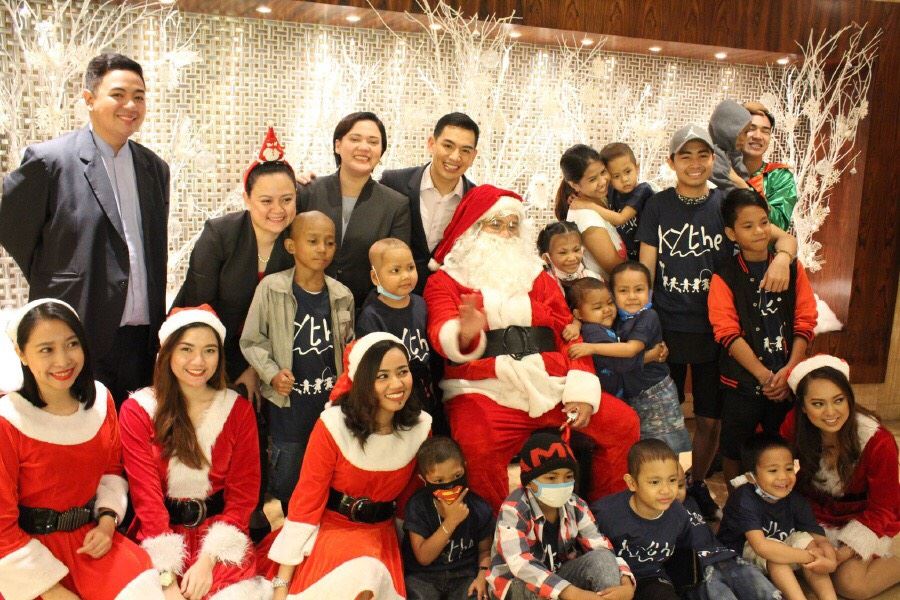 As part of New World Hotels and Resorts' tradition of uplifting and improving the lives of children, AG New World Manila Bay Hotel once again partnered with the Kythe Foundation through a tree lighting ceremony and a fund-raising activity. This year, the hotel welcomes the season with the traditional lighting of the tree with the theme "A White Christmas: Illuminating Lives."
As part of the fund-raising efforts, Christmas Villages are displayed for sale at the lobby. The sets feature heart-warming Christmas scenes from all over the world and proceeds of which will benefit the foundation.
For more information and reservations, call +63 2 252 6888, email reservations.manilabay@newworldhotels.com or visit newworldhotels.com.
4. Makati Shangri-La Manila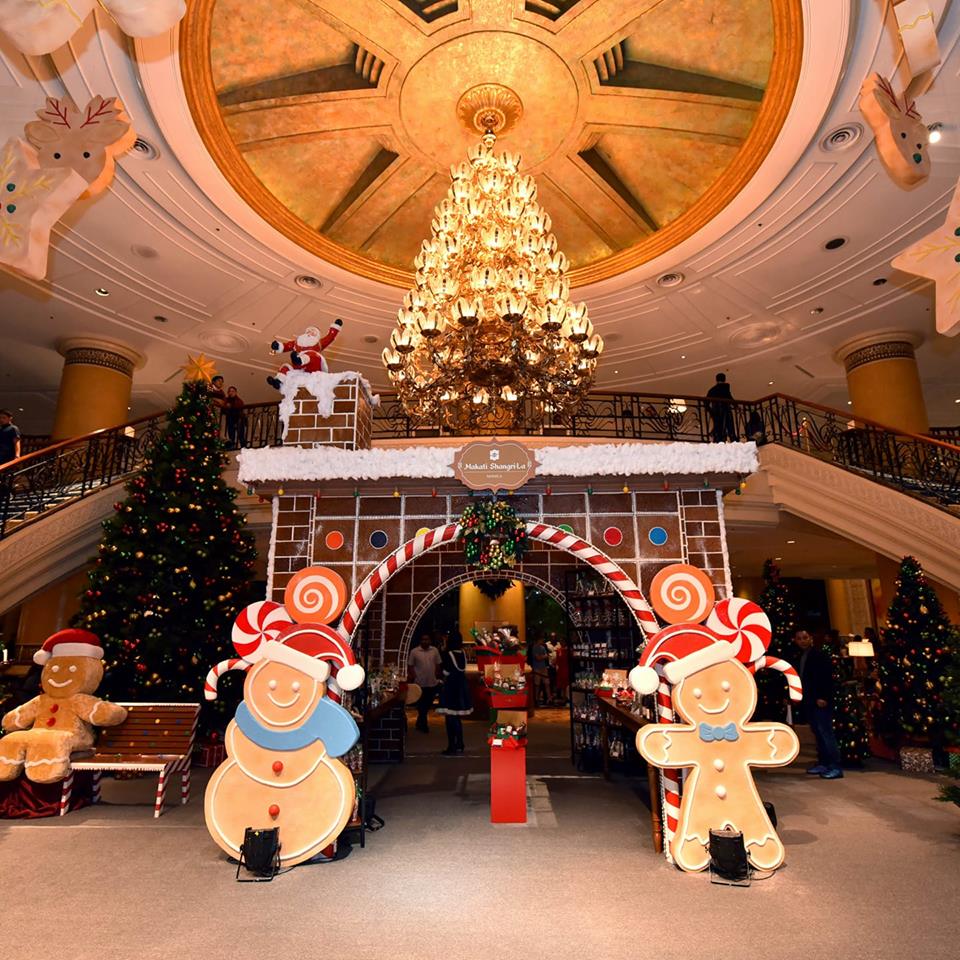 Makati Shangri-La Manila brings back memories of childhood with a classic Christmas theme, an all-time favorite. The grand dome in Makati Shangri-La creates nostalgia in a sweet sense, as guests are welcomed by the lobby's giant gingerbread house, handcrafted by the hotel's pastry chefs for 20 days and 20 nights.
Aside from magnificent events and huge promos, the hotel also offers the gift of hope for children with critical illness through their adopted community under EMBRACE, Shangri-La's Care for People Project to support the medical, financial and emotional needs of 16 children who are diagnosed with cancer and leukemia.
For more information, follow #ASweetChristmas and #ShangriLaLaLa stories on Facebook, Twitter and Instagram @MakatiShangriLa.
5. Crowne Plaza Manila Galleria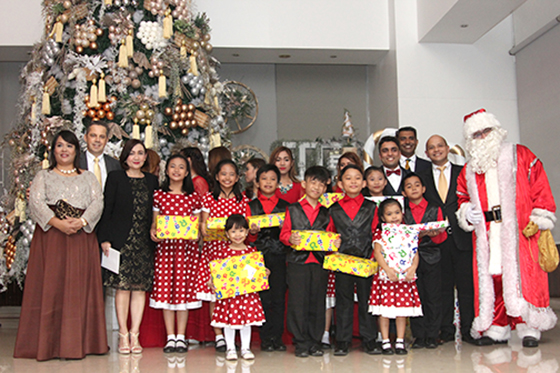 With the theme, "Holiday Glitz and Glam," Crowne Plaza Manila Galleria ushered in the magic of the joyful holidays with their stunning Christmas decor. The hotel lobby was adorned in gold and ivory, swathed with shimmering drapes, shining trinkets, and spectacular décor. The hotel also awarded the Children's Joy Foundation with cash donation and officially announced that the foundation will be the chosen beneficiary for 2018.
For more information, call (02) 633-7222 or visit www.crowneplaza.com/galleriamanila.
6. Diamond Hotel Philippines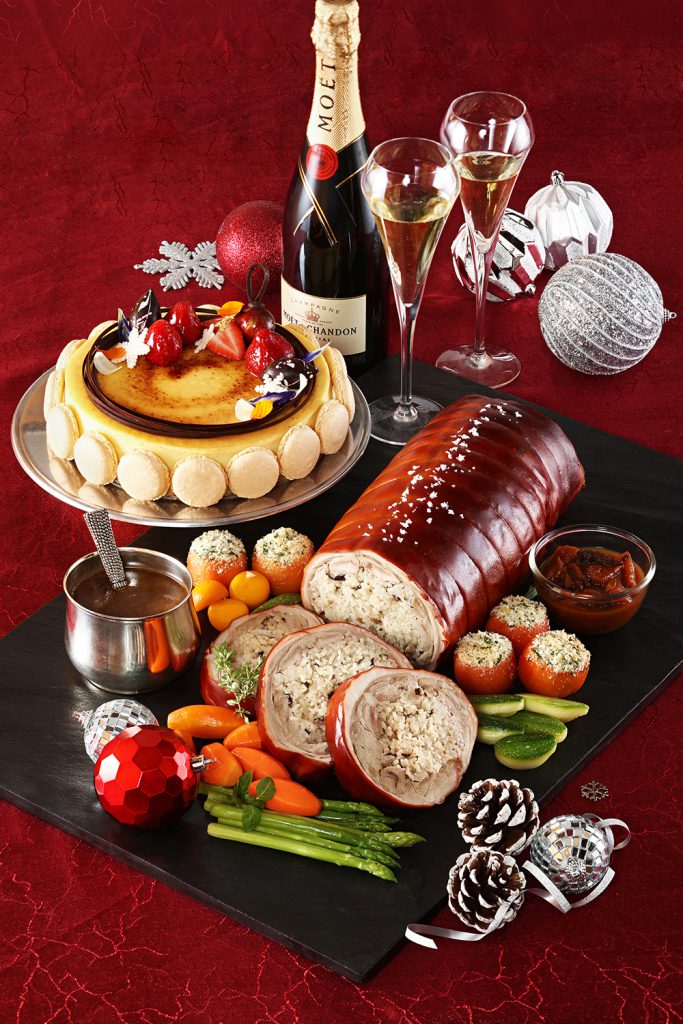 Diamond Hotel Philippines brings glad and delicious tidings this holiday season with a line-up of unforgettable feasts. The hotel's culinary selection is sure to end your meal on a festive note. Bring in the brood for a sumptuous repast of international cuisine and create new memories as you celebrate the season in an extra special way at the hotel's finest bar and restaurants.
For queries and reservations, call Diamond Hotel at (632) 528-3000 ext. 1121.
7. Sofitel Philippine Plaza Manila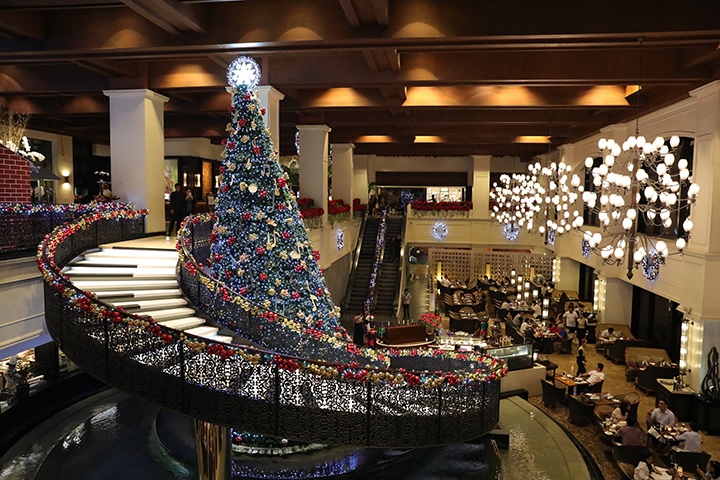 Sofitel Philippine Plaza Manila's Spiral presents a playlist of traditional festive dishes and signature offers complete with a succulent selection of different caviars and seafood favorites.
Let memories at home resonate with local culinary favorites plus a rich variety of artisanal cheese ideal for wine pairing. Around the corner, Spiral's Chocolaterie and Creamery presents a colorful collection of decadent desserts featuring Italian sweet treats and Filipino desserts to cap off your evening.
For inquiries and reservations, call (02) 832-6988 or email H6308-FB12@sofitel.com.
8. Novotel Manila Araneta Center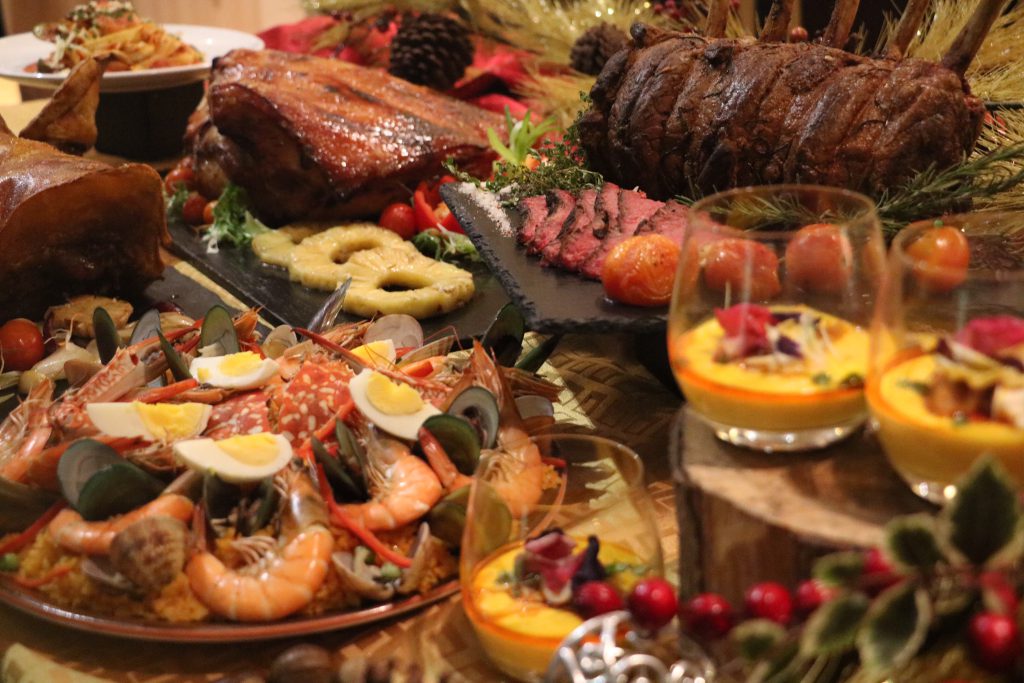 Gather with family and friends over traditional Noche Buena fares and more at the biggest hotel buffet in north – Novotel Manila's Food Exchange Manila! The all-day dining destination showcases international dishes in seven interactive buffet stations such as Indian, Chinese, Pizza and Pasta, Japanese and Dessert sections.
For more information and reservations, call (02) 990-7888 or email H7090@accor.com. To know more about Novotel Manila Araneta Center, visit www.novotel.com or www.accorhotels.com.
9. New World Makati Hotel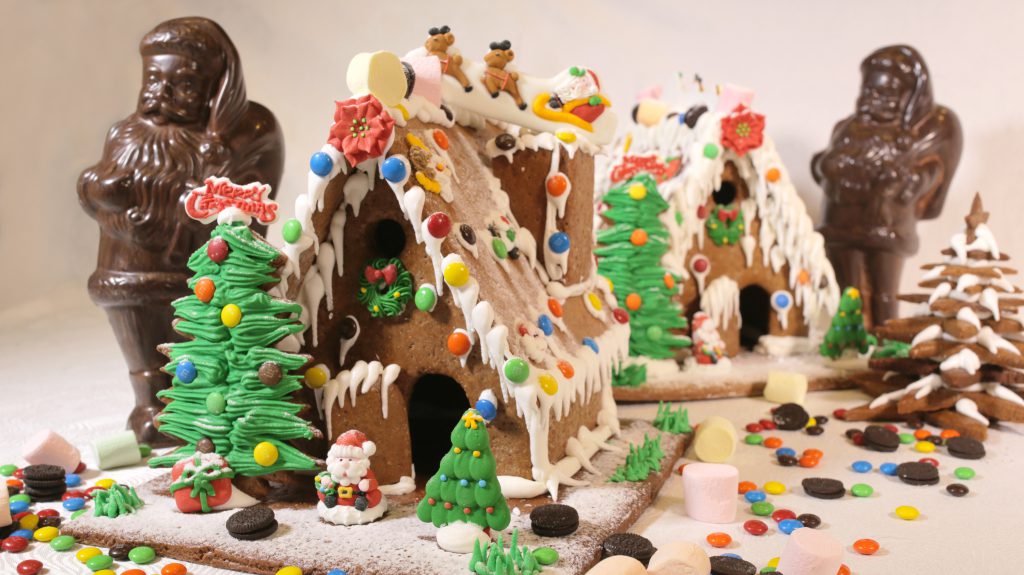 Send out a sweet surprise this season with an exceptional Yuletide basket from New World Makati Hotel's The Shop! Indulge in mouth-watering holiday confections and bring home a box of rich delightful and festive treats.
Located at the lobby level, The Shop is open daily from 8 a.m. to 10 p.m. For more information or for reservations, please call (02) 811-6888.
10. Ayala Triangle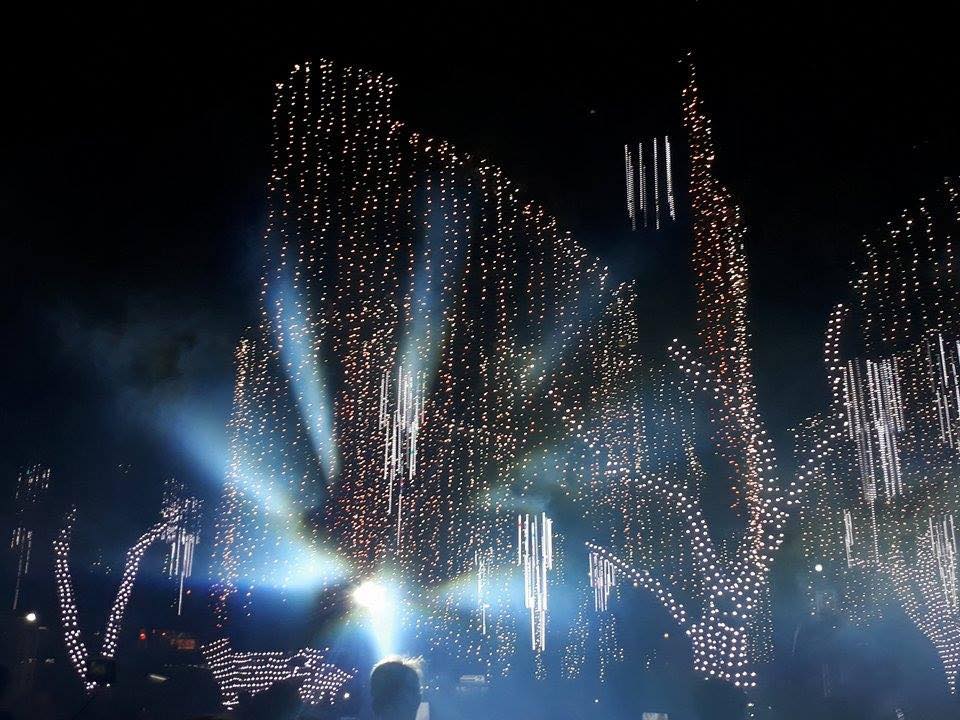 Makati's Christmas street lights continue to brighten up everyone's Christmas. This year, the whole stretch of Ayala Avenue, Paseo de Roxas, and Makati Avenue is adorned with colorful lights inspired by the beautiful native hand woven fabrics from Luzon, Visayas, and Mindanao to pay tribute to the cultural heritage of the Philippines.
For more information about the city that makes it happen, visit www.makeitmakati.com and follow MakeItMakati on Facebook, Twitter, and Instagram.