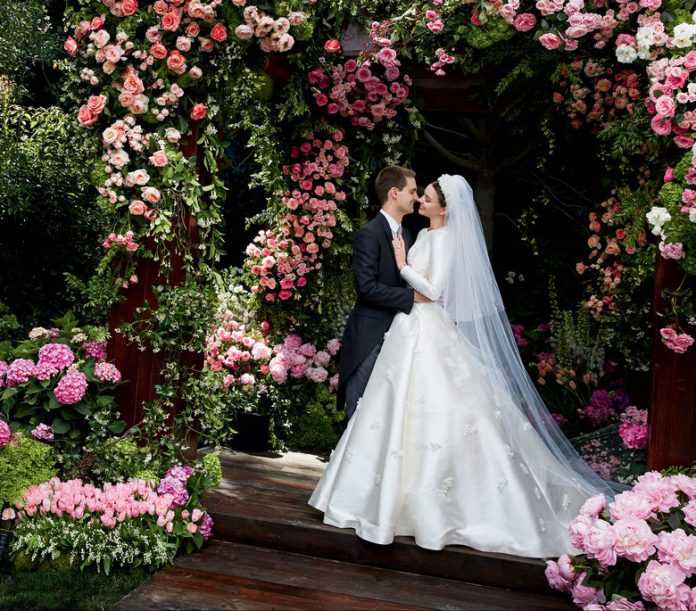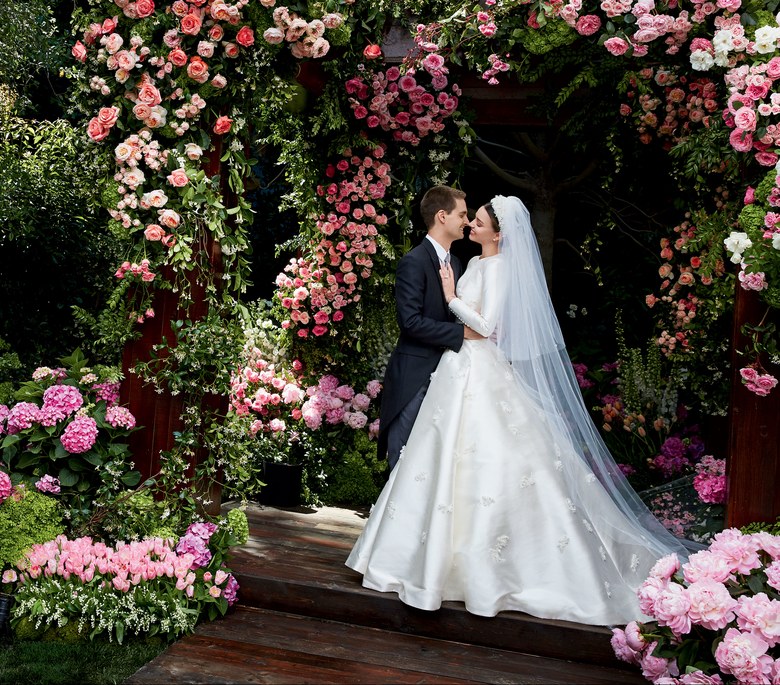 Miranda Kerr, 34, has revealed wedding details and photos to Vogue Magazine, two months after tying the knot to Snapchat founder Evan Spiegel, 26.
The former Victoria's Secret model looked every inch of a fairy-tale princess in a custom Dior Haute Couture gown inspired by Grace Kelly's iconic dress during her nuptials with Prince Rainier of Monaco in 1956.
Kerr approached Dior's artistic director—the first female in Dior history—Maria Grazia Chiuri months after Spiegel proposed. Kerr flew to Paris for their first meeting.
According to Kerr, she wanted a classic, Grace Kelly-inspired frock. "A dress that fully covers you creates a sense of purity and mystery," said the supermodel. "I've had a lot of fun with fashion, and I used to be more wild, free, bohemian. But in this period of my life, my style is more pulled back. My greatest sources of inspiration have always been Grace, Audrey Hepburn, and my grandmother, who at 80 has an effortless chic: a nice pant, a white blouse, a scarf, a little heel."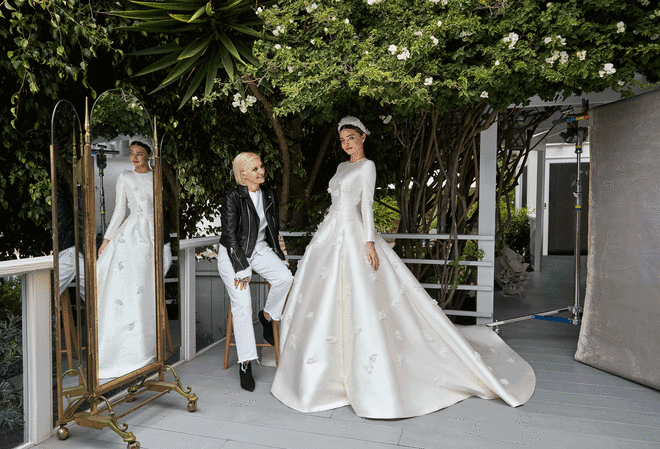 Few weeks prior to the big day, Chiuri flew to Los Angeles to see Kerr. The long-sleeved satin gown with appliquéd lilies of the valley was the first bridal dress Chiuri made for Dior, which the model paired with a pearl-encrusted headpiece by Stephen Jones.
Chiuri shared, "I have to be honest—she's not a difficult fit. She wanted something like a fairy tale, and she gave me this idea, to make a dress that was emotional and simple at the same time." It was also reported that Kerr only had two fittings.
After their honeymoon in Fiji, Kerr shared, "Honestly, I couldn't have imagined a more beautiful wedding dress…When I was young, my grandmother told me, 'Miranda, men are very visual. It's important to look good."'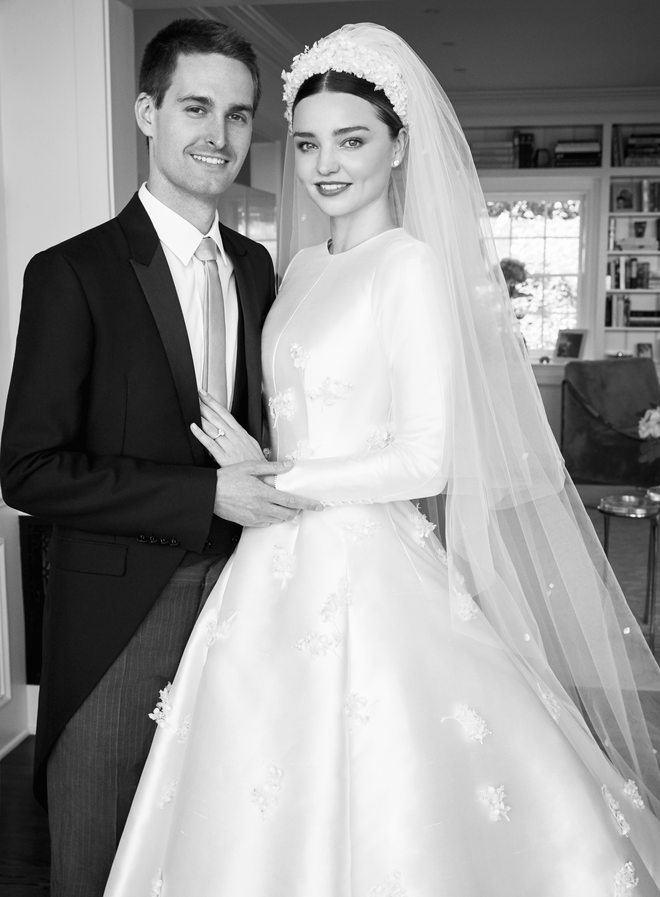 The couple shunned the wedding tradition of not seeing each before the ceremony and instead, began the day with an hour of yoga together to calm the pre-wedding jitters, though reports say Kerr still cried through her vows. Kerr also managed to prepare her husband's favorite slow-roasted chicken with turmeric and lemon, which the caterer replicated for the wedding dinner menu.
The wedding celebration was kept intimate with only 45 guests in their Californian home. To preserve their privacy, a high strung white canopy covered the garden and guests were banned from posting photos on social media (yes, even on Snapchat).
During the party and karaoke session, Kerr changed into a shorter, lacy Dior number that Chiuri created for the less serious second half.
Spiegel and Kerr's son, Flynn, with ex Orlando Bloom were also in Dior.