It was a night of appreciation as the Hotel Sales and Marketing Association (HSMA) gathered to acknowledge the winners of the Virtus Awards, the annual peer-recognition event.
Held at the City of Dreams last November 9, 2023, the 2023 Virtus Awards was themed "Beyond the Bottom Line" and recognized three winners for individual categories. Named Outstanding Sales and Marketing Associate was Charles Patrick Estupin, sales manager of Crimson Filinvest City Manila. The Outstanding Sales and Marketing Manager Award was given to Cesar E. Villaganas, senior sales manager of Quest Hotel and Conference Center Cebu, while the Outstanding Sales and Marketing Leader award was given to Karlene M. Capunitan, director of sales of The Ascott Limited.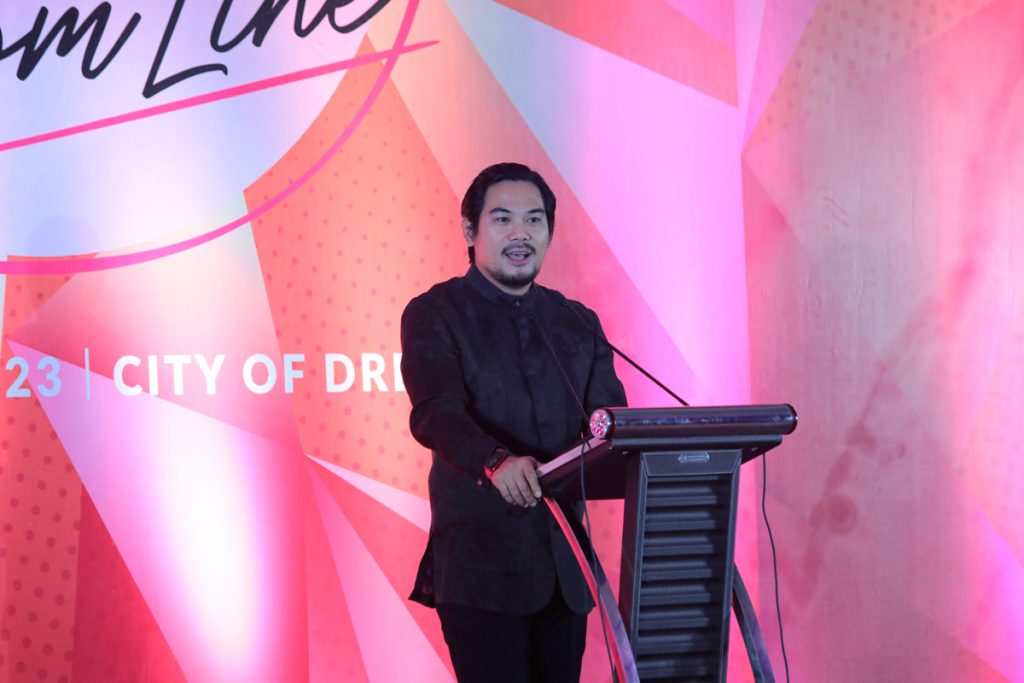 For the Outstanding Marketing Campaign award, recognition was given to Robinsons Hotels and Resorts for their "Let's Go, Go, Go" campaign. With "revenge travel" as the resounding call for 2023, the hospitality group set up three products that would benefit various types of travelers: the planner, the adventurer, and the chatter. The Go 24/7 provides the traveler with the choice to pre-book early or opt for a late arrival without additional cost, while enjoying 24 hours' stay. The Go 365 encourages travelers to book a hotel from 15 days to a maximum of 365 days in advance while securing the rate from the day of booking. Go (Buy) Online enables travelers to easily book a room or purchase vouchers through a private message on FB Messenger and brand websites.
Nonito Antonio Cuizon, director of marketing of Robinsons Hotels and Resorts, said that the hotel group wanted to align with the Department of Tourism's thrust to promote local tourism this year.
"Since we have a vast network of hotels and resorts stretching from Tuguegarao to General Santos City, we wanted to maximize," Cuizon said. "That's why we created 'Let's Go, Go, Go' as encouragement for Filipinos and international travelers to go and explore more of the Philippines."
He added that this was his first time joining the Virtus Awards, and that it was an honor for him and his team to emerge as the winner in a category that received a large number of submissions.
"It feels so humbling and yet exhilarating as well to bring such honor to our group, because this is the very first time that the HSMA has received a lot of entries for this category, and they were all outstanding campaigns," he added.
For her part, Capunitan said she was very proud because this happened to be the first win for The Ascott Limited at the HSMA.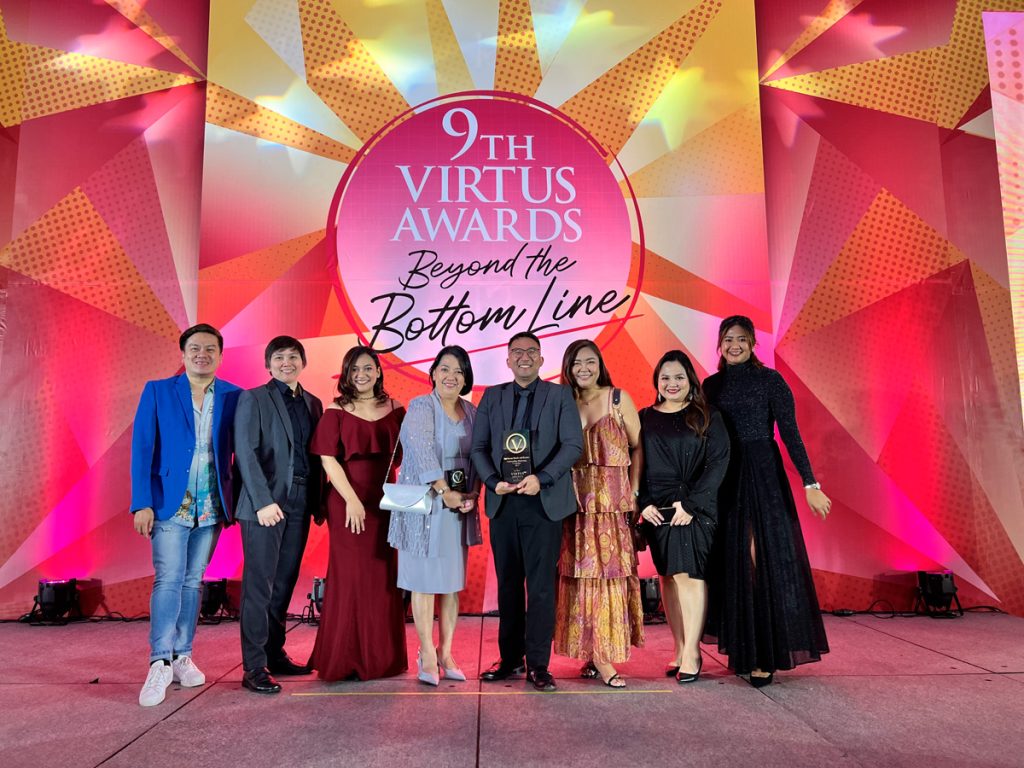 "I am very flattered because HSMA recognized our hardships and the achievements. I am also proud because this is the first win of Ascott in HSMA. We have been joining since it started nine years ago and that is why I am very proud to have represented Ascott," she said.
Capunitan felt honored to be representing Ascott because of the many lives the company has changed, and how Ascott has contributed to the landscape of the hospitality industry.
"I am very thankful for the award and for the recognition. I actually really wanted to win. I think I deserved to win because I wanted to represent Ascott and to show the world that we are here and that we are doing very well in the industry," she added.
In her opening remarks, Loleth G. So, president of HSMA, pointed out that it was truly a night of recognition, because the Virtus Awards had an unprecedented 49 nominees.
"This is the biggest number of entries we have had so far," So said. "Thank you for recognizing them, for recognizing your people because they are supported. All of them are winners already."
Touching on the theme of the Virtus Awards, guest speaker Third C. Domingo, founder and chairman of IdeasXMachina and chief network officer at Hakuhodo International, said the bottom line "is actually a through line that runs right in the middle of who creates the bottom line, your people."
He described how his company IdeasXMachina goes beyond the bottom line by providing additional benefits to their employees, like a "date your parent" allowance, caregiver leave, undertime pay, love life benefits, and break-up leave.
"Going beyond the bottom line means your company's culture, whether it is positive or in the black. Go beyond the bottom line by cultivating your people," Domingo said.
In her inspirational message, Rose H. Libongco, chair of the 9th Virtus Awards, pointed out that the award was not the final destination, but "a step on the journey that winners embark upon to continually hone their talents and prove their worth as they pursue their passions.
"The world is changing rapidly, and you will be asked to go even further, reach greater heights, and delve deeper into finding solutions to disruptions, not just innovations," she said. "You will face challenges that may shake, break, and transform you. If you remain true to your values and principles, these experiences will shape you into a stronger individual than you may have ever imagined possible."
The Virtus Award is an honor given to outstanding hospitality groups as a call to adapt to change, despite being one of the sectors affected by the pandemic. This year's theme was "Beyond the Bottom Line," which urged hospitality groups and people to be responsive to shifting preferences, and flexible for future scenarios.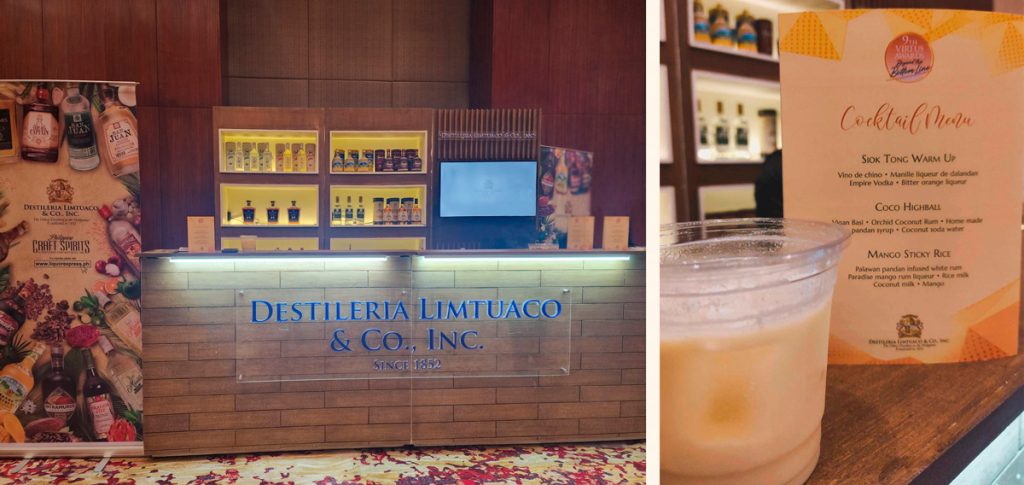 The event at City of Dreams also featured sumptuous fare and special drinks concocted by the evening's cocktail partner, Destileria Limtuaco & Co. Inc. These included the Sioktong Warm-Up, made with Vino de Chino, Manille Liqueur de Dalandan, Empire Vodka, and bitter orange liqueur; the Choco Highball, which contained Vigan basi, Orchid Coconut Rum, home-made pandan syrup, and coconut soda water; and Mango Sticky Rice, concocted with Palawan pandan-infused white rum, Paradise Mango Rum Liqueur, rice milk, coconut milk, and mango.
The 9th Virus Awards was organized by HSMA with the support of the Department of Tourism and Tourism Promotions Board; gold partners Atlantis, Isentia, and City of Dreams Manila; silver partners Crimson Hotel Filinvest City Manila and Bouyant Industrial Systems, Inc.; and awards night cocktail partner Destileria Limtuaco & Co. Inc.