DoubleDragon has purchased a prime office space located at the fourth floor of PLUS Building, 20 Cecil Street, at the heart of Raffles Place in Singapore for Hotel101 Global Pte Ltd's global corporate office. The Global Sales Hub is also located in the same building, on the ground floor.
Complimentary Filipino-blend coffee has been available at the Global Sales Hub since Oct. 10 for those who downloaded the free Hotel101 Global Booking App, marking the start of operations at the new venue.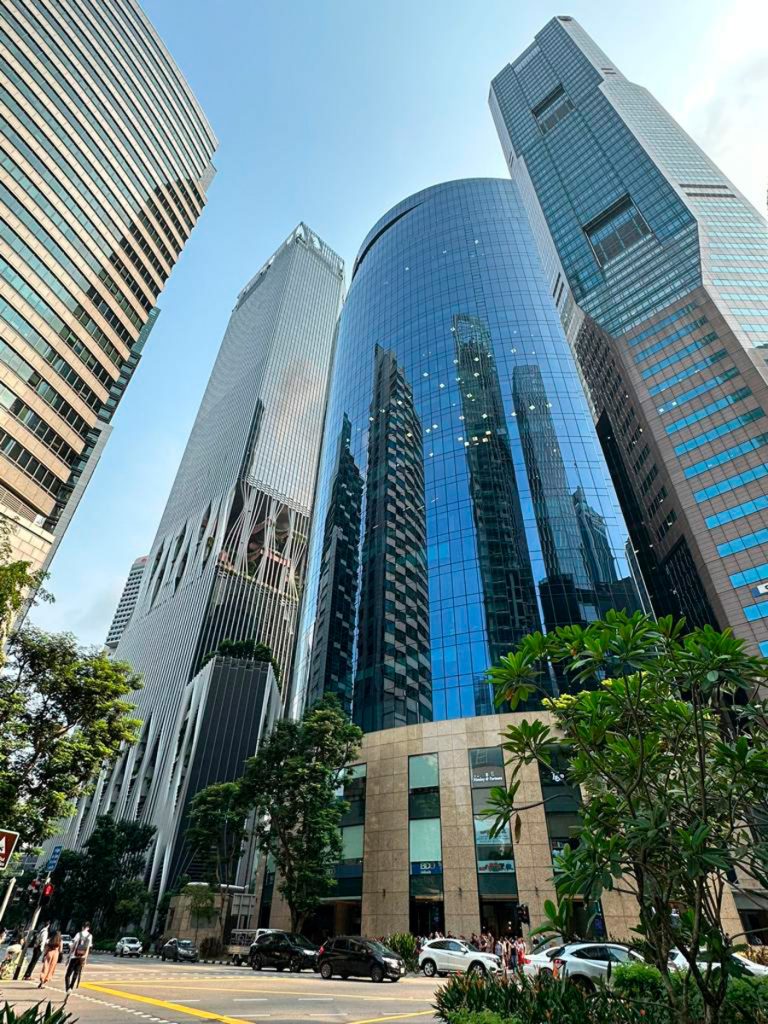 The Hotel101 Global Sales Hub in Singapore has the newest version of Hotel101's signature 21-sqm HappyRoom, equipped with its worldwide standard features such as the Queen bed and Single bed using Emma Sleep mattresses, IOT (Internet of Things) app-operable smart lighting using one single type of bulb, 55-inch smart TV, work desk, universal power outlets, electronic device charger ports, kitchenette with refrigerator and microwave, and an ensuite modern pre-fabricated bathroom.
The new Hotel101 Global look has been designed for construction and operational efficiency, optimizing the use of modular furniture and fixtures as well as the use of pre-fabricated bathrooms. Hotel101 is expected to become known as one of the most technologically advanced hotel chains across all parts of its value chain. The next version of the Hotel101 App is set to integrate the fully automated self-check-in system with IOT capability.

For its signature look, Hotel101 has chosen the banig, the traditional handwoven mat of the Philippines. Banig are where Filipino families would sit and gather, form lasting bonds, and shape memories. The banig symbolizes home, and that's how the chain wants you to feel when staying at Hotel101. The Hotel101 banig colors were carefully chosen to radiate happiness and evoke a Filipino touch in all Hotel101 projects across different countries worldwide. The Hotel101 signature modern banig was designed by AI (Artificial Intelligence) to symbolize that Hotel101 will always stay ahead of the curve in technological advances.
"If there is one hotel chain that can optimize the use of modern technology in the global hospitality space, we believe it will be Hotel101, given its signature HappyRooms and asset-light concept globally," said DoubleDragon Chairman Edgar Injap Sia II.
"Eventually, when you stay in any Hotel101, no matter what country you are in, for the first time you will know exactly what to expect," he added.
"The Hotel101 Global Corporate Office functions as the hub for our team members who are based in different countries, as we form the right mix of experienced team members who will efficiently lead the expansion of the Hotel101's unique and asset-light business model simultaneously in various countries," said Hotel101 Global CEO Hannah Yulo-Luccini.

Hotel101's unique and pioneering hybrid condotel business model comes with only one type of room unit type across its global ecosystem, making it extraordinarily efficient to build and operate. The highly portable Hotel101 concept also allows it to expand and create the uniform worldwide inventory through direct development, joint venture, and licensing.
Hotel101's asset-light concept allows DoubleDragon to generate revenue and income twice, first from the pre-selling of the condotel units, then second, after the project is constructed, from generating long-term recurring revenue from the enrolled units in operating the hotel.
Globally, Hotel101 rooms are intended to be typical or similar in size and look, catering to the middle market, enabling a highly efficient booking process, allowing guests to know exactly what to expect in a Hotel101 wherever it may be located.
The patent of Hotel101's pioneering condotel concept has already been filed, and the Hotel101 trademark and country-specific domains have been secured in various countries globally.
The Hotel101 App for both Apple iOS and Android, designed to efficiently work in multiple countries, is currently being developed. Hotel101 adopts dynamic pricing in its room rates, similar to airline tickets, where its room price moves up and down depending on real-time supply and demand on the chosen date of booking.
The first three overseas Hotel101 projects will be in Niseko Hokkaido in Japan, Madrid in Spain, and California, USA. These first three overseas sites will serve as bridge projects to jumpstart the transition of Hotel101 to beyond these first three countries to become a global brand with a truly unique business concept that can be planted in over 100 countries.
The target near-term expansion roadmap for Hotel101 Global Pte. Ltd. includes these first 25 countries by 2026, namely the Philippines, Japan, Spain, USA, United Kingdom, UAE, India, Thailand, Malaysia, Vietnam, Indonesia, Saudi Arabia, Singapore, Cambodia, Bangladesh, Mexico, South Korea, Australia, Canada, Switzerland, Turkey, Italy, Germany, France, and China.
The DoubleDragon team currently has two specific and straightforward goals. First, for DoubleDragon's Philippine portfolio, the team aims to fully mature and reach its optimal revenue generation level by 2025. Second, for DoubleDragon's Offshore Hotel101 Global portfolio, the target is to gain significant market grip overseas by 2025.
"Given that the world economy is getting more and more fragile and volatile, we deemed it imperative that the only way to future-proof the company is to passionately pursue the target of DoubleDragon's revenues, to be derived from geographically diversified sources, so that eventually, over the long term, no single country will contribute over 10 percent of DD's revenue and income," said chairman Sia.
"But of course, DoubleDragon Corporation will remain a deep-rooted Filipino company at its core forever. And the DD team will never stop at any point, fulfilling its unconditional responsibility, to continually be a significant contributor in nation-building, with our common goal towards a first-world Philippines," concluded Sia.
*To avail of the complimentary Filipino Blend coffee at the Hotel101 Global Sales Hub in Singapore, just download the free Hotel101 Global Booking App, available until further notice from 9:00am to 6:00pm Mondays to Saturdays