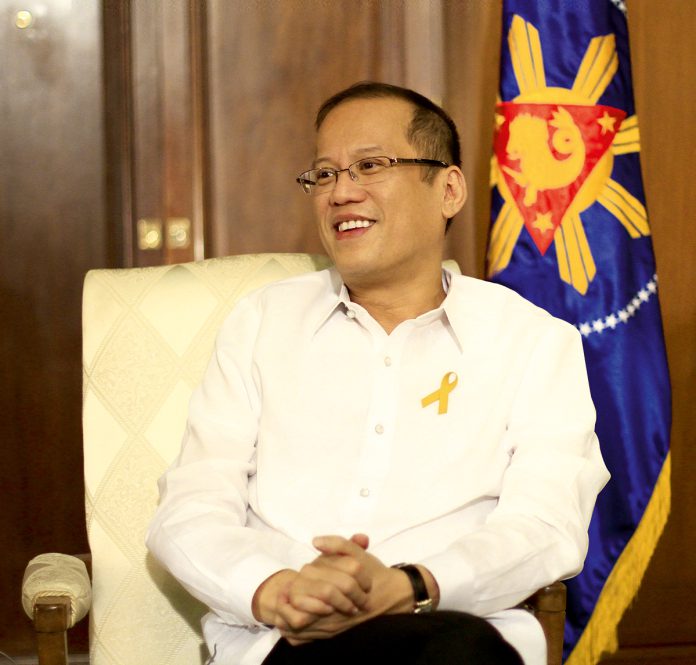 Two weeks before the SONA, in a rare tête-à-tête with the President of the Republic of the Philippines, Asian Dragon asks Benigno Aquino III where he wants to take his people, and how he intends to do it. Olivia Limpe-Aw asks,
Where is P-Noy taking us?
While still enjoying a measure of public support, the President has come under heavy attack from different quarters. It is of note that few of his attackers question specific actions or policies, and most of them center on his character and personality. In particular, there are questions about the factions (Balai and Samar) that allegedly compete for his attention. Critics charge that President Noynoy Aquino lacks direction and political will — the same criticisms leveled at his late mother during her term.
We asked people who dealt with him first-hand what they thought about P-Noy. Justice Florentino Feliciano, for instance, who had the privilege to meet with P-Noy a few times in Malacañang, says he has a lot of common sense and asked the right questions. He also knew the details of the legal cases being discussed, which meant he did his homework. A close friend of the President says he brings home work and reads until the wee hours.
So how does one reconcile such contradictions? There is a Chinese saying — "Bai Wen Bu Ru Yi Jian" — which means it is better to see something once than to hear about it from others a hundred times, the eastern equivalent of "seeing is believing." Hence, we share our impressions during our conversation with P-Noy.
At 10 a.m. sharp, the President enters the interview room in Malacañang, with a small retinue. He is dressed in a simple white barong with a yellow ribbon on his left chest. After brief introductions, he makes small talk with our mutual friend.
He is conscious about how he will look in our photos, not wanting to look too stern. "I'm masungit talaga in photos," he says. Nor does he want to appear to be smiling at an inopportune moment.
"In a democracy, there will always be somebody who will criticize you. Where were you? Why are you absent? And when you're there, why are you politicizing?"
But this is something he has learned to accept, because he believes in this ideology. "Democracy is really the best system devised by man today," he says.
He's a simple man, in fact, quite low-key. Cordial and calm throughout the interview, he doesn't try to impress. His answers are straightforward. One can feel his compassion for the poor. He is well-informed and has a good grasp of numbers and statistics. Contrary to the ridiculous rumors floated by his opponents during the campaign, he's no "abnô" (short for abnormal). He's a tad shy, maybe, and not overly confident like his predecessor, but he seems as normal as can be.
Our country's problems are deep-rooted, and it's a tall order for any President to fix our nation's ills in one term. But P-Noy is determined to make a difference. Apparently, he's given it more thought than we may realize. Here's how he intends to do it.
Asian Dragon (AD): What model of development do you think the Philippines should adopt? Do you think we would do well with an agro-industrial development, like Indonesia, or be tourism- and export-oriented, like Thailand? It is important for business to know your directions and policies.
President Aquino: I'm not going to single out one particular route. It could be agricultural based, tourism based, or manufacturing based. We identify the so-called low-lying fruits that are easy to pick, like tourism and the BPO sector. I will take every and all opportunities presented to us, today, tomorrow, and a few years from now, to grow our economy and generate more opportunities for everybody and refine the process as we go along.
Part of our function is really to look at what the endemic structural deficiencies are in our system, our way of doing business, our culture, etc., which retard our growth.
I got that insight from this Time magazine article featuring Asia's richest families. They had Henry Sy's family on the cover, and did a wealth comparison between a Taipan in Hong Kong and Henry Sy, and the difference was like a factor of a hundred. One has to ask how this happened. Hong Kong is so small, has very few resources, has to import all of its goods for instance, but they manage to create wealth.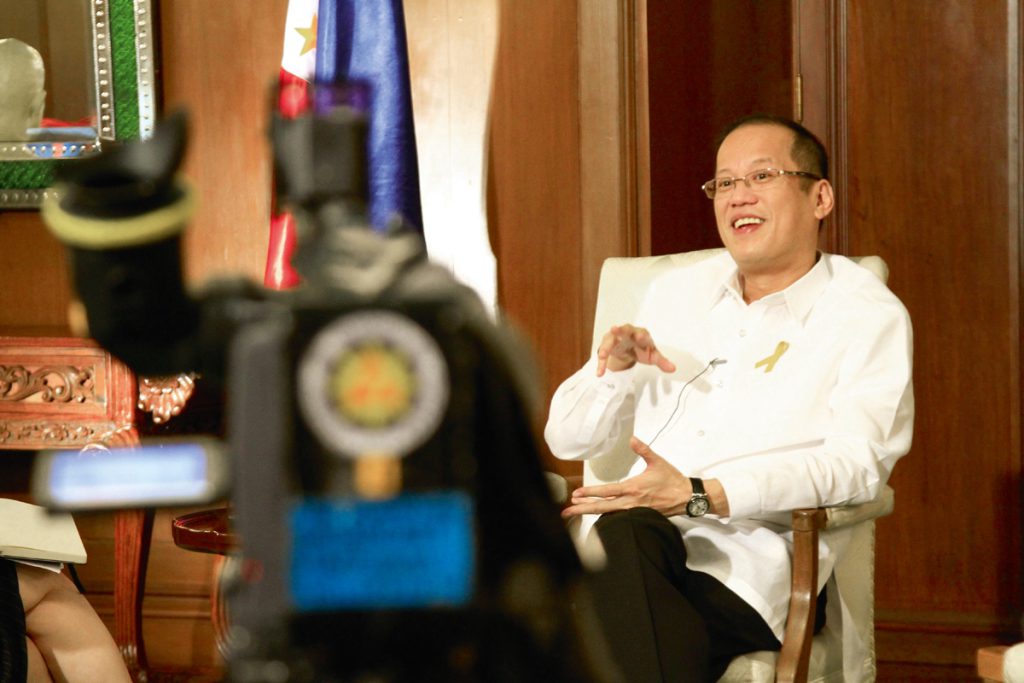 AD: What areas would you prioritize during your term to ensure the achievement of your objectives?
President Aquino: My first and foremost priority is poverty alleviation. There seems to be a mindset of looking at the vast numbers of our population as a cost factor rather than a potential partner for growth. We need to provide the necessary opportunities for them. The standards of living are low. Imagine, 40 percent of our population never get to see a health professional, not a midwife, not a nurse, let alone a doctor.
So basically my first problem is job generation. It is an empowering method for everyone that will fuel educational reforms, improve access to health services. It's two-fold — first is to draw the pie, and then share the pie equitably to provide opportunities for all that will increase their personal disposable income. Employment creates a multiplier effect on the economy. Jobs create consumers, which is good for business.
Our unemployment rate in January 2010 was 7.3 percent, and rose to 8 percent in April 2010. By January 2011, it was down to 7.4 percent but given the growth of the labor pool of about 600,000 new entrants a year, we're better off now, with 7.2 percent this April. About 92,000 jobs are generated for every tenth of a percent drop.
Another problem is job mismatch. According to Department of Labor and Employment (DOLE) Sec. Rosalinda Baldoz, there's a mismatch of from 50,000 to 60,000 jobs which can't be filled. I'd like to be able to match these skills with the job opportunities. Every two years, DOLE conducts a survey in coordination with the Commission on Higher Education on the hot courses to pursue two years so that graduates don't end up jobless.
AD: What programs do you have in place for you to be able to achieve the objectives of your priority areas?
President Aquino: A sample of what we are doing is the convergence program. For instance, we have a solution for informal settlers, a lot of whom have farming roots. Hopefully, we have not lost a generation of farmers, because their median age now is 57 and their population is shrinking. In Metro Manila alone we have 560,000 families. To build medium-rise homes of 45 sq m, it would cost half a trillion pesos for some 9,300 structures; this doesn't even include the livelihood component.
Now, what is convergence? The Department of Environment and Natural Resources (DENR), with the Department of Agriculture, has identified lands, and has come up with an inventory of 1.5 million hectares that's now part of the plan. The government will lend each beneficiary family two hectares. We build the houses with the help of partner NGOs like Gawad Kalinga, Habitat for Humanity, and perhaps other foundations, and the government brings in all of the other necessary supports like farm to market roads, irrigation, seeds, and technical assistance, providing them the necessary means to secure a livelihood. We hope this will encourage them to go back to the provinces and back to farming, by demonstrating it can be profitable.
There's also an upland component. We have something like 8 percent remaining primary forest cover. Some 66 of the 80 provinces are disaster-prone, with high risk for landslides, flash floods. We do have a tree-planting program, but it will not work without community support. The concept is that families will be tasked to become forest guardians. The convergence program is for them to plant coffee and cacao, and Nestle has promised to purchase all the produce. It'll take three years for the saplings to mature, and meantime, they will be enrolled in the conditional cash transfer (CCT) program, on condition that they safeguard the trees and not look at it as an immediate source of income by converting it to charcoal. With more trees, you lessen floods and expenditures allocated to impending disasters. On top of that, you provide income opportunities and you grow your agriculture base. As a stewardship program, the beneficiaries learn responsibility. If they stop cultivating the land, they lose the opportunity given. That's why it is such a beautiful program.
Another program is entrepreneurship. There are several running programs: PROPEL — Promoting Regional Opportunities for Enterprise and Livelihood Development; SMED — Small Medium Enterprise Development, which provides financing, business advisors, and free briefing sessions to SMEs; and the Business Matrix Program, where they link big companies to small enterprises to do subcontracting work or supply manufacturing components and services. The purchase orders are the collateral or security for financing.
AD: Will you encourage people to find work outside of the Philippines?
President Aquino: There is a specific law that says it is not state policy to promote the export of labor. I'd rather they have jobs here because there are social costs involved in working abroad. When both parents are outside, who takes care of the children? I don't think grandparents make efficient parents, as they do have a tendency to be very lenient.
AD: How can we absorb the increase in the labor pool each year?
Aside from the convergence and agriculture, the BPO sector is a growth area, as they set up wherever there are a lot of educational institutions. We have a ready pool of talent, with the setup of the digital highway, and as we address the issue of electricity, it is self-perpetuating. When I was 25, I couldn't think of buying a car or a house. Now, you have managers at 25 supervising 200 people, or planning your investment portfolios. BPO has empowered a lot of young people. There are about 700,000-800,000 directly employed in this sector, and multiply this by the average family size of five, and that's about 5 percent of the population relying on this sector, and it can still be improved.
We are also the fourth biggest shipbuilding country in the world, comprising 25 percent of international seafarers. In fact, AG&P is looking for thousands of fabrication workers, welders, engineers, etc. They actually hired a lot of our OFWs displaced from Libya. They also built this refinery plant for British Petroleum in Batangas that will ship 80 module plants to Indianapolis. So it will become the sixth largest refinery in the world. Proudly Philippine-made.
Basically, the strategy is to grow everywhere to provide employment opportunities, be it in agriculture, BPO, entrepreneurship, or convergence programs to achieve sustained economic growth.
AD: What about opportunities for big business?
President Aquino: The Private Public Partnership Program (PPP). There's so much pressure on the budget, politicians tend to just spread it around, which is not very efficient. With the PPP, infrastructure necessary to grow the economy can be met by the private sector, which increases the budget for social concerns. About 20 percent of our population lives below the poverty line, and we need to get them to become active participants in growing the economy.
There are over a hundred PPP projects for 2011 rollout: Daang Hari-SLEX Link Project, Cavite-Laguna "CALA" Expressway, several MRT/LRT expansion programs, NLEX-SLEX Connector. There are airports, New Bohol, Puerto Princesa, New Legaspi, and medium-term rollout projects like construction of dams, irrigation, dairy development, organic rice farming, integrated agri-food park, food processing plants, grain centrals with bulk handling facilities, logistics, and supply chain centers for agri-aqua products, etc.
The National Economic and Development Authority-Investment Coordination Committee (NEDA-ICC) approval has to be secured, after which there is a bidding process. The ICC consists of the Secretary of Finance as chairman, the NEDA Director-General as co-chairman, and Executive Secretary, Secretaries of Agriculture, Trade and Industry, and Budget and Management, and the Governor of the Central Bank of the Philippines as its members. The PPP Center director Al Vitangcol III recently announced there are nine projects lined up for bidding towards the end of this year.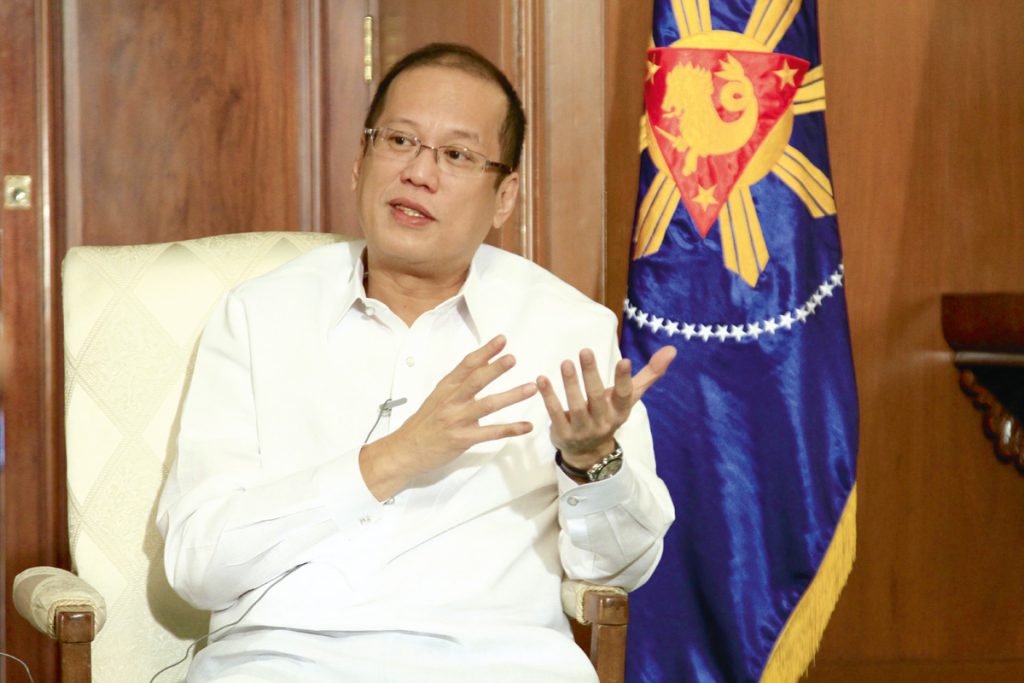 AD: What is the investor's assurance that the PPP projects will not get cancelled in the next administration, like what happened to several projects that have been recently cancelled?
President Aquino: Look at the projects we cancelled. For instance, the Laguna Lake project, which cost P18.7 billion. It's supposed to dredge 12 million cubic meters of silt to increase water-holding capacity. Between upstream erosion and the informal settlers community of about 100,000 families, about four million cubic meters of silt is produced annually. So without addressing the root of the problem, deforestation and informal settlers, we're just buying three years. On top of that, the silt will be simply transferred from one section of the lake to another — and we have to pay P18.7 billion for that? Why do it? Instead, we will push for the national greening and reforestation program to plant 1.5 billion trees by 2016.
AD: It seems that a lot of our problems stem from the problem of informal settlers. Are we not going to push for the amendment of the Lina Law?
President Aquino: The year 1994 was the deadline to conduct an inventory of all lands with informal settlers, but it was never implemented for the most part by the LGUs. After identification of the informal settlers, each barangay is tasked to ensure they don't grow in numbers. Part of the Lina Law penalizes professional squatters. But nobody did the first part of the program. The inventory would have produced a road map of how to basically address this problem. And as I mentioned earlier, the convergence program will be one of the solutions to the informal settlers problem, and next is to be able to provide livelihood opportunities.
In fact, even some of our AFP and PNP personnel are also informal settlers. They pay about a third of their gross income, P3,000-5,000 a month, for housing. We're building over 21,000 houses and an additional 2,000 for the Bureau of Jail Management and Penology (BJMP) and the Bureau of Fire Protection.
It cost us some P4 billion for the first 20,000 units, but they were able to improve the efficiency and added between 1,600 and 1,800 units, which we expect to deliver by November this year. Pag-Ibig will take out the cost of the project, and we get over P2 billion back. The monthly amortization for the house and lot, of about 30 sq m, is like P200/month for the first five years, and then it increases to about less than a thousand pesos per month in 25 years. That's the incentive for our soldiers, policemen, jail guards, and firemen: socialized housing on top of their jobs.
Our population almost doubled by about 45 million from 1986 to 2010, so housing is really a problem. The national government's Housing and Urban Development Coordinating Council (HUDCC) is the lead agency, and I have asked our resident expert, the chairman of HUDCC, Sec. Jesse Robredo, to handle it.
AD: Are you going to push for another extension of the 1988 Comprehensive Agrarian Reform Program (CARP), which will expire in 2014? We no longer have plantations that support our processing plants. Because of lack of economies of scale, the cost of production of raw materials is high. Food processors, manufacturers have resorted to importation of raw materials, which prevents us from maximizing job opportunities for our people.
President Aquino: My position is no more extension. We're done with the acquisition stage and have distributed what has to be distributed. The next stage is maximizing the productivity of each landholding. We should move on to provide the necessary assistance and resources to farmer-beneficiaries, including litigation assistance if there still is litigation work to be done.
AD: The collapse of the tariff regime has resulted in a lower differential (average of 6 percent) between the tariffs on raw materials and finished goods. According to the World Trade Organization rules, we are allowed to apply our bound tariff rates, but we chose to lower our tariff rates during the Ramos administration, and continued to lower them during the Arroyo administration. This is bad for the upstream industries because our agriculture industry can't compete with the imported raw materials because of lack of economies of scale due to CARP. The downstream industries could have benefited from the lower tariff on the raw materials, but since the tariffs on finished goods has also collapsed, it's a double whammy for us. Is there anything you can do about it?
President Aquino: We cannot shelter everybody forever. We need to grow the economy by improving your efficiencies. It's like when you were just learning to ride the bike, you had trainer wheels, but to compete in the Tour of Luzon, you can't do it with trainer wheels. At some point during the learning curve you have to be weaned from all that protection or you will never be able to compete. Even if you dominate the local market, what about the bigger market outside of the Philippines which you were not able to compete in because we did not encourage you to become efficient?
AD: Do you think you are adequately supported by the Chinese-Filipino businessmen, considering your governance is very different from the past administrations where they had cronies who weren't used to a level playing field?
President Aquino: In time, I think they will appreciate that we don't practice cronyism. How can we favor one at the expense of everyone? If only the individual or entity grows, how can the market grow when no other opportunities were provided?
AD: There has been a series of investigations and probes on the past administration. Do you honestly think you can put politicians behind bars? Don't you want to do a Nelson Mandela?
President Aquino: Forgive and forget? To forgive would be too costly. I'll give you an example. The National Grains Authority from the Marcos to the Estrada administrations accumulated debts of P12 billion. In the first year of Mrs. Arroyo's term, it became P18+ billion. By the time she left, it ballooned to P177 billion — that's 155 billion in 10 years. Should I forgive and forget? And that's only one case. How about in 2005, NAPOCOR's debt grew by another P200 billion in one year? Think about the opportunity loss. It is such a waste of government money which we could have used for our social programs.
I hope it doesn't happen at the end of my term, but they say it takes six years to adjudicate cases on the average.
If we don't punish anybody, we send a message that you can just steal enough and enter into a compromise. I guess the best example is Gen. Garcia's plea bargain case. They say the evidence presented was weak, but my question is, what kind of evidence do you need when the guy has offered to return P120 million and the trigger amount for plunder is P50 million? This is already an admission that the money does not belong to you, and yet we enter into a compromise for the return of a portion of what he is illegally in possession of, and allow him to keep the balance of the P300+ million? I think this is wrong. It is encouraging the next generation to continue the same practice. There's nothing personal about this.
AD: But can we ever get back the money?
President Aquino: We don't know, but there are campaigns against money laundering internationally.
AD: What do you consider your bright spots?
President Aquino: There are many: the reduction in rice importation, the salary stabilization, my anti-corruption campaign and prudent fiscal strategy. When I started out in Congress, after the 1987 financial crisis, their claim was that there was always no money for anything. And now, whenever I talk to Butch Abad about funding, he says we have savings on such and such…
AD: What is the greatest threat the nation is facing? Is it the Spratleys issue?
President Aquino: No, it's more domestic than that. We are a transforming society, and there are many things to be done. There is a saying that you shouldn't mess with somebody's rice bowl. Well, to transform society, we will be messing with so many rice bowls. The reaction is always to preserve status quo, and the status quo is responsible for not getting us a rightful place in the sun.
AD: Your vision to have a clean government and fight corruption is very clear, but what are your short-term measures that could be your administration's showcase project to solve traffic and floods, for instance?
President Aquino: Rice self-sufficiency by 2013, Agriculture Secretary Procy Alcala has promised me. It's a record rice crop season this year, with 15 percent growth. From 1.3 million metric tons shortfall last year, we just need to import 600,000 metric tons this year.
Reduction of streetchildren and juvenile crime: We have a law that says you cannot jail children, so I have tasked the Department of Social Welfare and Development (DSWD) to address this situation. If the child has parents, they have to be taught to be responsible and to take care of their children. If not, the child will be turned over to DSWD.
Flooding: It's only Manila and Makati that really have sewage systems. We can't tear up the whole Metro Manila to interconnect the sewers, so there will be collecting points for the sewer water while waiting for the flood or rainwater to subside before it is released. This way the drainage doesn't get clogged and rainwater can flow freely.
Traffic: Based on our survey of the ratio of passengers to buses, we need something like 3,900 buses to service Metro Manila. We have 12,000 buses. A lot of them are provincial buses whick pick up passengers in their terminals located in Metro Manila, especially along EDSA. So the solution is to build two bus terminals, north and south, for bus companies with provincial routes. We have finished negotiations already, and will commence construction soon. Then we will try to limit the number of buses to 3,000+.
AD: What about the Balai and Samar factions — is there a delineation of their power and authority that the business sector should be aware of?
President Aquino: This is an issue, like many others, that is being magnified out of proportion by people who want to preserve status quo and get back to power. It reminds me of the old sci-fi movies with gila monsters and other scary things, where they make people look so small. When you see the iguana, it's so tiny, but when you watch it, it appears to be humongous. That's how magnified the issue is. AD
Photographs: PJ Enriquez
Former President Benigno "Noynoy" Aquino III died on Thursday, June 24, 2021.This story was originally published in Asian Dragon's September – October 2011 issue.