Franchising, the business process of selling a brand's license and the system that has made it successful, was barely known to the Filipino entrepreneurial public when the Philippine Franchise Association, Inc. (PFA) was first established in 1995.
At that time, the growth rate of launching a franchise was one brand a year. Today, one quick tour around a business district in the National Capital Region or a major provincial city would show dozens of brands, local and international, from a lot of industries thriving in a lot of establishments. Budding entrepreneurs who believe that their products or services have neared their expansion stage want to take the next step in becoming franchisors. At the same time, interest is growing in how to adapt those brands, as franchisees, from eager, moneyed millennials to their grandparents who want to put their retirement money to good use. Sherill Ramos Quintana, the appointed president of PFA, says that the association is more than willing to give both parties a hand.
"The potential for franchising in the Philippines is not yet at its peak, and there are a lot of opportunities for growth," says Quintana. Business owners in particular "can multiply in a short period of time by getting other people to believe in their vision."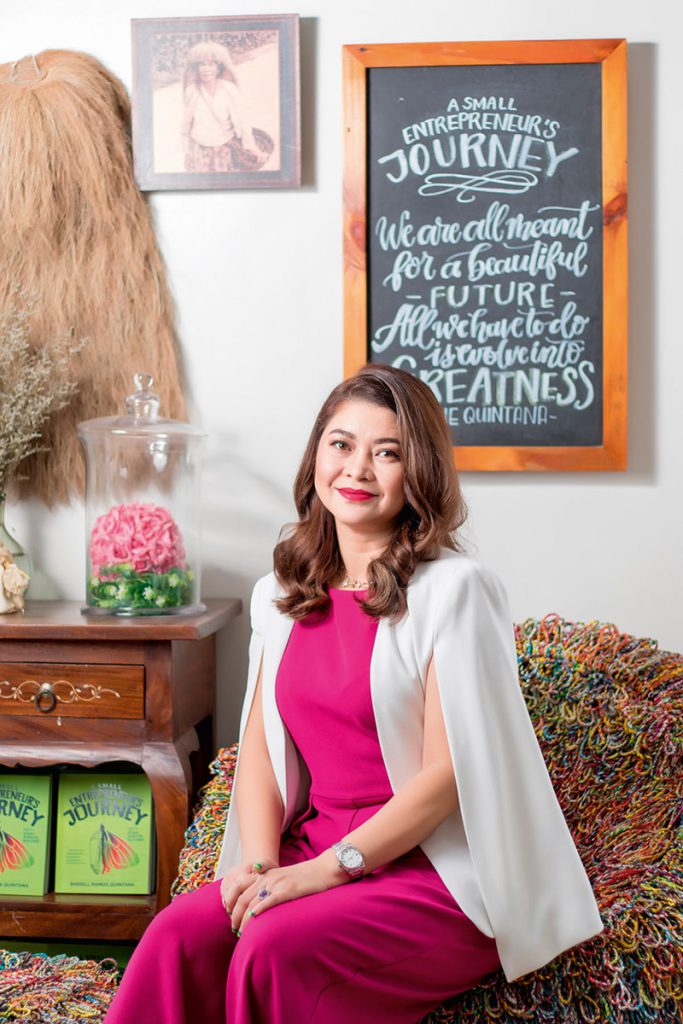 Quintana, who began her two-year term in January of 2020, elaborates on the association's current programs and her own vision: "My focus is to see membership engagement, and there are a lot of programs where members can participate. One ongoing program is the internationalization of Philippine brands and their export to other countries. A lot of members used to shy away from this in the past because they felt they were not ready, and just wanted to expand in the Philippines.
"But we want to give that opportunity to a lot of businesses through overseas missions," Quintana says. "Even if they don't want to take a look at overseas expansion, they can learn a lot, like benchmarking opportunities, or finding partners."
Quintana does caution that not all enterprises, regardless of the passion of their owners, may be ready to become a franchisor.
Another value that PFA provides is a dual kind of mentorship, where the franchisor receives guidance from predecessors who have proven themselves in the field, while giving the same to younger entrepreneurs who then can become their mentees.
Quintana credits her success as a franchisor to the lessons she received from her mentor, Alegria "Bing" Sibal-Limjoco, PFA co-founder and president of the Philippine Chamber of Commerce and Industry. Limjoco was one of those people who "believed in my vision and supported me," says Quintana. "Prior to franchising my own company, I had suffered a major financial setback and had to be creative with my own resources."
That company, Oryspa, pioneered the use of rice bran in the health and wellness category in 2010. It got its return on investment (ROI) eight months after its launch. Franchising in 2011, it has since grown its initial four-owned stores into 66 locations with a presence in 12 more countries.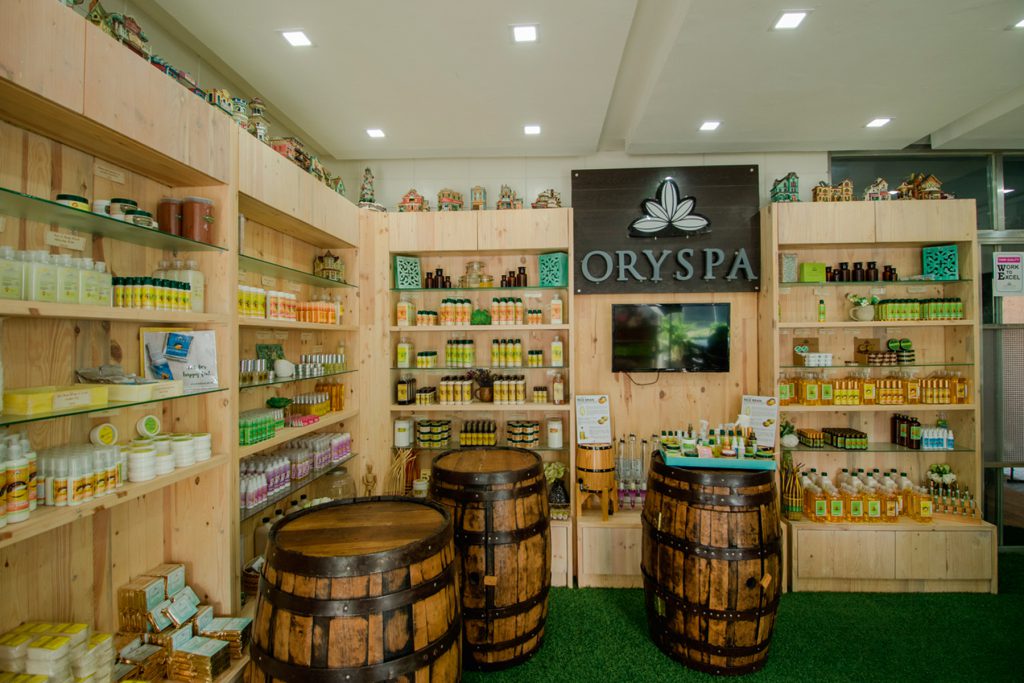 Quintana names a business' unique differentiating factor as vital to making its products stand out, and infusing them with huge potential in the franchising business. At a time when beauty brands with virgin coconut oil were saturating the market, she decided to develop rice bran as the main ingredient after two years of research. "Rice bran is not sticky, which is important because we live in a tropical country," she explains. "It contains a lot of nutrients and vitamins with anti-aging properties. Because our product is plant-based, it does not have parabens or other harmful chemicals."
Quintana also broke the mold by putting up a store in SM Calamba, which openly displayed her brand, instead of selling it through the usual channels of distributors who supply beauty products to salons and spas. She continues, "In a store, you have a system, inventory, training of people—you have control. We were courageous in talking to the mall's leasing managers to go mainstream and not sell in bazaars. Our five products ballooned from five to 62."
Prior to becoming a franchisor, Quintana was a proven entrepreneur, who had already built a homegrown soap-and-candle hobby that made P5,000 per trade fair in the bazaars, into a profitable aromatherapy B2B company, Kutitap Aromatherapy Crafts, which manufactured and sold spa essentials.
Today, Oryspa is a family affair, with Sherill's husband, Edwin, himself a development consultant, as its COO. Her advice to her fellow entrepreneurs and potential and present franchisors comes from those hard-earned life lessons: "How do you succeed? Through grit, commitment to excellence, and being true to your vision—authenticity in who you are and what you can offer."
Photographs by Paulo Valenzuela
Learn more about the success that Sherill Ramos Quintana found in franchising on Asian Dragon Magazine's 74th issue. You may order the physical copy of the magazine on Facebook and Lazada, or download the digital copy from Magzter.