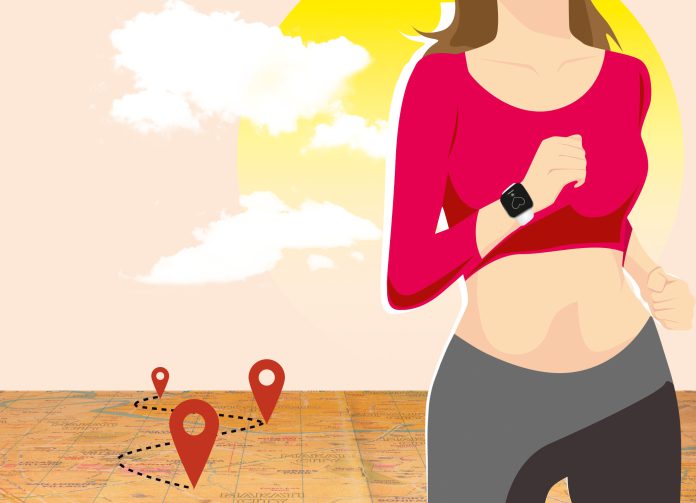 With the plethora of articles with "alternative facts" being the byword of the moment, it becomes imperative that we separate the truth from wishful thinking, and use the experience and the knowledge of fitness professionals, as well as reputable and science-based research from established fitness organizations to help us chart the way into the fitness world.
I have culled fitness advances as proclaimed by the American College of Sports Medicine (ACSM), as well as the American Council on Exercise (ACE). I will discuss them in our context—if these are applicable to us, if there are limitations that should be noted, and if there are alternatives that can be utilized as modifications and/or better adaptations.
Wearable technology, and this can be an indication of our continued dependence on technology. The list of wearable technology is expanding—smart watches, activity trackers, heart rate monitors, GPS tracking devices, smartphone applications—and is complementary to other activities that utilize technology to our advantage on a daily basis. (We shop at Zalora, have our groceries delivered from your favorite store's online site, and get a ride using Grab)
As mobile phones are ubiquitous to Filipinos and we like to be seen with the "latest tech," this seems like a trend that is especially apt in our context. However, some of these gadgets do come at prohibitive costs, and this could be an avenue for technology companies to design and create products that can cater to a wider base of consumers. Also, one has to be motivated enough to engage in the physical activity itself, if these technologies are to be of full utility. Remember that your step counter is only as useful as the number of steps you take for the day, since the engine that powers its usefulness is still physical activity.
The top fitness advance in ACE's survey is a stunning one, but one that can be seen as expected and will continue to take place in the foreseeable future: millennials are choosing to live and work in places where they do not need to use a car to take them around. Locally, I have anecdotal evidence that this is already taking place in areas like Makati and Bonifacio Global City. You will find people coming into work wearing their "comfy" shoes or even slippers, because they live just a few blocks from their office. The mad pace of condominium development is as frenzied as ever, and having this advantage of combining both home and work life in one area means millennials can engage in fitness activities like running after work. (You can see running clubs all over BGC, comprised of officemates.)
Millennials are also a tad bit more concerned with social justice issues (given their level of engagement in social media platforms) than their older counterparts, and living close to work would be an ideal and practical way to lessen their carbon footprint and contribution to car pollution, as well as not adding to the traffic woes of our already congested city.
Bringing it back to the ACE survey, this amounts to more time to engage in more activities, and this includes physical activities. These "balanced" centers of living often have green spaces and wide sidewalks for you to—at the very least—consider walking around as a daily activity. As centers of commerce, they are also attractive for health and fitness centers to open their businesses in, what with the marketing of these places as young and vibrant.
Another is the expansion of the online workout video-on-demand. This means that you (or you and your friends) can take part in a live workout, streamed on your laptop, in the comfort of your home. Why not take advantage of the internet to engage in physical activities? In the same manner that there are people who live closer to work to get rid of factors like traffic and stress, this online workout phenomenon allows you to do your workout without having to travel.
I do know of several people who work out at home using YouTube videos that have been recorded earlier (so you can play them over and over). This avenue to connect fitness professionals with consumers is exciting and rife with possibilities.
To see what's out there, to know what's new and what can be done, to improve upon our existing technology and way of doing fitness activities—all these and more are the reasons we continue to keep abreast of what's to come.
But remember, these new modalities, technologies, and changes in lifestyles are there to help our fitness journey—but the decision is one that will not change: you have to physically move in order for you to reap the benefits of all these advancements. Simply moving to a "balanced" place does not equate to being healthy—you still have to do the work!
So, take stock of what is emerging on the fitness front, do not forget that you still have to haul your butt to the gym (or the pavement, or the local park), and have a great and activity-filled life ahead of you!
Illustration by Paul Fabila
Learn more of the fitness advances found in Asian Dragon Magazine's February-March 2017 issue, available for download on Magzter.