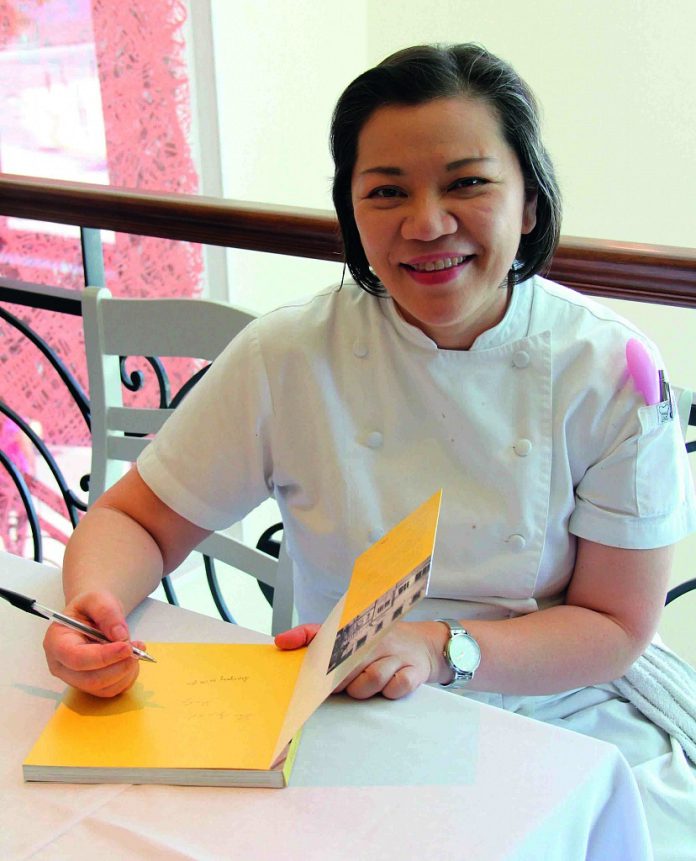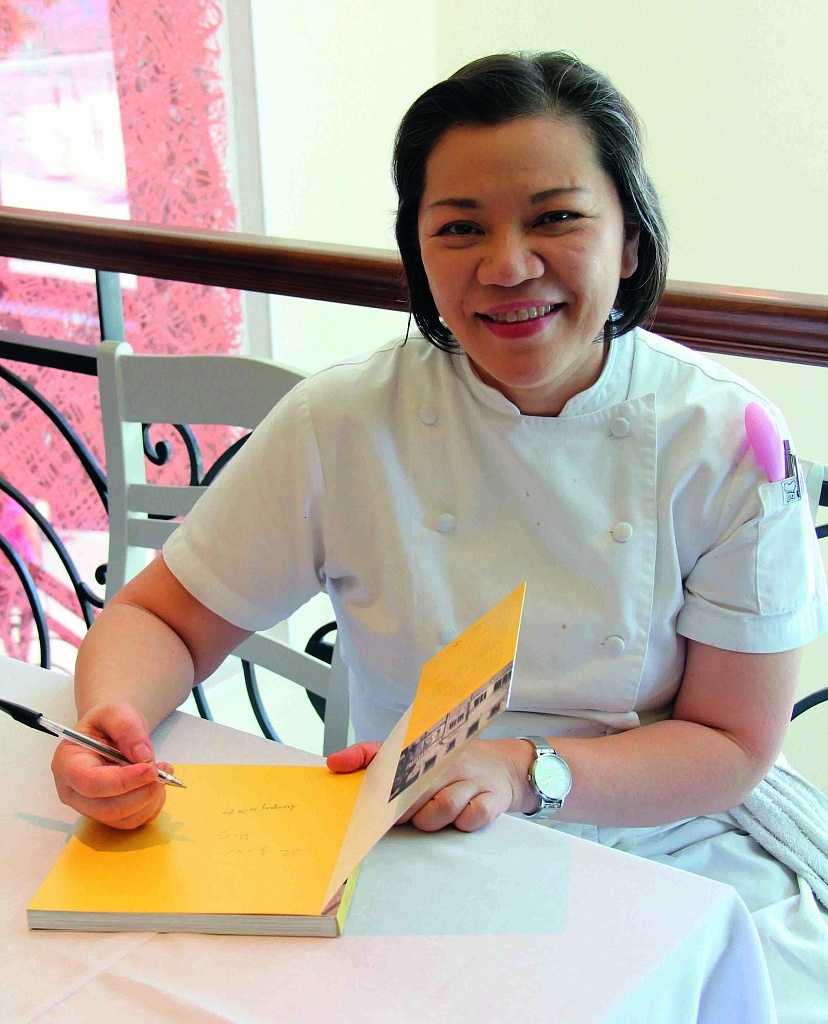 Think Corned Beef Sinigang, and the first person who will come to mind is Chef Vicky Rose Reyes Pacheco, co-owner and executive chef of Chateau 1771, Sentro 1771, Café 1771, Sidebar, and Flatiron. This is because the amiable chef is the creator of the comfort food dish, one of the signature dishes that diners keep going back to Sentro 1771 for.
No, corned beef does not mean the shredded reddish meat that you usually find when opening a can. The term "corned beef" actually refers to big chunks of beef brisket that have been salt-cured. The salt used is coarse, granular, or rock salt, also called "corns" of salt, thus the name "corned beef."
In 1995, Chef Vicky, who develops the menus for the different restaurant concepts under the Chateau umbrella, had the brilliant idea of turning a bowl of corned beef broth into sinigang by adding a souring agent, tamarind. She tried it in the kitchen, and it turned out to be so good that she put it on the menu of the different restaurants, until it found its home for good in Sentro 1771 in 2002. Since then, it has become a signature dish of the restaurant, and, based on its popularity, is destined to become an heirloom recipe. For Chef Vicky, it already is.
CORNED BEEF 'SINIGANG'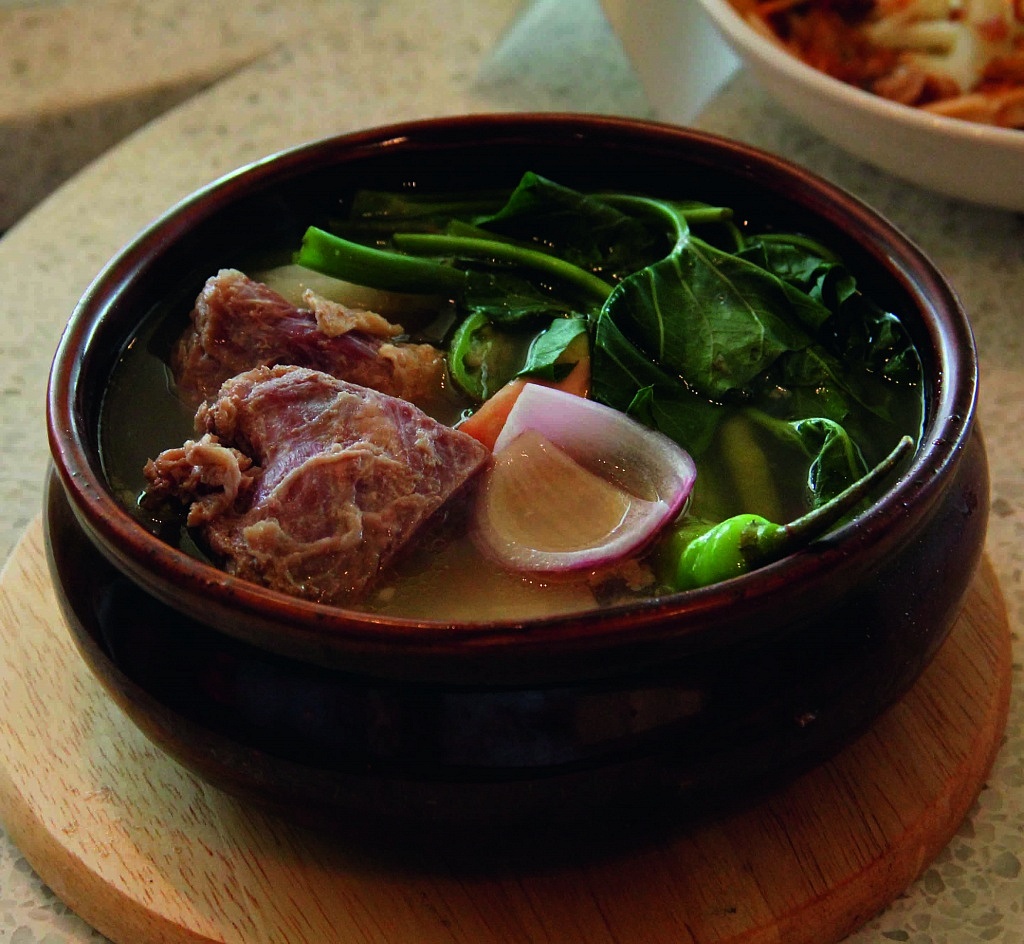 For the brine solution:
3-1/2 liters purified water
290 g rock salt
70 g Prague salt (pink curing salt)
50 g brown sugar
20 g red onion, peeled
10 grams whole garlic, peeled
Combine water, salt, Prague salt, brown sugar, onion, and garlic in a pot.
Bring to a boil, straining the brine.
Let brine cool down completely.
For the meat preparation:
Short plate and/or boneless beef shank
Slice the meat into large chunks, trimming off excess fat.
Soak in brine solution and refrigerate overnight. The best way to do so is to place meat and brine solution in a Ziploc bag and leave overnight in the ref.
For cooking the meat:
50 g whole leeks, trimmed
50 g celery, stalks only
50 g red onion, peeled and halved
1 pc bay leaf
7 g rock salt
1/2 tsp whole black peppercorns
Water
Take out the meat from the brine and place in a stock pot.
Tie leeks and celery stalks together.
Add leeks, onion, celery, bay leaf, salt, and peppercorns.
Fill stock pot with water.
Bring to a boil, then simmer until meat is tender. Continuously add water, skimming the surface regularly to remove scum that rises to the surface.
When meat is tender, take it out using a Chinese spider (a type of skimmer with a wide shallow wire mesh basket and a long wooden handle). Place on a flat container and cover. Do not expose to air because the meat's surface will turn brown and dry up.
Strain resulting broth, which shall be used as soup.
For souring the soup:
Fresh tamarind, washed, boiled in water or broth, then mashed and strained
Native tomatoes, quartered
Red onion, quartered
Siling pansigang (finger chili)
Eggplant, sliced diagonally
String beans, trimmed and cut into finger lengths
Okra, sliced into thirds
Radish, peeled and sliced diagonally
Kangkong leaves and shoots
Prepare pot where all the meat and vegetables will fit. Pour strained broth in the pot and bring to a boil.
Add tomatoes, onion, half of the souring agent, and chili. Bring to a simmer, and wait for the onions and tomatoes to wilt. Taste for sourness and adjust as needed.
Add eggplant slices, string beans, okra, and radish. Cook until half-cooked and tender.
Add cooked corned beef and bring up the heat to medium.
Just before serving the dish, add kangkong.
Photographs by Rafael R. Zulueta
This article originally appeared on Asian Dragon's December 2017-January 2018 issue, available for order on Facebook and Lazada, or downloadable from Magzter.