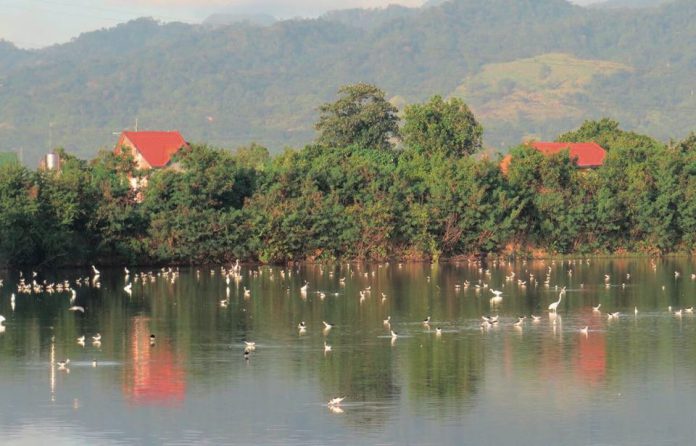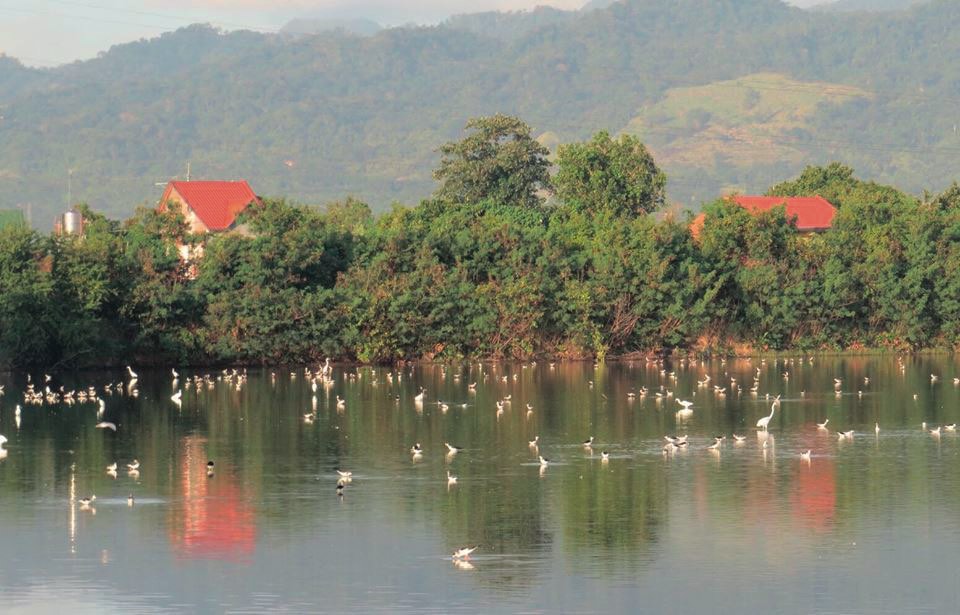 Have you ever kept a book under your bed? One you wanted to hide there so when Mom turns off the lights and closes the door, you take it out and start reading under the moonlight because you love it so much? Mine was a picture book of birds. I still remember the green cover and the glossy pages. It was a thin book, but each page had several colorful birds. I grew up thinking these were all found in America.It would be half a century later that I'd find out I was wrong. Bird guide Adrian Constantino sets the numbers at around 700 species found in the Philippines, of which roughly one-third are endemic (found only locally). Whaaat?! How in the world did they manage to stay invisible to me all this time?! When someone directed my gaze upwards and lent me a pair of binoculars, I was hooked. I joined the Wild Bird Club of the Philippines (WBCP).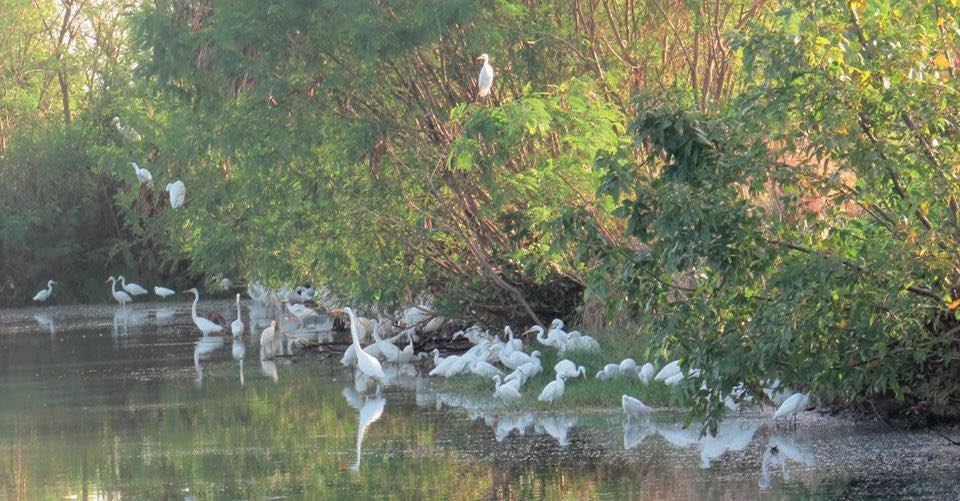 So what is a waterbird? First thing that comes to mind are ducks and geese, then swans and seagulls, pelicans and penguins. Before I got into this hobby, these are probably all I'd enumerate, but there's a lot more! Check this out: loons, grebes, herons, spoonbills, coots, rails, avocets, stilts, plovers, sandpipers, snipes, terns, cormorants, etc. Identifying waterbirds is super challenging, because many species look the same, such that it takes a very keen eye and powerful scopes to tell them apart.
Now, what is a wetland? Simply stated, it's a place where the land is covered by water, like marshes and swamps. I used to think this was ground gone to waste, better drained and developed, but I found out it plays a vital role in human survival and the overall health of our environment.
Gina Mapua, past president and executive committee member of the WBCP, says wetlands are vital ecosystems that contain floodwaters, recharge groundwater tables, sequester pollution, and provide fish and wildlife habitat. In fact, if you put together all the wetlands of the world, the total area will exceed that of the USA!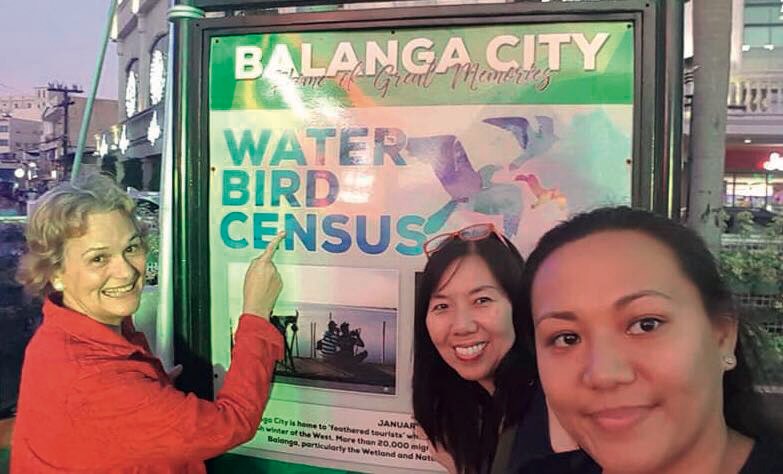 So what is the connection between waterbirds and wetlands? Mapua explains further.
"Monitoring the populations of waterbirds is a key indicator of the health of the wetlands in a region. If bird populations fall in a certain region, scientists immediately know there is something wrong. In fact, among the five regions where the waterbird census is operating, it is precisely in the Asia-Pacific region where bird populations are dropping in alarming numbers. "
What would be the primary reason for this population crash?
"Loss of habitat. Wetlands are being reclaimed for high rises or farmlands, leaving nothing for migrating waterbirds that badly need to feed after hours of flying. This is the tragedy of unregulated human activity. We are so busy making our lives richer, more comfortable, and more advanced at the expense of Mother Nature. When she collapses, we collapse, too."
Armed with all this information, I realized there's more to this hobby than just spotting birds.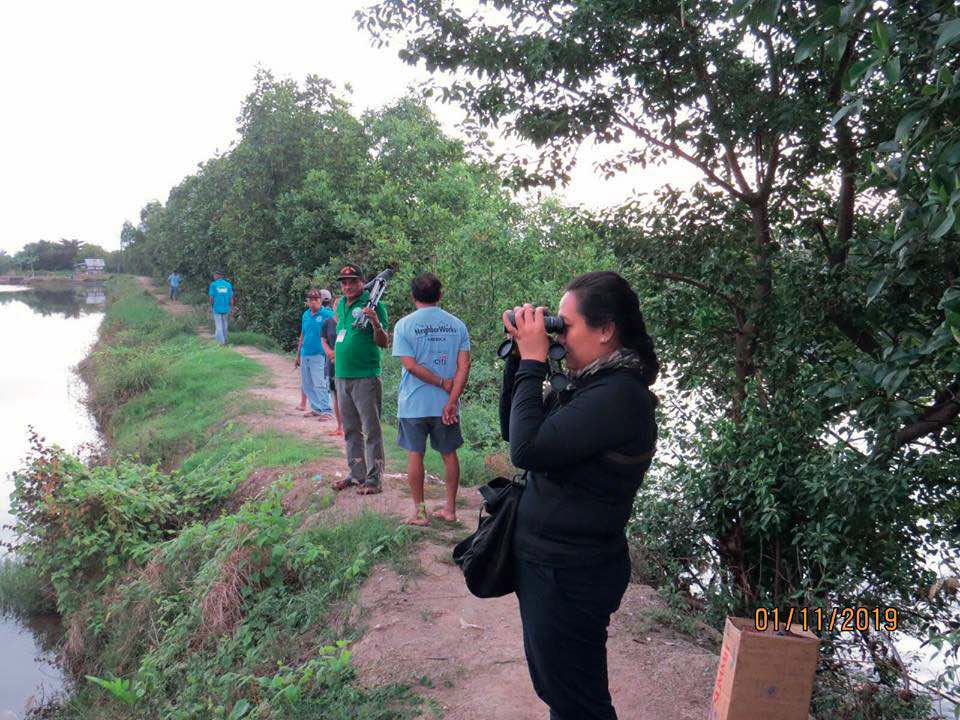 The whole process of documenting birds is fascinating. Before I talk about the AWC, let me discuss how we come up with a list after every birding trip. We gather together under an assigned leader who calls out the categories of birds as laid out in the Kennedy guide book. Those who saw a particular species say so and state how many were spotted, and a total number is agreed upon. We do this until everything is collated. I keep thinking, what if we counted the same bird more than once because it flew from one place to another? If one birder saw three and the other saw only one, does that mean we write down three or four? Best estimate is the rule, so a collective agreement is reached as to the final number. Easy, right? I thought so, until we went on a trip to Pampanga and saw mixed flocks of birds flying and in the water—quite a lot of them!
My first Asian Waterbird Census was indeed fun and exciting! Other club members saw rare species like the Far Eastern Curlew and Black-faced Spoonbills, and I wish I did too—but then my area had 1,740 Black-winged Stilts, wow! That made my day. On top of that, the city of Balanga gave us each a ginormous box of Geno's gabi keso (taro cheese) ice cream. All in a day's work.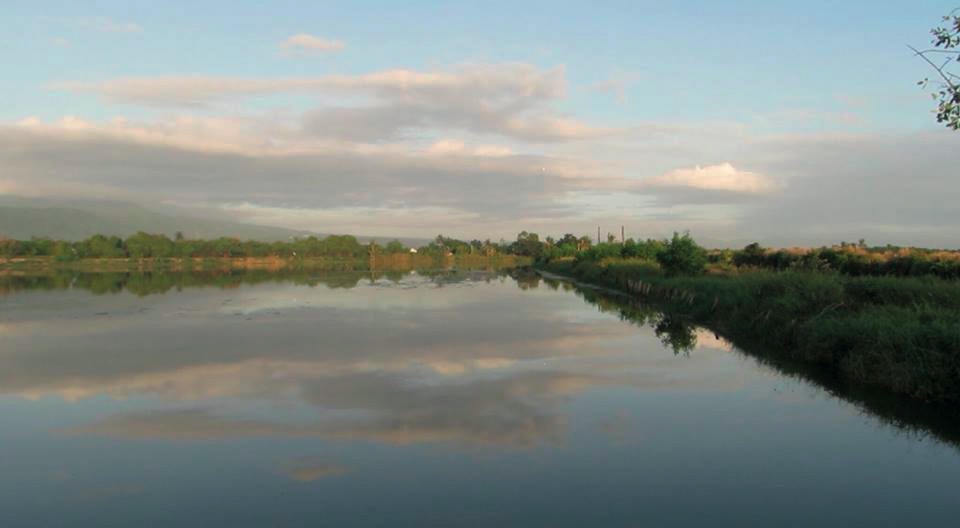 Don't just see. LOOK. Wetlands are neither ugly nor dead. In Virgil's Aeneid, Avernus was believed to be the entrance to the underworld, and it means "without birds." Extrapolate (I love this word now, haha!). I rest my case.
Photographs by Gwen So