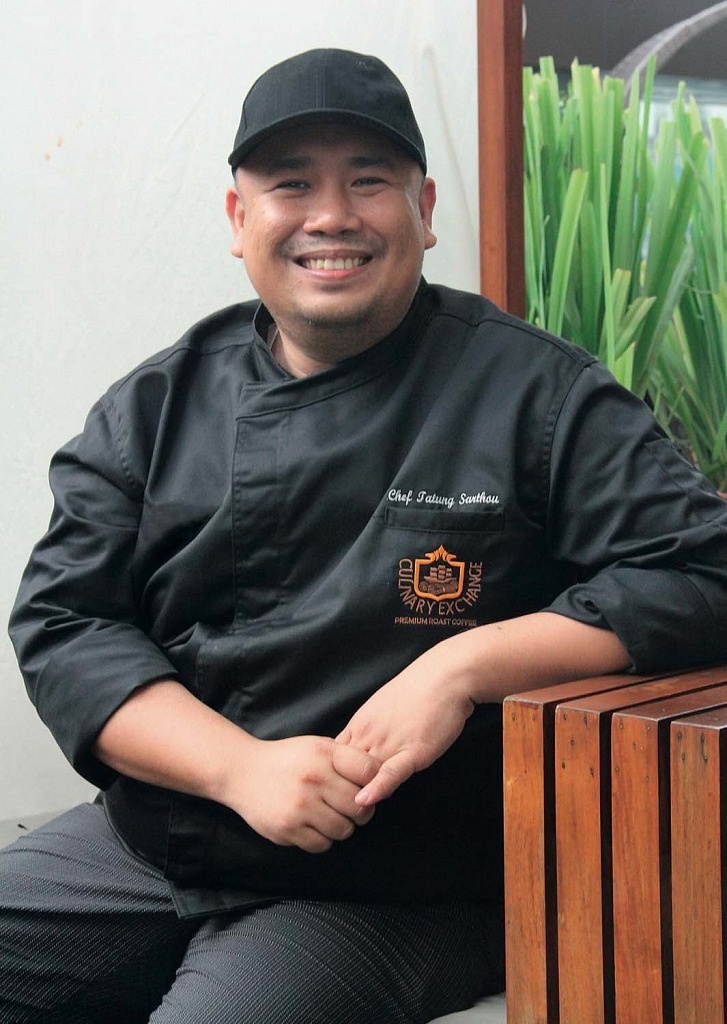 Chef Myke "Tatung" Sarthou is undeniably one of the most talented chefs in the country today. He has his creativity and passion for Filipino food going for him, and he can cook anything, from Batangas bulalo to Ilonggo pancit Molo, with flair. But since he hails from Cebu, where he was born, raised, and educated, Chef Tatung is at his best when he cooks Cebuano dishes.
Cebu lechon (roasted pig), bam-i (stir-fried noodles), kinilaw na tangigue (Spanish mackerel ceviche), balbacua (ox tail and trotters in achuete sauce)—name it, Chef Tatung can whip it up masterfully.
Among his favorite Cebuano dishes is balbacua, a dish that he grew up eating. This dish traces its roots to Spain. It is said that the dish derived its name from the Spanish word barbacoa, which means slow-cooking meat on an open fire. The name fits the dish perfectly, because balbacua is cooked for more than an hour.
'BALBACUA'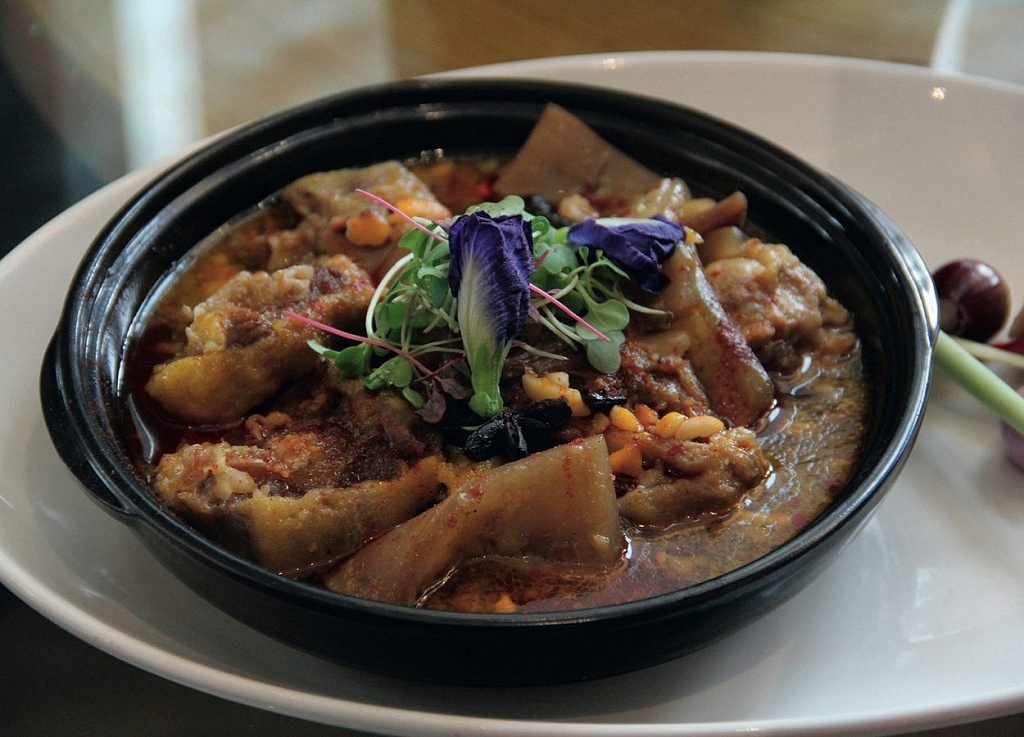 3 kg ox tail and ox trotters
5 liters water
6 pcs red onion, sliced
10 pcs star anise
4 pcs thumb-sized ginger, sliced
3 heads garlic, minced
2 cups crushed peanuts
2 cans black beans
1 cup annatto oil (achuete)
2 pcs large pineapple, cut into cubes
Salt, patis (fish sauce), and pepper to taste
Wash and clean ox tail and ox trotters cut into serving pieces, and boil until tender.
Add all other ingredients, and boil for one hour.
Season with salt, patis, and pepper to taste.
Serves 6 to 8.
Photographs by Rafael R. Zulueta