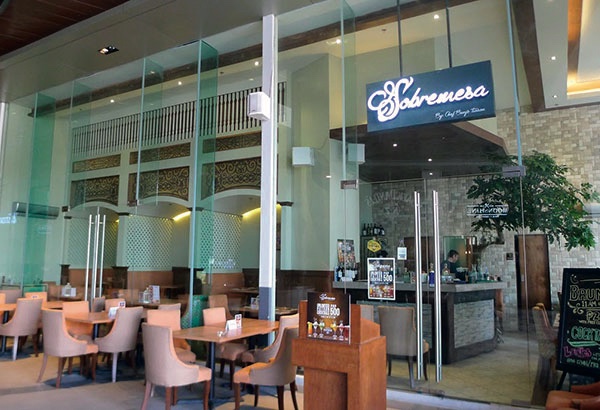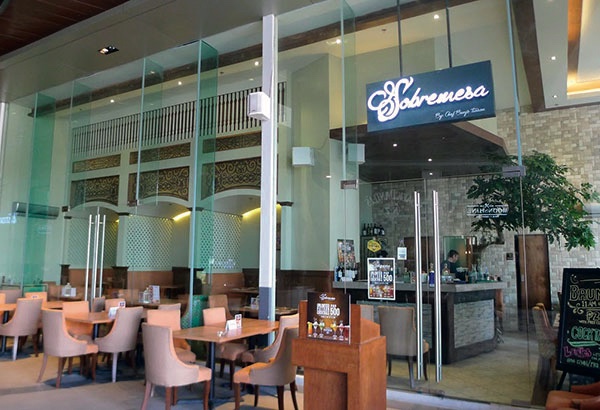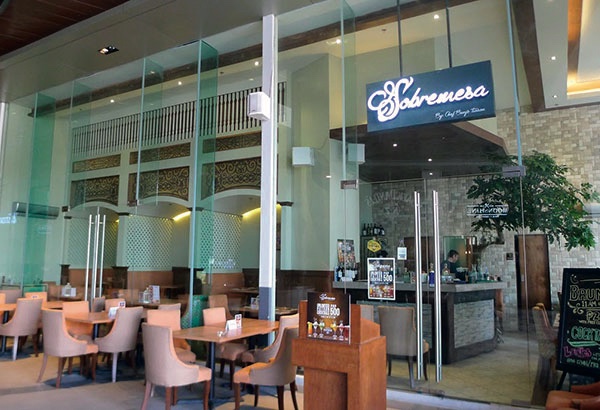 "Sobremesa," literally "after table" or "over table," is a Spanish tradition of relaxing at the table, engaging in a light conversation and sharing coffee, tea, or liqueur after a heavy meal.
Sobremesa also happens to be the name of a restaurant that serves classic Spanish and European dishes—some traditional, and some infused with Filipino flavors that make the dishes even more sumptuous.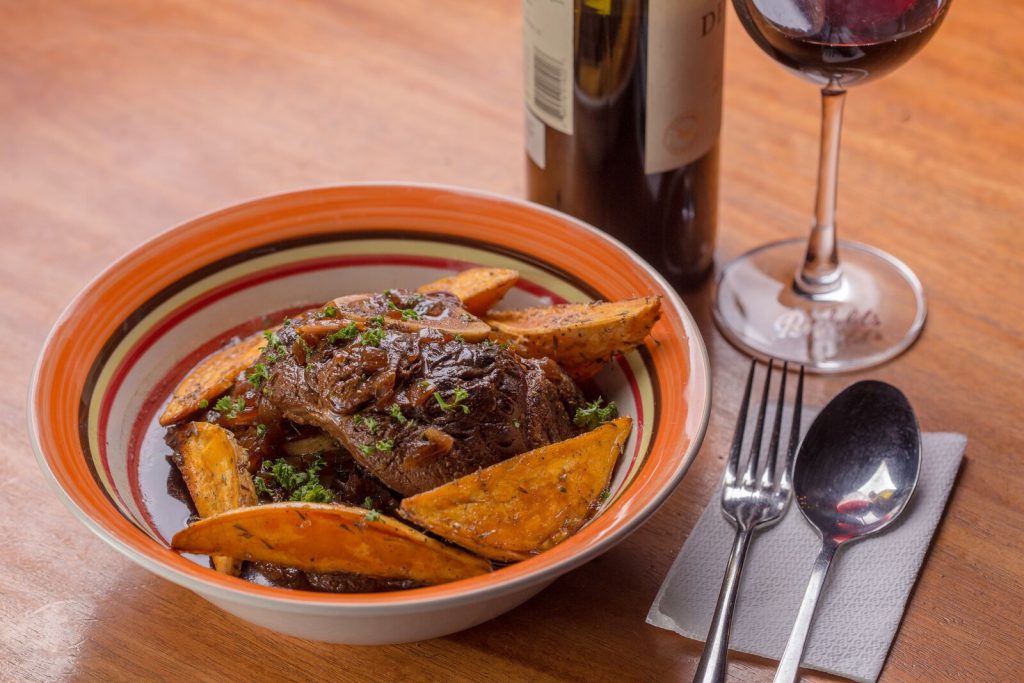 The menu has been put together by Chef Benjo Tuason who, together with his tito and tita friends, envisioned a dining place with a '90s vibe where they can relax, enjoy each other's company, reminisce about their younger years, and make new memories over good food and pleasant company.
"Here at Sobremesa, we embrace the idea of creating a warm atmosphere for old friends to hang out over well-cooked Spanish and European dishes. We prepare our food with care, cook with love, and serve with pride," says Chef Benjo.
Harvard Uy de Baron, one of the owners of the restaurant, adds, "The menu consists mostly of Spanish and European dishes, but we have incorporated the Filipino palate into it."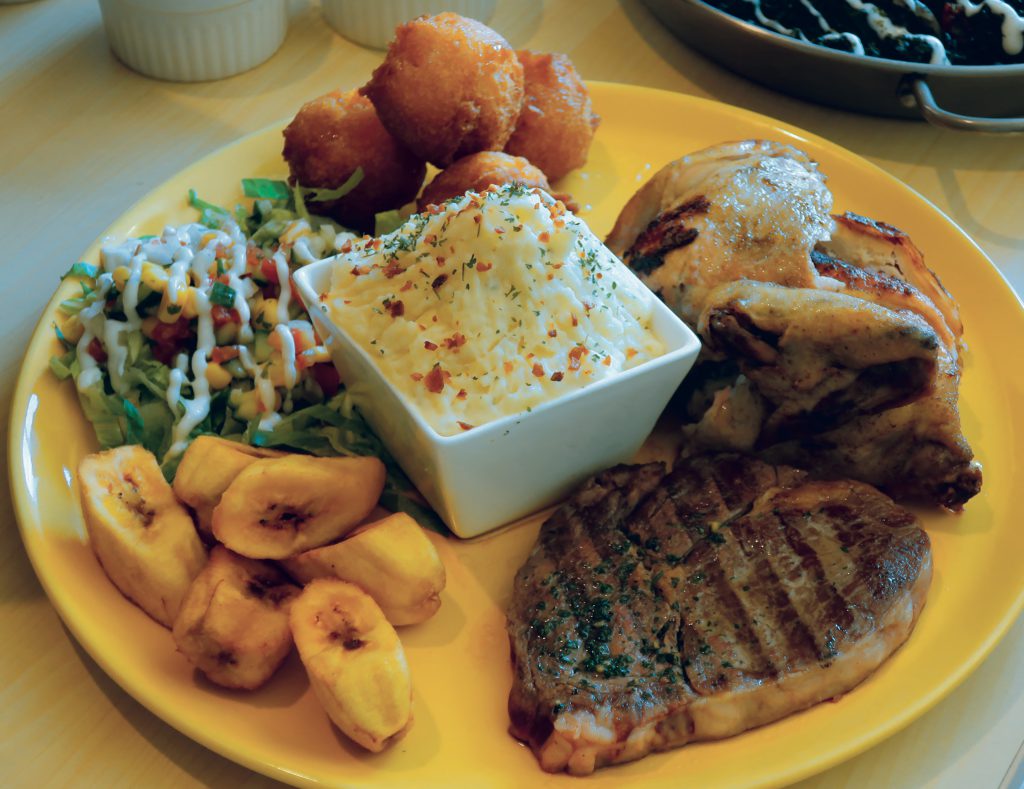 Top picks on the menu include Chicken and Steak Platter, with generous portions of chicken and steak and everything else, as well as Spanish staples Arroz con Pollo y Chorizo (chicken and chorizo rice, paella style) and Arroz Negra (rice cooked in squid ink, drizzled with aioli sauce and served with lemon).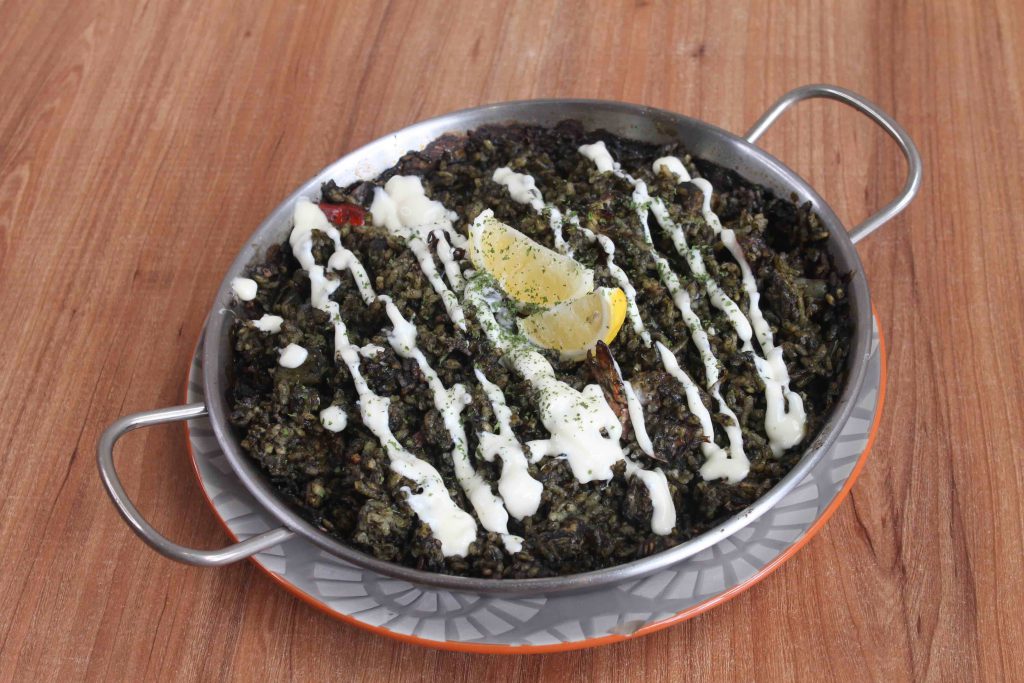 The titos and titas of Sobremesa have made their own contributions to the already extensive menu. Consider this list: Tito Japs' Bulalo Estofado (slow-braised beef shank in soy sauce and citrus sauce), Tito Lance's Crusted Salmon (with horseradish and herb crust, served with aioli and honey glazed carrots), Tito Harvard's Osso Buco (served with seasonal crisp vegetables and mashed potato), Tito Mark's Beef Salpicao (beef sautéed in garlic and crispy fried banana), Tita Malou's Lamb Steak (herb-marinated Australian lamb shoulder steak with pesto green beans and potato salad), Tito Oliver's Pork Chops (citrus sauce with garlic mashed potato and caramelized onions), Tito Jowell's Pork Hock (crackly pork hock with sweet soy dip and mango tomato salad), Tito Kris's Paprika Shrimps (shrimps with capers, olives, and honey butter), and Tito Augusto's Mango Coconut and Almond Cheesecake (a specialty cheesecake).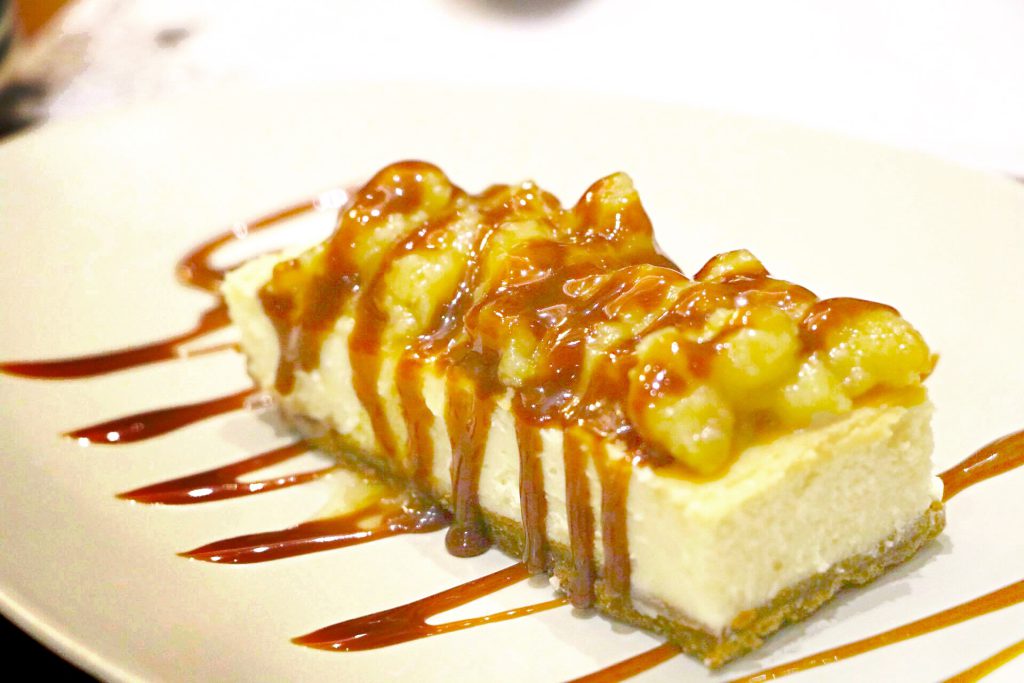 Located at Sapphire Bloc along Sapphire Road, Ortigas Center, and at Shangri-La Plaza's East Wing, Sobremesa leaves no stone unturned in its efforts to make the restaurant a top-of-mind dining option. One way is to treat all customers to one round of delightfully refreshing sangria, which comes in alcoholic and virgin variants, starting at 5 pm. There is also complimentary bread, crostini with salsa and olive oil, on the table for customers to partake of even before they place their orders.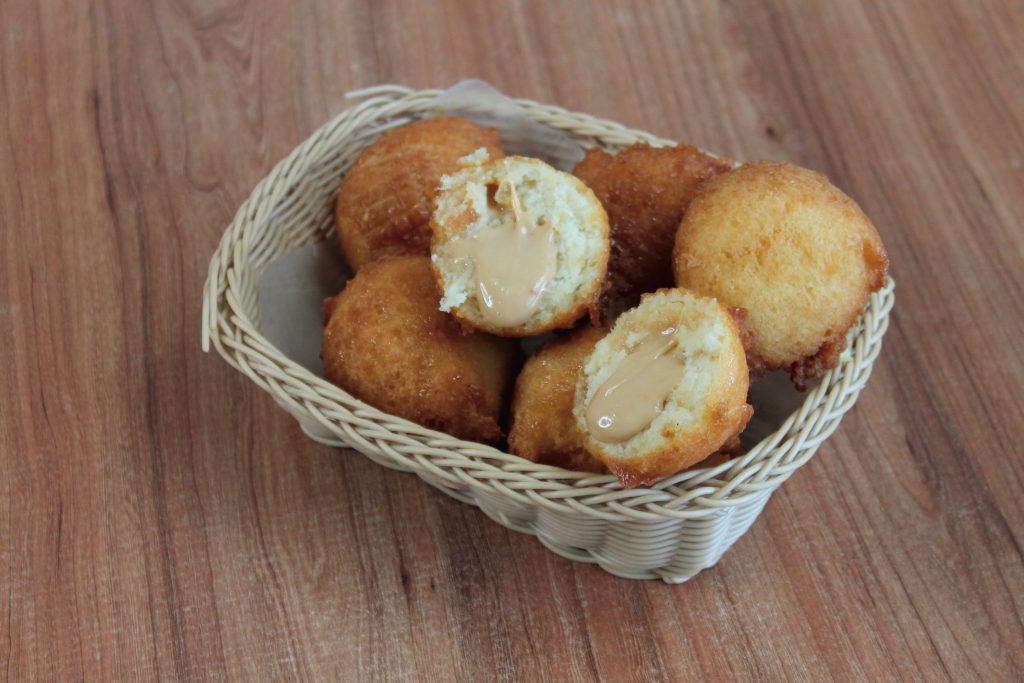 But why target particularly titos and titas, and why the obsession to keep them happy? Well, the owners of Sobremesa, which is part of The Menu Group, are pretty much titos and titas of Manila, too.
Sobremesa is at Sapphire Bloc, Sapphire Rd., Ortigas Center, Pasig City. For inquiries, contact mobile no. 0917 624 5470, e-mail inquire@themenugroup.com, or visit www.themenugroup.com
Photographs courtesy of Sobremesa