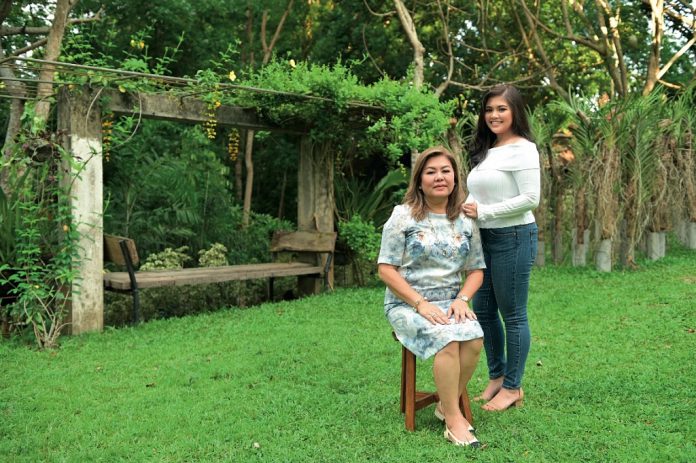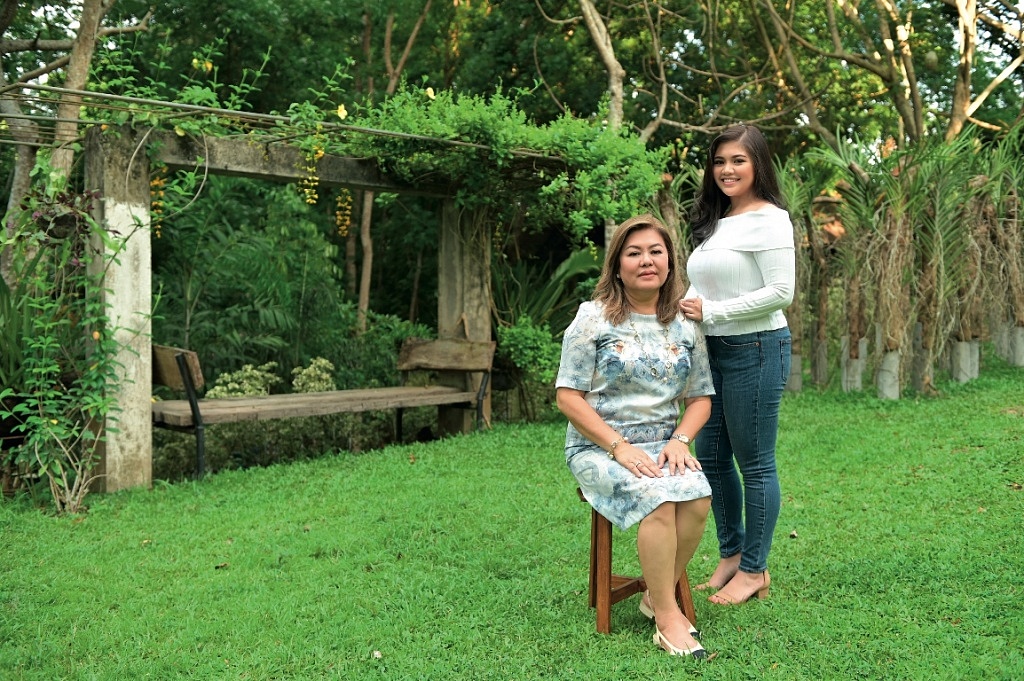 Like mother, like daughter. Entrepreneur Virginia Du loves to cook and has a knack for organization and ventures. Her daughter, Iwih, is also a good cook, and is trained for operations.
Virginia is the owner and founder of Sweet Home Hotel and Sweet Home Café in Tagbilaran City, Bohol. Her being in the hospitality industry was born of her love for the kitchen and entertaining. Iwih likewise wanted to pursue a culinary course, but ended up with a degree in International Hospitality Management, specializing in Hotel Administration, from Enderun College. She is Sweet Home Hotel's director for operations.
Iwih recalled, "Growing up, I saw my mom preparing snacks for my friends every time they came over to do group projects. For parties, my mom usually hired a catering service to handle the food and decorations. As I got older, she started doing things herself. I believe that none of the catering services reached her standard in food and decoration. She's got style."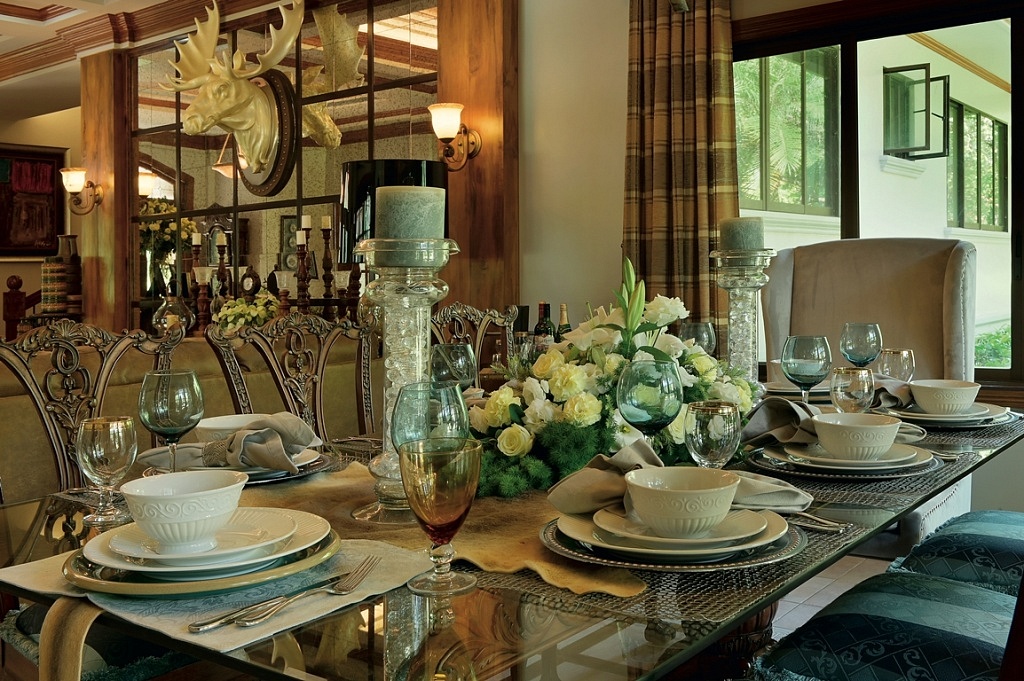 Virginia built a pavilion in their home for entertaining guests, especially in the rainy season. During fiestas and special occasions, the table would be laden with lechon, crabs, humba, shrimps, seagrape seaweeds, beef and oxtail stew, beef steak, and fried native chicken. She used plants from the backyard to decorate the venue.
"When I host parties, I pay attention to every detail. I write down which food goes in which chafing dish. I put the dishes in their proper place. If I leave it to others, things will be a mess," Virginia said.
The feasts took a backseat when she opened Sweet Home Café and Sweet Home Boutique Hotel. Nonetheless, the family recipes have found their way into the hotel's menu. Virginia's specialty is tender adobo with salted beans and dried azucena, pork with chilies, and chestnut and tiramisu cupcakes.
When Asian Dragon visited their home, the Dus served crunchy chicken lollipops, cooked in lemon sauce. The fried buffalo wings were complemented by a spicy sauce. Dumplings were filled with cream cheese and crab meat. "The secret to good cooking is good ingredients, technique, and the right timing," said Viriginia.
Despite her busy schedule, Virginia continues to bake breads, chocolate cakes, dinner rolls, and blueberry cheesecakes at home. For something quick, she makes a mango float with Graham cracker crust, enriched with butter and cream.
Iwih remembered watching her mother during the different stages of making bread, from massaging and kneading the dough to the final product. The family would give feedback about her baking.
Since childhood, Iwih would be sent to Cebu during the summer and take a two-week baking or cooking class. When she returned, she showed her mettle with new desserts or courses. Her college practicums were spent at the Fairmont Hotel in Austin, Texas and at the Westin Hotel in Aspen, Colorado. Her culinary skills came in handy while she was living abroad.
Comparing entertaining in America and in the Philippines, Iwih noted the cultural differences. "Americans aren't into details—it doesn't matter if the placemats complement the silverware or if the flowers will create ambience."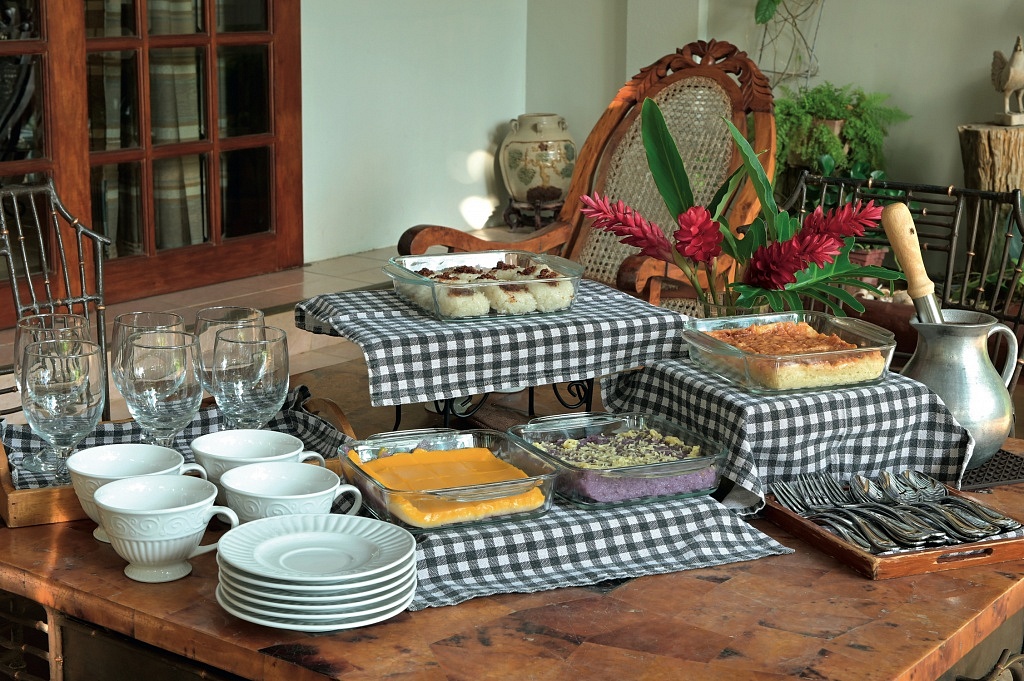 Guests moved around the venue on their own. The host would not show the guest to the buffet table. "They expect you to figure it out, but they hand the plates to you," she said. In contrast, Filipinos will look into every aspect of the presentation. "That's all the way from lighting to the color of the carpet," said Iwih.
A good cook, Iwih can make a mean chicken dish. Her salad, made with iceberg lettuce, dried fruits, carrots, cucumber and sugar beets, has been selling well in the hotel.
Iwih's education and work experience have undoubtedly made a big impact. Her advice on the art of entertainment is the importance of thorough preparation. "In school, the best thing I learned about entertaining is mise en place (French 'for putting in place')," she said. It's also a culinary term for preparing the ingredients, down to slicing, tools, and equipment, so that meals are put together effortlessly.
"Prepare for everything and anything," said Iwih. "Studying hospitality, I learned how preparation is an art, from assessing the songs that the guests would like to hear to selecting the food and great wine that they would enjoy. Most hosts get too worked up over the decorations and food preparation that they forget to converse with their guests. I believe that a good conversation is always the cherry on top for every party. In the end, hosts can only converse properly when they have prepared beforehand."
Photographs by Paul San Juan