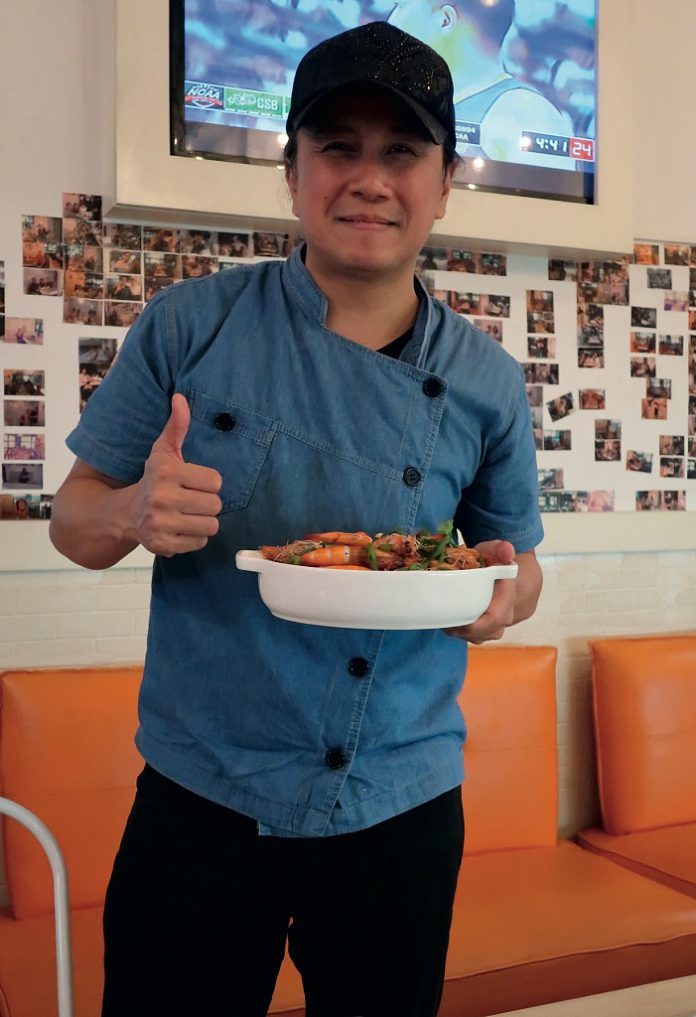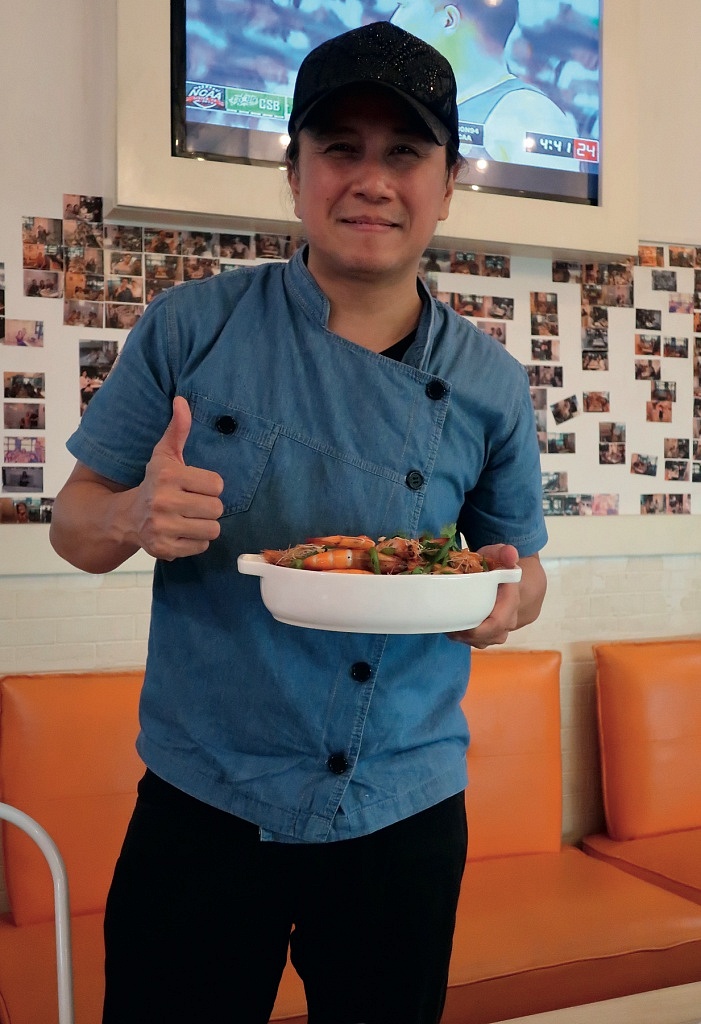 Chef Roland Laudico learned to cook at a very young age. Suahe, or live white shrimp, was his favorite food to eat, and it was also the first dish he learned to cook at age 8.
"That first cooking experience was truly unforgettable. It was a disaster!" recalls Chef Roland, chuckling at his own childhood boo-boo. "I used live shrimps, and I forgot to put a lid on the wok. So all the shrimps jumped out when the wok heated up."
That cooking fiasco failed to dampen his spirit and passion for cooking. He continued cooking his favorite suahe dish, Spicy Halabos na Suahe, and it still ranks no. 1 on his list of favorites.
"I like it because the cooking process is very fast. Put in the shrimps, season with salt, and let the shrimps cook in their own juice. The variation I make on the traditional suahe dish is that I cook the shrimps in very hot oil with lots of garlic and immediately add salt and siling labuyo. The shrimps cook very fast," says Chef Roland.
An important tip: Cook fresh suahe. Do not use frozen shrimps for this dish, because once frozen, the texture of suahe becomes mushy when cooked. Live suahe is best.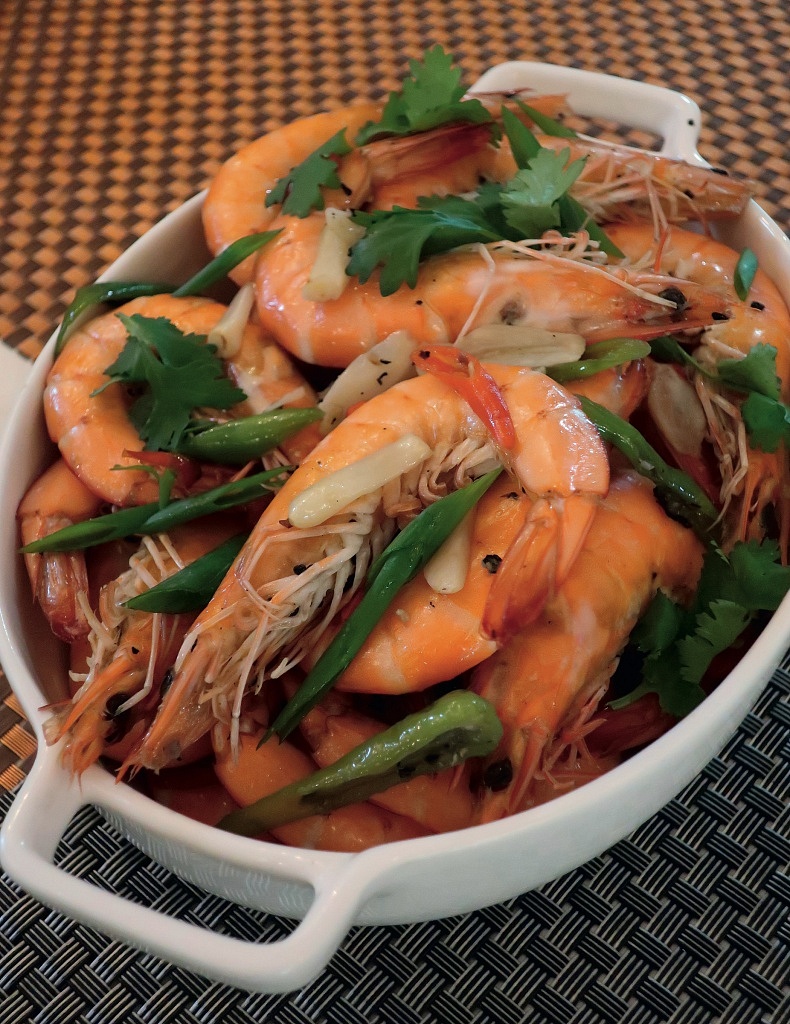 SPICY 'HALABOS NA SUAHE'
1/2 cup corn oil
50 grams garlic, sliced or minced
4 pcs green chili, sliced thinly
4 pcs siling labuyo, chopped
500 grams suahe (live white shrimps)
1 cup 7-Up or Sprite
1 tsp sesame oil
Sea salt and freshly ground pepper to taste chopped spring onion or cilantro for garnish
STEPS:
Heat oil to super high heat or smoking point in a wok.
Add garlic, green chili, and siling labuyo. Sauté for 10 seconds, then add shrimps. If using live shrimps, be sure to put a lid on or they will jump out of the wok.
Season well with sea salt and freshly ground pepper, then pour in the 7-Up or Sprite and allow to reduce until almost dry.
Drizzle with sesame oil.
Garnish with chopped spring onion or cilantro (wansuy).
Serve in a platter.
Photographs by Dolly Dy-Zulueta