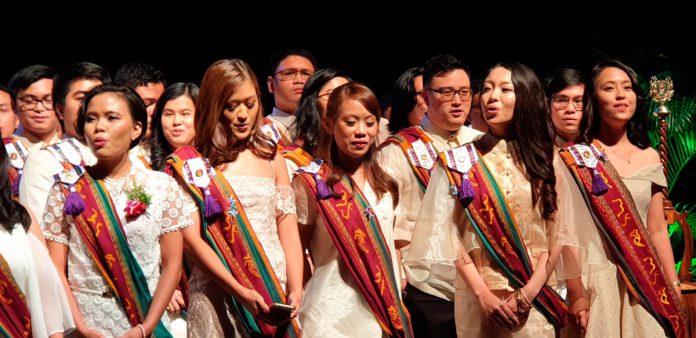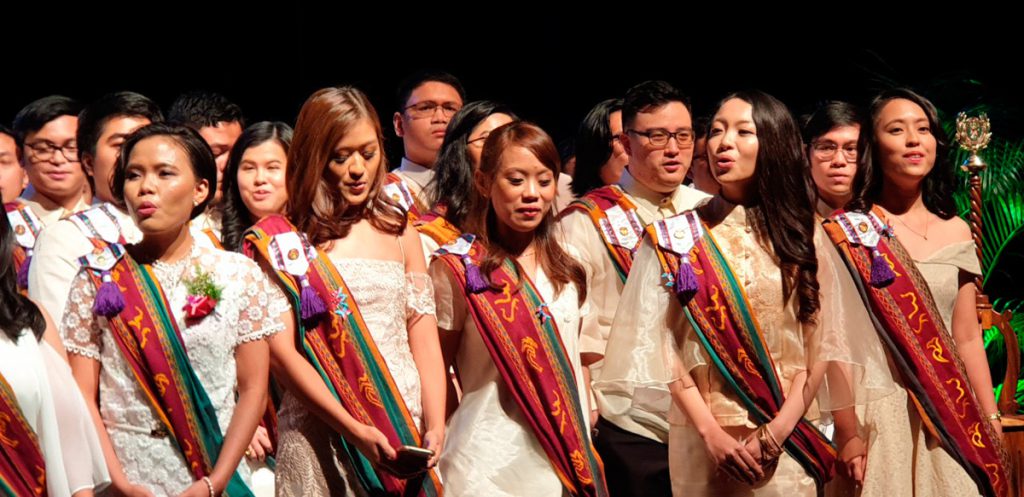 "Your graduation from this great college is proof that you've got it in you to go out into the world and face tomorrow with great confidence."
So spoke retired Associate Justice of the Supreme Court of the Philippines Vicente Mendoza to the new graduates of the University of the Philippines College of Law at the University Theater last June 25, 2019.
Tackling the urgent need to take good care of the constitutional order, he urged the gravity of the reality of the system of law and advised the graduates to exercise their knowledge with responsibility.
"Like any other mortal contrivance, the constitutional order is not of limitless capacity. It cannot survive the transformation of the public forum as dumpsites of dangerous doctrines or the use of the internet as a means of spreading hatred, gossip, malice, or falsehood."
Watch Justice Mendoza's full speech here:
Justice Mendoza further read excerpts from Shakespeare's play, Troilus and Cressida, to demonstrate the importance of order and consequences of disregarding it with its application to the foundation of the law. It was a message aimed for the new generation to stand firm and strengthen the progress of renewing what has been corrupted by selfish intentions.
"Order is needed because without order there can be no peace —what we want is genuine peace. This order rests on the delicate balance of liberty and authority which requires for its maintenance an alert and vigilant citizenry to whom the public office is a public trust."
He encouraged the future leaders to practice accountability, wherein every individual will be responsible for his fellowmen or his actions. "Tolerance, goodwill, good faith, self-restraint and the exercise of rights or the use of power are needed to maintain the balance of freedom and authority… Take good care of the constitutional order and it will take good care of you. Abuse it, then it will break down, then anarchy will follow, and the authoritarian regime will not be far behind."
I'm happy to have this opportunity to talk to you, graduates of the UP law class of 2019, with high hopes and fervent prayers. We may yet witness in our time the reign of law and justice in our land," Justice Mendoza finished.
Justice Mendoza served at the Court of Appeals in 1980 and was appointed its Presiding Justice in 1994. He was a member of both the Presidential Electoral Tribunal and House of Representatives Electoral Tribunal, up to 2003, and has been a Faculty member at the University of the Philippines College of Law since 1967.