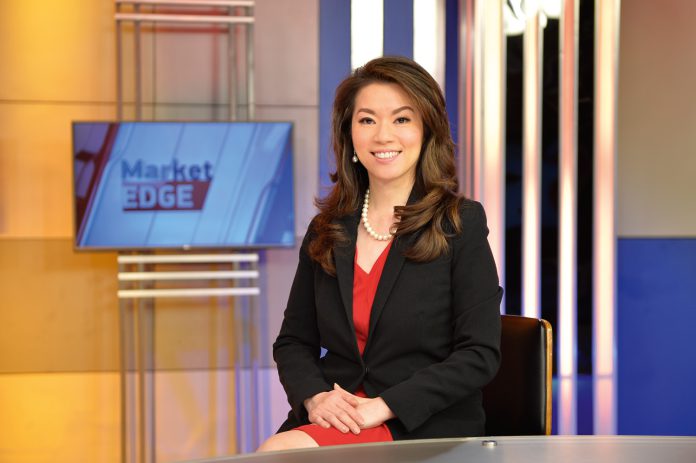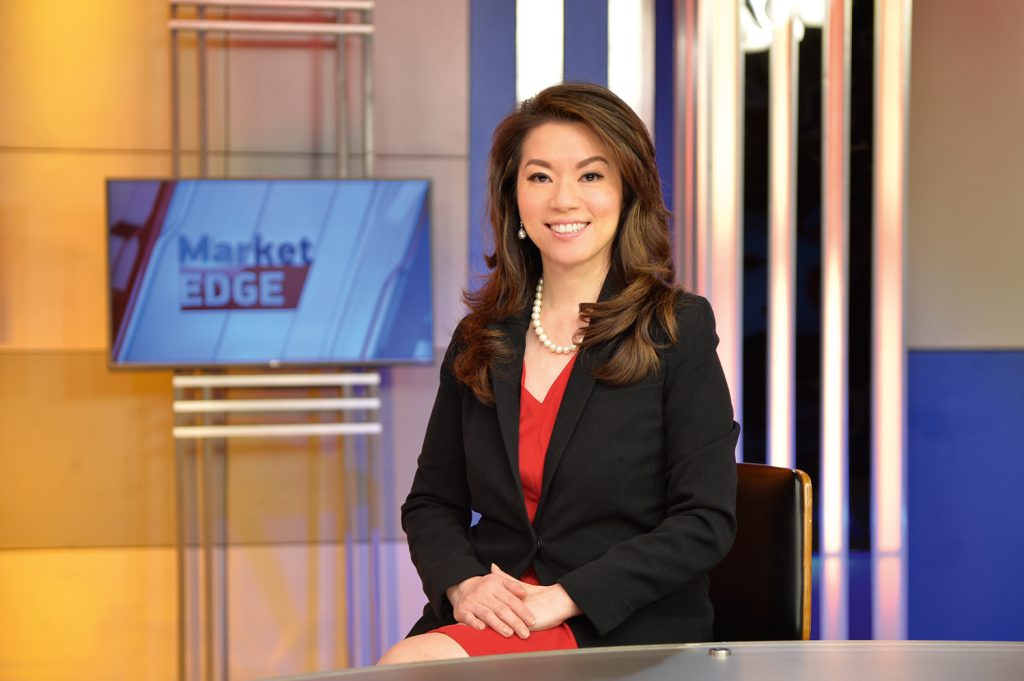 ANC's mild-mannered anchorwoman is an award-winning broadcast journalist—who has also achieved life-work balance as a wife and mom
In was in the 1970s when the late screenwriter Paddy Chayefsky wrote a biting film satire on television news shows. The title of the film was "Network" and it won critical acclaim. It also attracted controversy, thanks to a fantastic plot. In the movie, a fictional network is compelled to boost ratings by producing such blatantly commercialized news programs.
Looking at the film today, it turns out Chayefsky painted an accurate picture of the TV news shows of the future. Today's programs aren't nearly as bizarre as in "Network" but many have succumbed to crass commercialization. Also, a number of TV journalists have become celebrities in their own right. Some have turned their programs into fashion shows while others work on the side as product endorsers and even movie stars.
Happily, there are still several exceptions to the rule. Yes Virginia, your plasma screen is still wide enough to accommodate TV journalists who deliver the facts and the truth without attracting attention to themselves. Among them, Cathy Yang – nee Catherine Yap – the news anchor and managing editor of the ABS-CBN News Channel (ANC).
The fact that she wasn't even sure if she ought to be profiled by any magazine is a testament to her integrity as a journalist. Her job is to deliver the news and not be the newsmaker. "I asked permission from my boss and I was surprised when they said it was fine," she said with a laugh.
"It is different in other countries. When I worked for Bloomberg in Tokyo and Hong Kong, TV journalists are just working people and not celebrities. It's different here in our country and it really can't be helped. When you're seen on TV all the time you become a familiar face and a public personality."
Nevertheless, Asian Dragon is profiling Cathy Yang because of her accomplishments in the field she works in. It's not just because she's famous and vivacious looking, which she actually is on and off the screen. She's famous because she's seen on the air all the time and she's often on top of the pressing issues of the day. For her hard work, she's won the Best TV News Presenter award of the Asian TV awards thrice.
She anchors the business news program "Market Edge with Cathy Yang" at 9 in the morning and at 3 pm. At 10 pm, she anchors "Business Nightly."
"The Boss," which is taped during the week, profiles career people from various backgrounds. When she's not on the air, she works as managing editor of ANC.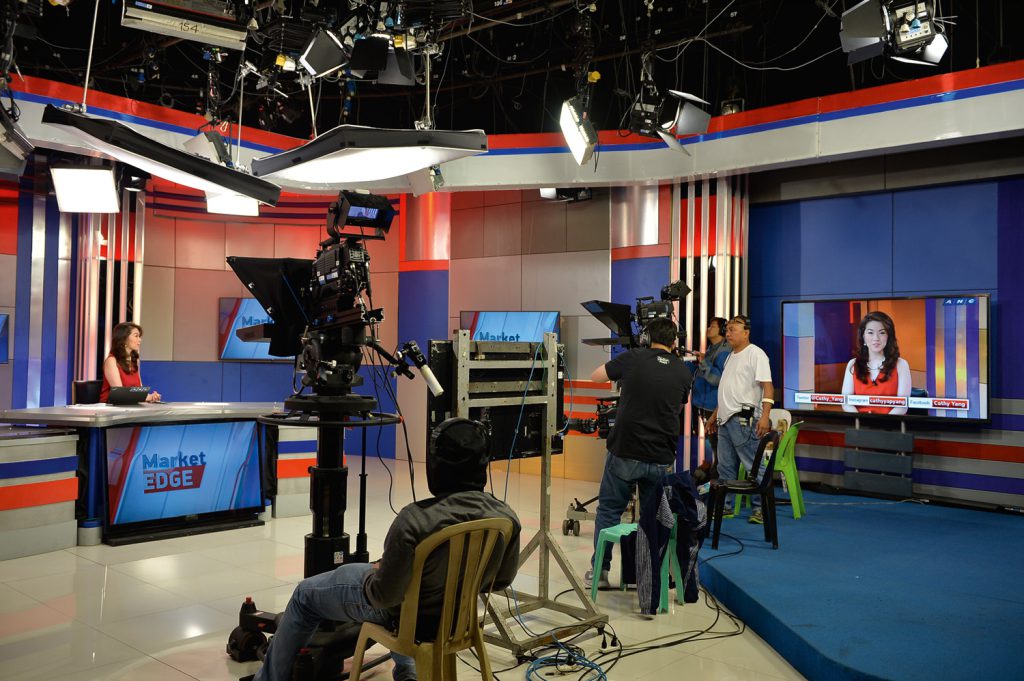 Unlike some of her other colleagues, Yang presents a very calm but professional TV persona. She delivers the facts without being hard-hitting. Others seem to unwittingly display a personality of steel and a certain vibe that somehow reveals the scars of having fought their way to get to where they are in this man's world (read: Barbara Walters). Yang, however, remains feminine, even maternal. She is seldom confrontational and is always serene, even if her questions can sometimes challenge the person she is interviewing. She also looks impeccably dressed, but not like a movie star. She doesn't overwhelm the TV screen with her business attire.
Cathy Yang was born in Manila and attended elementary and high school at Collegio de San Agustin in Makati. She hopes this piece of information would dispel a common public perception that she isn't Filipino. She's become known as an international journalist and people have assumed she hails from Hong Kong.
"A lot of people are surprised when they realize I speak Tagalog," she laughed. "They're aware that I had a stint in Hong Kong and Japan. It didn't occur to them that I was born and raised here. They may not have realized I was reporting in Tagalog for "TV Patrol" back in the 1990s."
She was the youngest of the brood and the only girl. Hence her father was very protective of her., even if he wasn't too steeped into the Chinese traditions. She wasn't even enrolled in a Chinese school. At Collegio de San Agustin, Yang's batchmates included such illustrious colleagues like Pinky Webb and Kris Aquino. "Kris is just two weeks younger than me. We weren't close friends but we were friendly enough for her to introduce her mom to me. It was amazing when I look back at that moment when I was introduced to the future President of the country in such a casual way – 'This is my mom!' But I wasn't a part of their group. They were very social. I was the nerd," she said with a laugh.
Perhaps most of the other schoolgirls were attending soirees while Yang stayed home and focused on her studies and occasionally watched TV. At that point, she was already interested in broadcast journalism. "I enjoyed watching the news shows at that time, in all the networks. I loved the news anchors. I followed Harry Gasser on "Newswatch" on RPN-9. And I loved watching Amado Pineda do the weather report on GMA," she said.
Thus when it was time for college she majored in AB-CAM at De La Salle University and was later hired as a researcher at ABS-CBN. She covered various beats, interviewed personalities, wrote the copy, and made sure the edited tape of her story is delivered on time. It was very hectic and the hours were long and it might have cost much worry to her strict father. "Fortunately, my brother offered his place for me to stay so there wasn't a problem with my Dad," she said.
There were memorable moments on the job. She also worked for Loren Legarda's investigative news show, "The Inside Story," She said it was so much like the movie, not "Network" but "Broadcast News."
"In that film, an assistant has to rush an edited tape that was going to be aired in a few minutes. Clutching the tape, she runs through the narrow corridors and trips, yet she struggles on limping and almost out of breath. I experienced that, but luckily I didn't fall. Meanwhile, my fiancé was waiting for me in the car outside the building!"
Working for Loren Legarda was inspiring, she recalled. A great journalist and wonderful boss, she aspired to be like the future Senator. "We bump into each other occasionally. It's always wonderful to see her and she 's been very proud and supportive of my work," she said.
It was women like Legarda and Katie Couric who inspired Yang. She furthered her studies and received Fellowships in Journalism at the University of Oxford and Cardiff University. She became more prolific when she started anchoring the business news program of ANC and filing reports for "The World Tonight."
In the year 2000, she was hired by Bloomberg TV to anchor its news program in Tokyo. By this time, she was raising her own family. She had married Dr. Gilbert Yang, a dermatologist and author of science textbooks, and had had a daughter, Angel who is now 21. A second daughter, Christine, was born in 2006. It could have been a complicated situation working in Tokyo, away from the family, but the Yangs managed it well.
"Gilbert has always been very supportive of my career," says Yang. "He encouraged me to accept the job at Bloomberg. I became a weekend mom and wife. I'd fly home to Manila on Friday nights and spend the weekend with my family and fly back to Tokyo Sunday night. I did that weekend commute for four years! Then when Bloomberg expanded its operations and opened in Hong Kong, I accepted their offer to anchor the news there. At least that shortened the travel time to Manila by half," she said.
In contrast to the image of TV media people in the country, working in Tokyo or Hong Kong wasn't as glamorous as might one would expect. "In Tokyo, I had to take advance courses in Nihongo; otherwise it would have been hard to communicate with a lot of people. Other challenges were being roused from sleep at 4 am to cover important historical events that were taking place. So we had to keep in contact with our correspondents in the U.S. as they reported on the September 11 terrorist attacks in New York, or the financial crisis that happened in 2008."
She decided to come home for good in 2015 and has since been very visible on ANC. "It's not as hectic as it seems," she assured. "I get to spend an entire weekend in the house. During weekdays, after anchoring the show in the morning, I drive home and work from the house and have lunch. I drive back to ABS-CBN after lunch and in time to prepare for the 3 pm show. With the technology that's available, I get to stay in touch with the correspondents and producers through our VIBER account. We get to work together in our virtual newsroom."
Yang has been very active in the social media, and she regular posts on her accounts on Instagram and Facebook. She's also mastered the art doing group selfies, with her pictures looking as if they weren't selfies at all.
"One must stay connected in social media, otherwise you become irrelevant," she said. "In the 1990s, people wrote letters delivered by regular mail to express their views. Today, it's instantaneous. They can comment on the show through social media."
It seems that Cathy Yang may be living proof that a journalist can actually have a successful career and raise a family. Said she, "I'm very lucky to have a generous and understanding husband like Gilbert. I'm happy our two daughters have taken after him. They inherited his generous heart."